Happy German Unification Day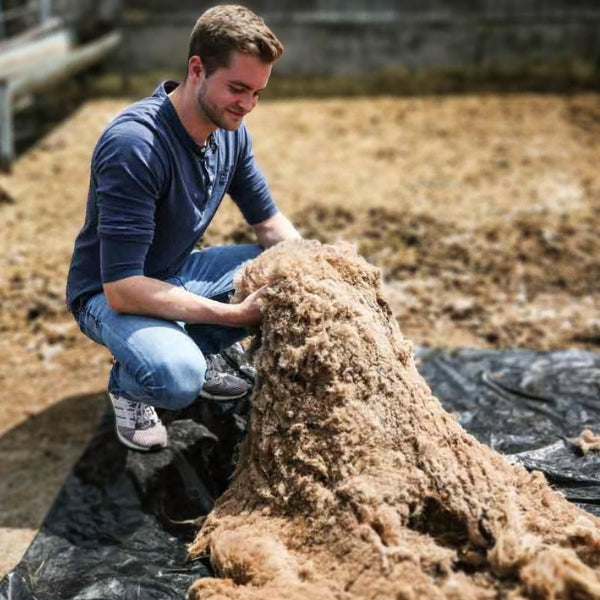 About our Wool
We use mulesing-free wool from New Zealand for our slippers from Nepal. The softness of this lies between merino and "normal" wool and is therefore extremely soft, but at the same time robust and durable.

For our Kyrgyz slippers we use regional wool from the highlands of Kyrgyzstan, which is particularly robust and cold-resistant. With the sheep breeds typical there, no mulesing is necessary by nature. Learn more about why we think wool is the perfect material for slippers!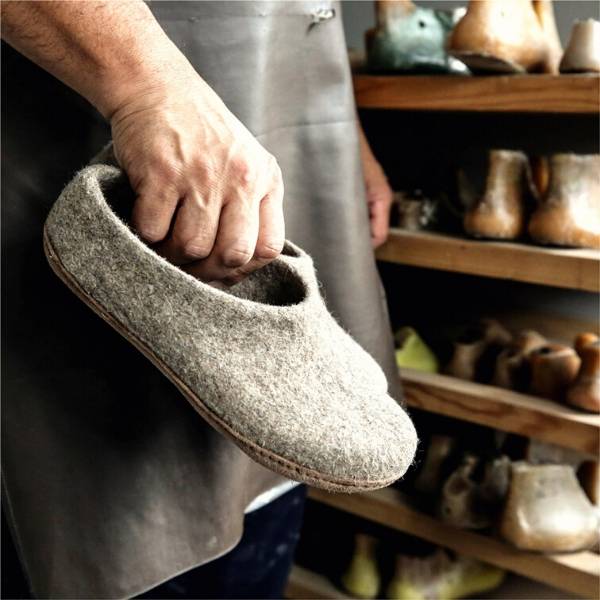 About our Slippers
Our slippers are handfelted. It takes one of our skilled artisans up to 6 hours of work to make a pair. We've equipped them with leather and natural rubber outsoles, so that you can choose where you want to take your WoolFits - be it indoors or outside!
We've developed slippers, that allow your feet to print their own footbed in a special layer of wool. We also offer slippers with arch support, removable insoles, narrow or espescially cold feet.
Silent, soft and very friendly to sensitive feet, our WoolFits have come to stay! Learn more about the Craftsmanship behind them.
Why our customers love WoolFit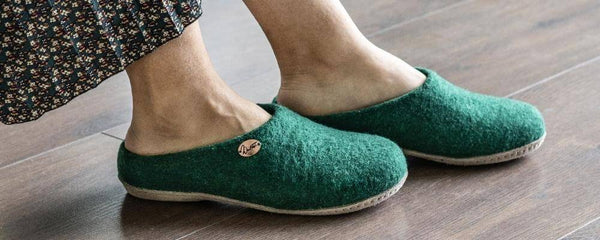 Slippers
You can find all WoolFit slippers with a low entry at the heel under the slippers category. They are ideal for those who prefer practicality.
Here's why you should choose WoolFit slippers:
✓ Quick and easy to slip on.
✓ No sweaty feet thanks to 100% natural, mulesing-free wool without synthetic materials.
✓ Each pair is a unique, hand-felted piece.
Slipper Boots
Here you'll find all WoolFit slipper boots that reach at least up to the ankle. Here are the advantages of WoolFit slipper boots:
✓ Maximum warmth coverage up to the ankleperfect for those who tend to get cold feet quickly.
✓ Very high stability and a firm feeling due to the all-around closed form.
If your feet tend to slip out of open slippers, closed slippers are the perfect alternative.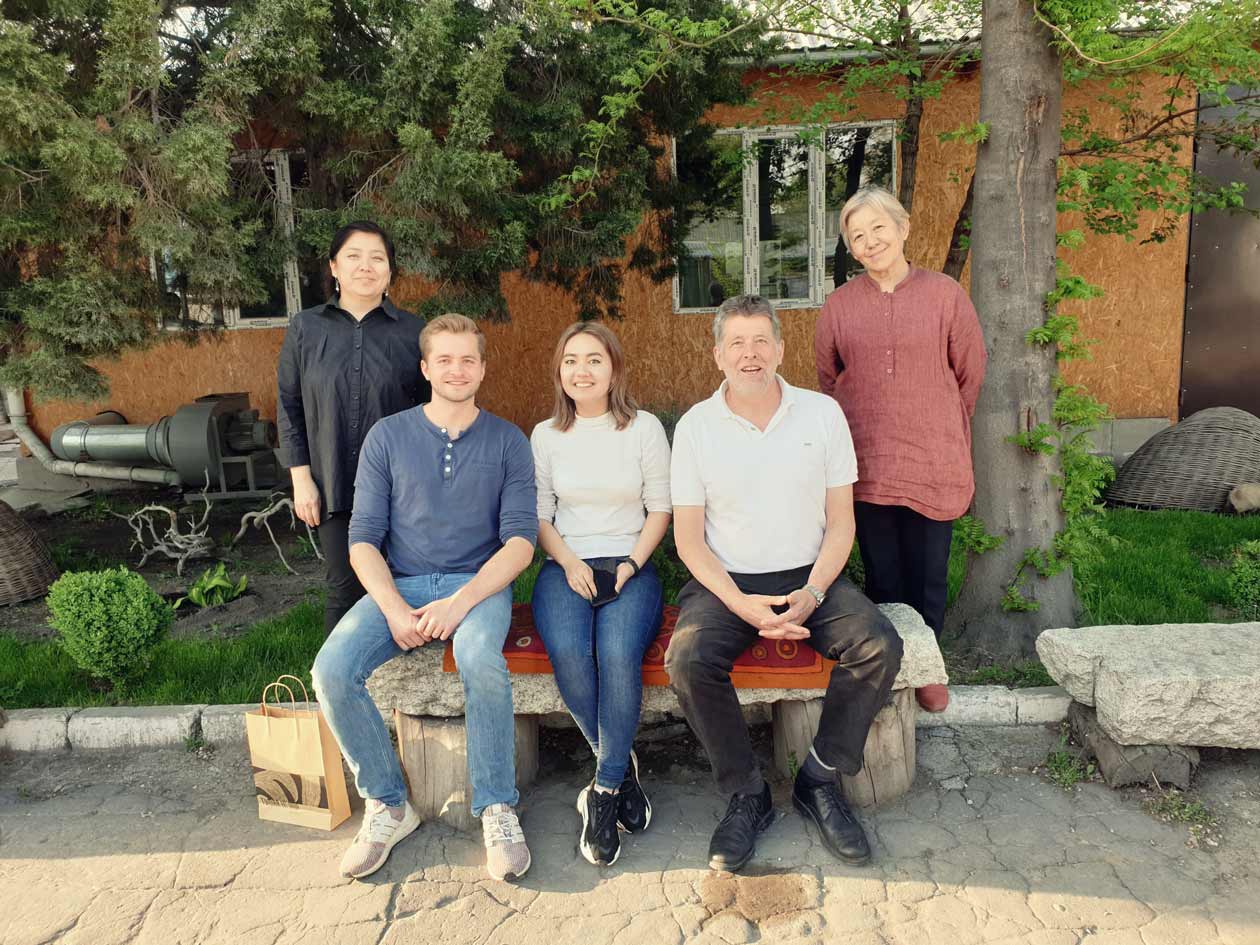 More than just slippers
Doing good with WoolFit
Our goal is to make people,their feet, and the environment sustainably happywith each pair of WoolFit®. When you buy a WoolFit®, you not only get a great slipper but also support felt artists and sheep herders from Nepal and Kyrgyzstan. The slippers are handmadein small workshops in Kathmandu and Bishkek. Both we and our local partners place special emphasis on fair, just, and sustainable working conditions.