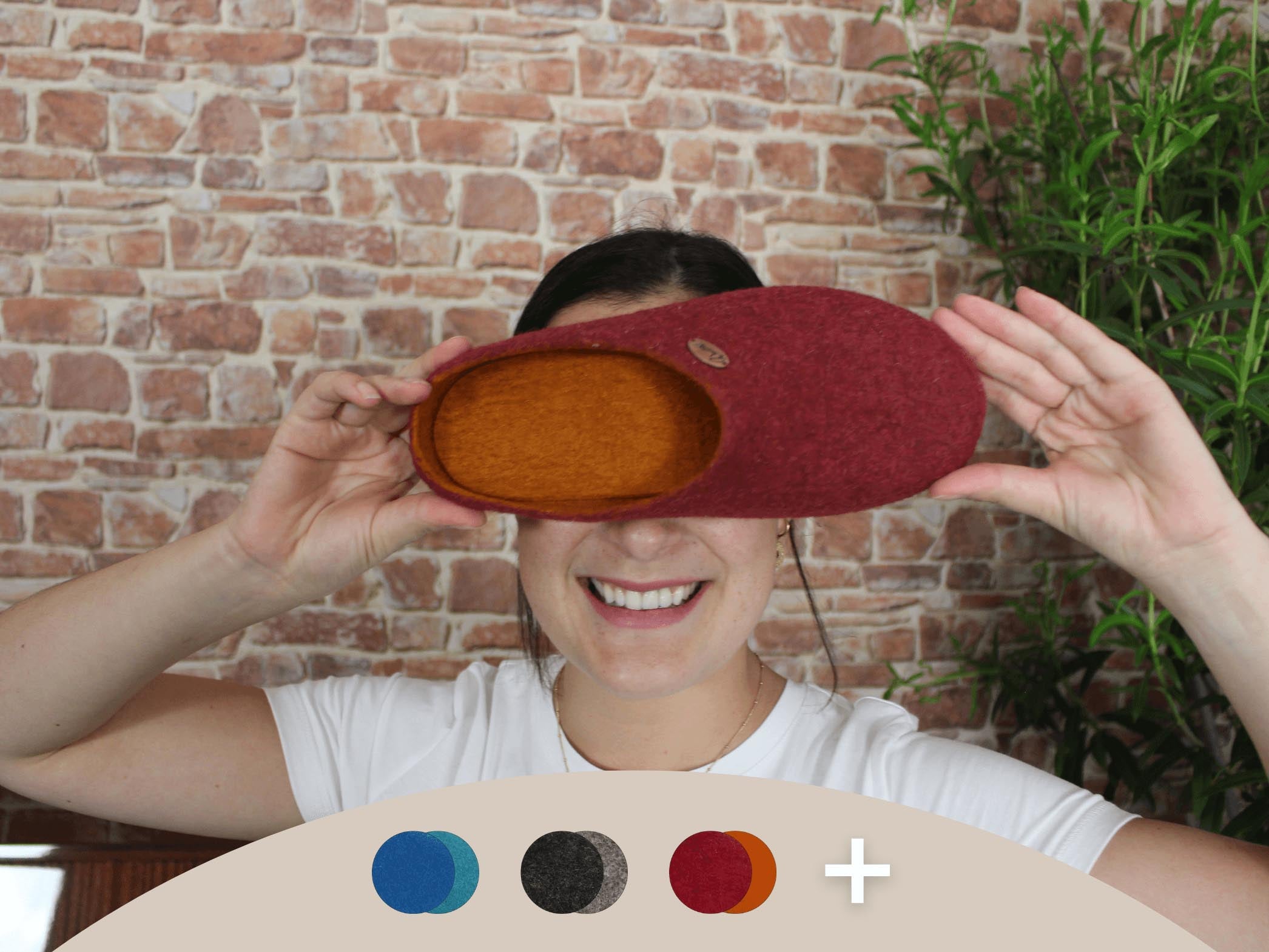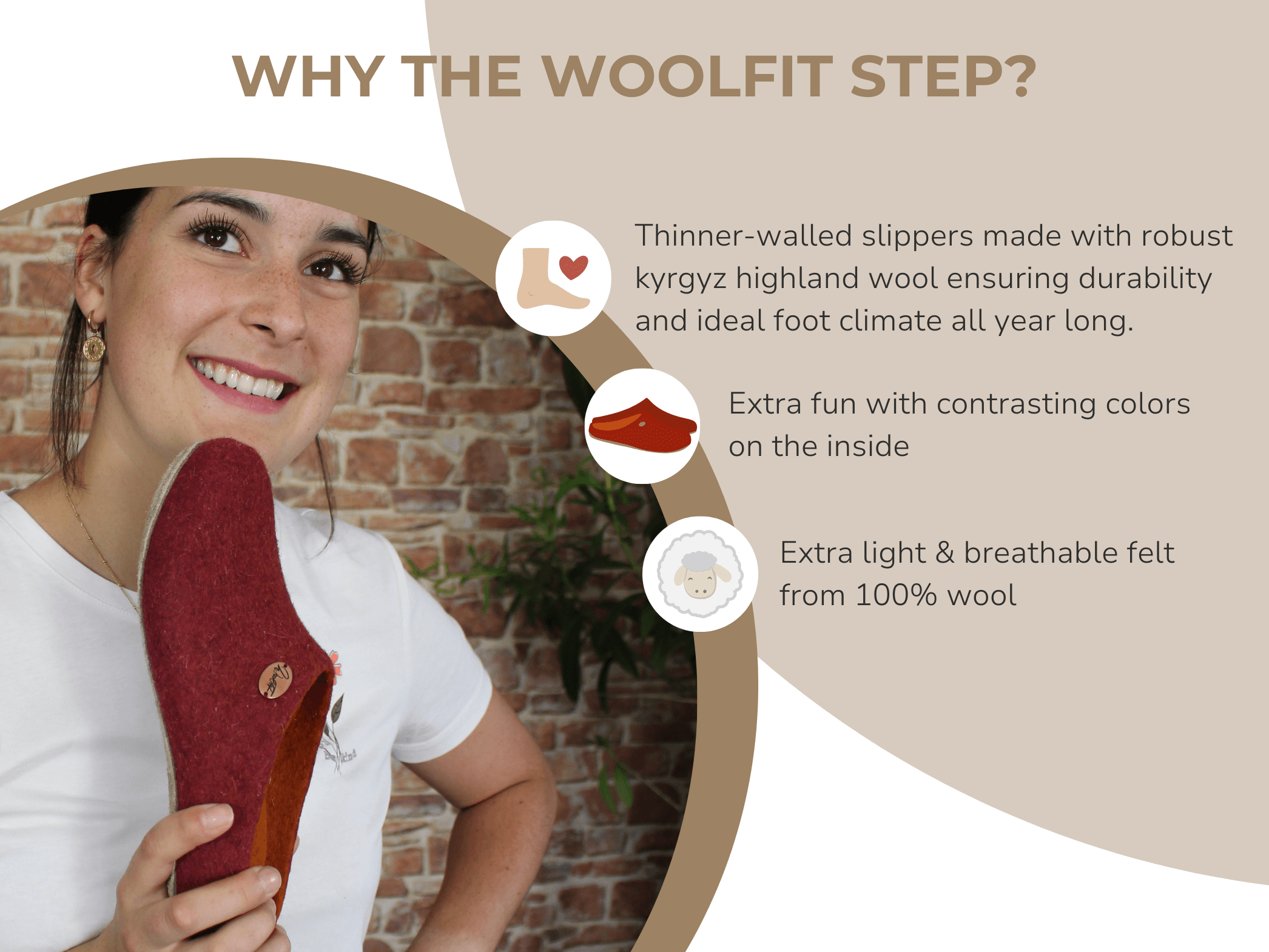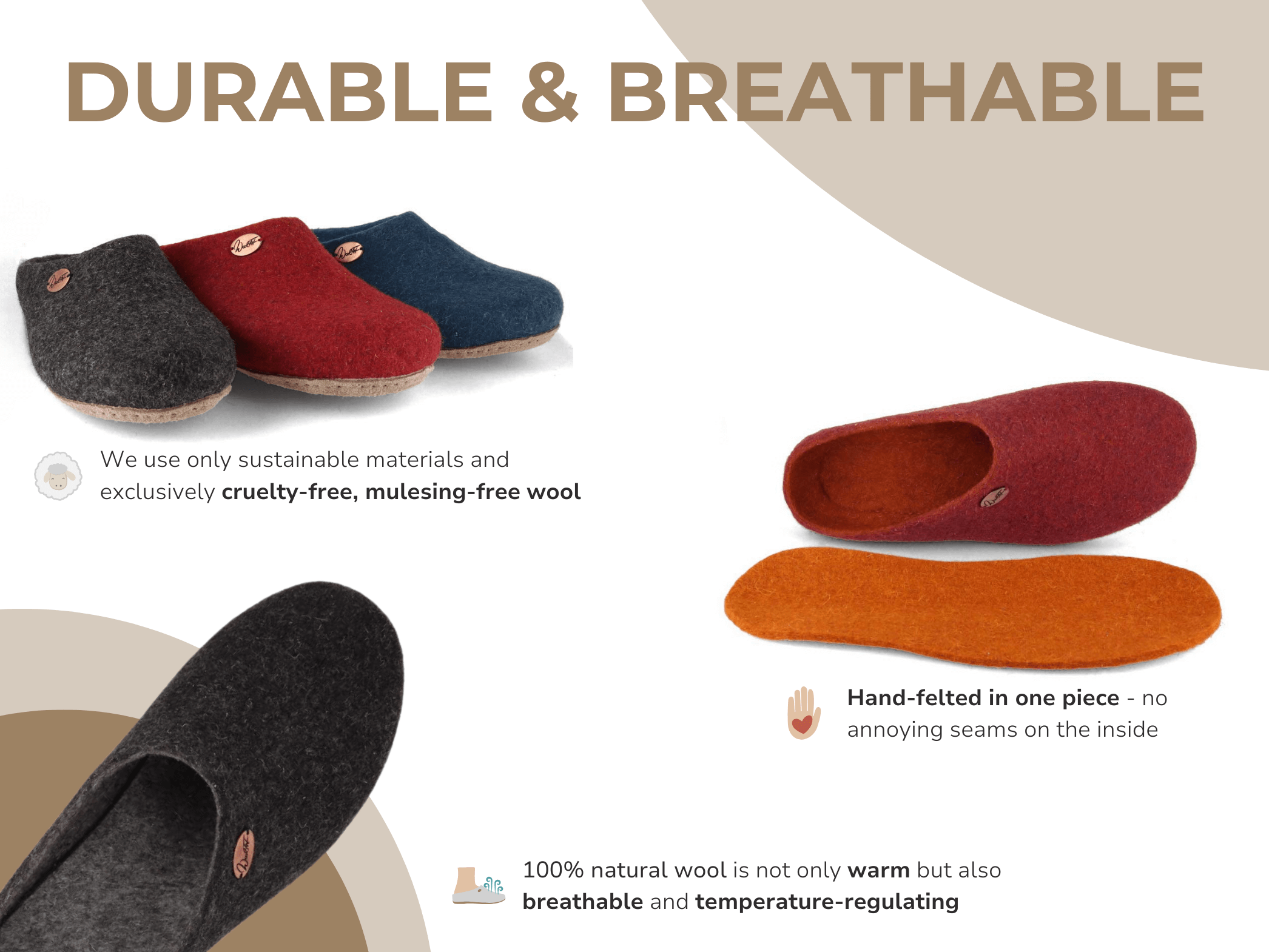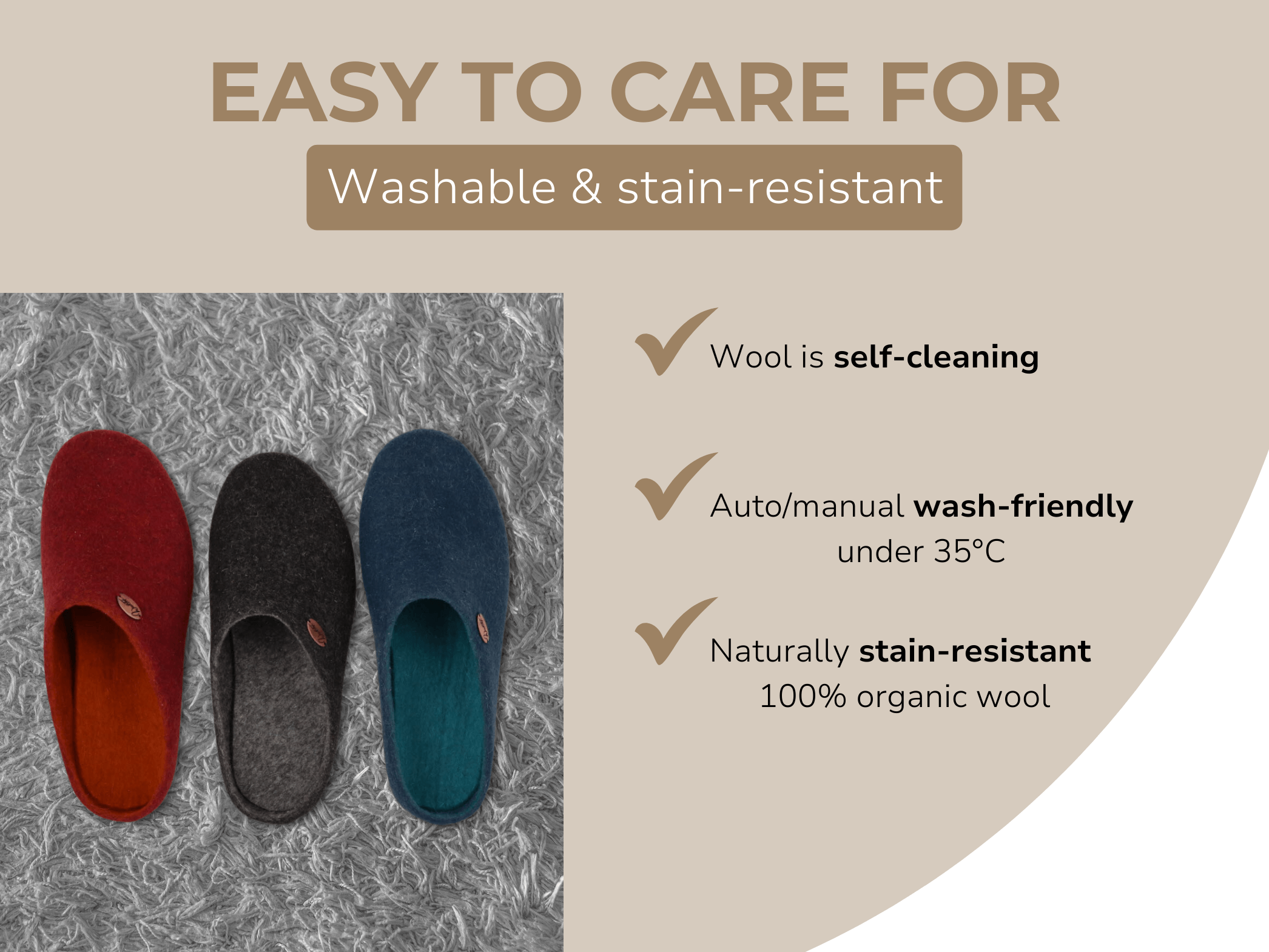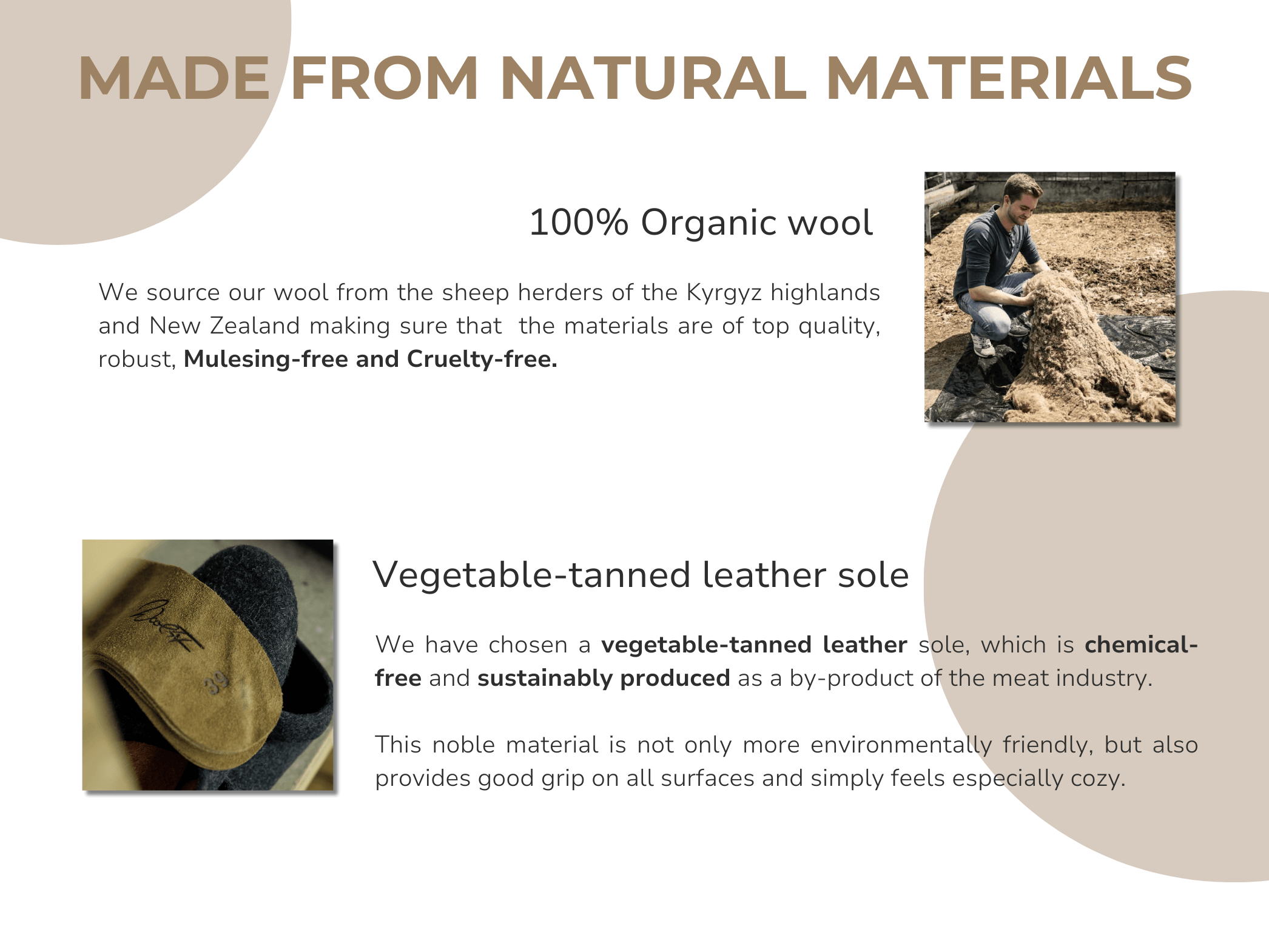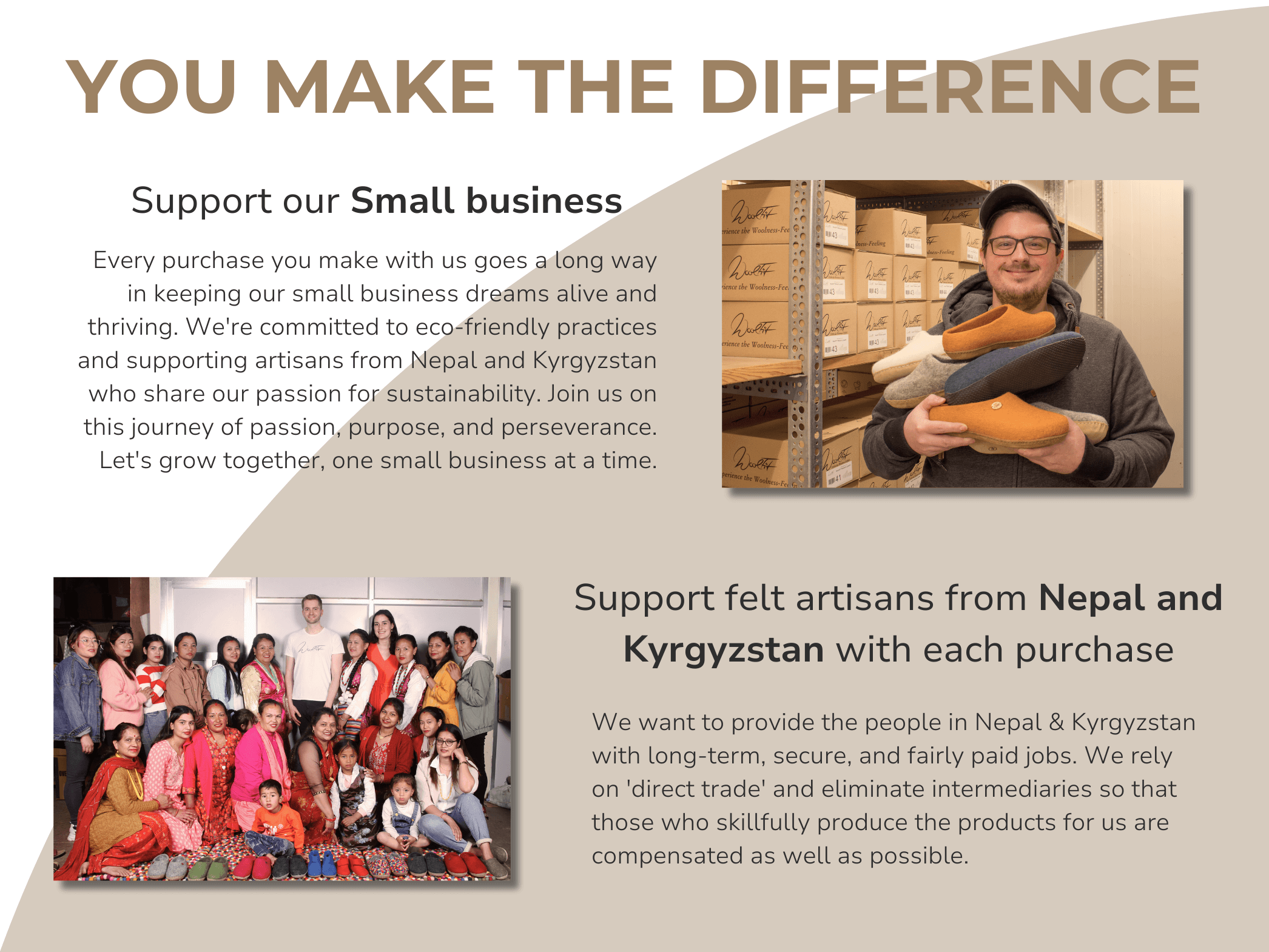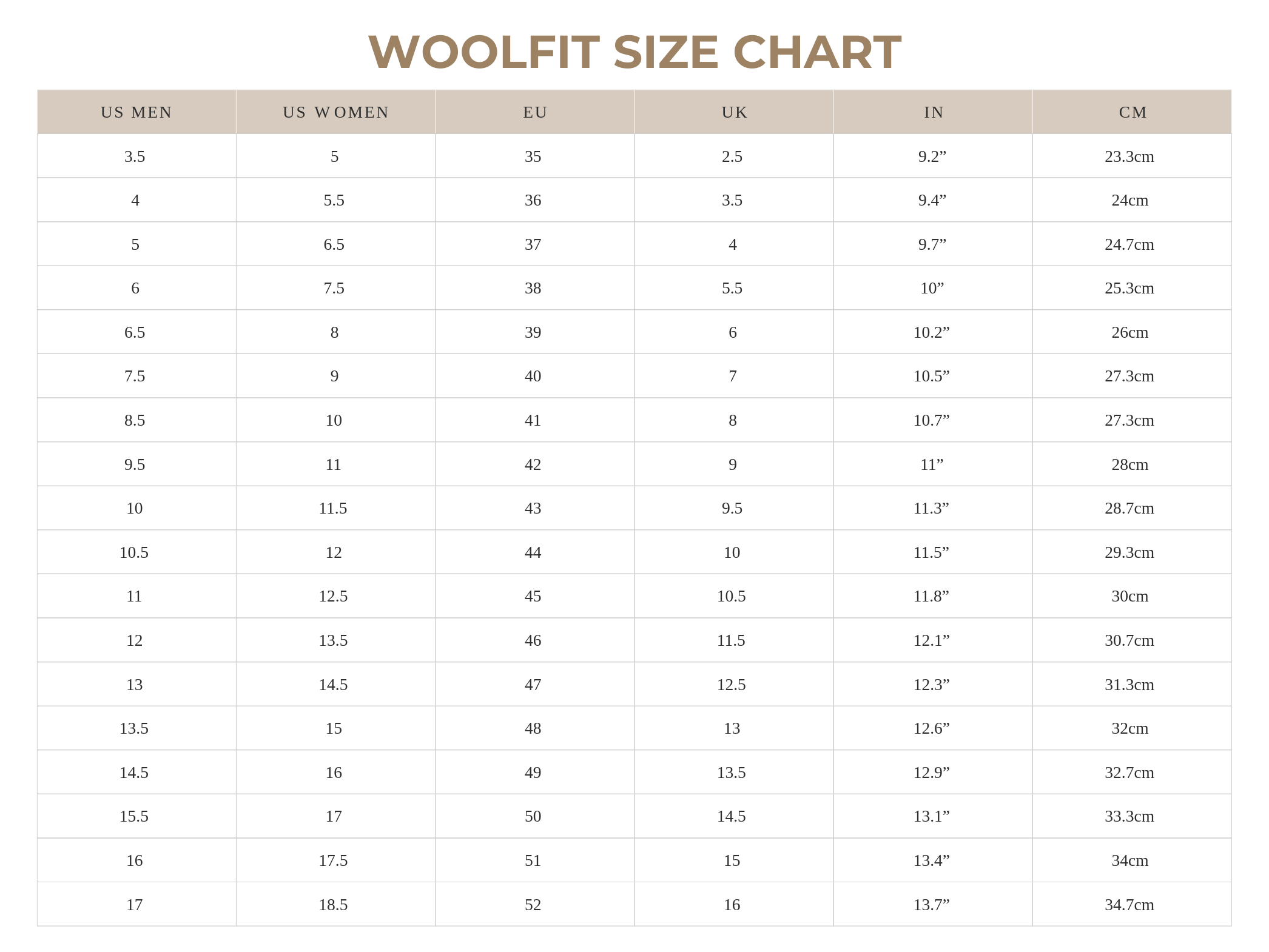 Step
Summer Slippers with Insoles & Leather Sole
Extra light & breathable felt from 100% wool
Removable insoles made of wool felt
Leather outsole: light, sturdy & flexible
Arch support: Light arch support
This is why you'll LOVE them too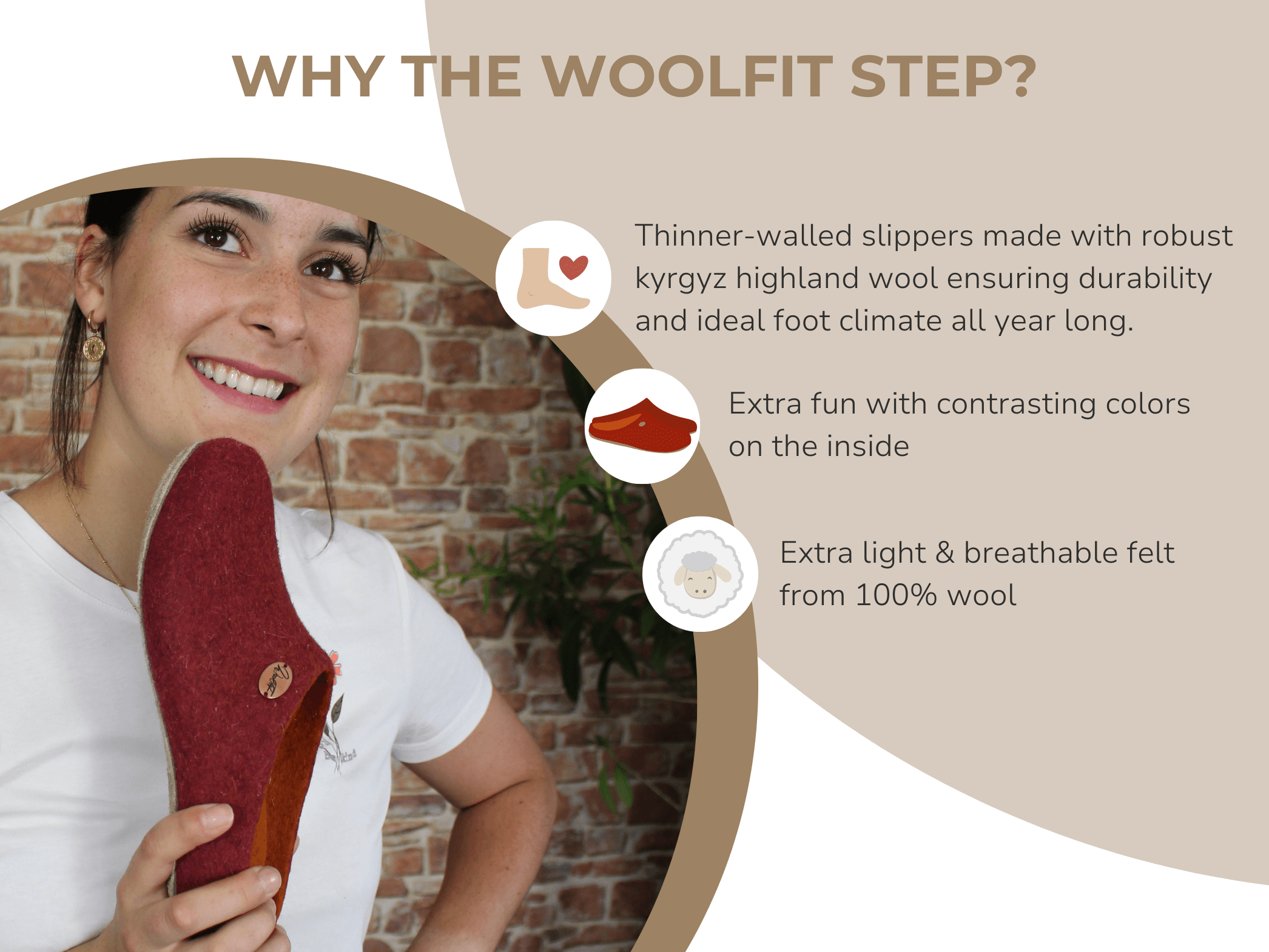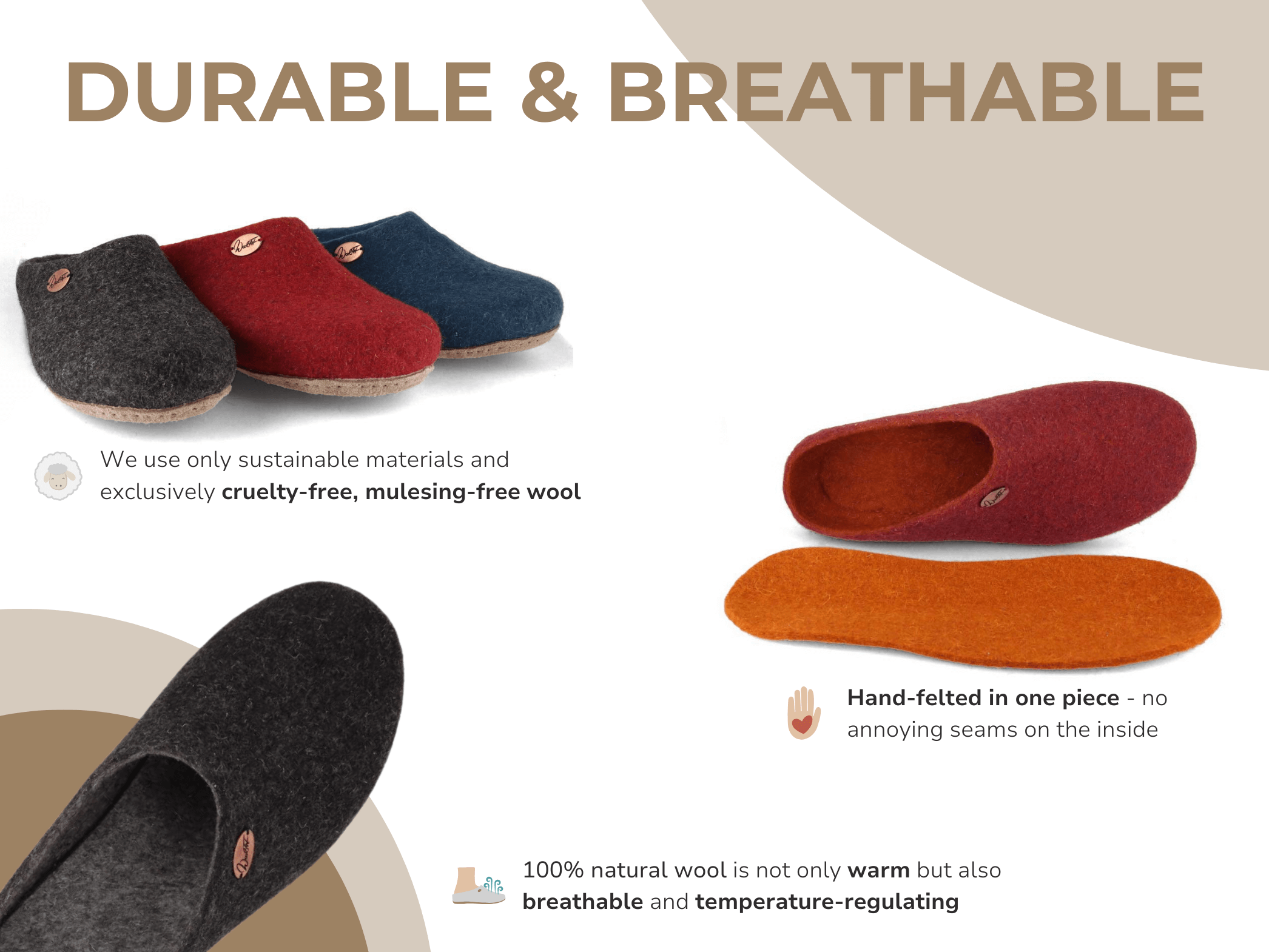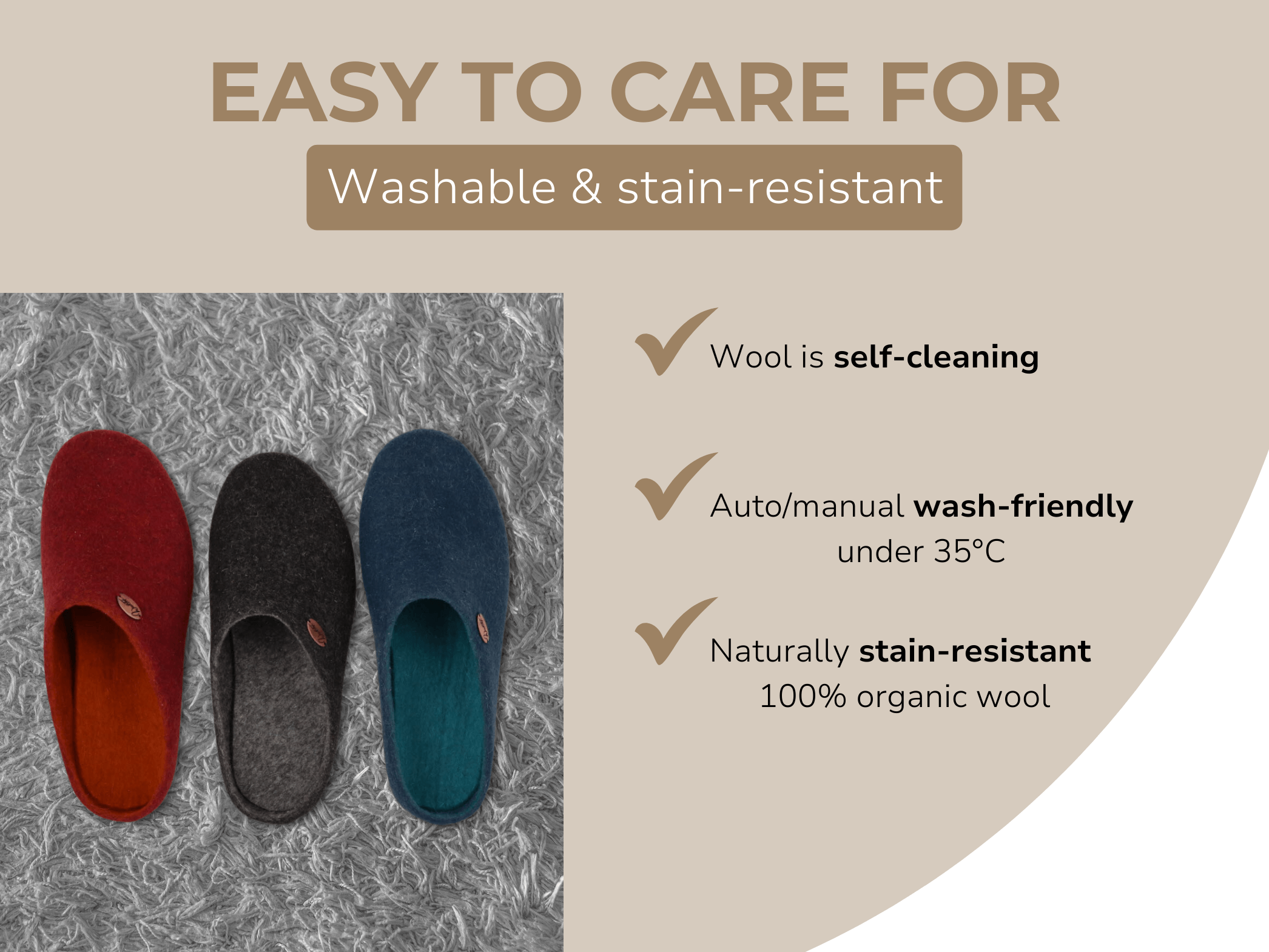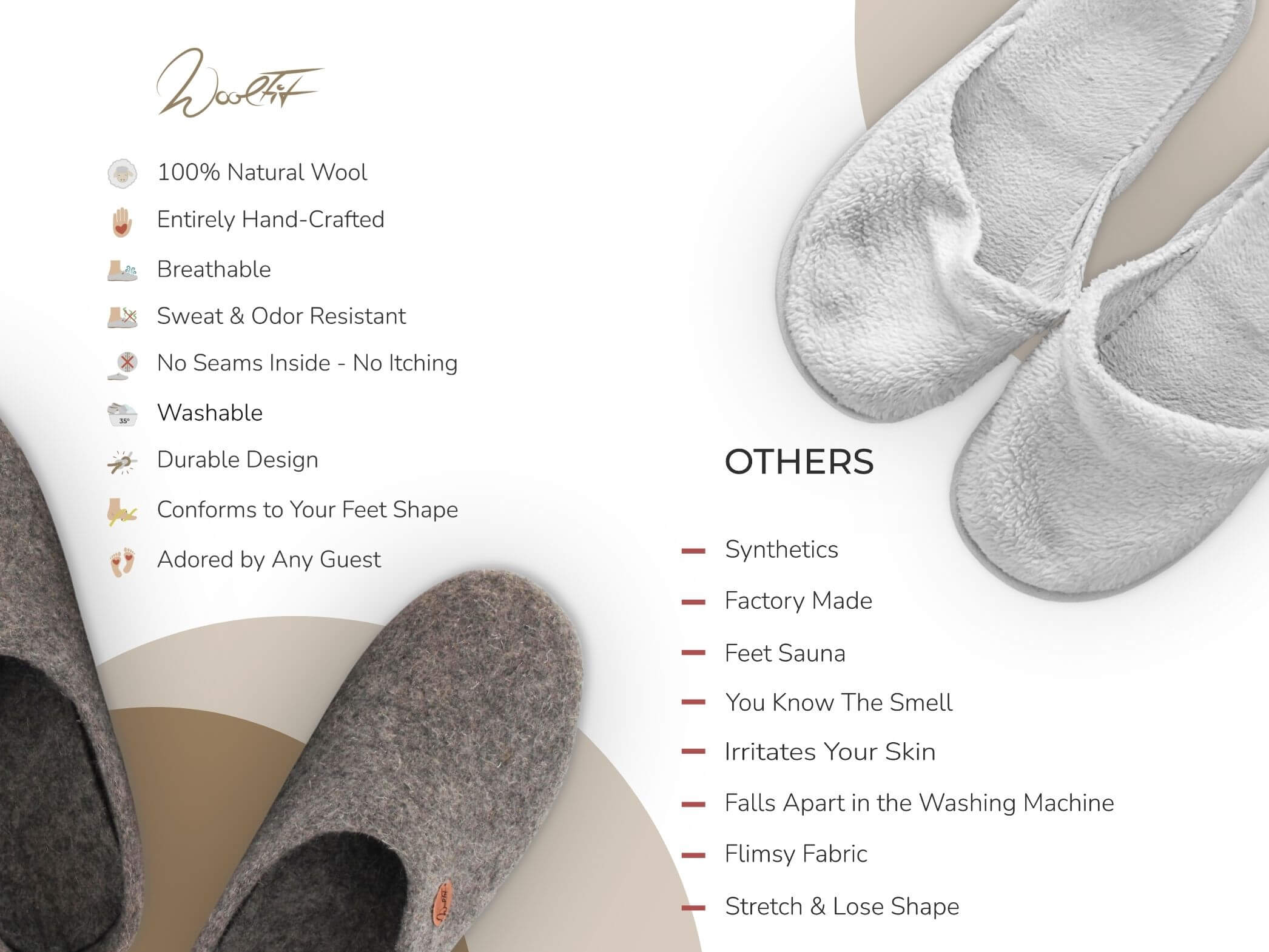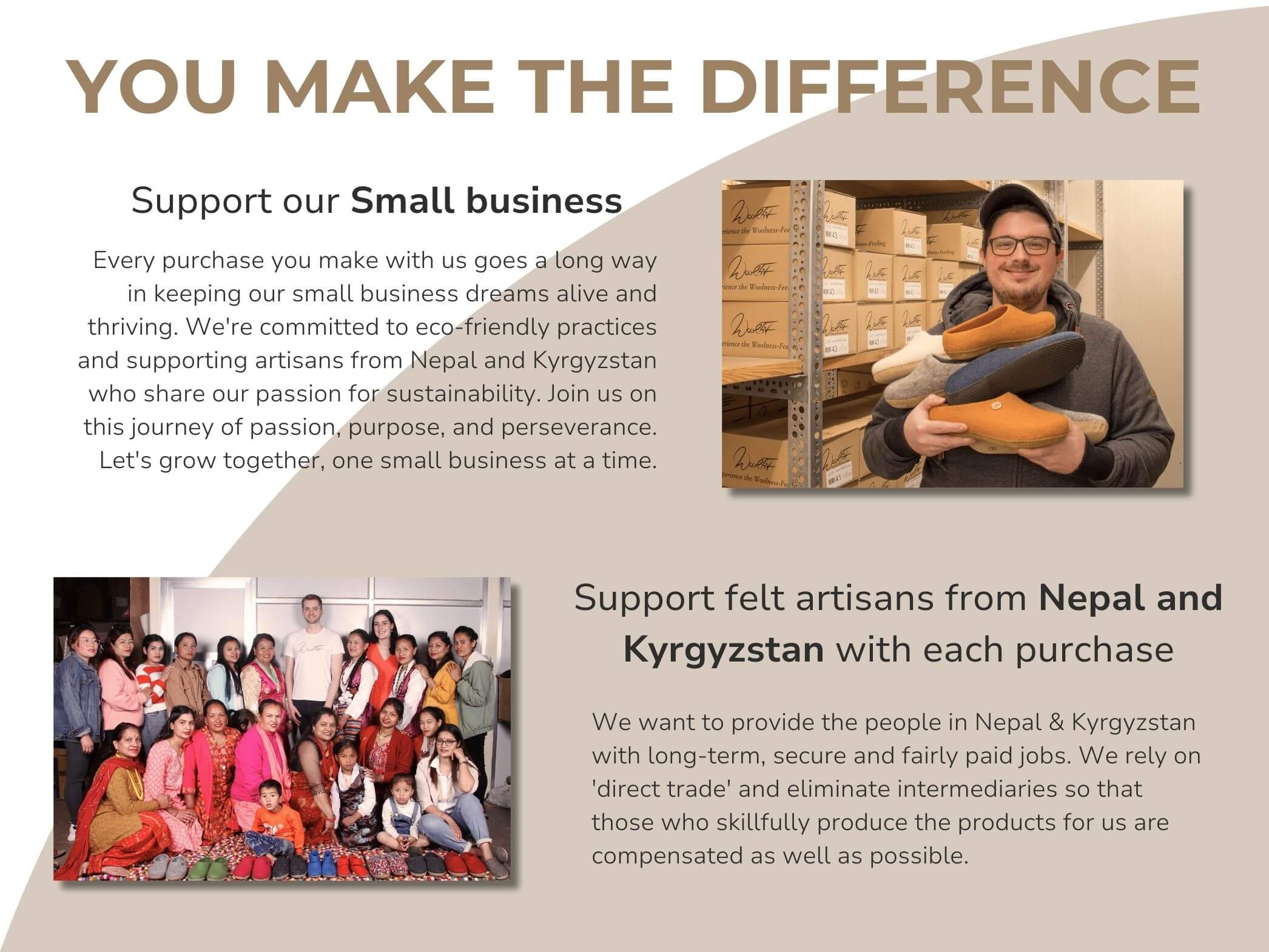 Two-Tone Summer Slippers - Extra Thin & Ultra-Light
Felt made from 100% natural wool
Hand-felted in one piece
Especially breathable & pleasantly warm
Contrasting color on the inside
Comes with 5mm thick felt insole
Vegetable-tanned leather sole
Ideal Foot Climate All Year Round
The Step is the perfect slipper for those who want to be comfortable all year round. Compared to the Classic, it is much thinner but still beautifully felted, making it pleasantly warm and especially breathable, even in the summer months.
Fit
Compared to the WoolFit Classic, the Step is felted on a narrower last as it has a thinner (5mm) insole. This can be removed if necessary on very warm days, or replaced with your own insole. The narrower shoe last gives the Step a particularly sporty and elegant shape for a felt slipper.
Sustainable & Fair Production
As with all our models, the Step is produced sustainably and under fair working conditions. The Kyrgyz felt artists who developed and handcrafted the slippers for us receive wages that far exceed the standards of the developing country. Additionally, our production, packaging, and shipping are completely plastic-free.
Durable, Breathable Wool Felt
The wool for the felt comes from the highlands of Kyrgyzstan and is particularly robust due to the harsh conditions there. The felt is hand-felted in one piece, which means there are no annoying seams on the inside. Real wool felt, made without artificial fibers, is not only warm but also breathable and temperature-regulating. Even after hours of wearing, a comfortable climate is maintained in the slippers as heat and moisture are absorbed and transported outwards.
Vegetable-Tanned Leather Sole
Most of our WoolFit shoes have a vegetable-tanned leather sole. The leather is particularly sustainable as it is a by-product of the meat industry and is tanned with purely plant-based substances. Our leather soles are proven to be durable and resilient. Note: The previous WoolFit Step had a latex sole, but it wore out after some time. Therefore, we switched back to a leather sole.
Removable Felt Insole
For extra comfort and a wonderfully comfortable walking experience, the two-tone insoles are included. They are also made of soft felt and provide pleasantly cushioned steps. The insole is set apart in color from the exterior of the slipper to create a colorful contrast. If needed, it can be replaced with similarly thick insoles of your choice or with a colorful WoolFit insole.