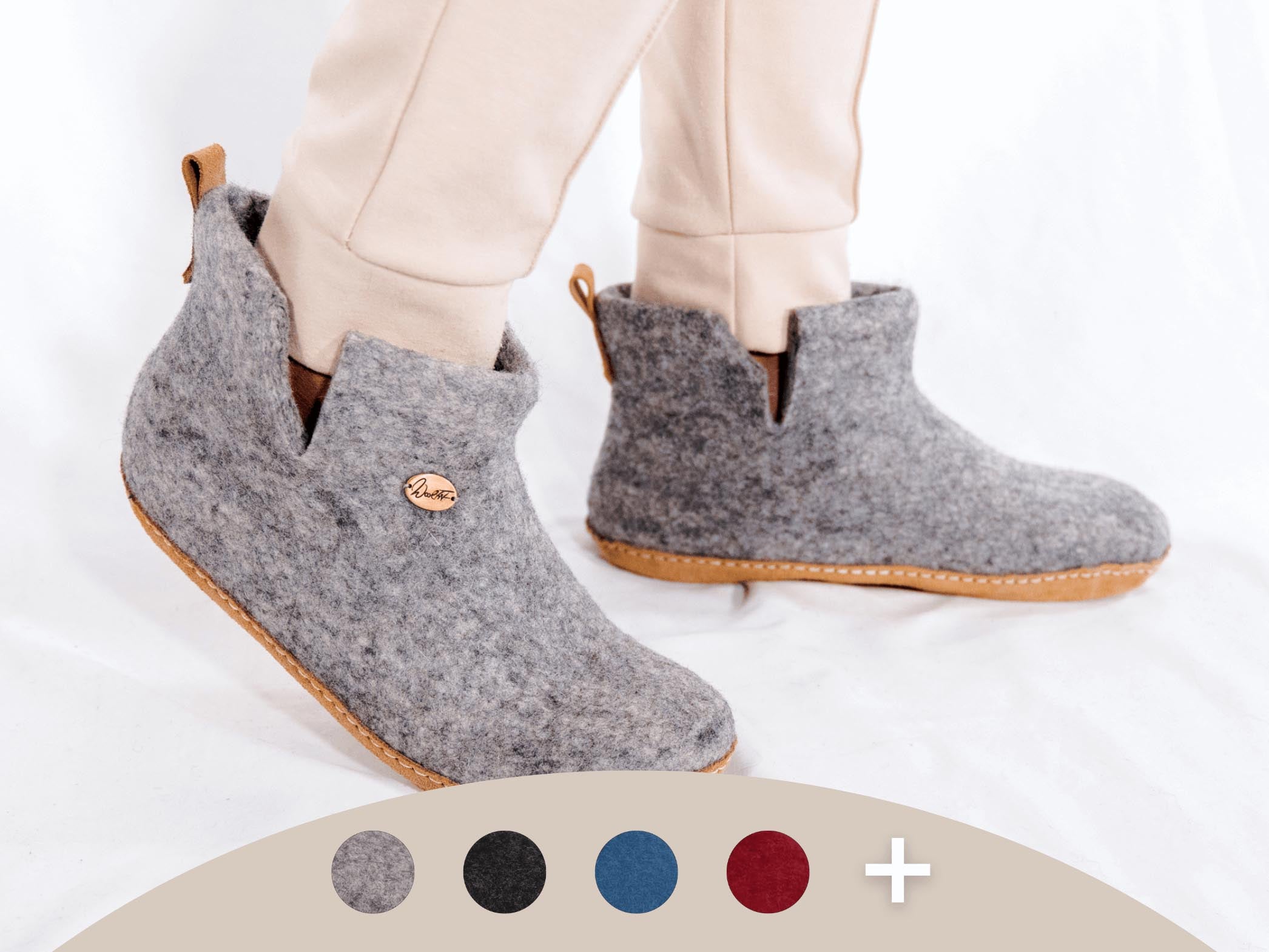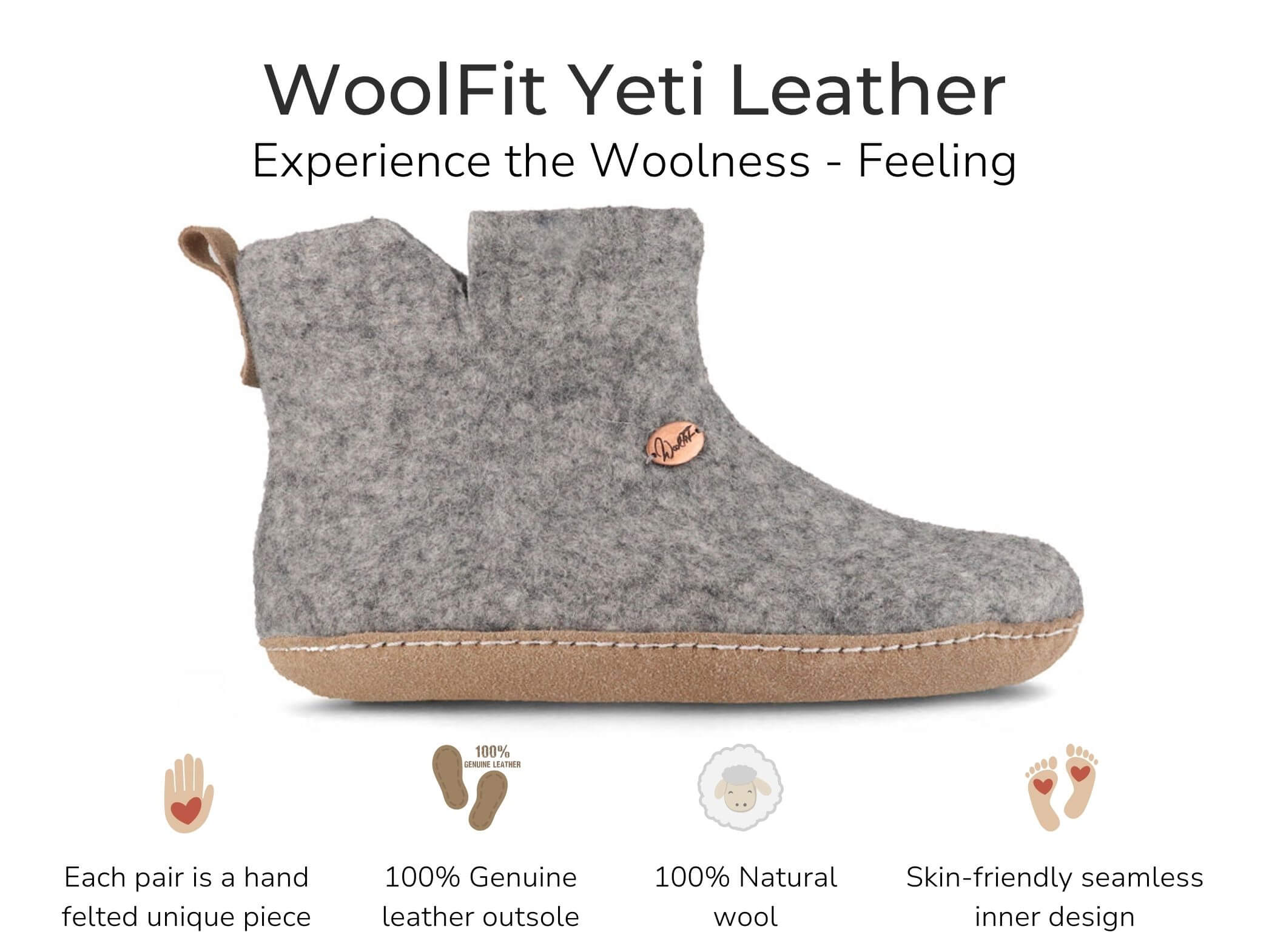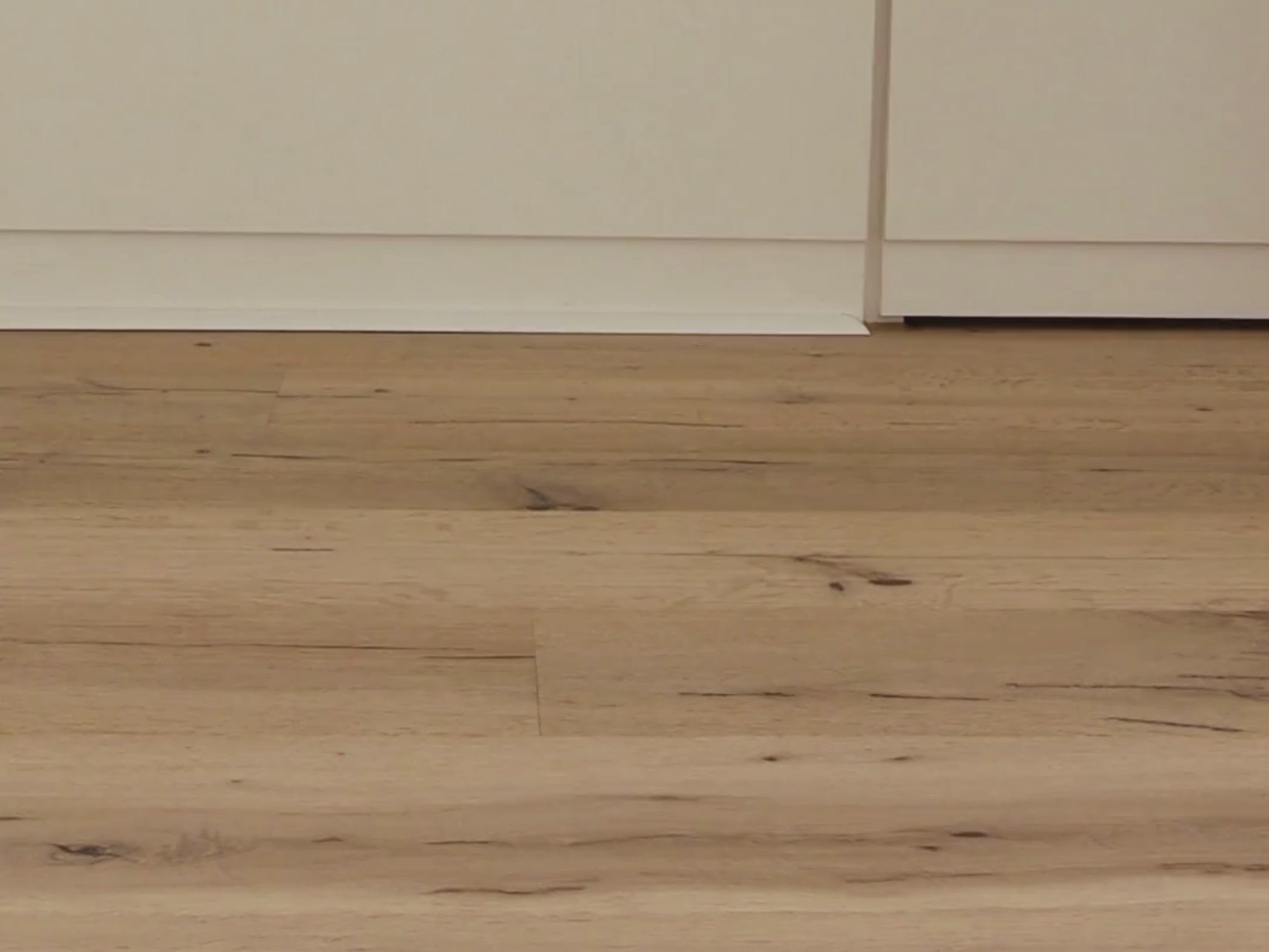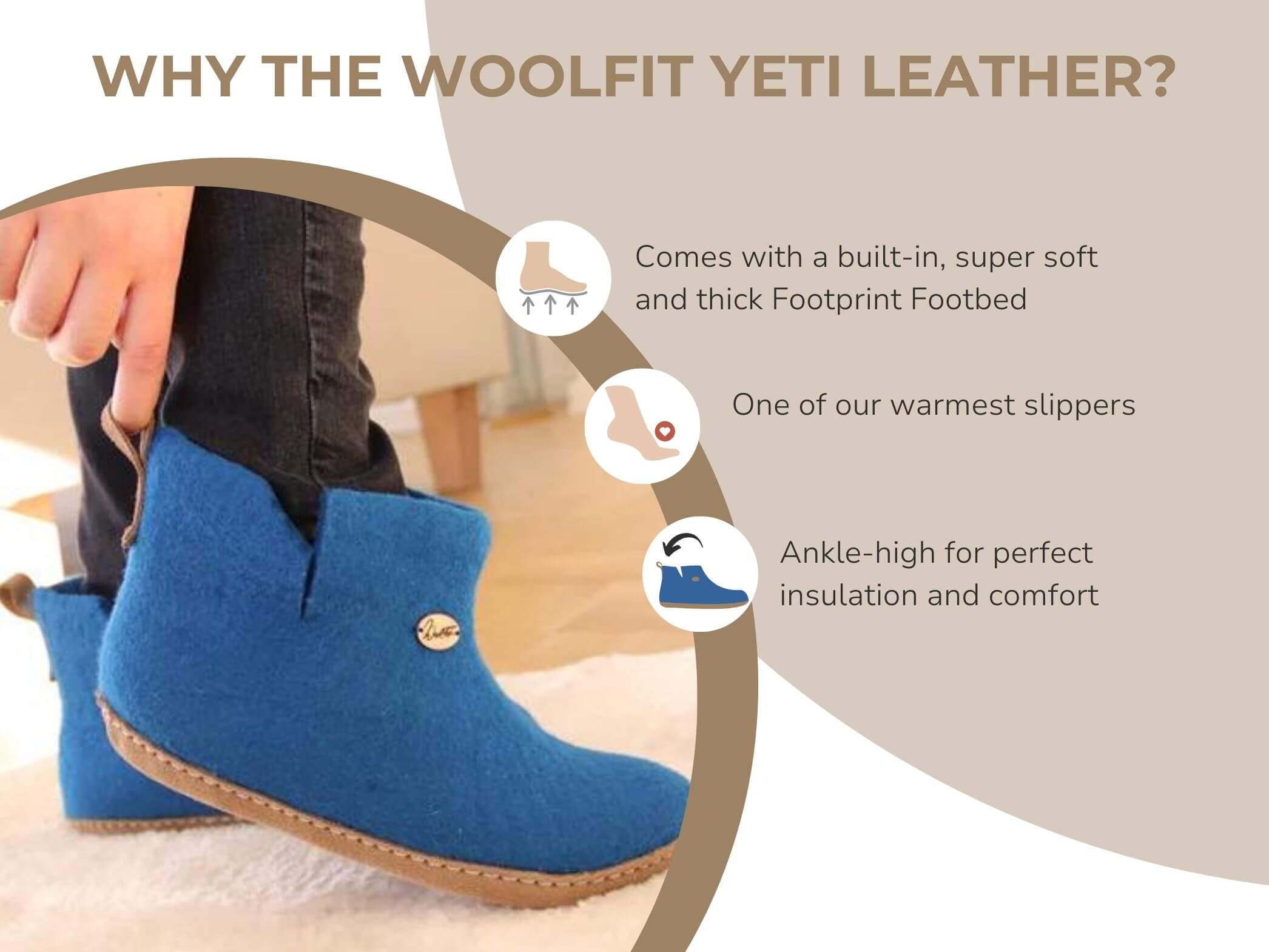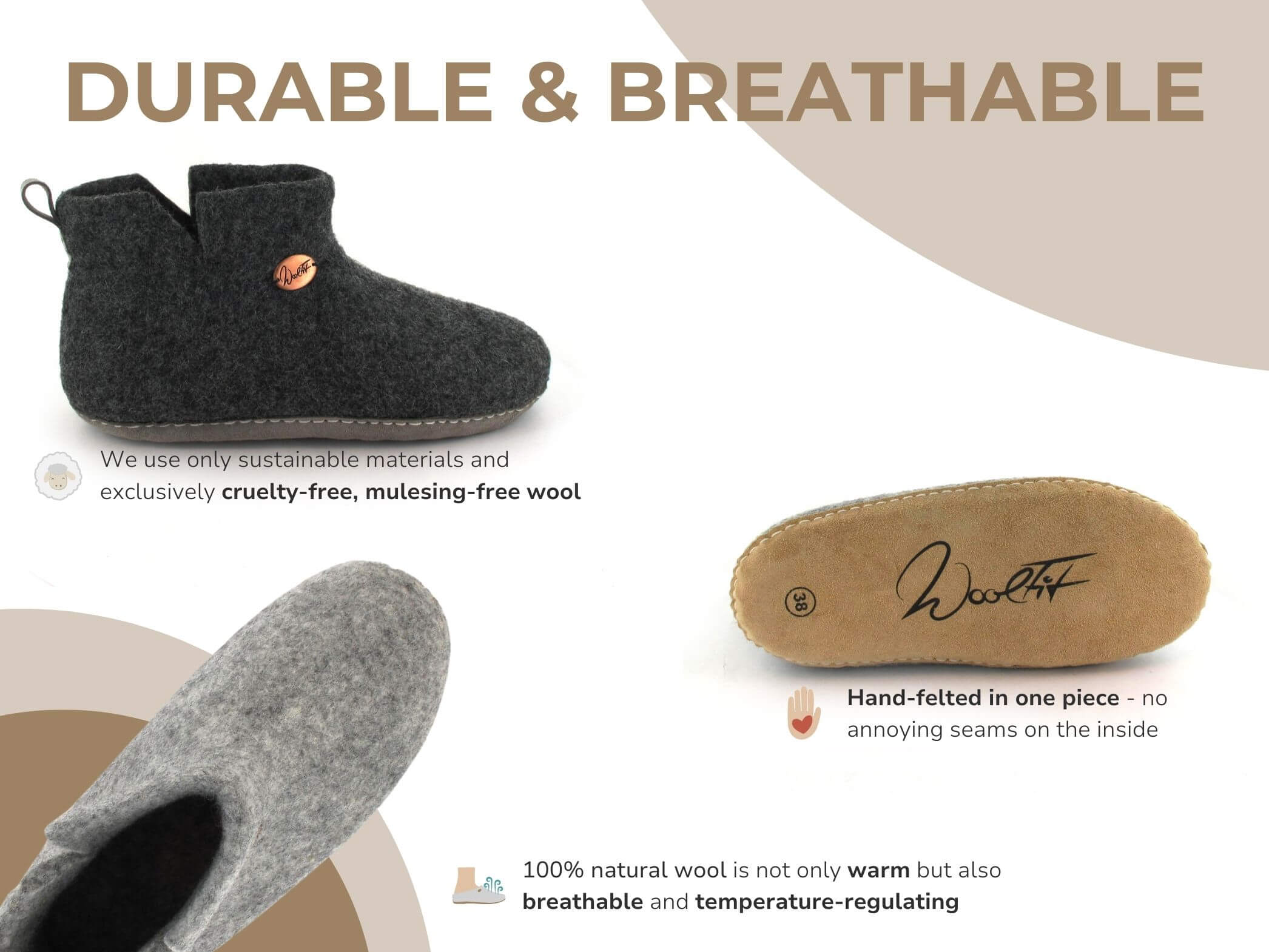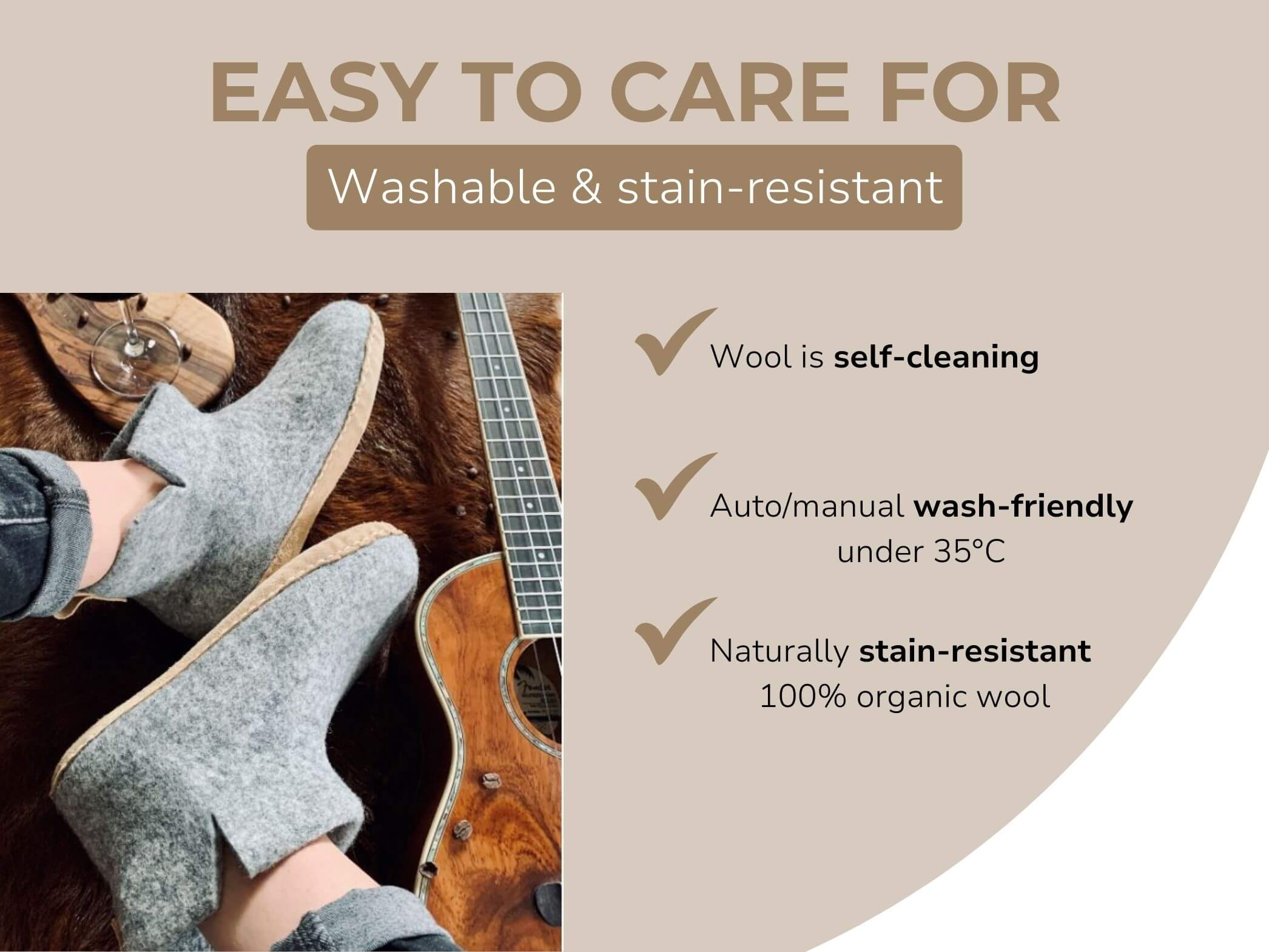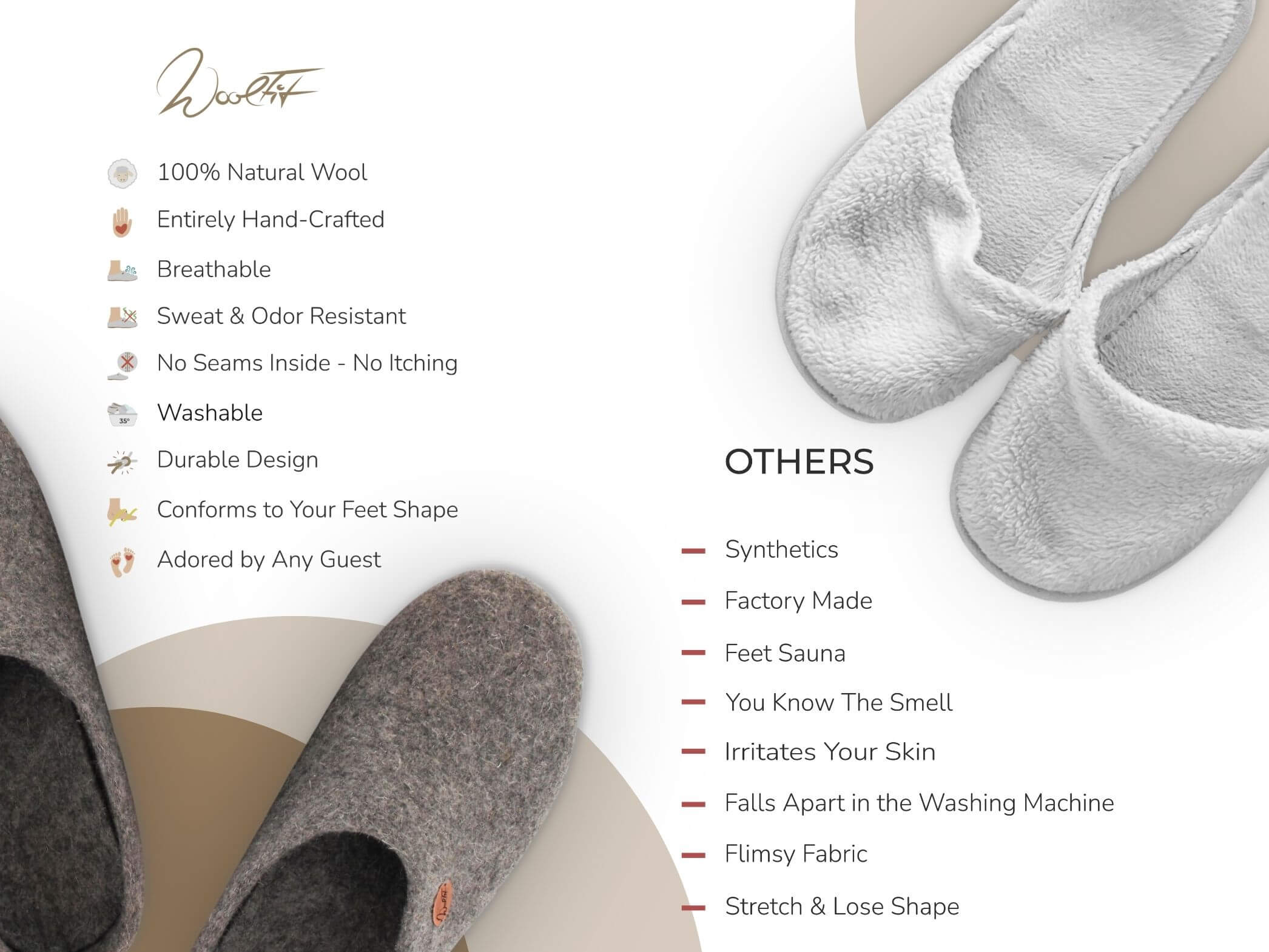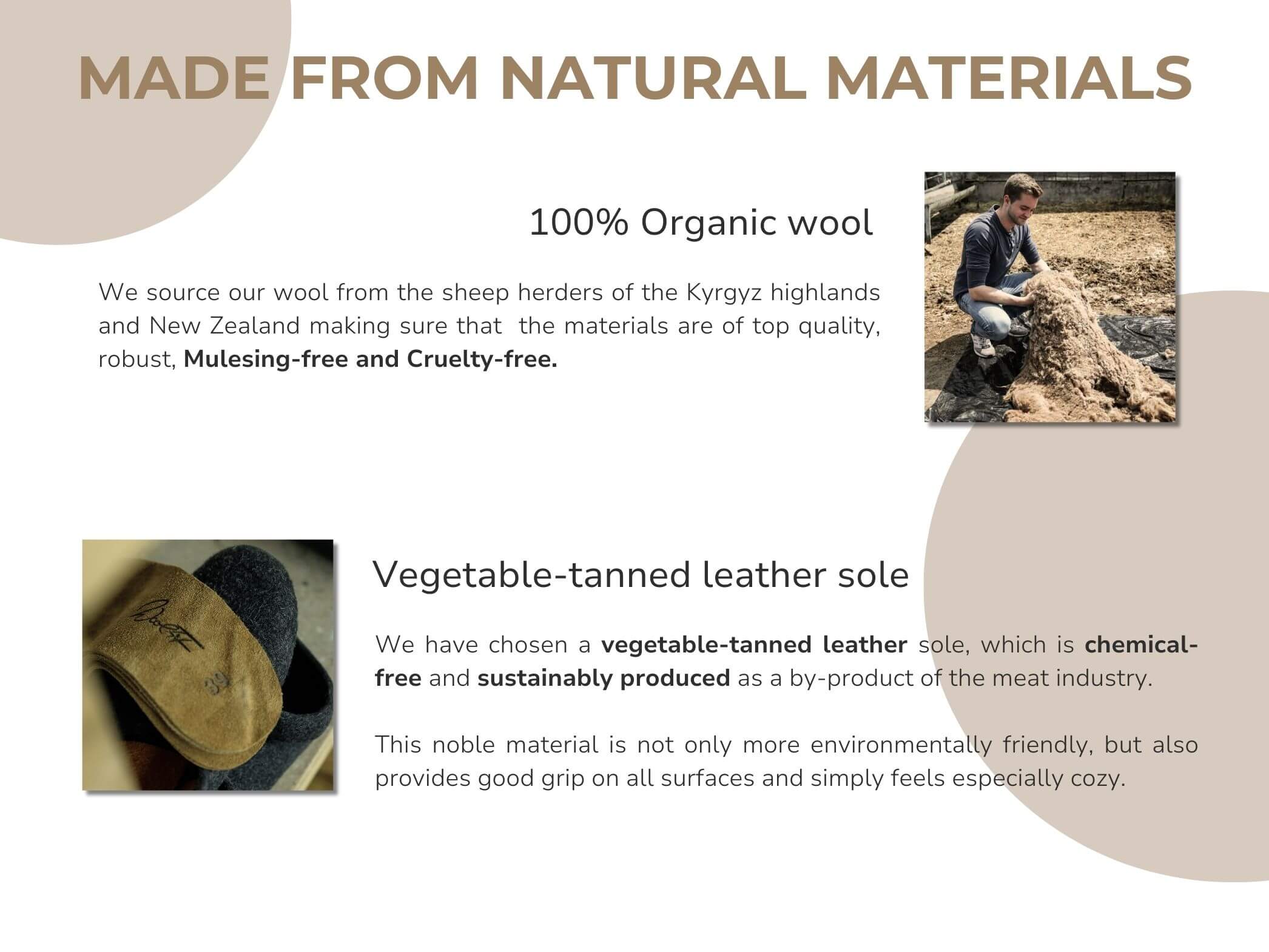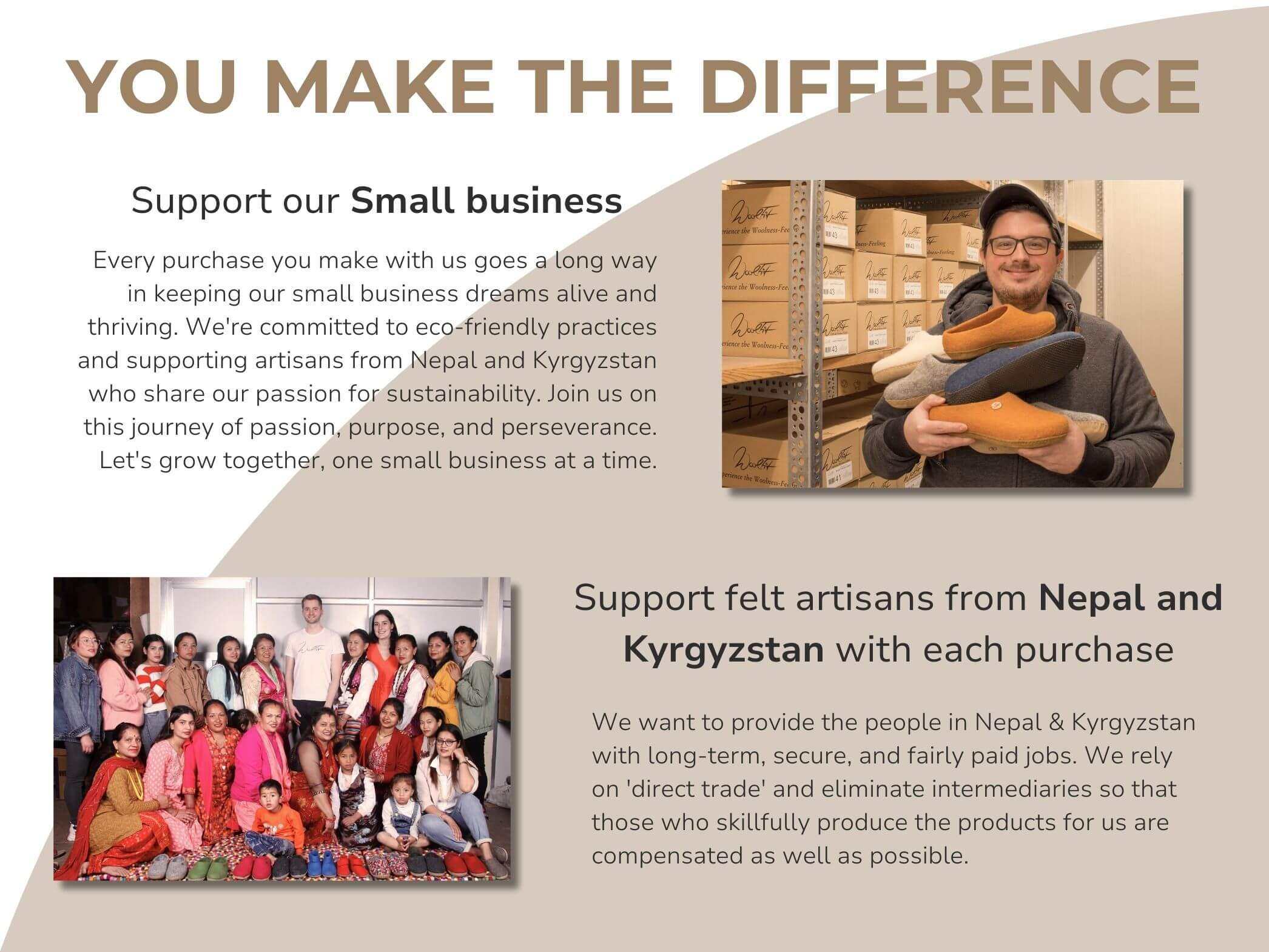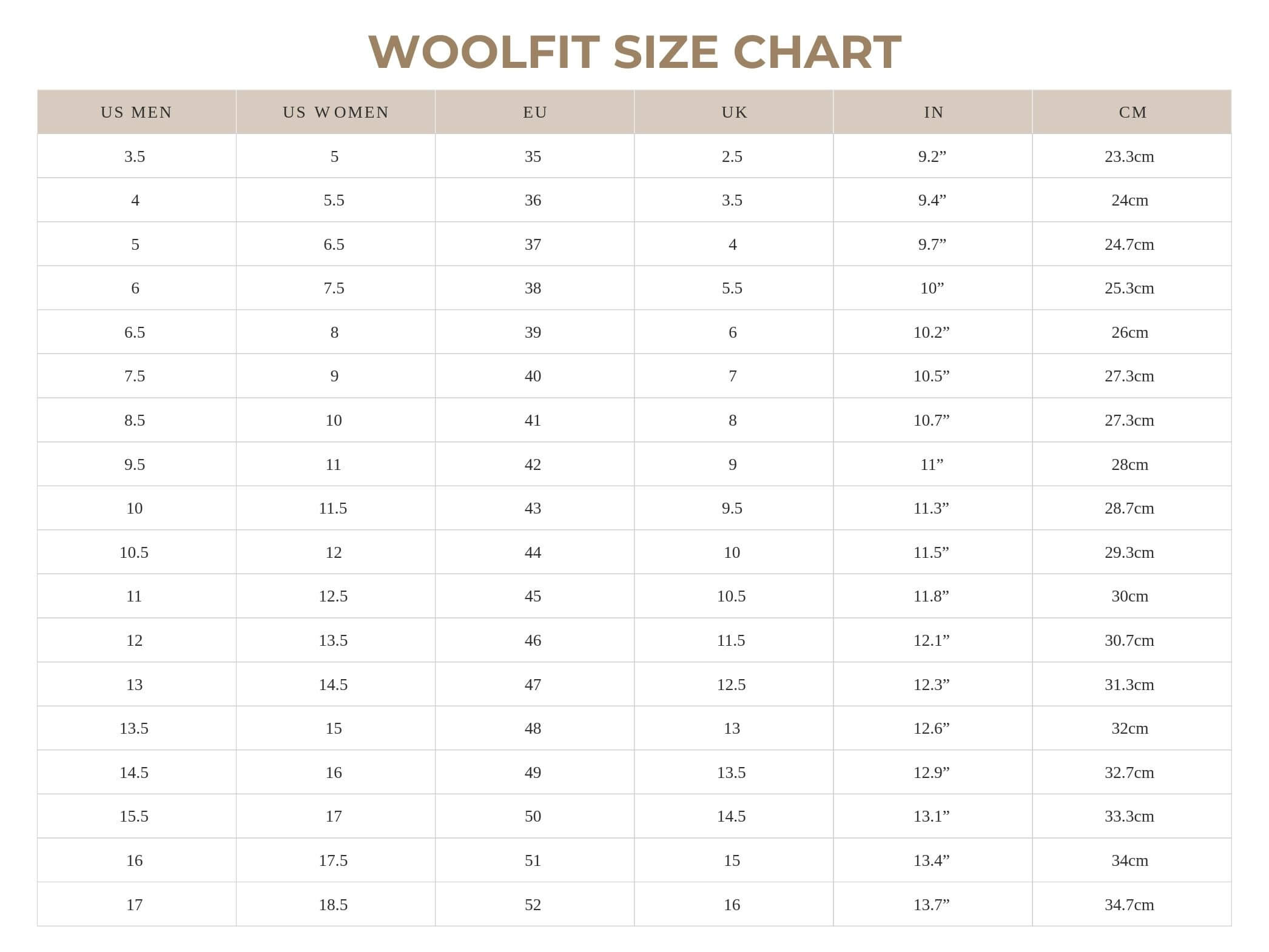 Yeti
Slipper Boots with Footbed & Leather Sole
100% wool felt: warm, yet breathable
Built-in felt footbed with soft paddening
Leather outsole: light, sturdy & flexible
Arch support: Moderate arch support
This is why you'll LOVE them too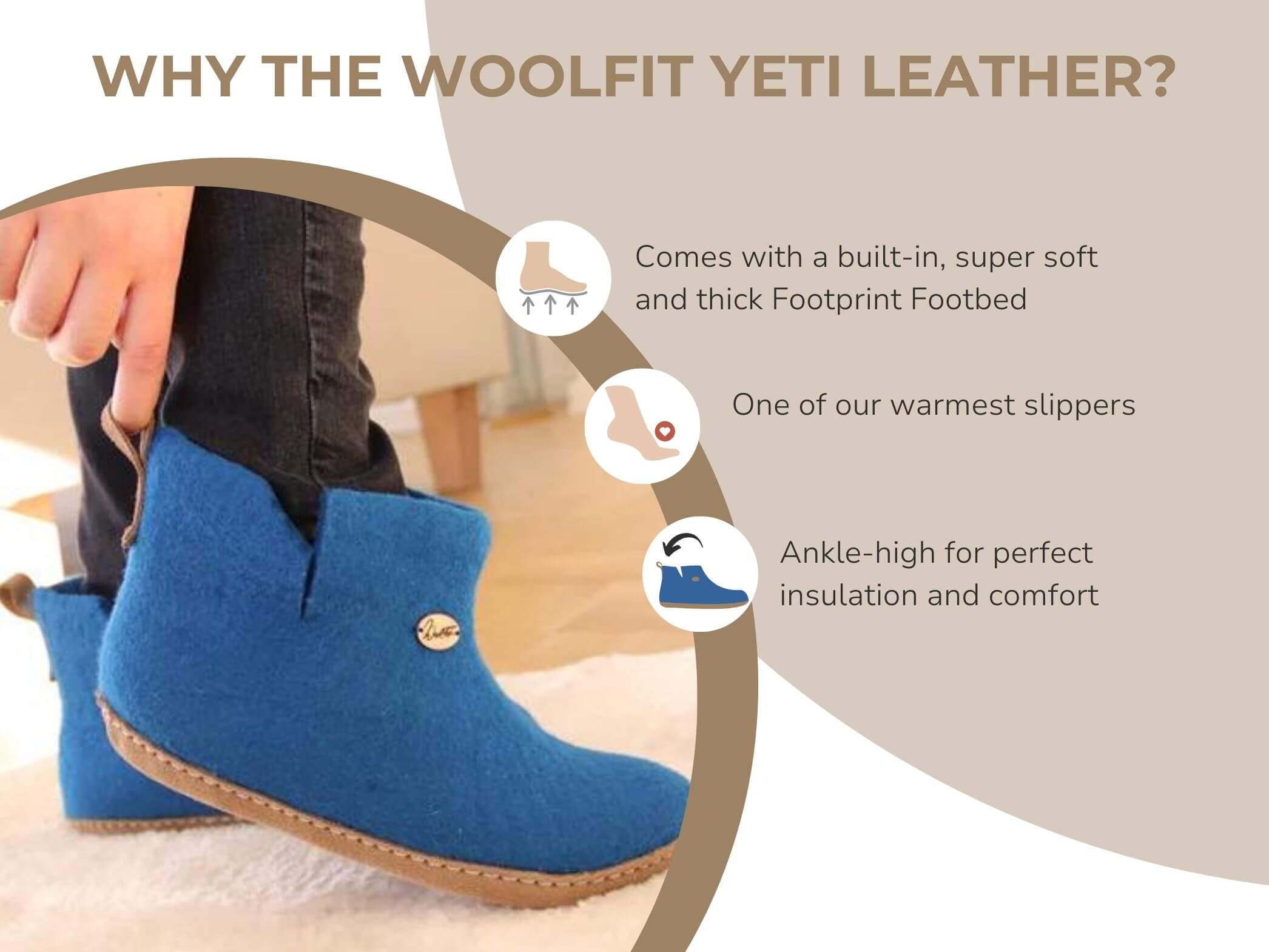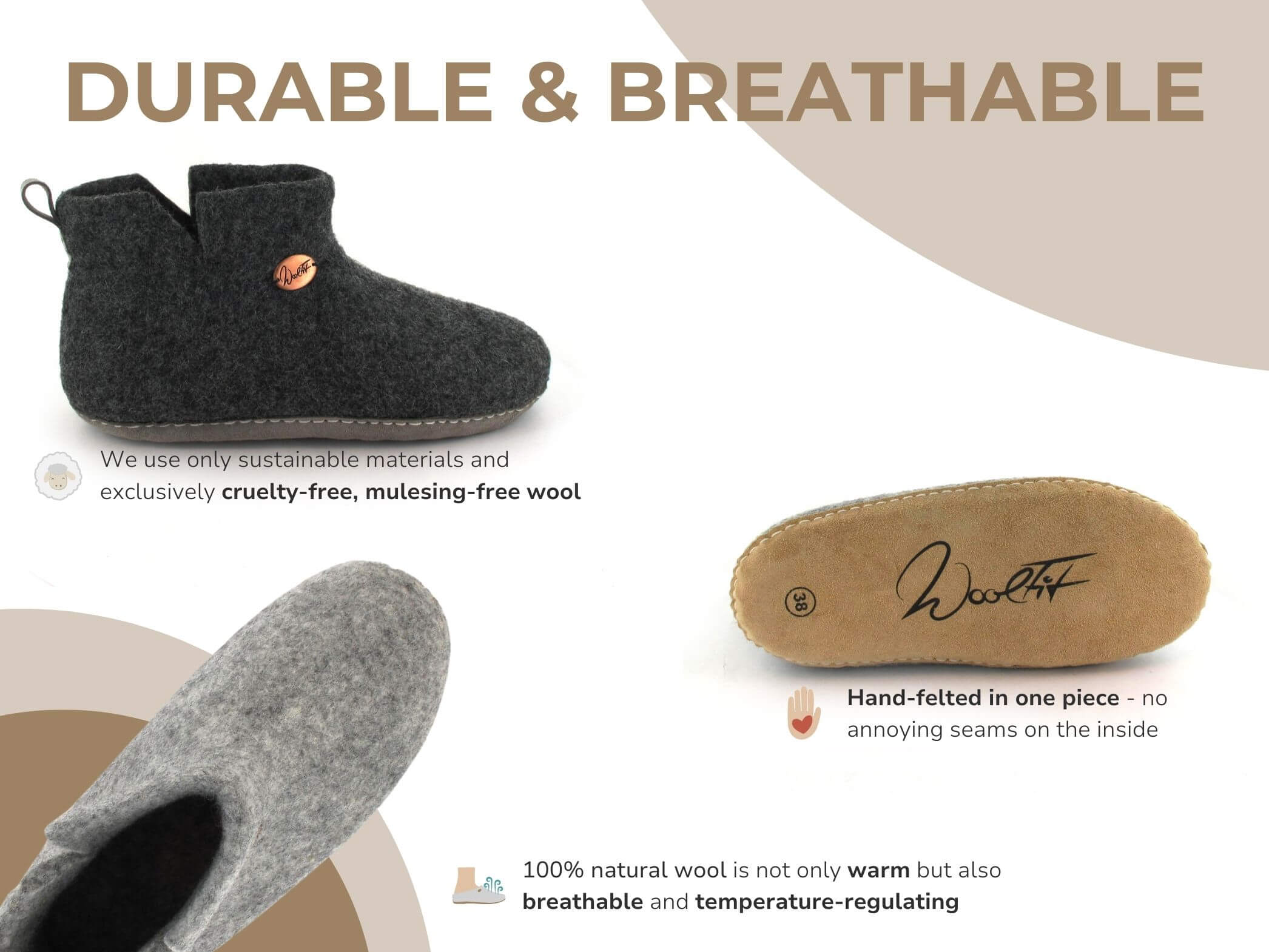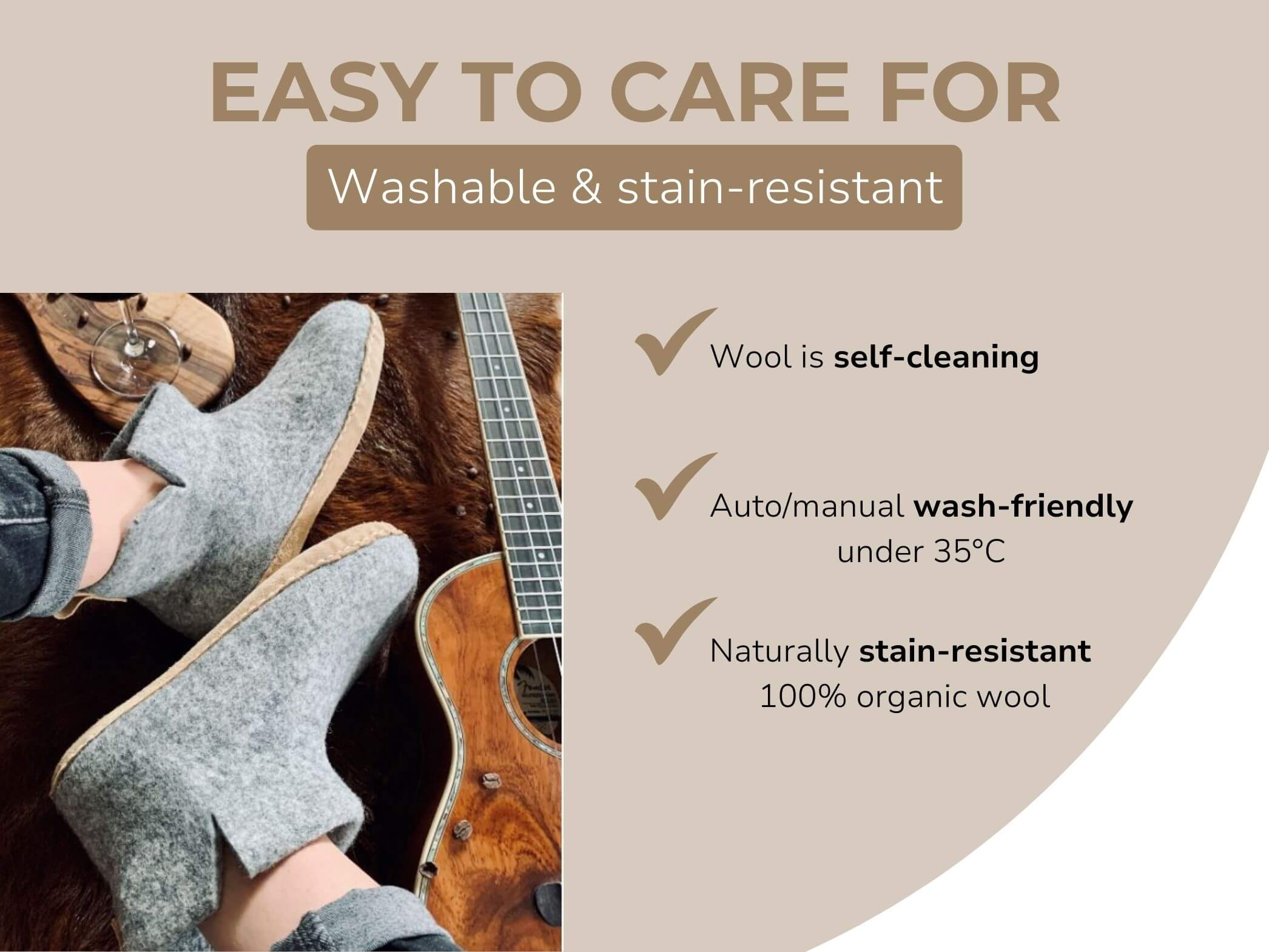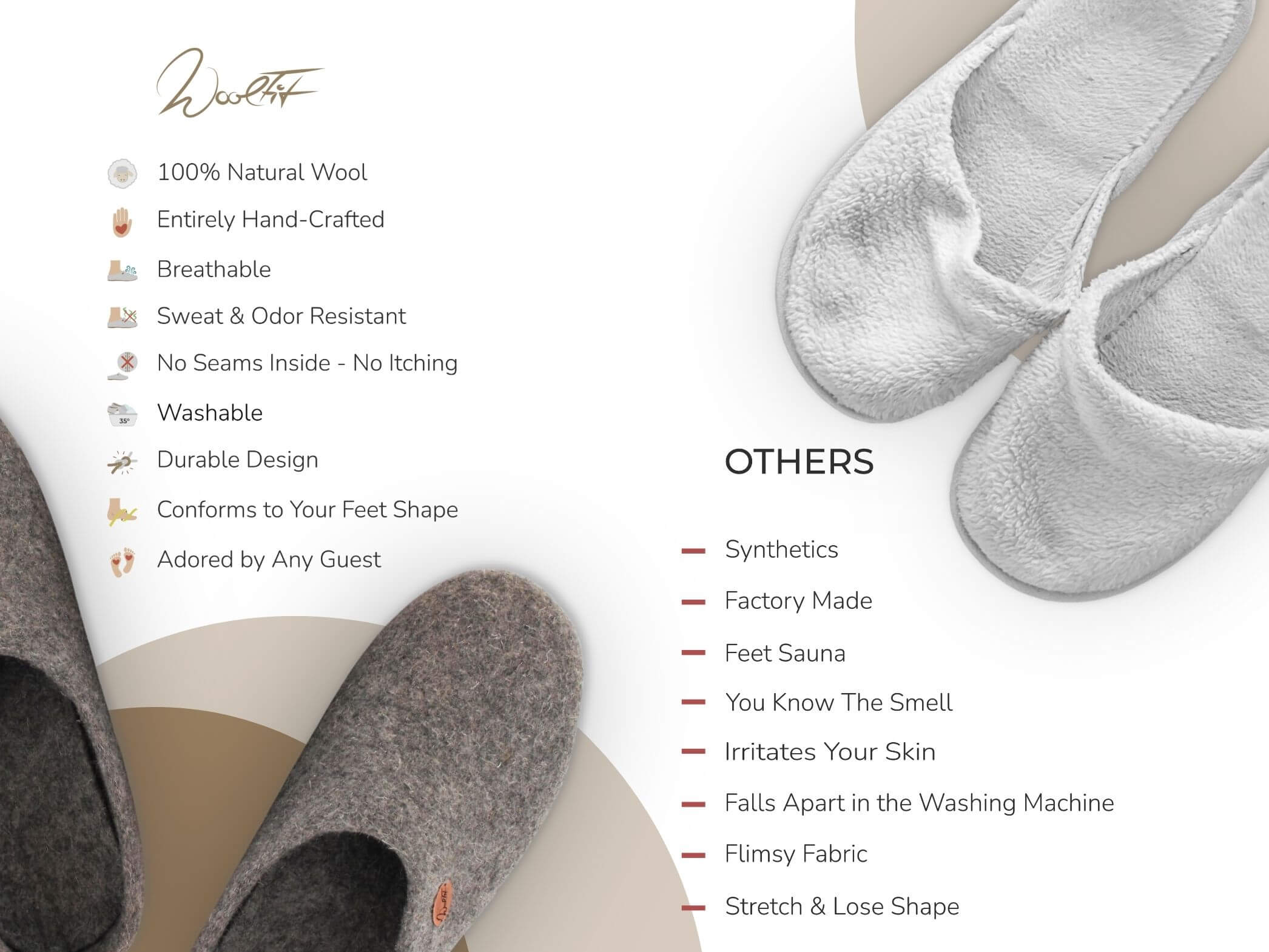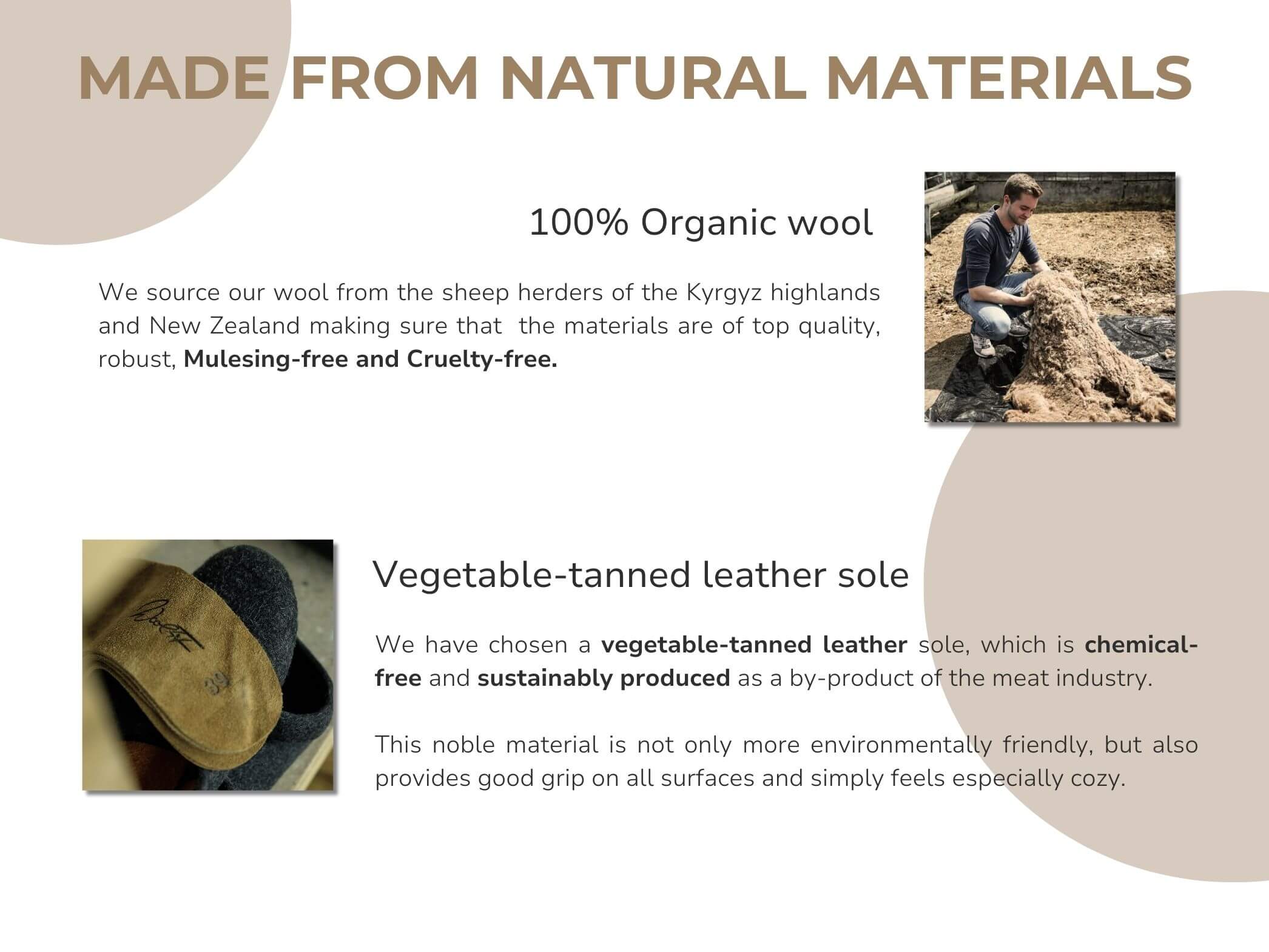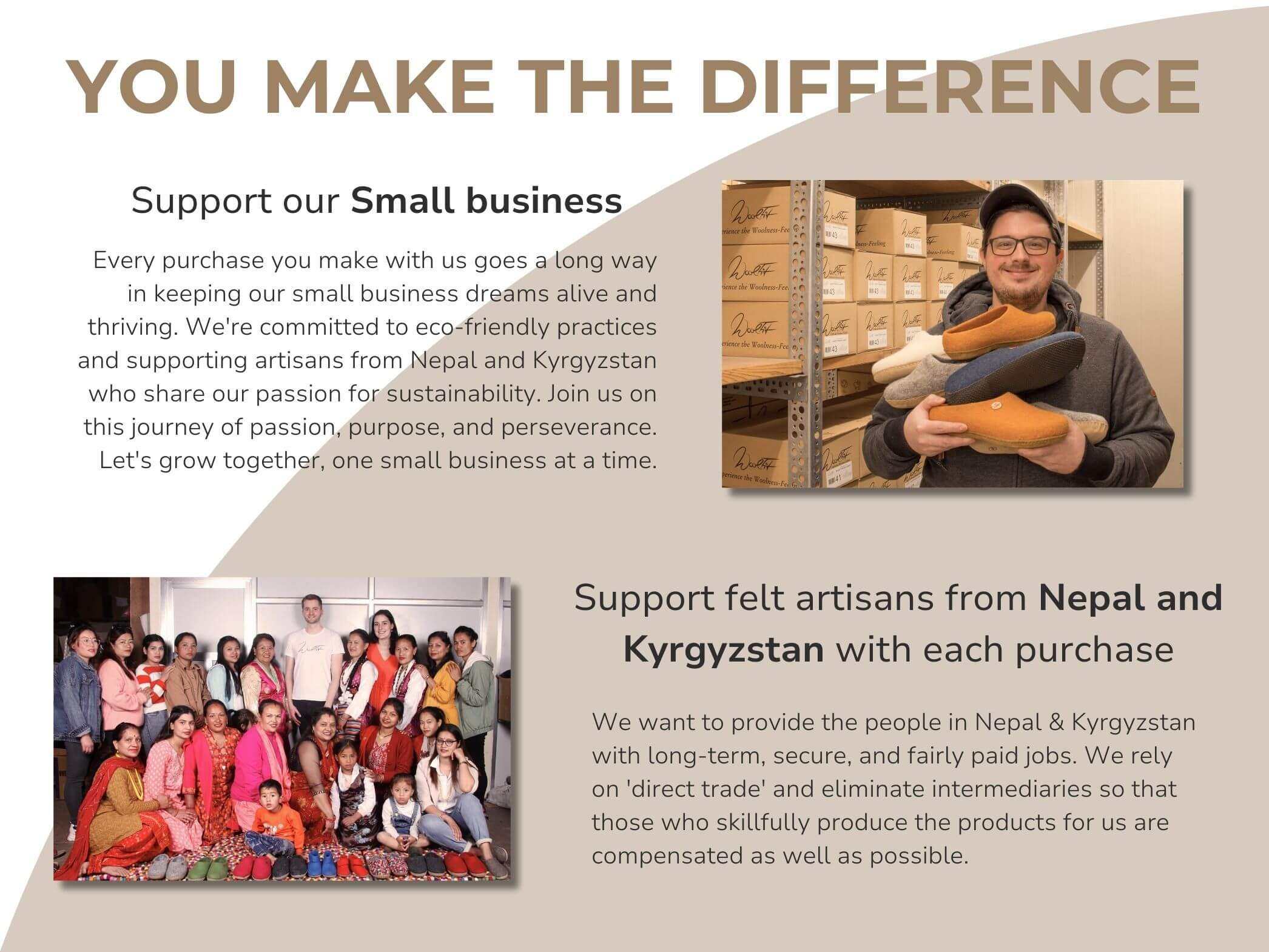 Cozy Warm Felt Boots with Built-in Footbed for Women, Men, and Kids
Upper Material
Our Yeti Felt Boot is a hand-felted, cozy house shoe made from 100% natural wool using traditional techniques. It's perfect for wearing as a barefoot house shoe. We prioritize three key criteria in choosing our wool: ethical production, mulesing-free and humane animal husbandry, and exceptional quality determined by the diameter of the wool fiber. Our wool has a diameter of 24 microns, one level above Merino wool, but is much more durable.
The WoolFit® Yeti is finished with an additional layer of wool felt that acts as a cushion under the shoe. This not only provides great insulation against cold floors but also ensures a super soft and quiet step, regardless of the surface.
Sole
The visually appealing sole is made of tanned goat leather and is not only sewn but also glued for extra durability. While the leather provides good traction on all surfaces, we recommend the Yeti with a natural rubber sole for those who prefer slip-resistance. Be careful on dusty surfaces, though. While the sole can handle the occasional trip to the mailbox, it is primarily designed for indoor use.
Comfort
The feeling is best described as soft, thanks to the high-quality wool that makes these house shoes feel cozy and snug. The unique cushioning of the shoe bed provides extra comfort. The 'walking on clouds' experience is not just a phrase but a reality with WoolFit®. As we only use 100% natural materials, our house shoes are not only wonderfully warm but also breathable. Moisture is transported to the outside through the structure of the wool, except in extreme cases. You won't experience the unpleasant burning of synthetic felt mixes with our WoolFit®.
Note: the Yetis have the same fit and construction as the WoolFit Footprint.