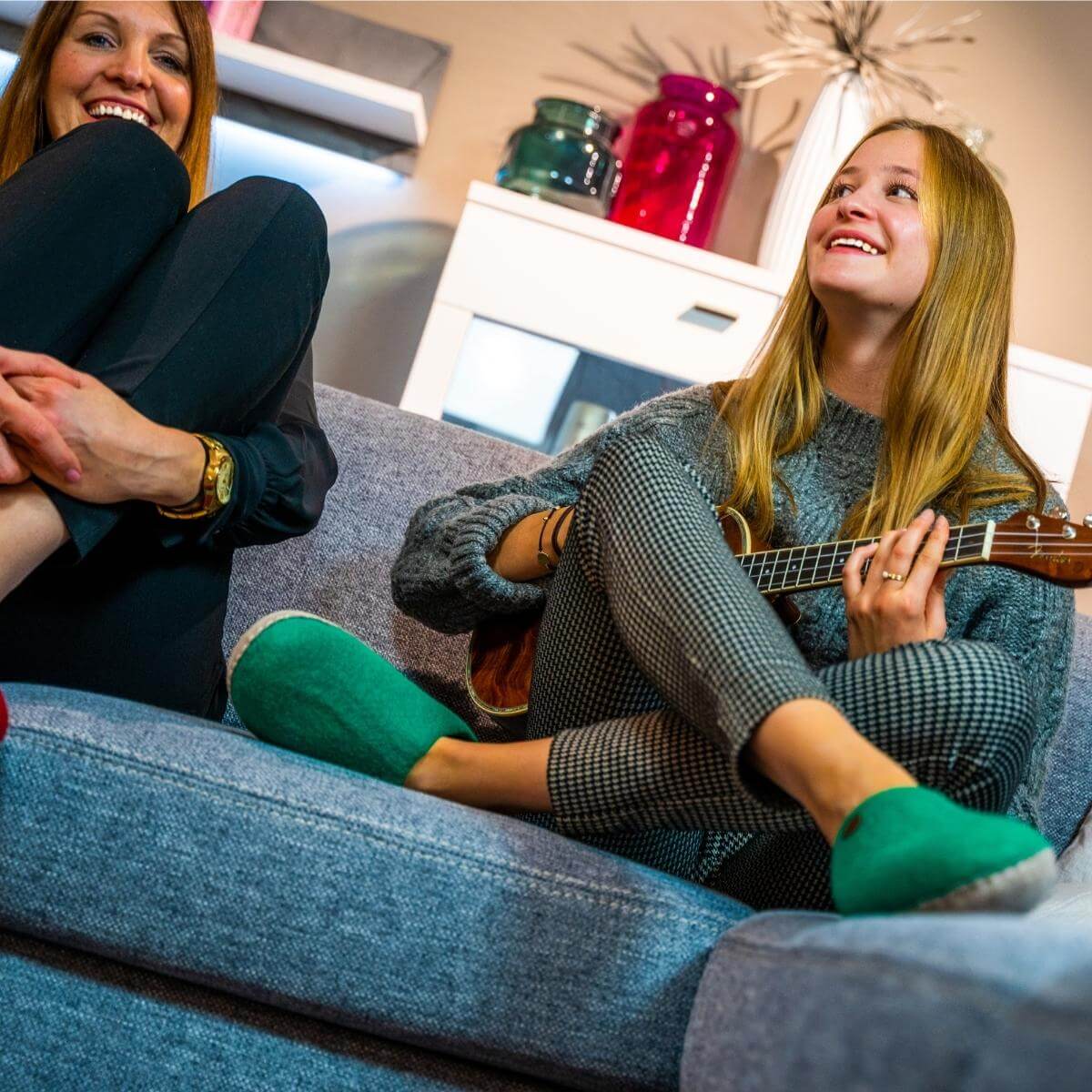 Step 1
Make feet and people happy sustainably!

"WoolFits are woolly soft comfort oases."
Slipping into a pair of slippers can make you happy.
Why?
When you come home after a long day at work and slip into your slippers, you leave the stressful work world behind.
If you slip into your woolly warm WoolFits in the morning instead of walking barefoot on the cold floor, you start your day in a better mood.
We want to give feet more freedom and more naturalness with our slippers - like walking barefoot - in soft and warm comfort!
Step 2
Making nature happy!
Our slippers are made using the traditional wet felting method, which has been practiced for centuries in our factories in Nepal and Kyrgyzstan.
All you need is warm water and soap to felt the wool fibers together.
WoolFits are made from 99% sustainable, renewable resources. The wool and leather are byproducts of the local meat industry. The remaining 1% - the adhesive - is used for increased durability, as the soles are both sewn and glued, so that you can enjoy our slippers for longer.
Learn more about sustainability at WoolFit in our FAQ.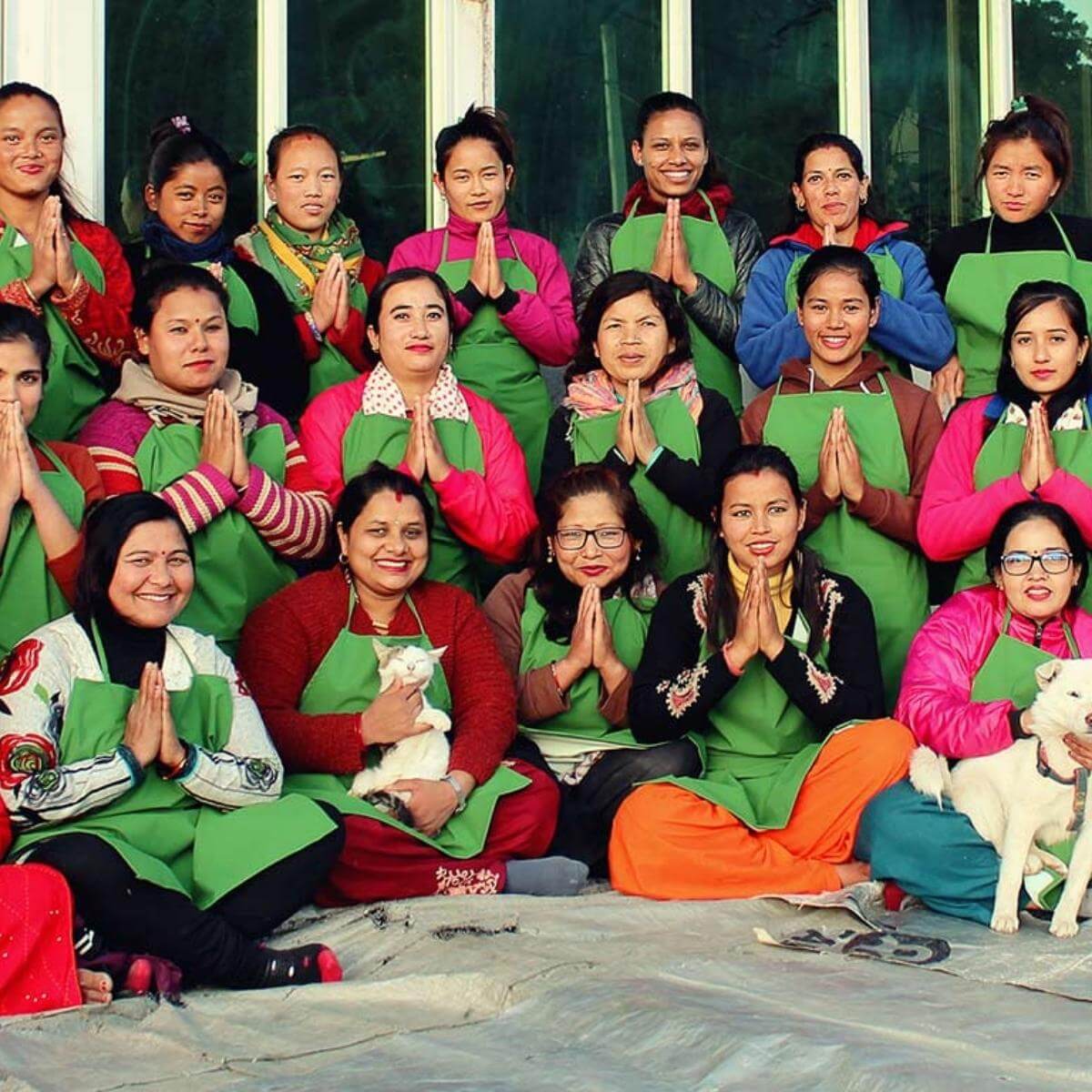 Step 3
Fair production & support of workers
The idea for WoolFit originated from a trip to Nepal in 2017 and a desire to help the country and its people, even if we could only make a small contribution.
We rely on 'direct trade' and eliminate intermediaries so that those who skillfully produce the products for us are compensated as well as possible. You can learn more about our trip and the beginnings of WoolFit in the Brand Story section and get some insights into the world of felting.