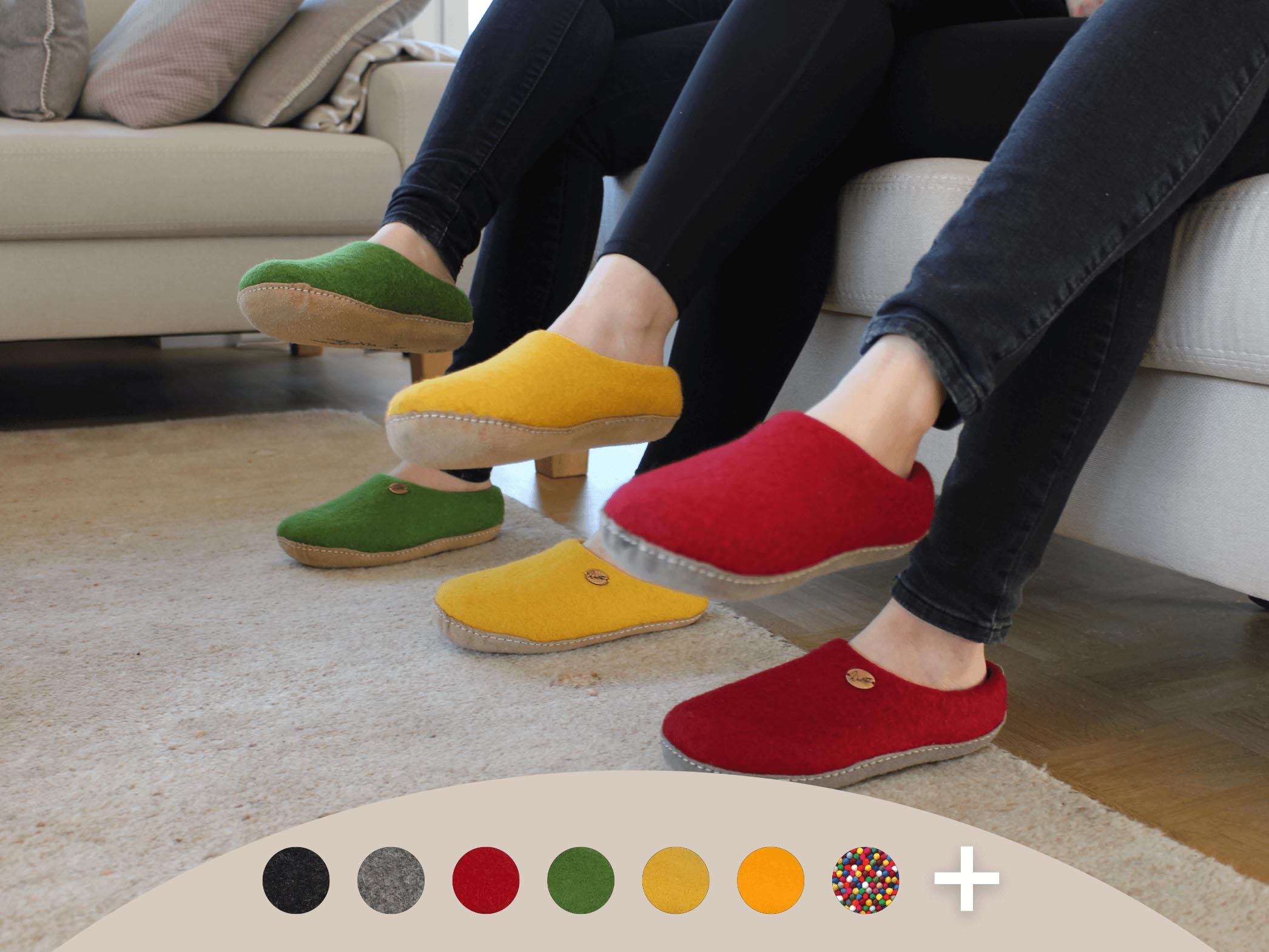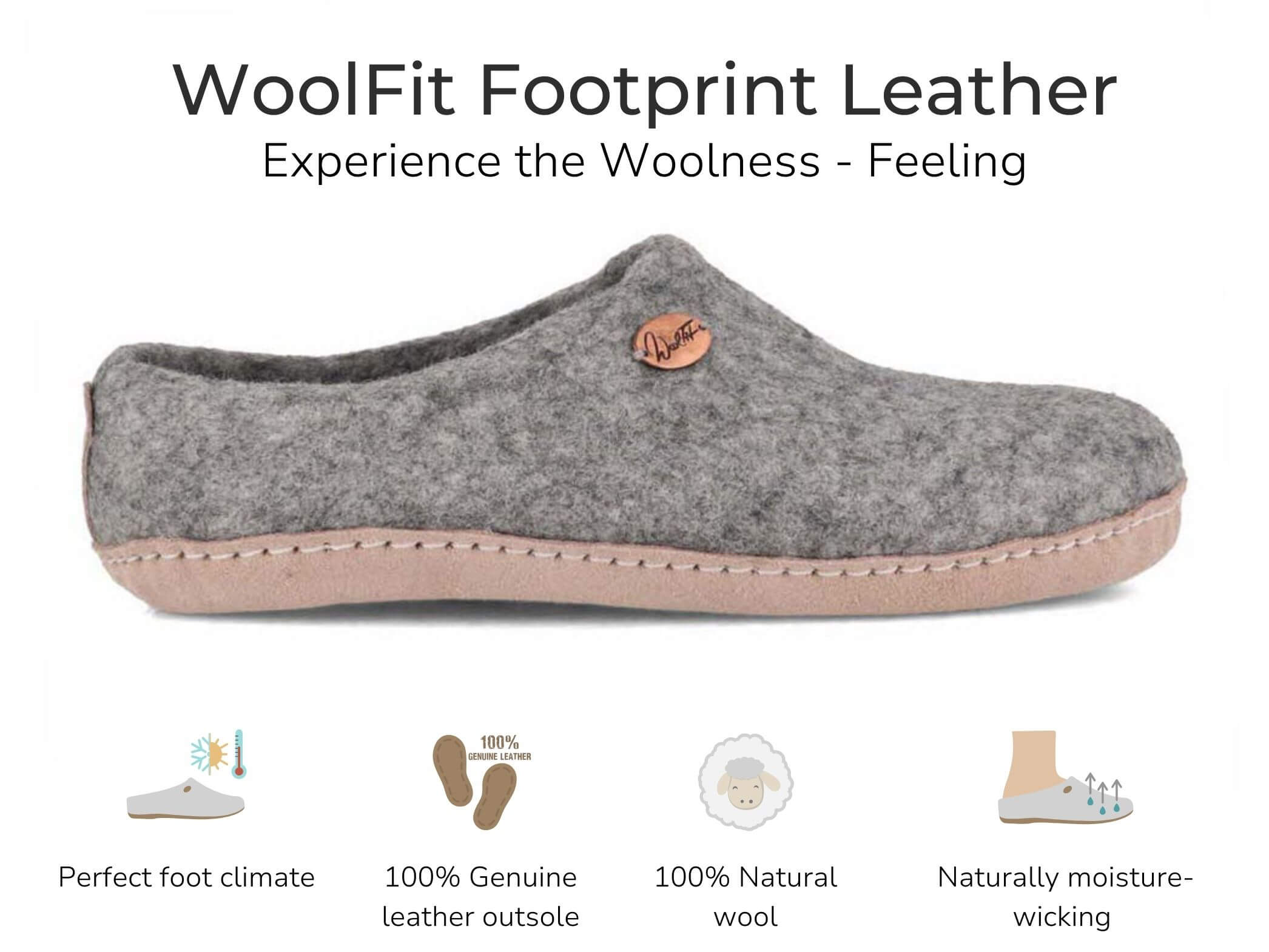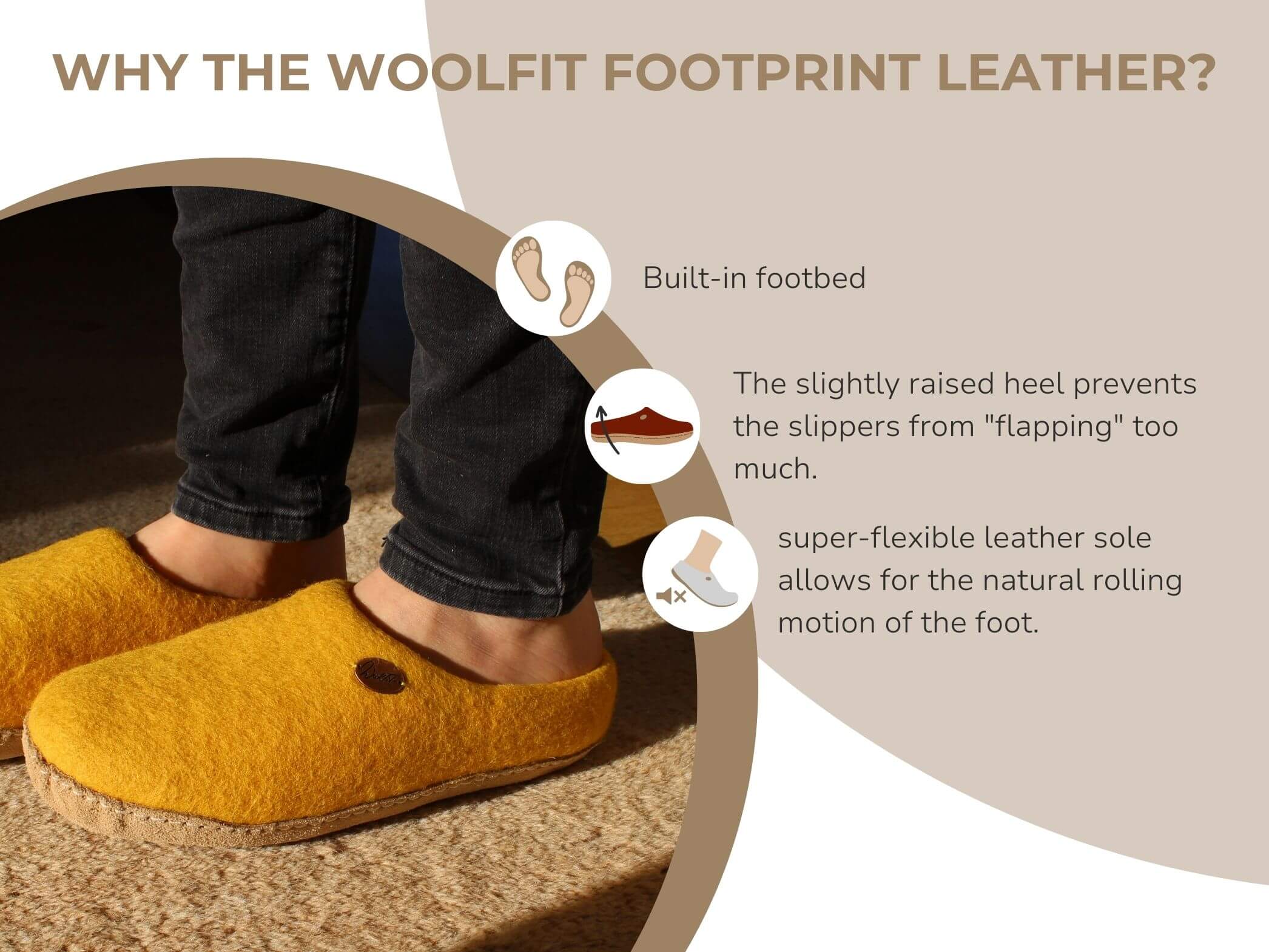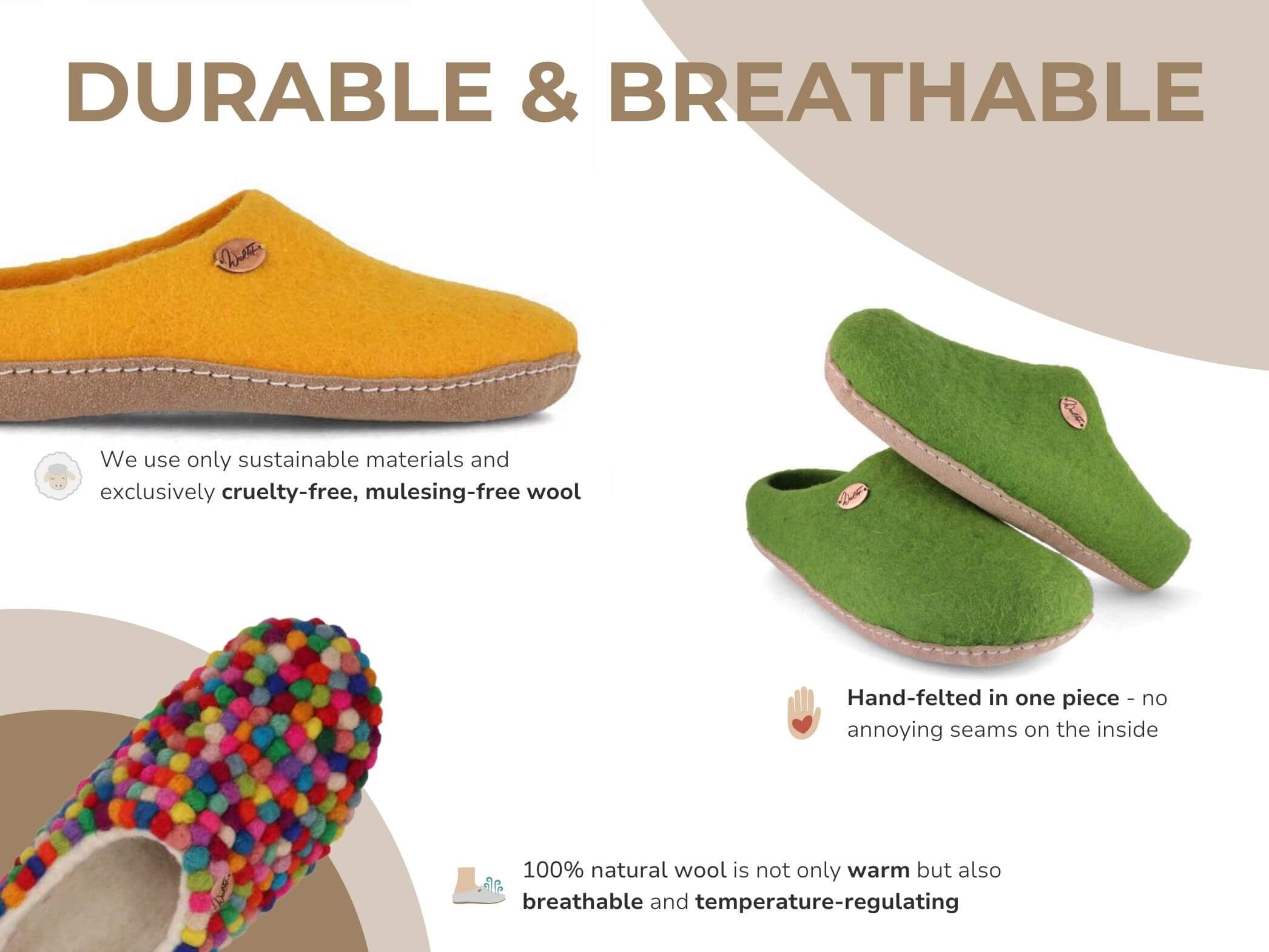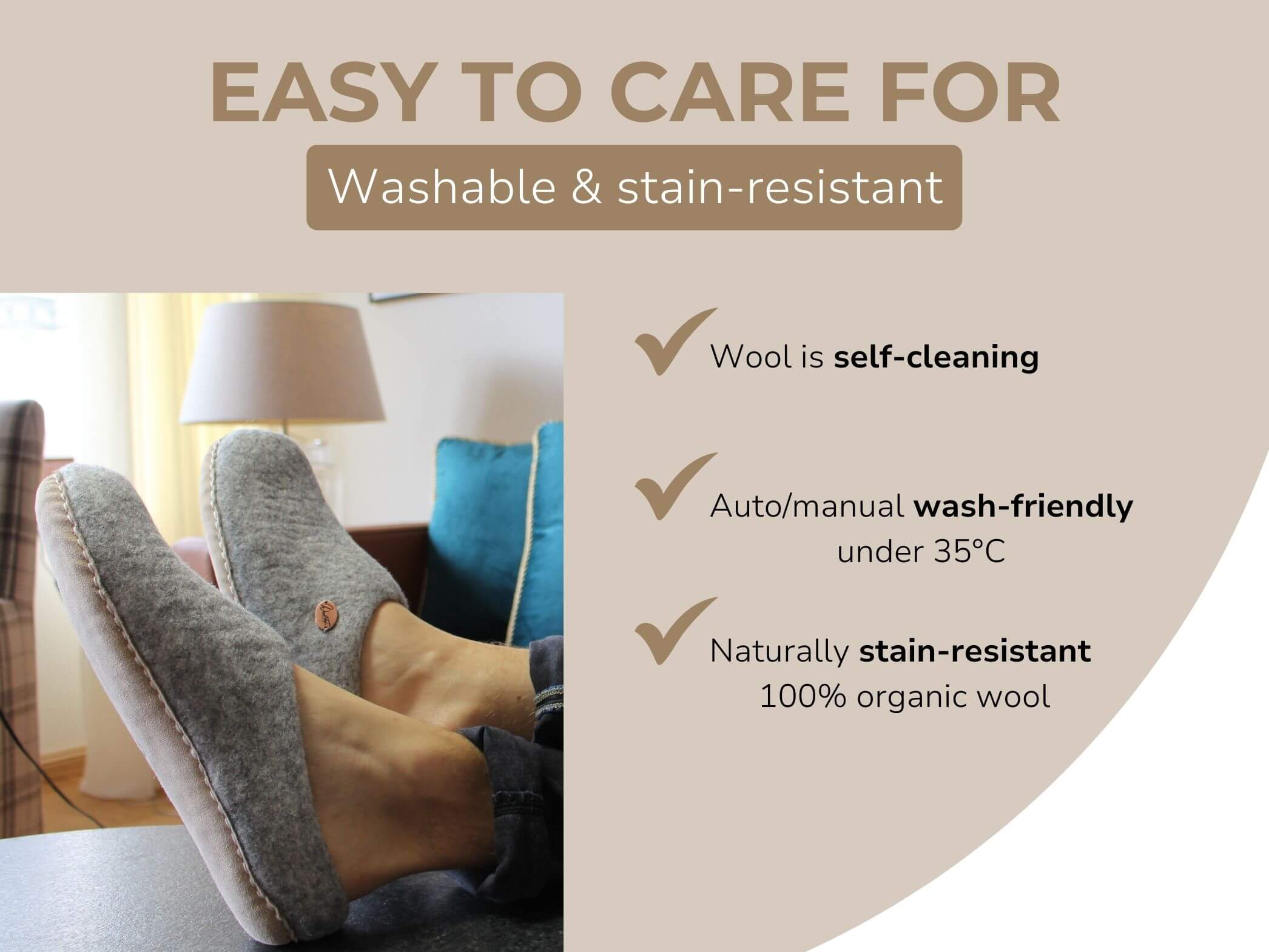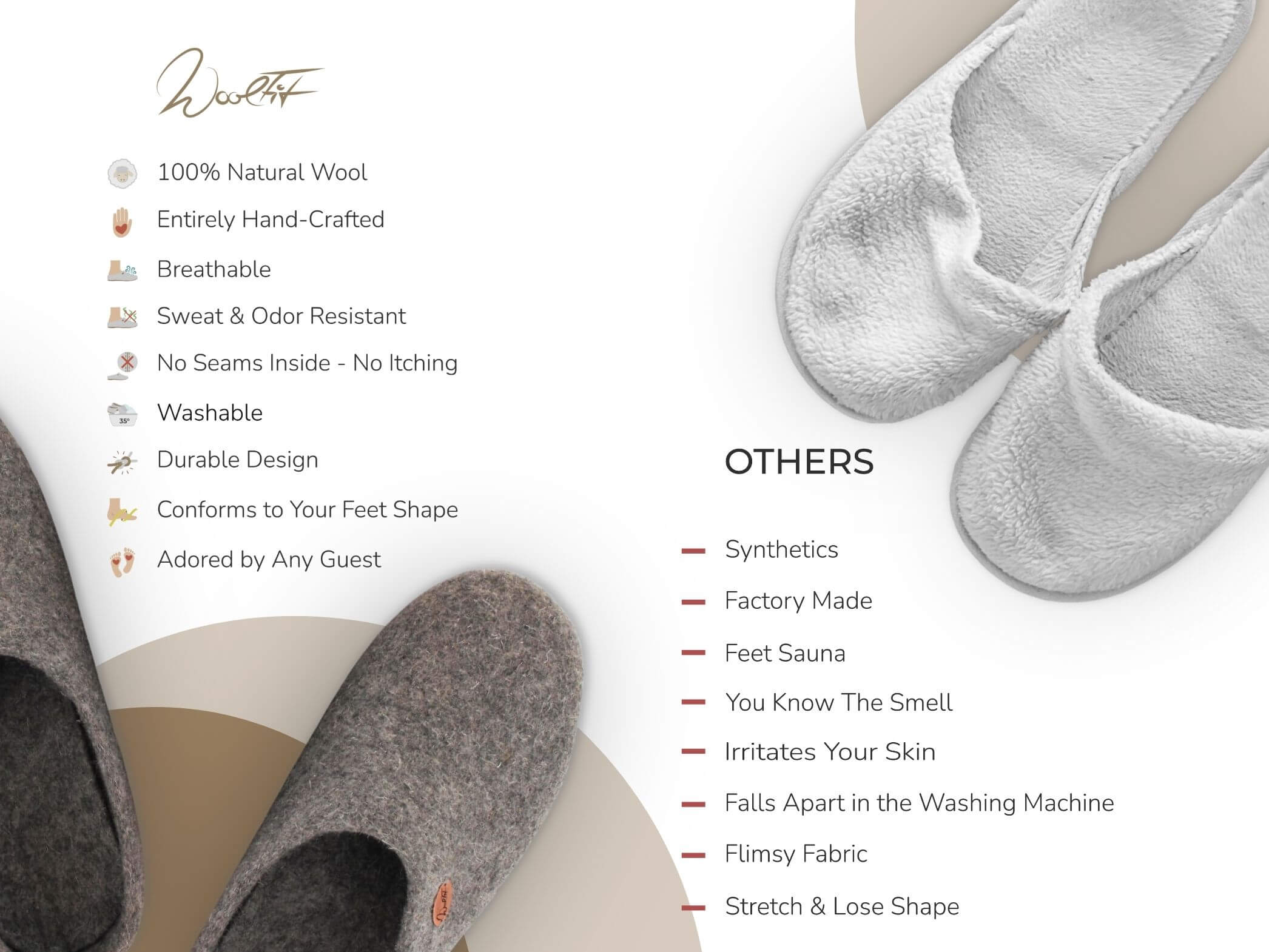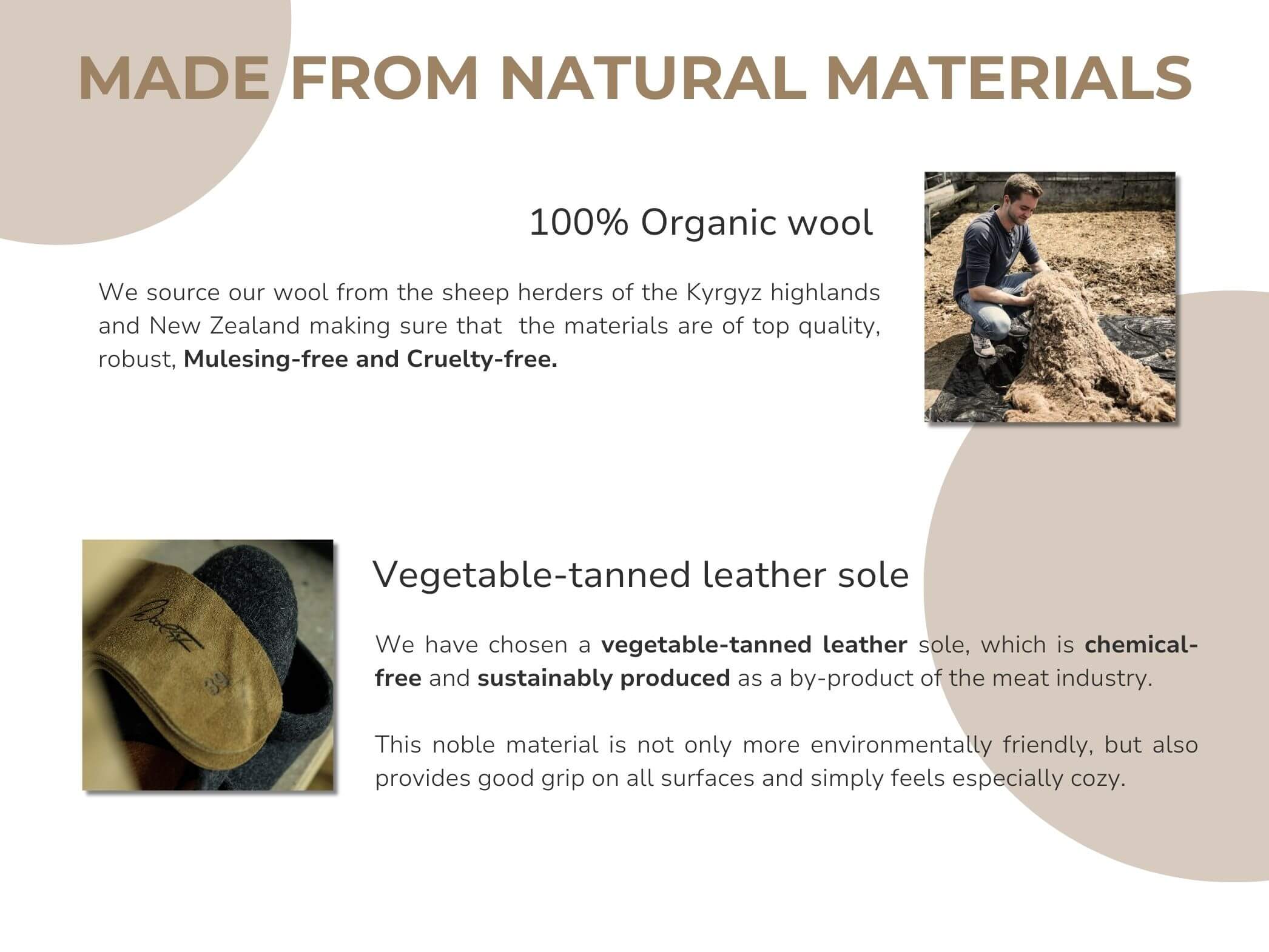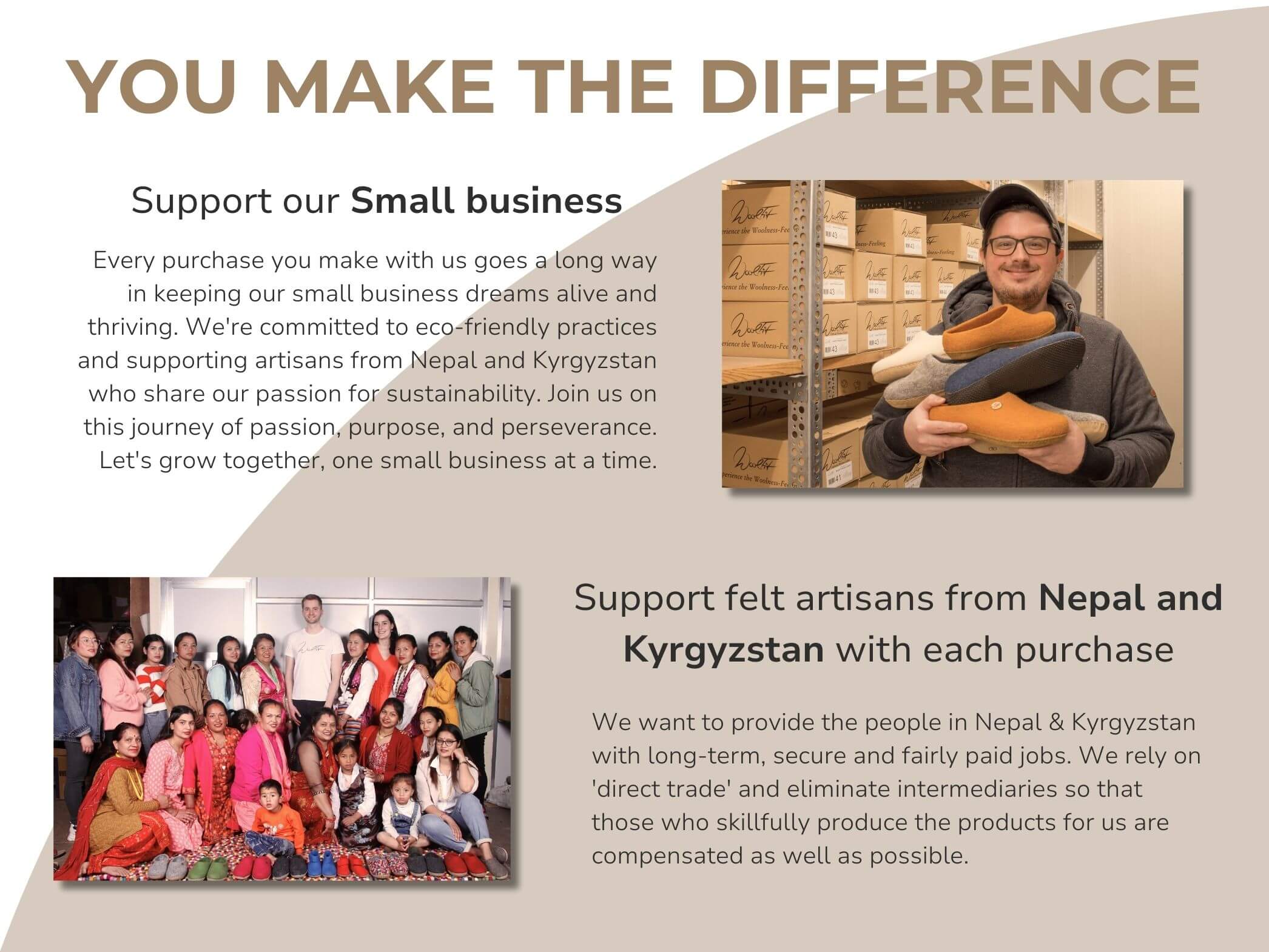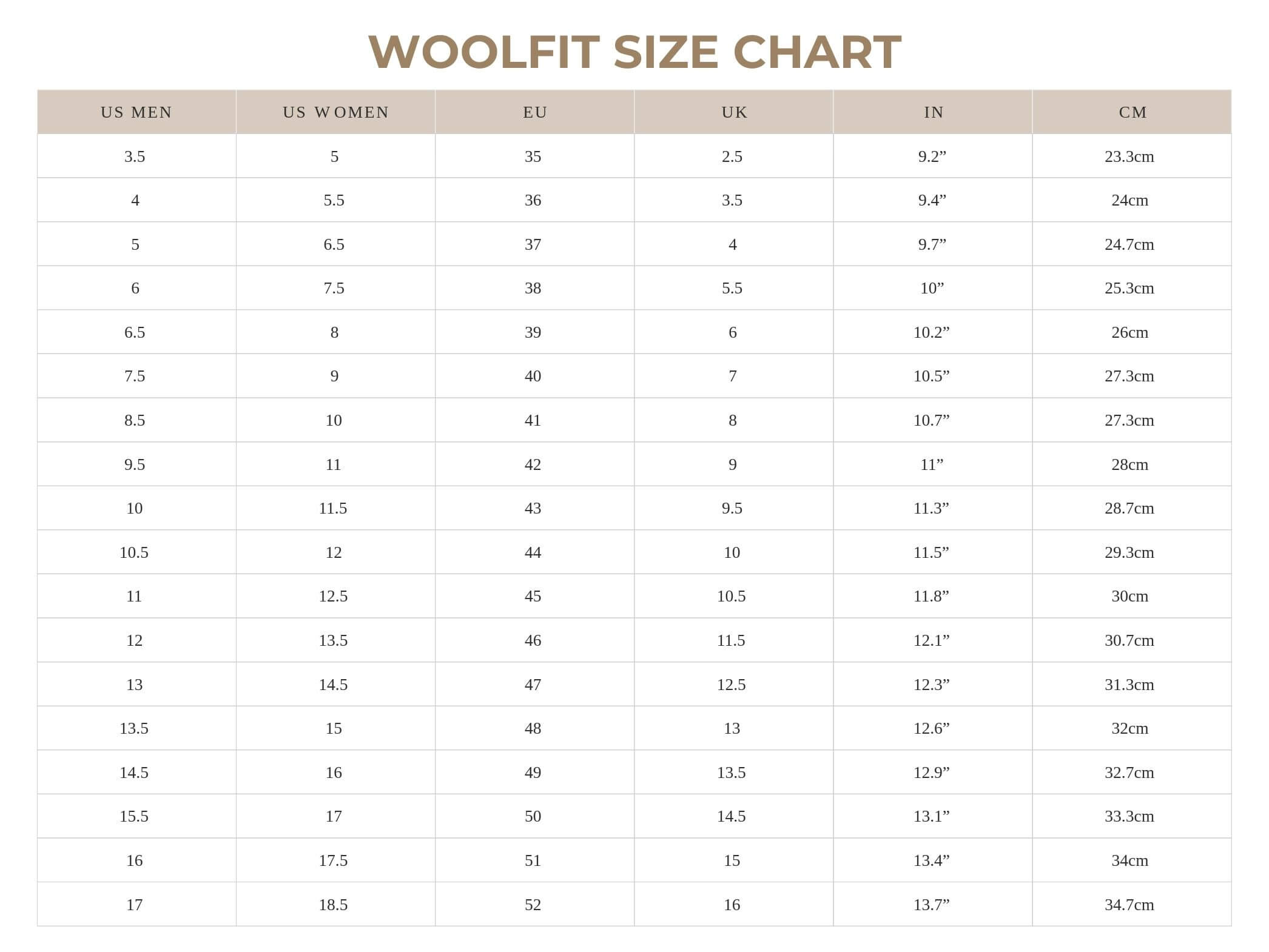 Footprint Leather Sole
Barefoot Slippers with Footbed
100% wool felt: warm, yet breathable
Built-in felt footbed with soft paddening
Leather outsole: light, sturdy & flexible
Arch support: Moderate support
This is why you'll LOVE them too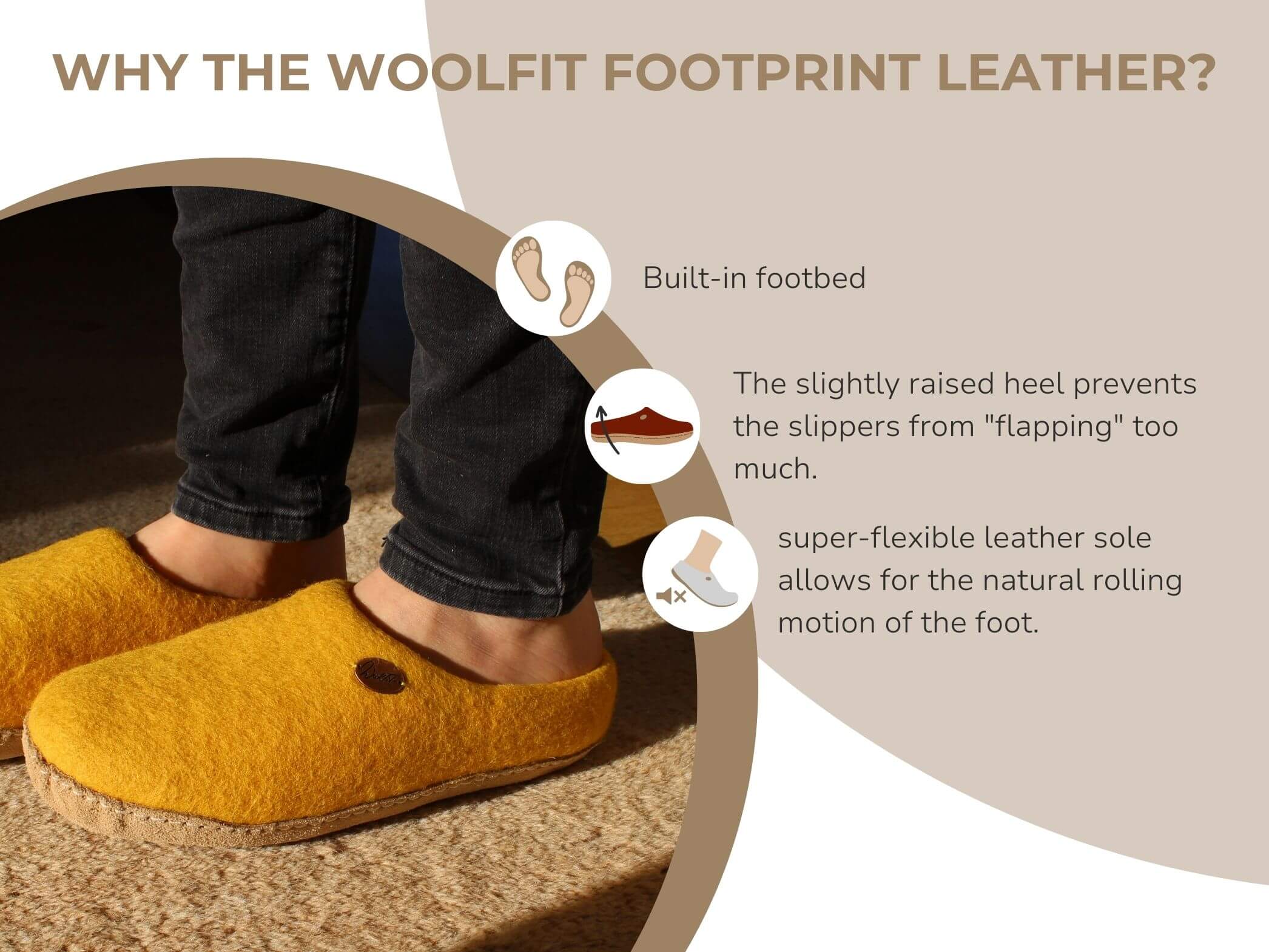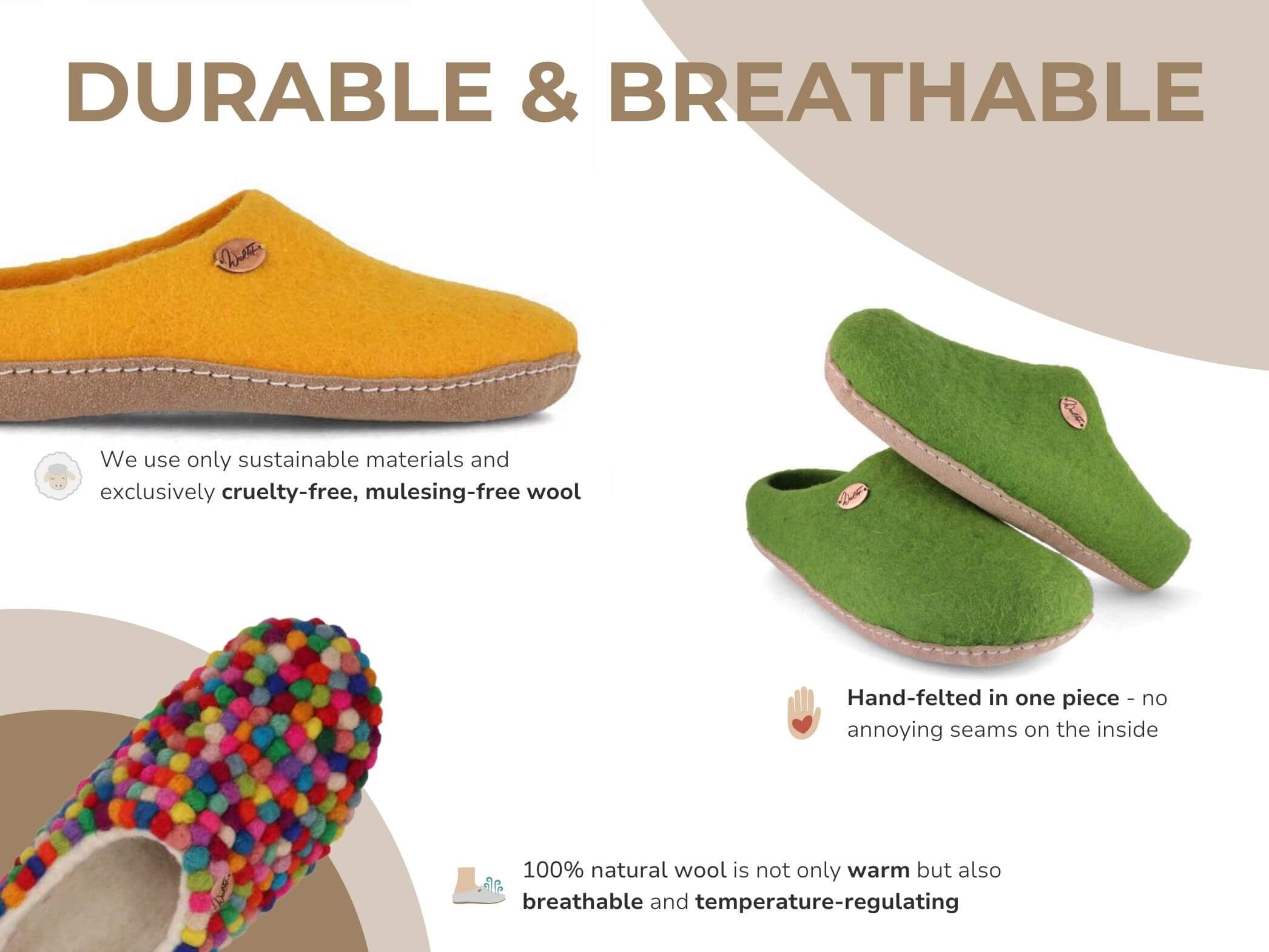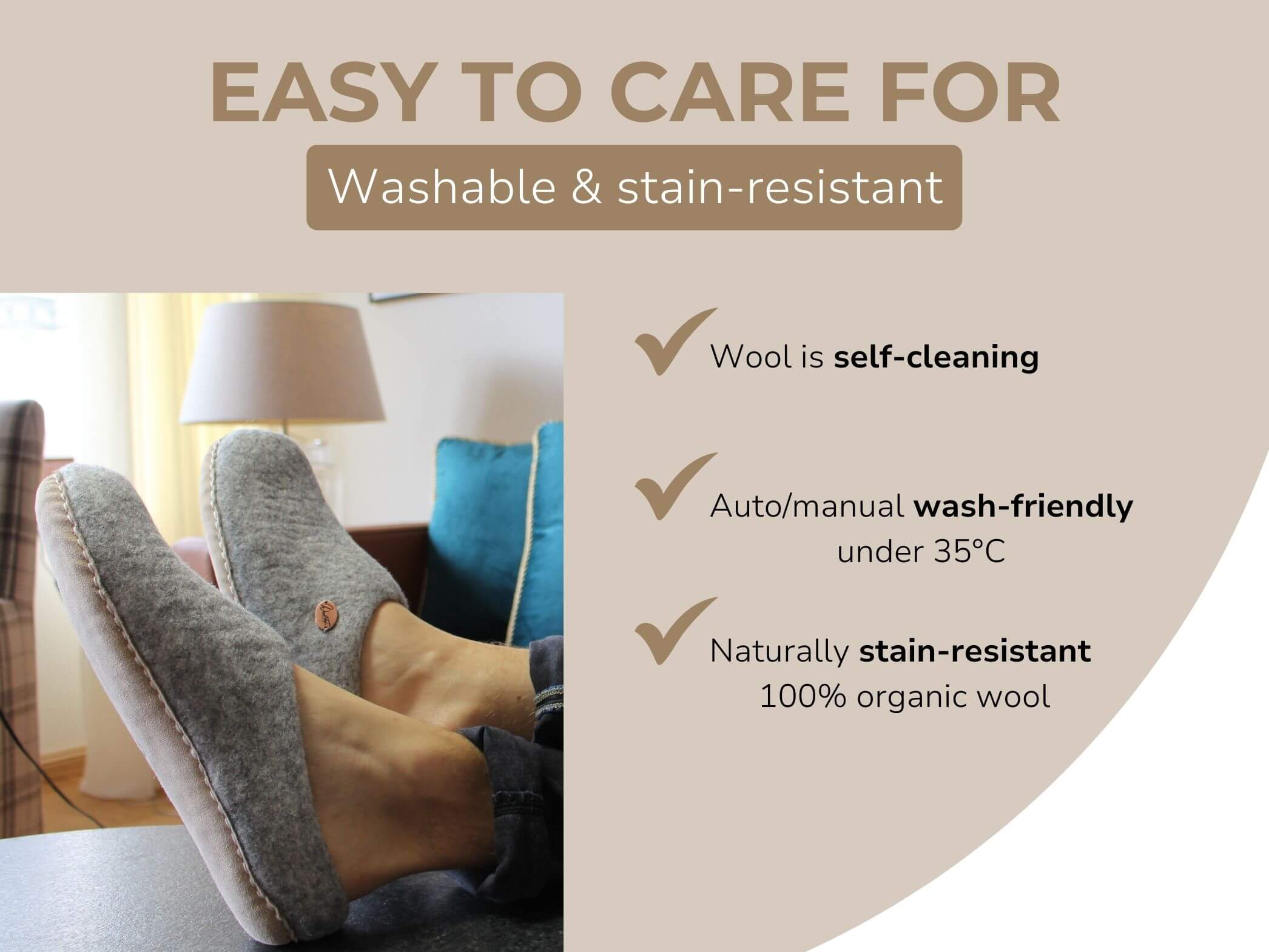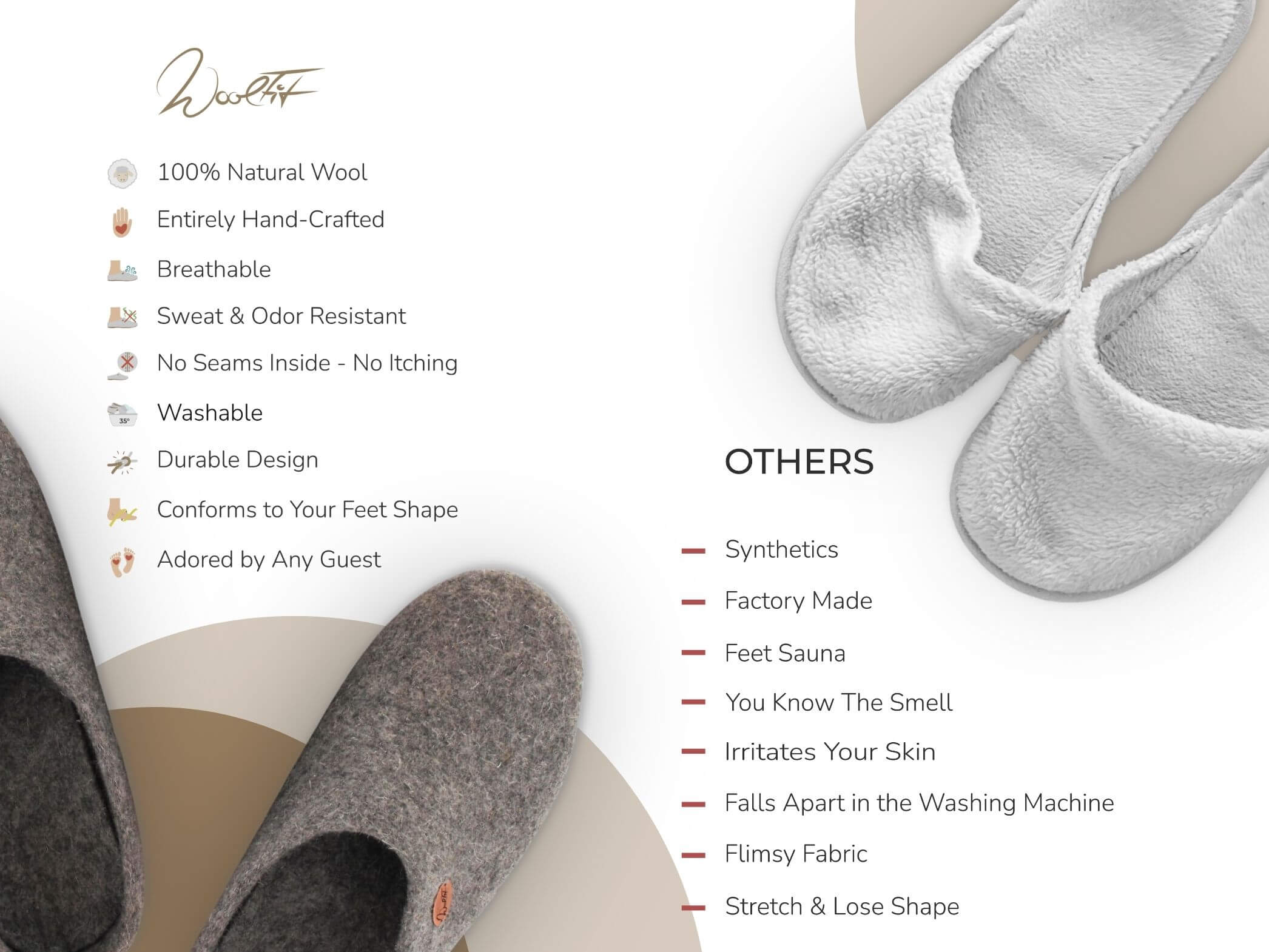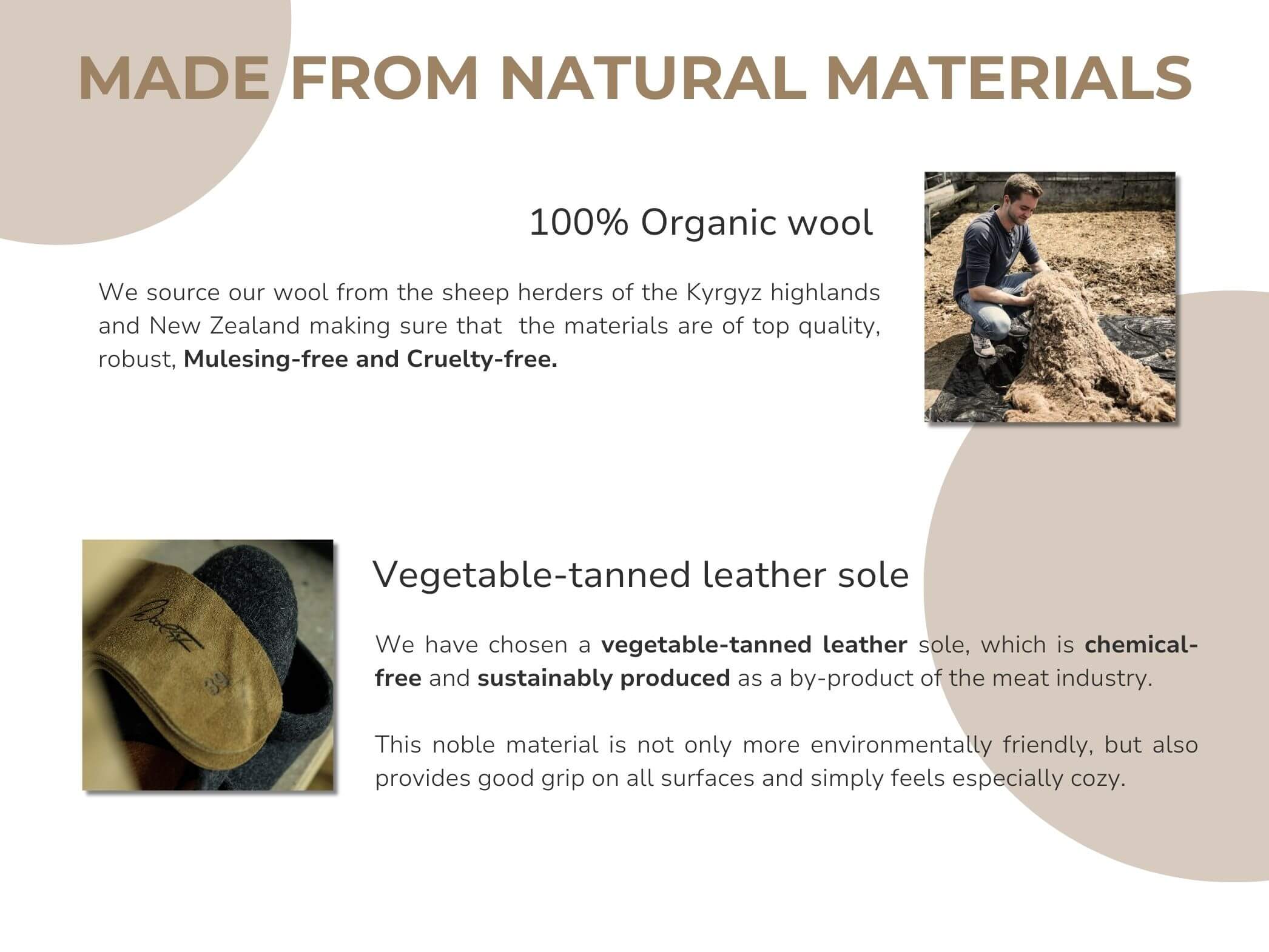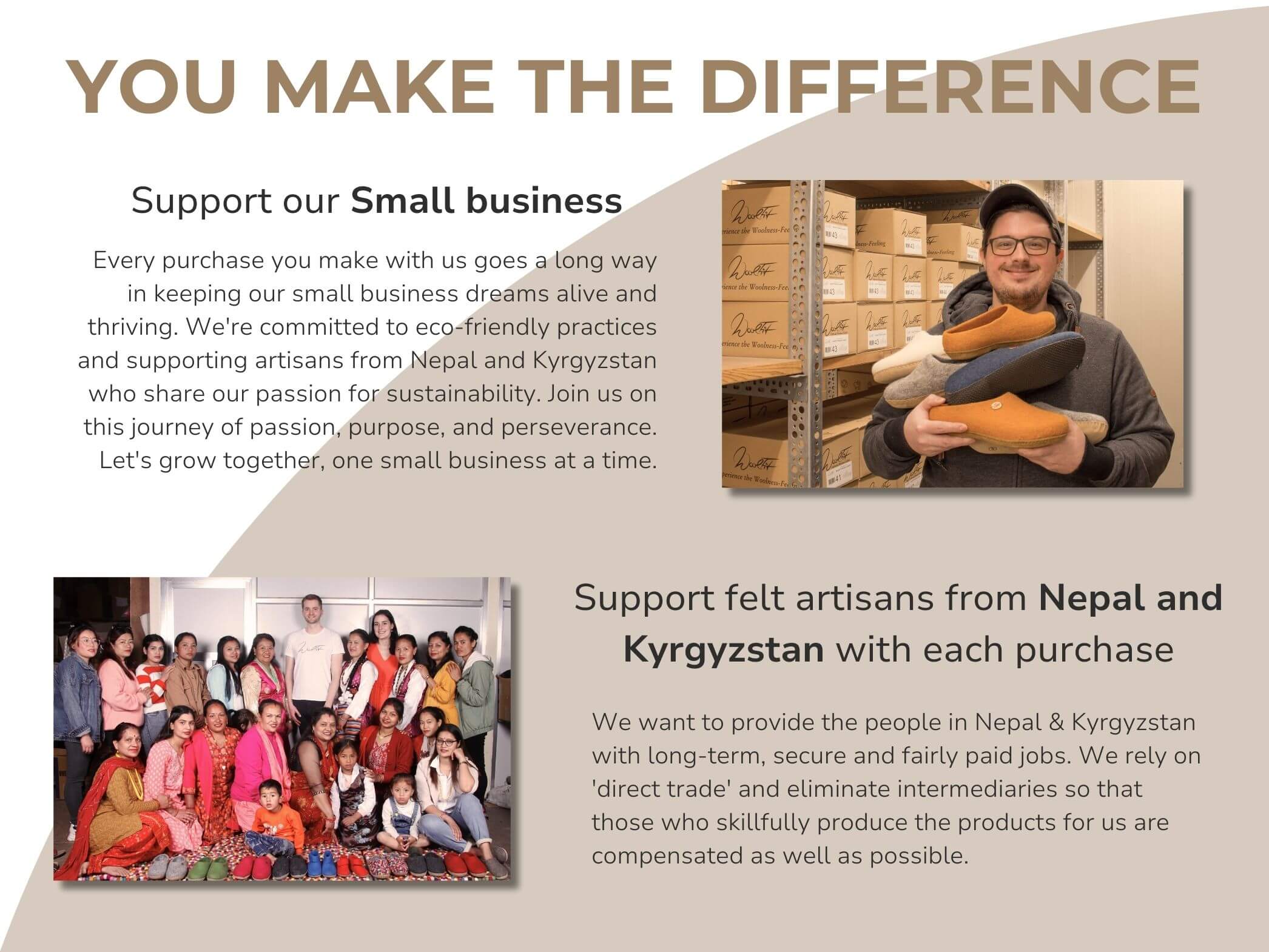 The World's First Hand-Felted Barefoot Slipper with Footprint Footbed
The WoolFit® Footprint is a hand-felted slipper made of 100% natural, mulesing-free wool that provides a feeling of walking barefoot - soft and warm!
But what makes the Footprint a true barefoot slipper?
This word can be understood in two ways because the Footprint is ideal for both barefoot wear and walking. Here's why:
For Barefoot Wearers:
The extra skin-friendly wool felt is made from the particularly soft undercoat of the sheep.
It's highly breathable due to the truly 100% natural wool and the resulting tiny air chambers in the felt, which enable air and moisture exchange.
It's antibacterial and self-cleaning - sheep know what's good for them ;-)
For Barefoot Walkers:
The super-flexible leather sole allows for the natural rolling motion of the foot.
The soft, flexible felt bends with it.
The foot-shaped form offers extra toe freedom.
The slightly raised heel prevents the slippers from "flapping" too much.
The unique feature of the Footprint is its footbed. This is sewn under the actual shoe (which is why we call it a "shoe bed") and is slightly anatomically pre-formed. This means that there is enough "kneading material" in the right places, and the shoe will adapt to your individual foot shape after a short wearing time.
The feeling when wearing them is super soft and quiet while providing indirect support to your foot through the shoe bed, without imposing a footbed, but adapting individually to your foot.
And the best part: These felt slippers are made entirely of natural, sustainable materials and are biodegradable. We produce and ship them completely plastic-free.
With your purchase, you are not only supporting our young start-up, but above all the felt makers in Nepal, who produce these beautiful felt slippers for us in elaborate craftsmanship by hand.
The production is a social project that enables women from educationally disadvantaged backgrounds to earn a living independently of their men and to provide education for their children.
We work very closely with the project via "direct trade" and forego the middleman so that those who produce the products for us can benefit directly.
Please note that the Footprints are completely made by hand using the traditional wet felting technique. Therefore, no shoe is the same and they don't look perfectly smooth and flawless like they would from a Chinese factory.
We believe that, just like us humans, it's precisely this uniqueness and imperfection that makes the hand-felted slippers so appealing.