Global eCom Solutions Inc.
My American Dream
We are a small Delaware and California based corporation, officially licensed to import, sell and distribute WoolFit slippers and slipper boots (we think the best slippers in the world) in the USA and Canada. Our mission: To make both people and feet happy.
Read on to learn more about us.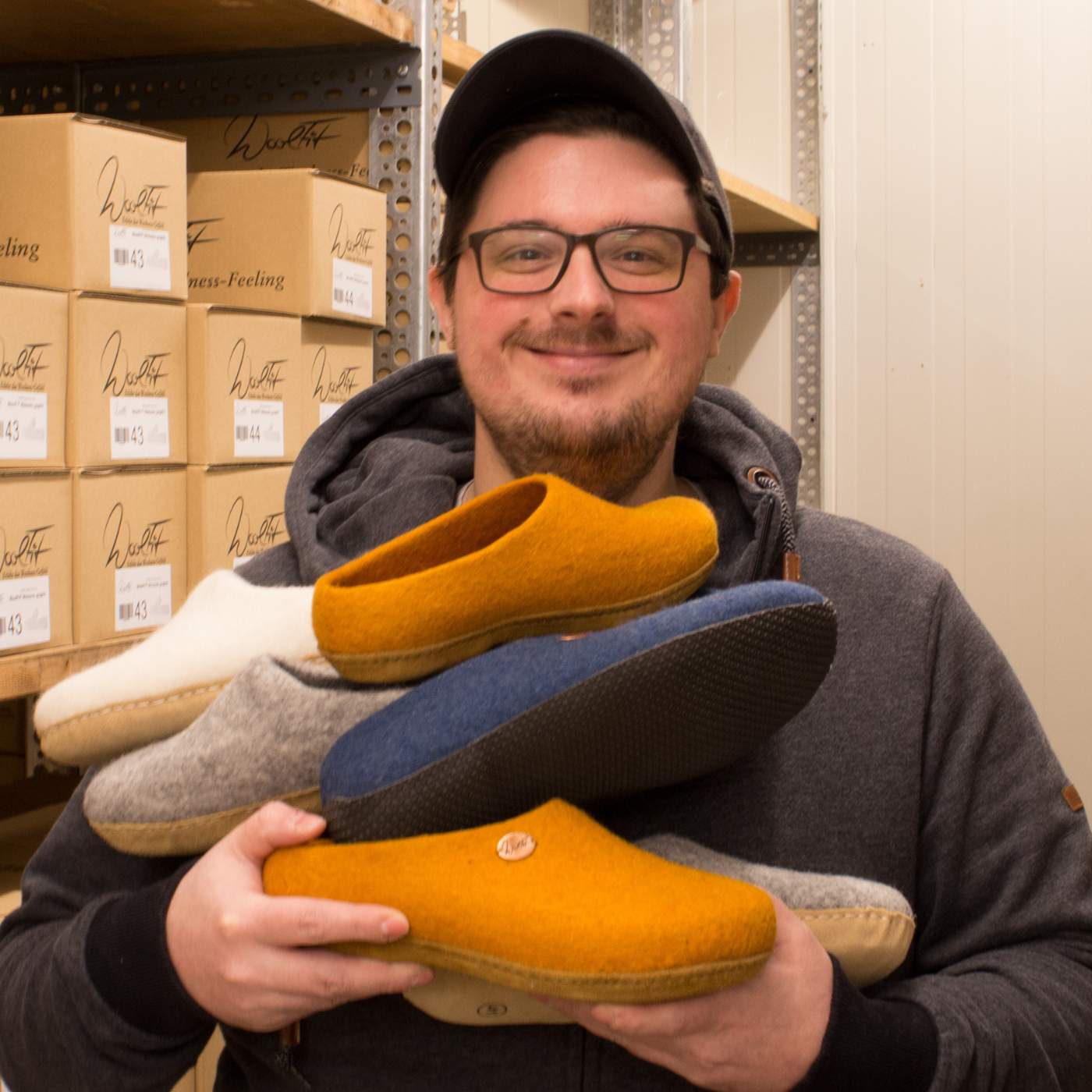 Sven
Mr. Global eCom Solutions Inc.
Hi, my name is Sven Veddeler and I am director and owner of Global eCom Solutions Inc. Why Global eCom Solutions? Because I believe in global trade and in solutions, not problems. Prior to embarking on my US adventure, I was (and still am) a founding member of WoolFit - both a company and idea I've fallen in love with years ago. A spirit I intend to bring to our customers in the US.

My taste for wool slippers was sparked by the Highland felt slippers; a model of which I now own at least 4 pairs. A major of north american studies, I have always dreamt of taking the most comfortable slippers in the world to lovers of quality and comfortable wool slippers to US and Canada.
With WoolFit-Slippers.com, that dream has come true.
From a father-son vacation
to house slippers that aim to bring a positive impact
It all started when Benny's father traveled to Nepal with his own father 45 years ago. The beautiful landscape, the warmth of the people, and the clearest starry sky he had ever seen convinced him to take Benny there in 2017. Since then, much has changed. The small town of Kathmandu has become a metropolis of millions, and the stars, like ours, hide behind the city's lights. But what remains is the warmth that the Nepalese people show to everyone.
In 2015, Kathmandu was hit by a severe earthquake that completely destroyed large parts of the city, including ancient temple complexes. The terrible aftermath of the earthquake was still visible everywhere during my first visit in 2017. Therefore, the family had a strong desire to help this country somehow.
But what can two simple slipper sellers do?
The idea for WoolFit came when Benny and his father visited a small market where colorful and artful felt shoes were offered in various shapes and sizes. They looked funny, but the fit and foot comfort left much to be desired. However, the loving craftsmanship and the uniqueness of the product convinced them that they could develop a great product with the Nepalese that even western feet would love.
Together with a small workshop near the temple city of Bhaktapur, they developed, tested and improved product samples for over 2 years. For the perfect fit, they commissioned the German traditional company Fagus, which supplied the brand with specially developed shoe lasts.
After numerous setbacks and intercultural communication difficulties, they were able to successfully sell a small starting series in 2018 and collected largely positive customer feedback. This year, they further optimized WoolFit slippers and equipped them with innovative footbed ideas, and the brand is now ready for the big step into the worldwide market.
We would be excited if you joined us on this journey and give our slippers a try for yourself.
Each pair is associated with a satisfaction guarantee because the satisfaction of our customers is our top priority.
In addition, we discovered another production that makes felt slippers using traditional techniques. The only slipper production in Kyrgyzstan run entirely by women - that immediately piqued our interest. And it was worth it: in a short time, we developed great slippers with the Kyrgyzstanis with visual highlights and unique comfort.
Enjoy our products! With each purchase, you support the people in Nepal and Kyrgyzstan and give us the opportunity to produce more and advance charitable projects in both developing countries. Thank you in advance!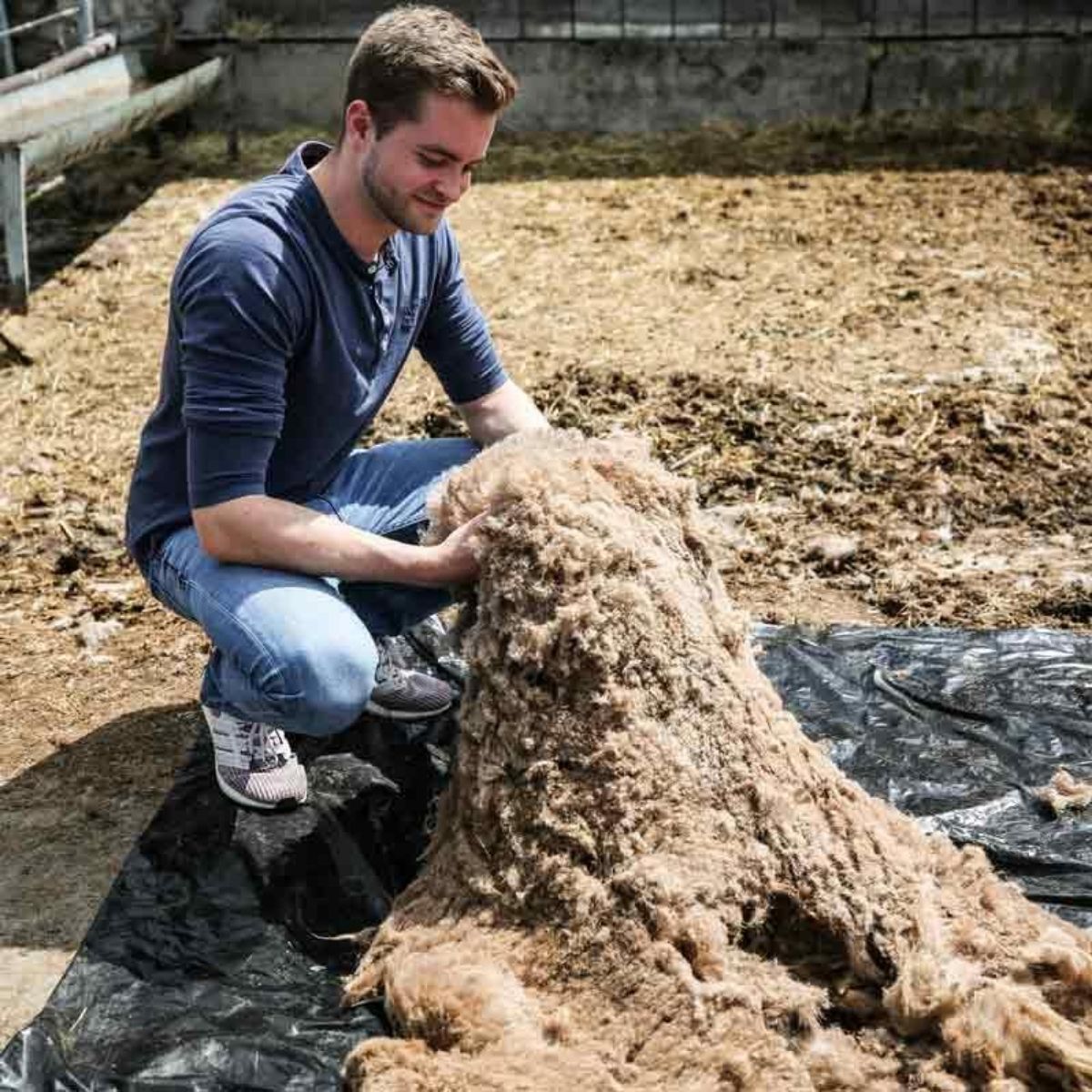 Benni, the Founder
Mr. WoolFit
The idea for WoolFit slippers originated from a family trip to Nepal in 2017.
Driven by my ambition to manufacture slippers that would bring joy to both peoples heart and feet, as well as improve the situation of our partners in Nepal and Kyrgyztan, me and my team took close to two years to develop the brand and the first pairs that would be shipped out to customers in 2019.

Where my love for wool slippers comes from? I hail from a family, of wool slippers manufacturers, so it'd be fitting to say, that they run in my veins.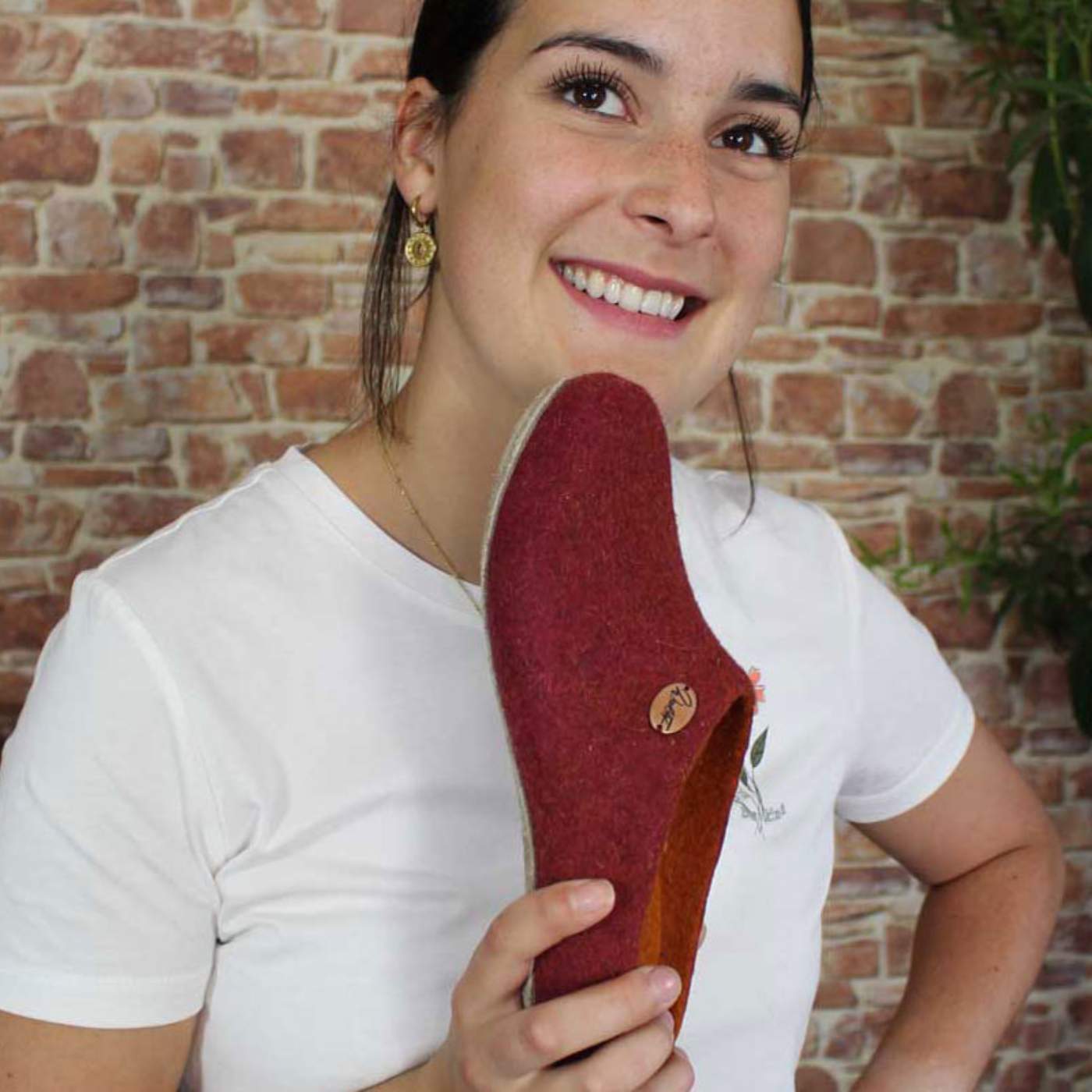 Lari
Mrs. WoolFit
I really never thought that I would be in the slipper business one day. But I'm happy to be part of the WoolFit team. I mainly take care of the creative part of the brand in the area of advertising & social media, but in really stressful times you can also find me packing shoes or selling slippers at our local Christmas market.

My personal WoolFit highlight: Visiting our production in Nepal & generally supporting a meaningful project.
Learn more about
What we do and why we do it
Because we care
We pay attention to fair treatment of humans, nature, and animals in the production of all our slippers. We use only sustainable materials and exclusively mulesing-free wool (For Nepal, we use wool from NZ and for Kyrgyzstan, regional wool from fat-tailed sheep that do not require mulesing). We want to provide the people in Nepal & Kyrgyzstan with a long-term secure and fairly paid jobs.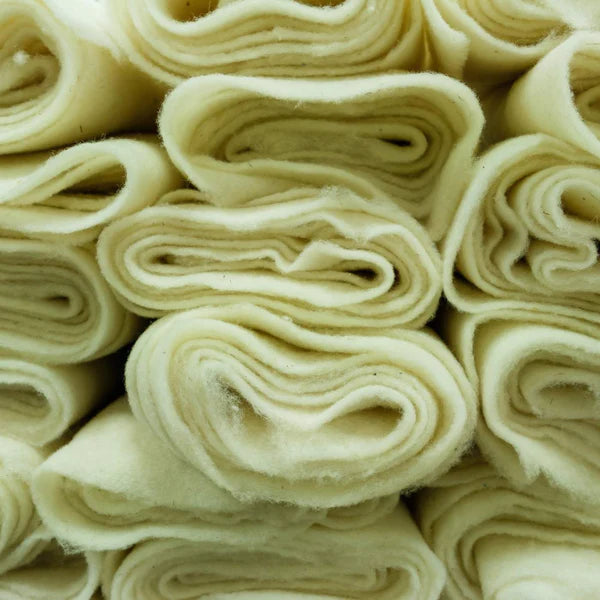 Sustainable Materials
For our WoolFit slippers and slipper boots, we only use natural materials: 100% natural wool, genuine leather, and natural rubber. The leather for our soles is a by-product of the local meat processing industry. Our shoe box is made of recycled cardboard and doubles as the shipping box. This way, we save a whole box per pair and delivery compared to other manufacturers. We ship plastic-free, of course.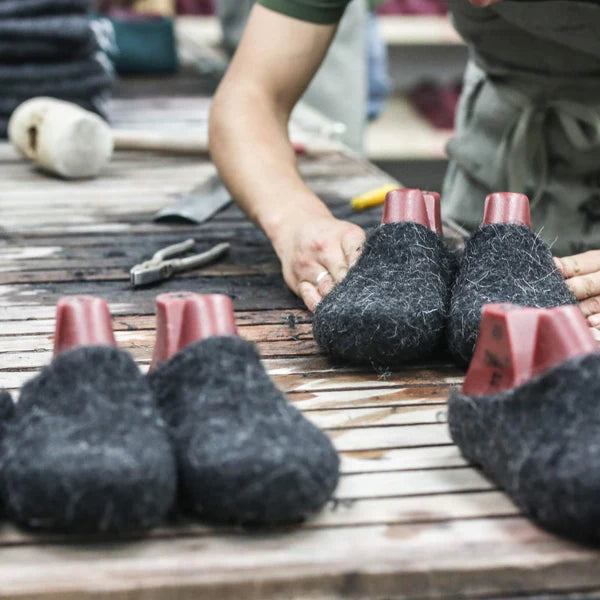 Artfully hand-felted
Each slipper is a unique piece that is crafted with love and care by hand. Felting has a long tradition in both countries. Felting artists from Nepal and Kyrgyzstan need 6 hours to felt and sew a pair of WoolFits by hand. We combine these traditional production techniques with innovative ideas to create unique foot comfort. You can read about how comfortable they are in our customer reviews.