RUNS TILL 05/22/2023
Are you looking for a gift? Let us help!
Showing appreciation for our loved ones should not be limited to a single day. However, it's always a great opportunity to go the extra mile in expressing our love. Is your loved one someone who often suffers from cold feet or experiences fatigue throughout the day? Do they appreciate comfortable footwear, even when at home? Look no further if you're searching for a unique and thoughtful gift that will truly delight them!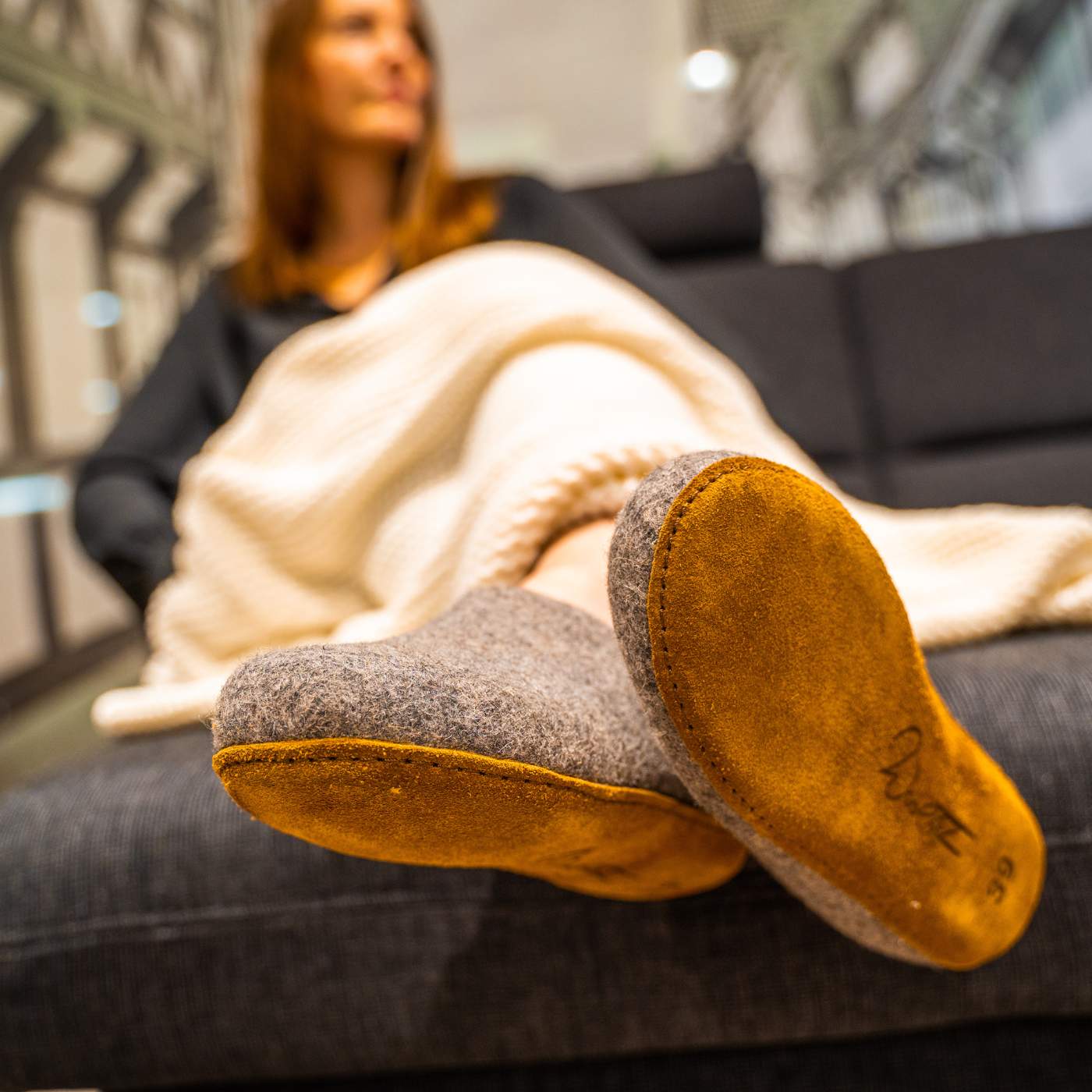 Classic Felt Slippers (Leather)
For those that love Comfort
Lounging on the couch or sofa after a long day? Know that it feels even more comfortable with a pair of wool slippers on. Our Classic felt slippers are the bread and butter of the slippers universe: easy to slip into, soft leather outsole, removable insole.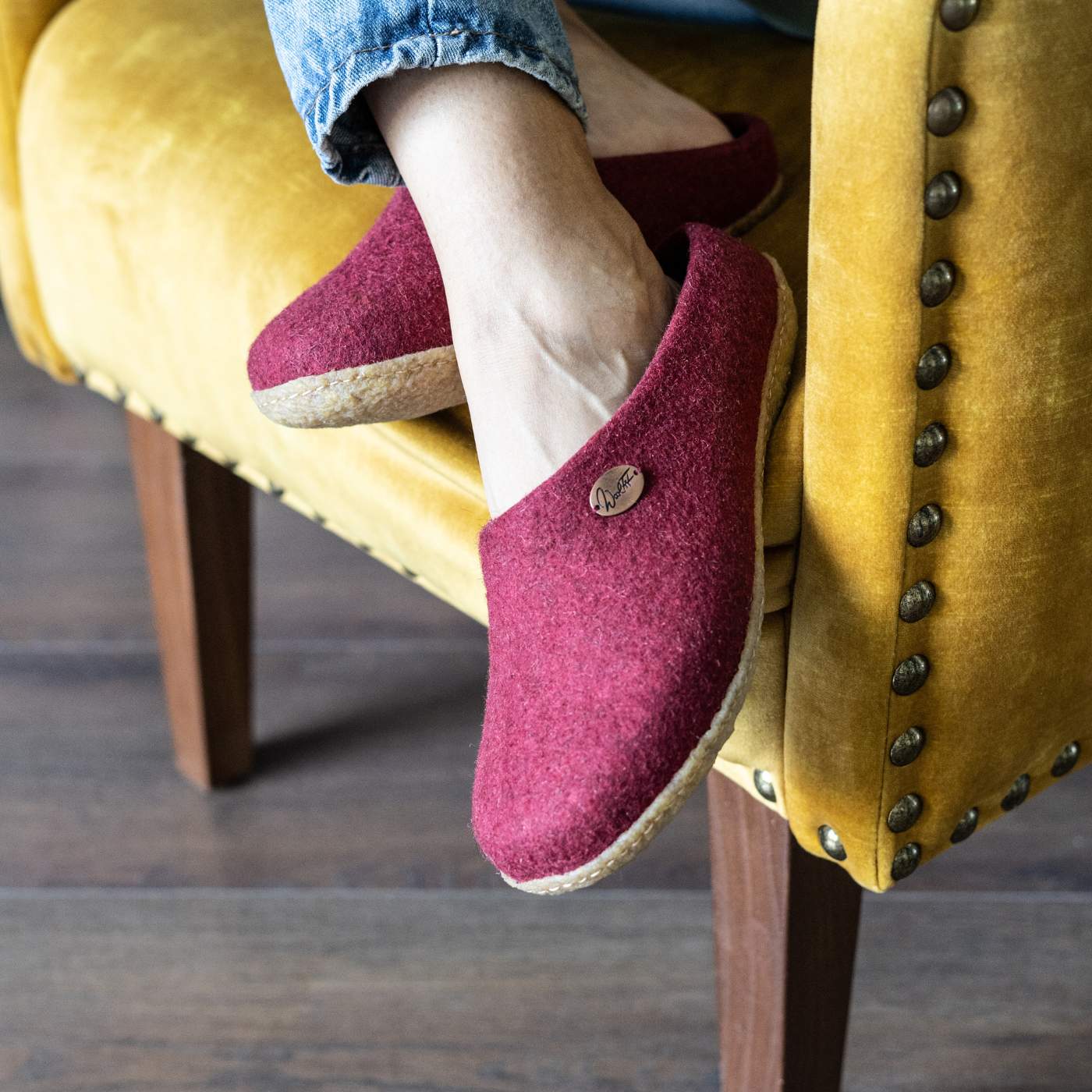 Classic Felt Slippers (Rubber)
...that love to dash outside
These slippers bring all the qualities of our Classic felt slippers and more. The natural rubber outsole allows your loved ones to take them outside for a quick dash. If they like their style, they'll even take you to the city.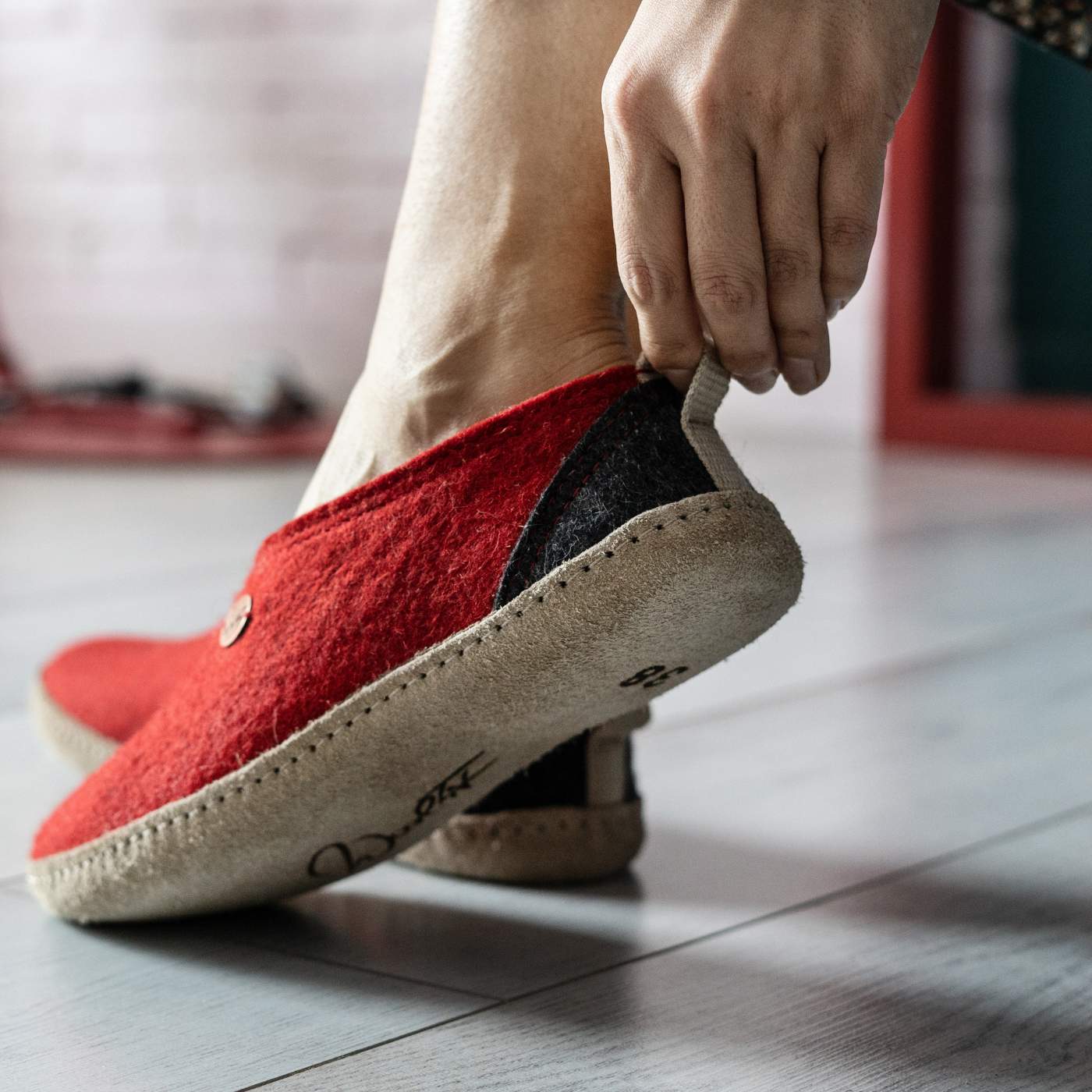 Highland Felt Slippers
...that love easy slip-ons
A feature that's important for a lot of customers is the ease of slipping them on. So we've made a style, that is still incredibly easy to get into, but one that adds a little more hold and firmness to the mix. If that sounds good, the Highland is the perfect slipper.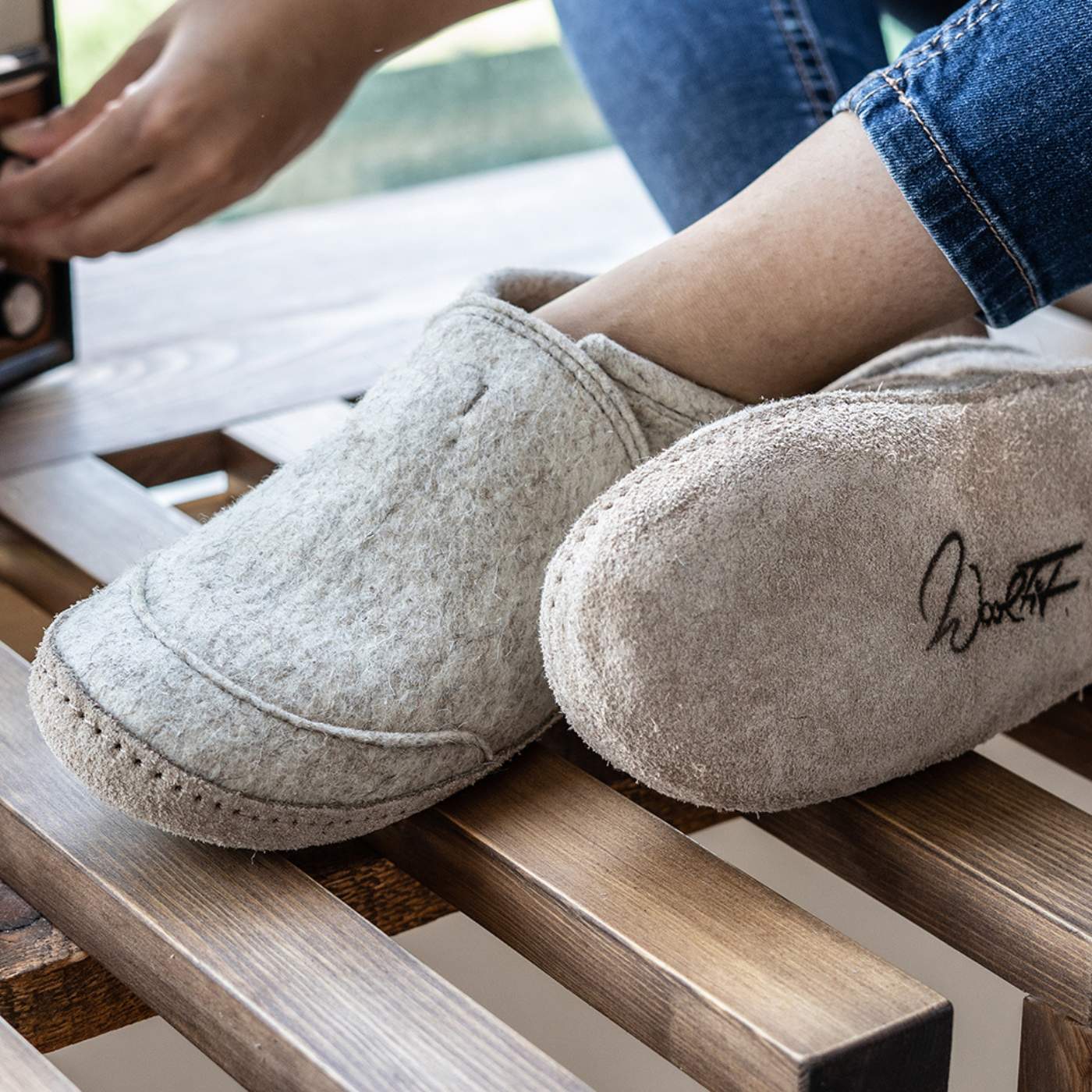 Taiga Slipper Boots (Leather)
...that love ankle-highs
The Taiga slippers by WoolFit are perfect for anyone looking for cozy and comfortable footwear. Made from high-quality wool, these slippers are incredibly soft and warm, providing a luxurious feel for your feet. One of the standout features of the Taiga slippers is their lightweight design, making them ideal for wearing around the house or on quick trips outside.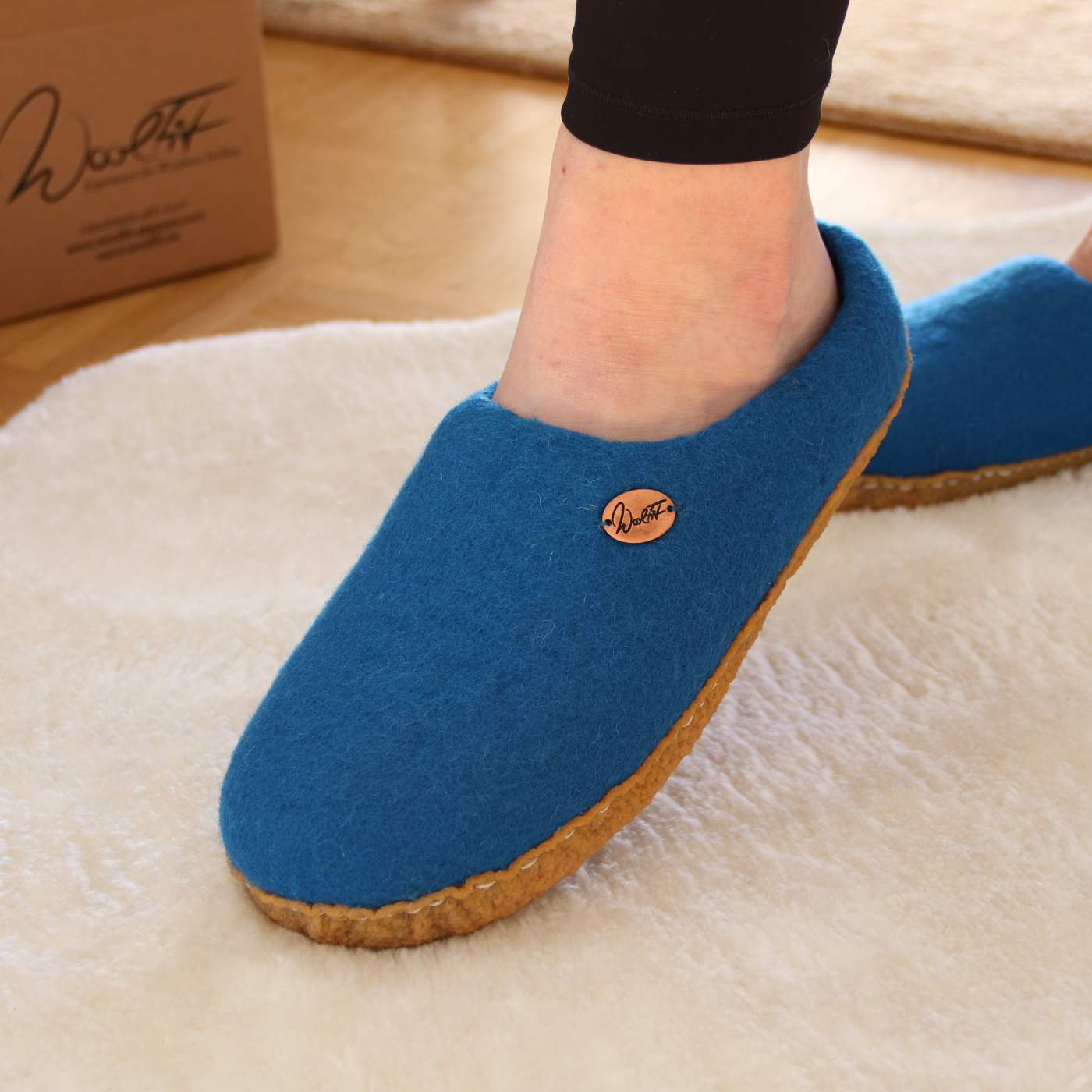 Barefoot Slippers Footprint (Rubber)
...that love softness
Footprint's barefoot slippers with rubber outsole offer minimalist footwear lovers a sustainable option. These slippers feature an eco-friendly design with a zero-drop sole that encourages natural movement. The rubber outsole ensures reliable grip and durability for indoor and outdoor wear. Choose from various colors and sizes to find the perfect pair for your lifestyle. Experience the comfort and freedom of barefoot walking with Footprint's slippers.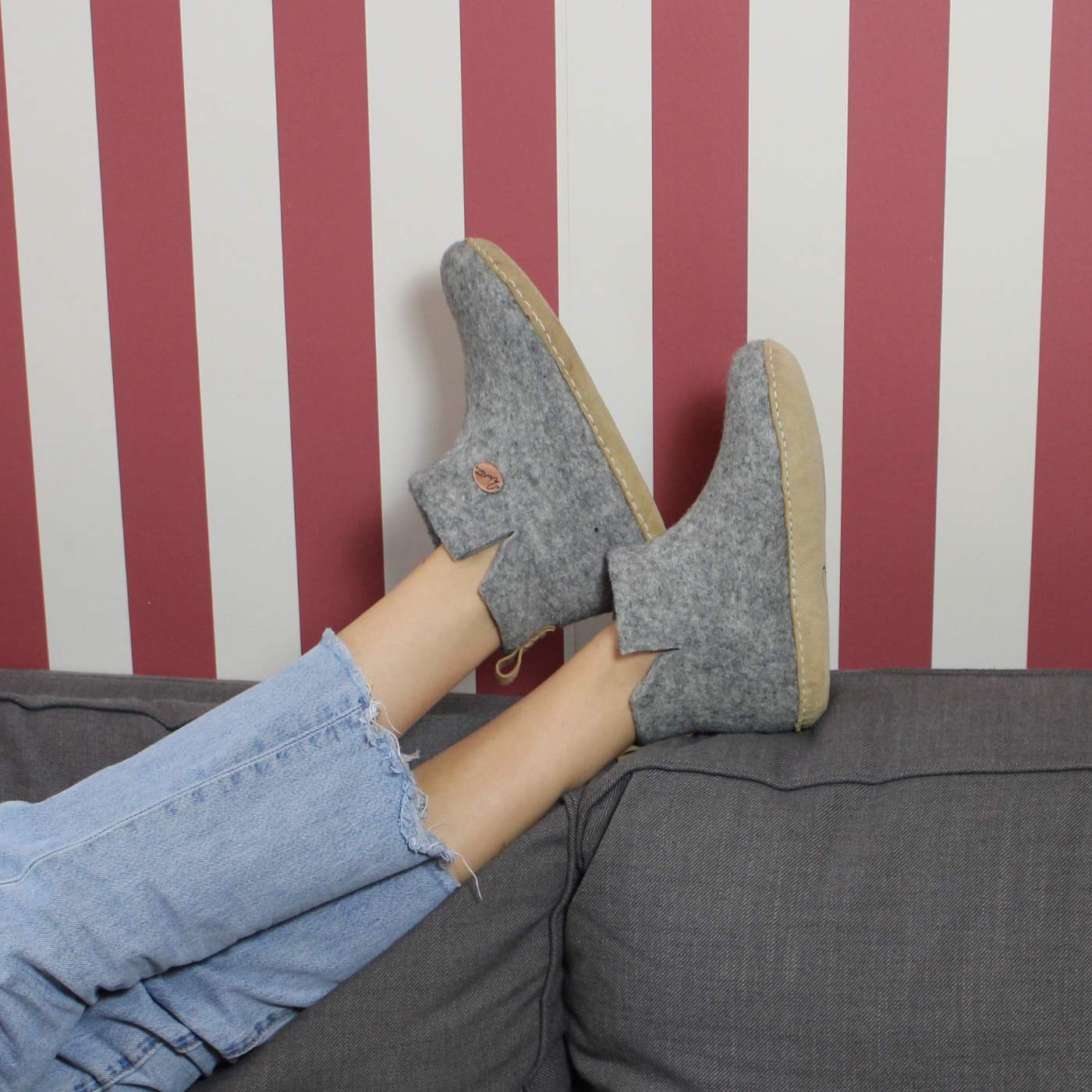 Yeti Felt Slipper Boots (Leather)
...that love warm feet
If you're looking for warm and cozy slipper boots, look no further than Yeti's felt slipper boots with leather sole. Made from high-quality materials, these boots provide the perfect balance of comfort and durability. The felt upper keeps your feet warm and snug, while the leather sole provides excellent traction and durability.