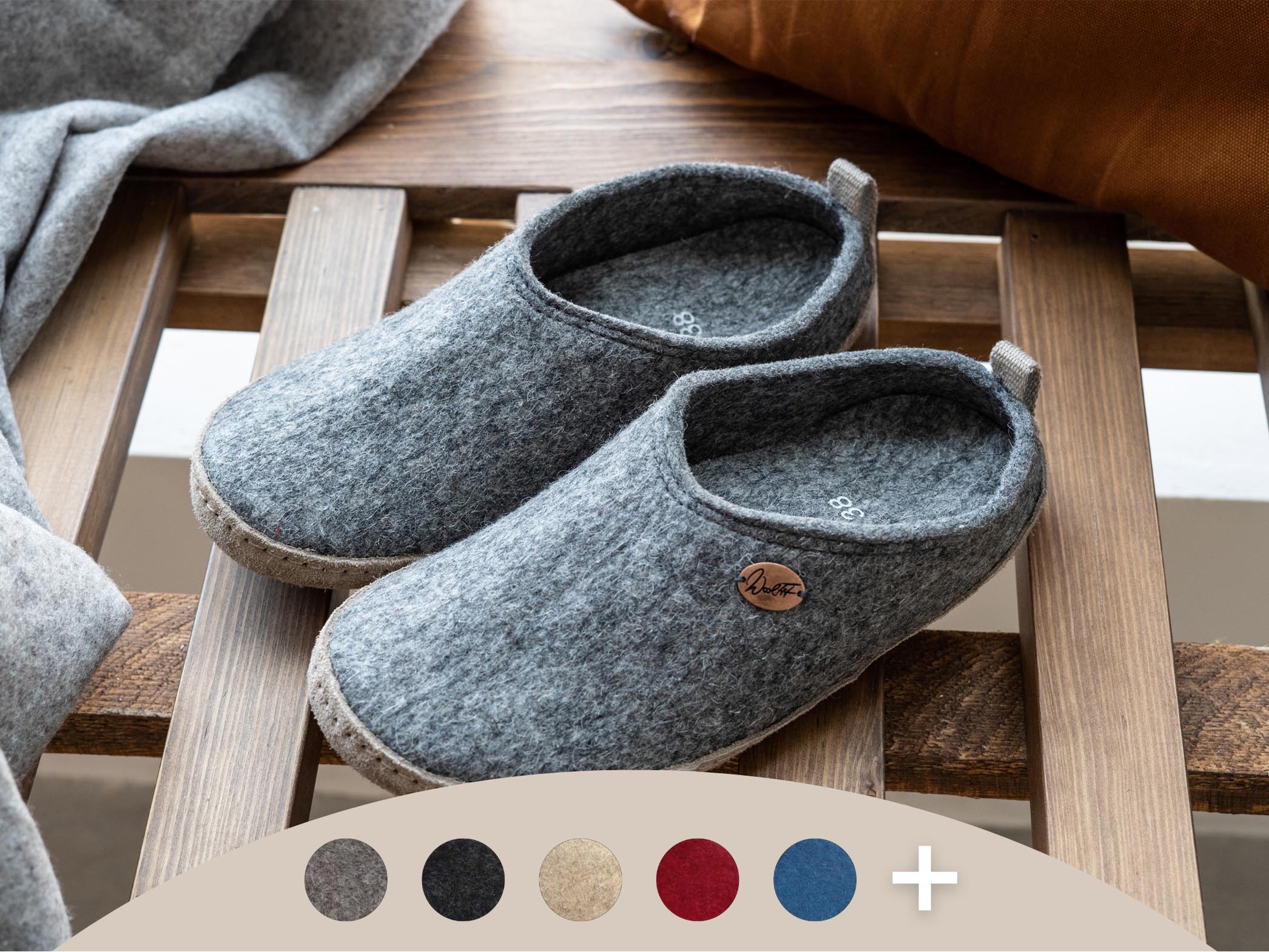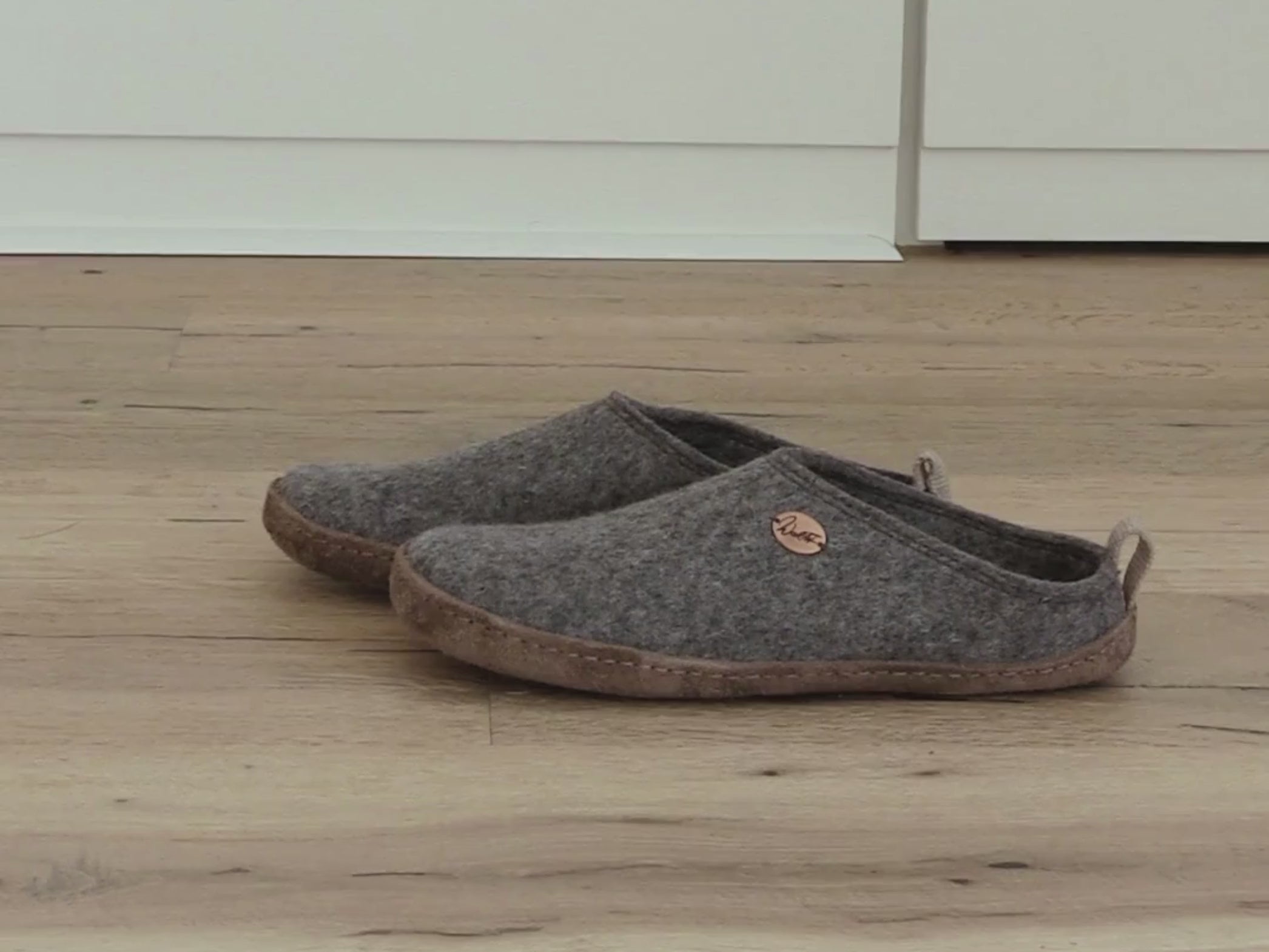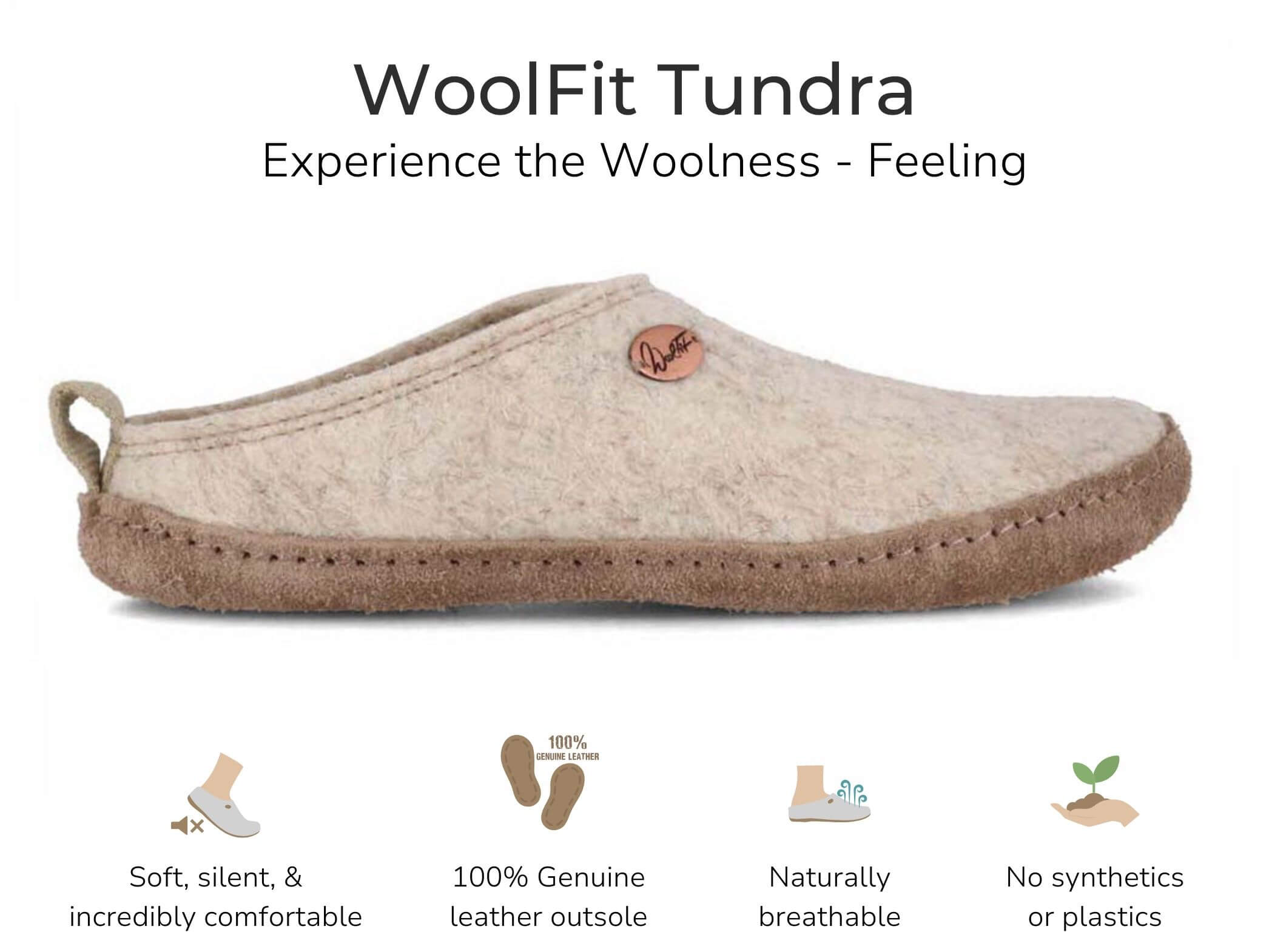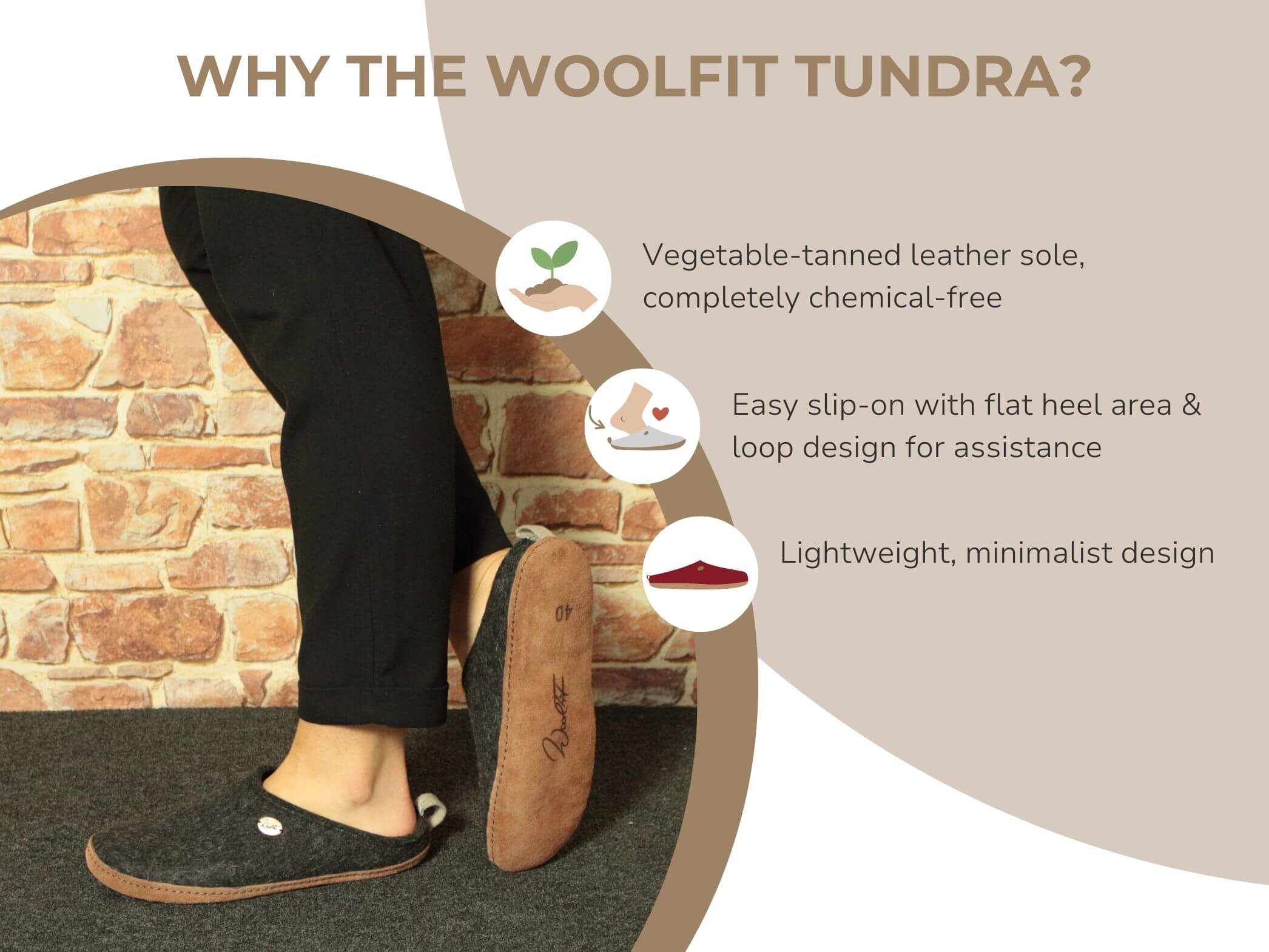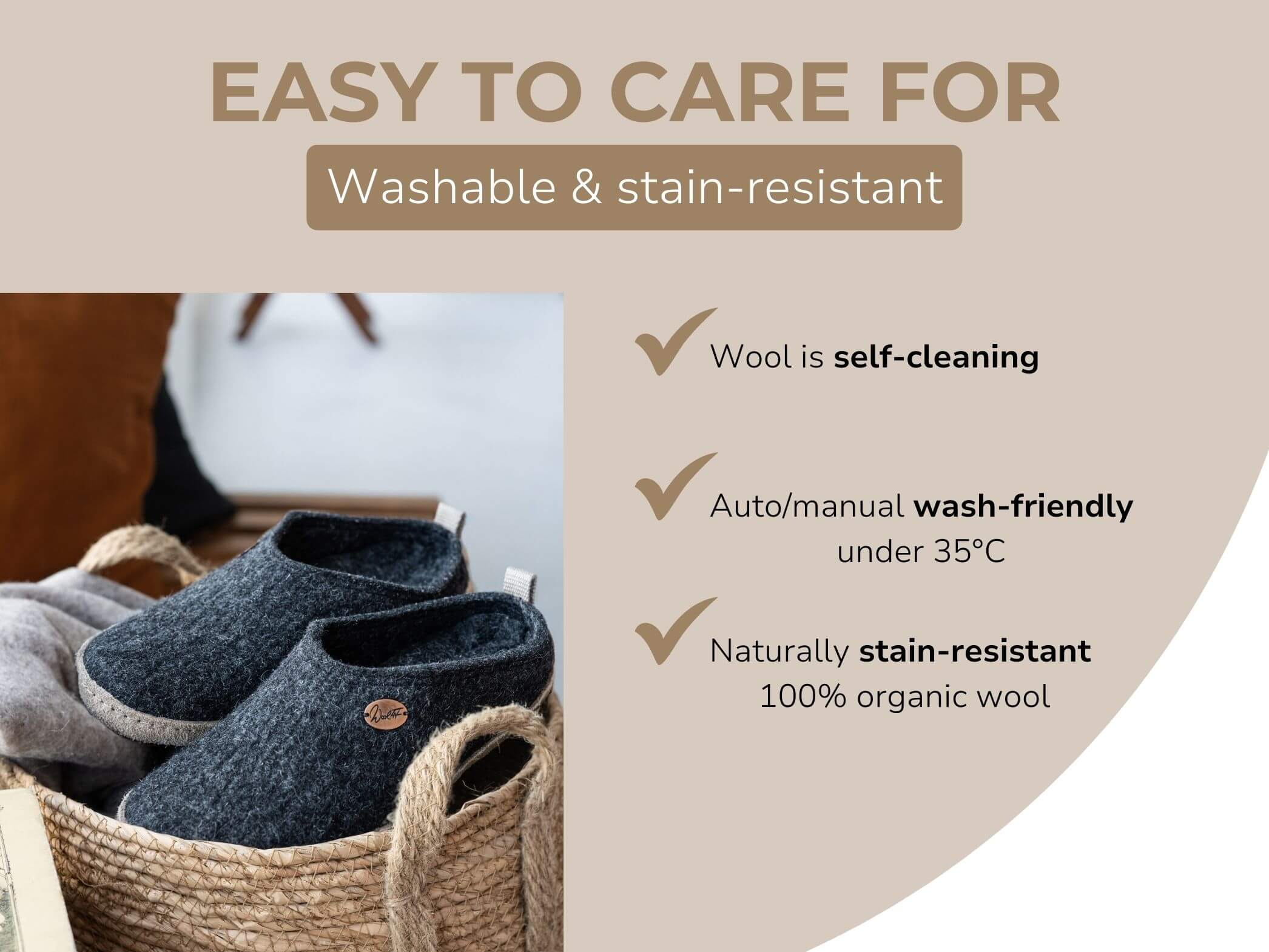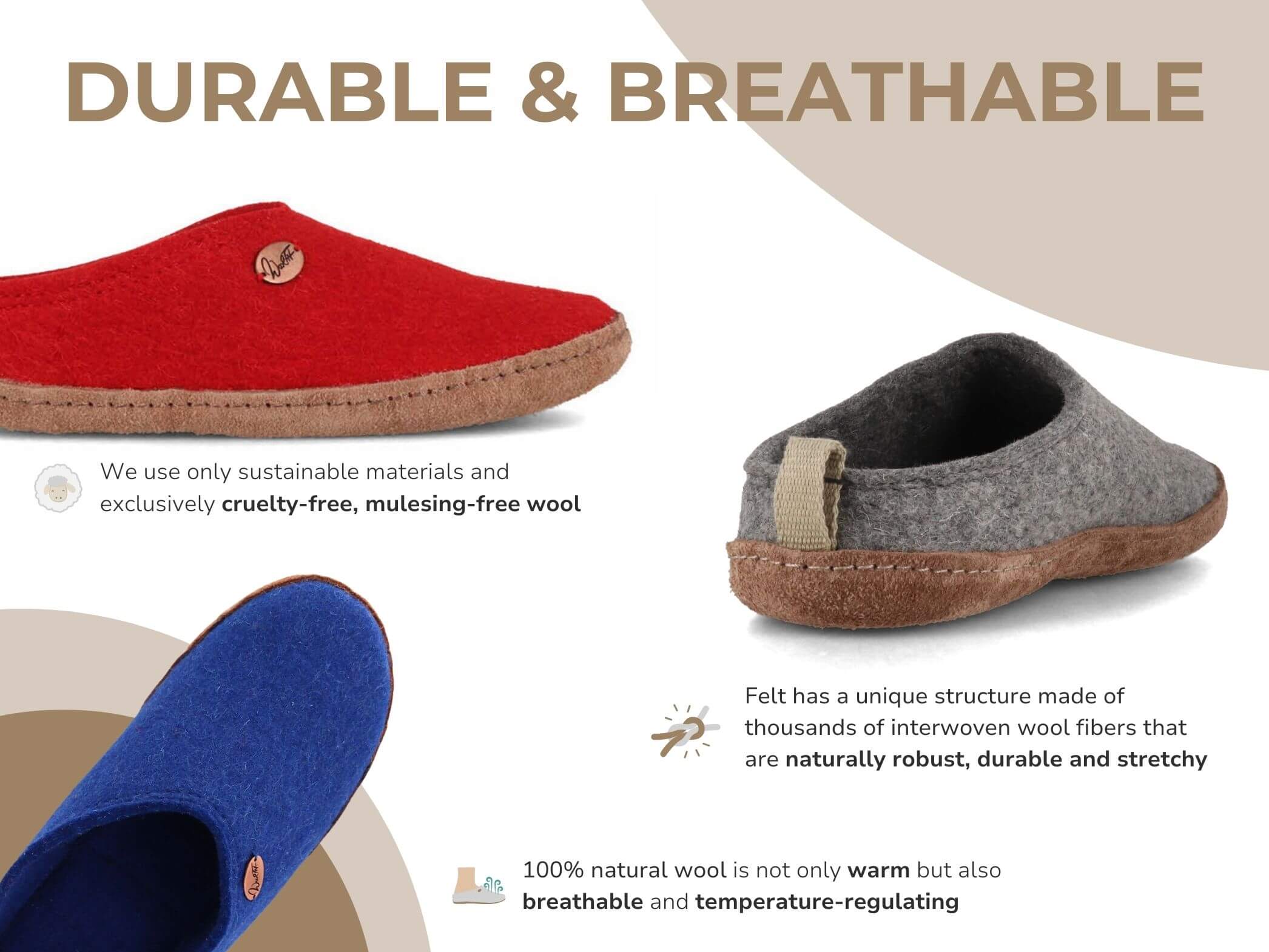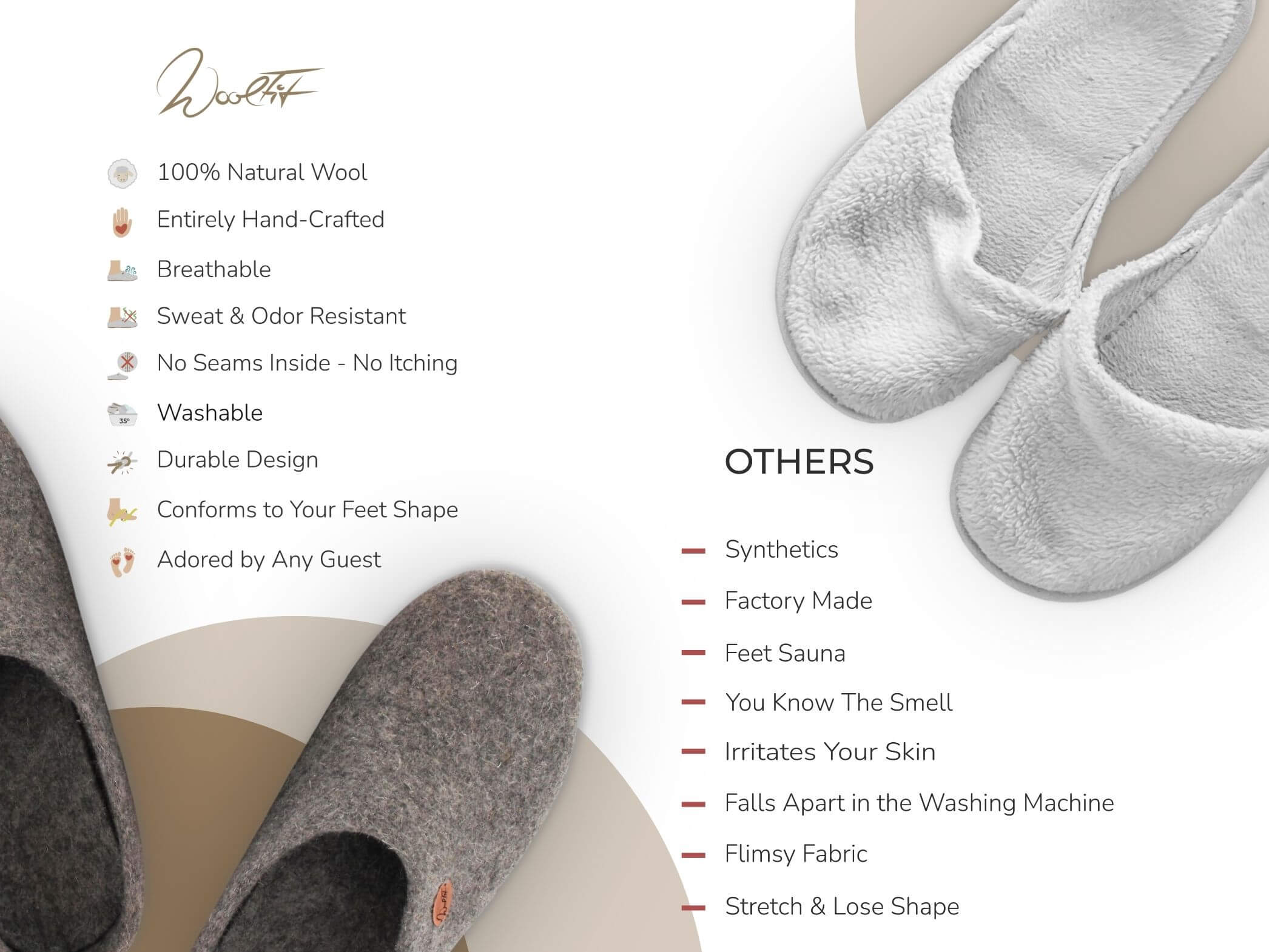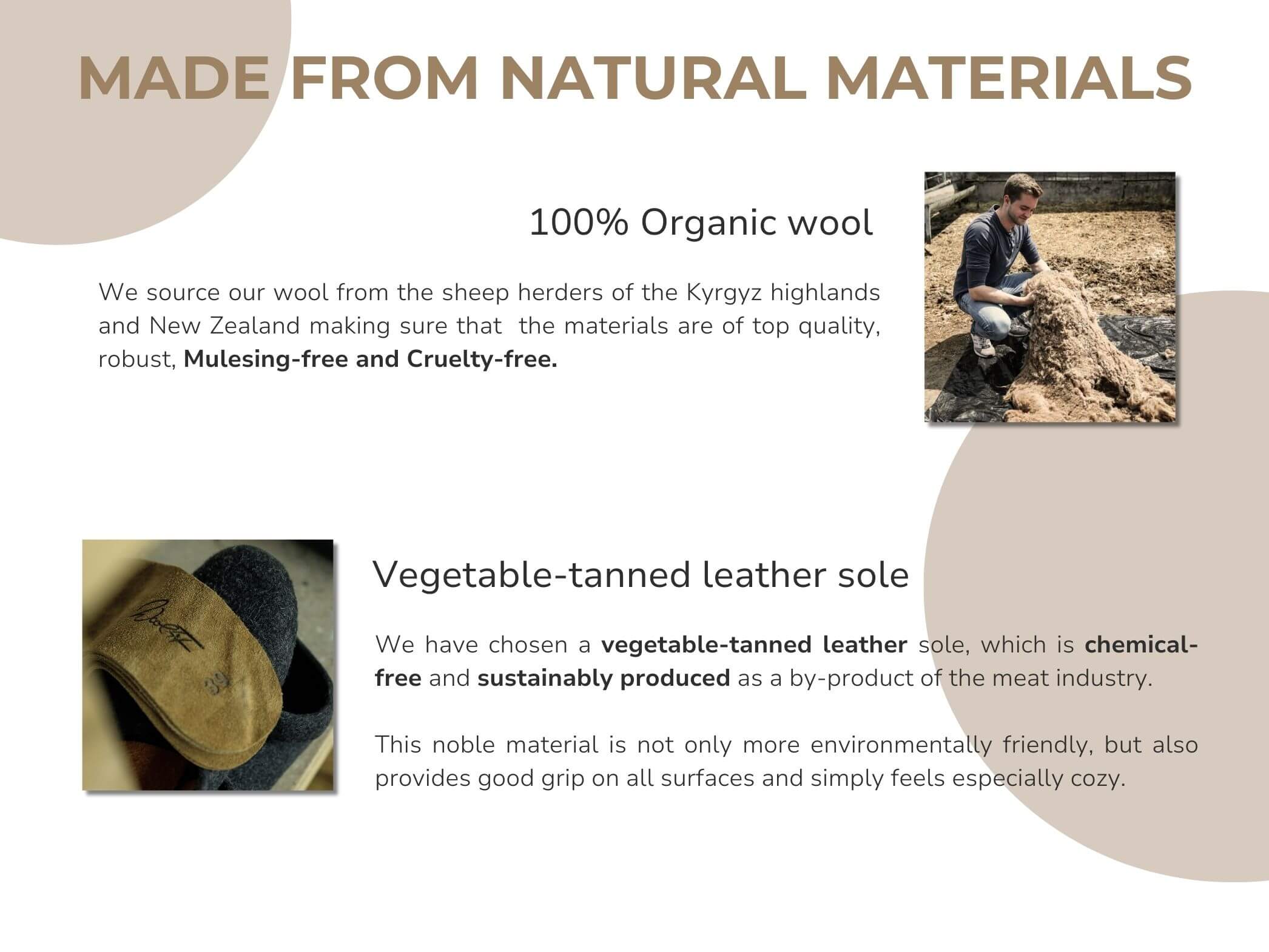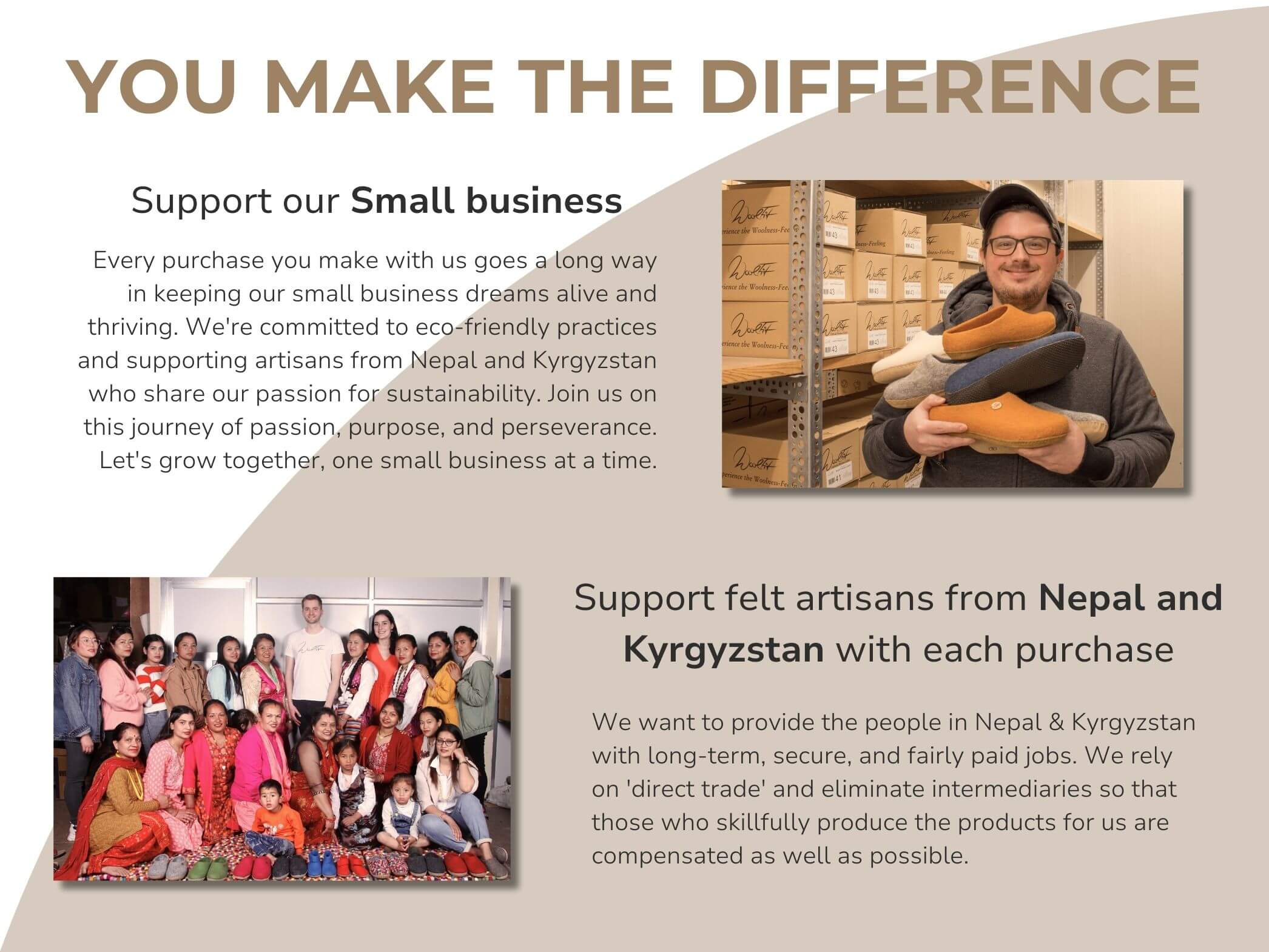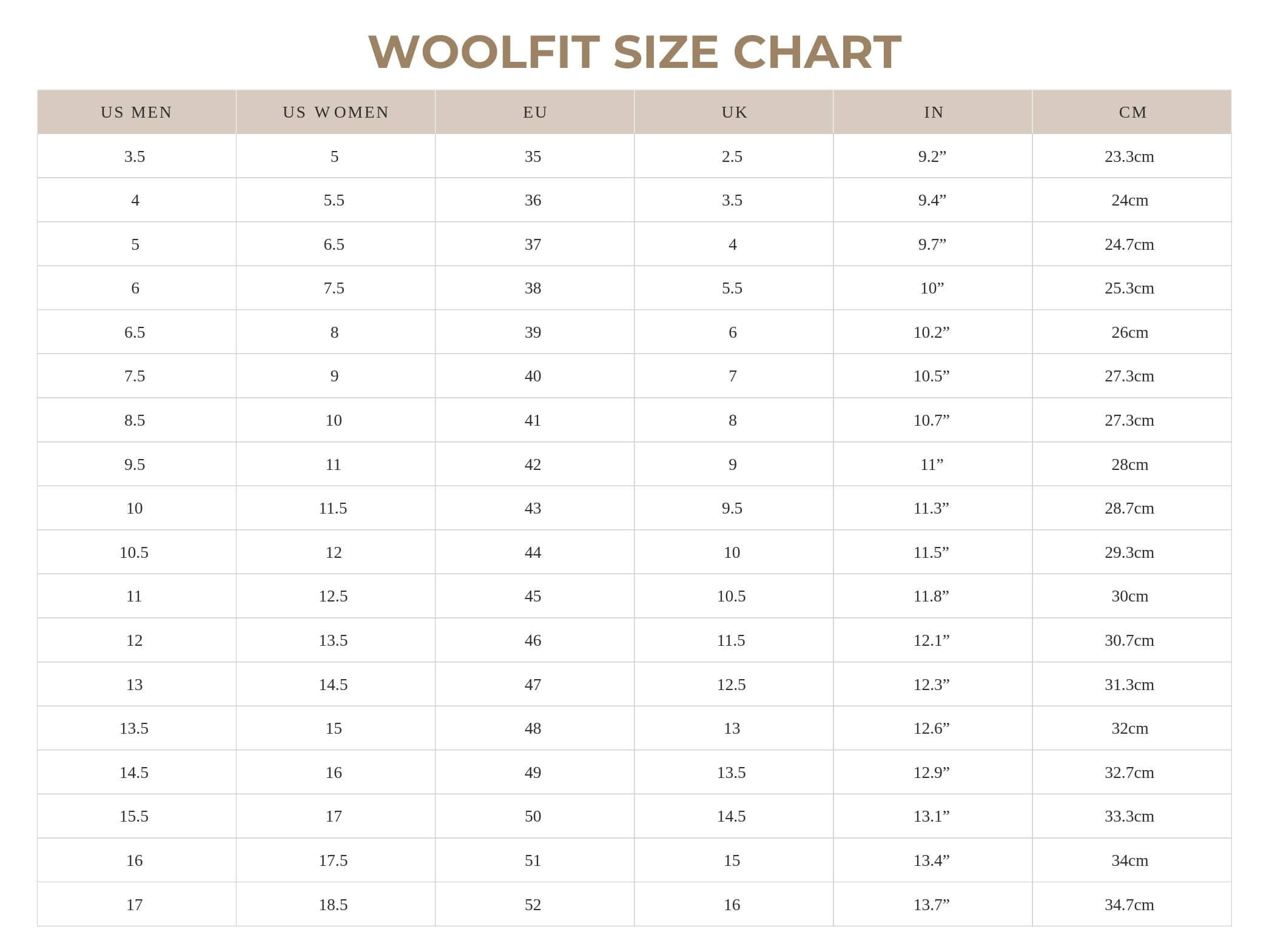 Tundra
Lightweight Slippers with Leather Sole
100% wool felt: warm, yet breathable
Leather outsole: light, sturdy & flexible
Lightweight & minimalistic design
Arch support: No arch support
This is why you'll LOVE them too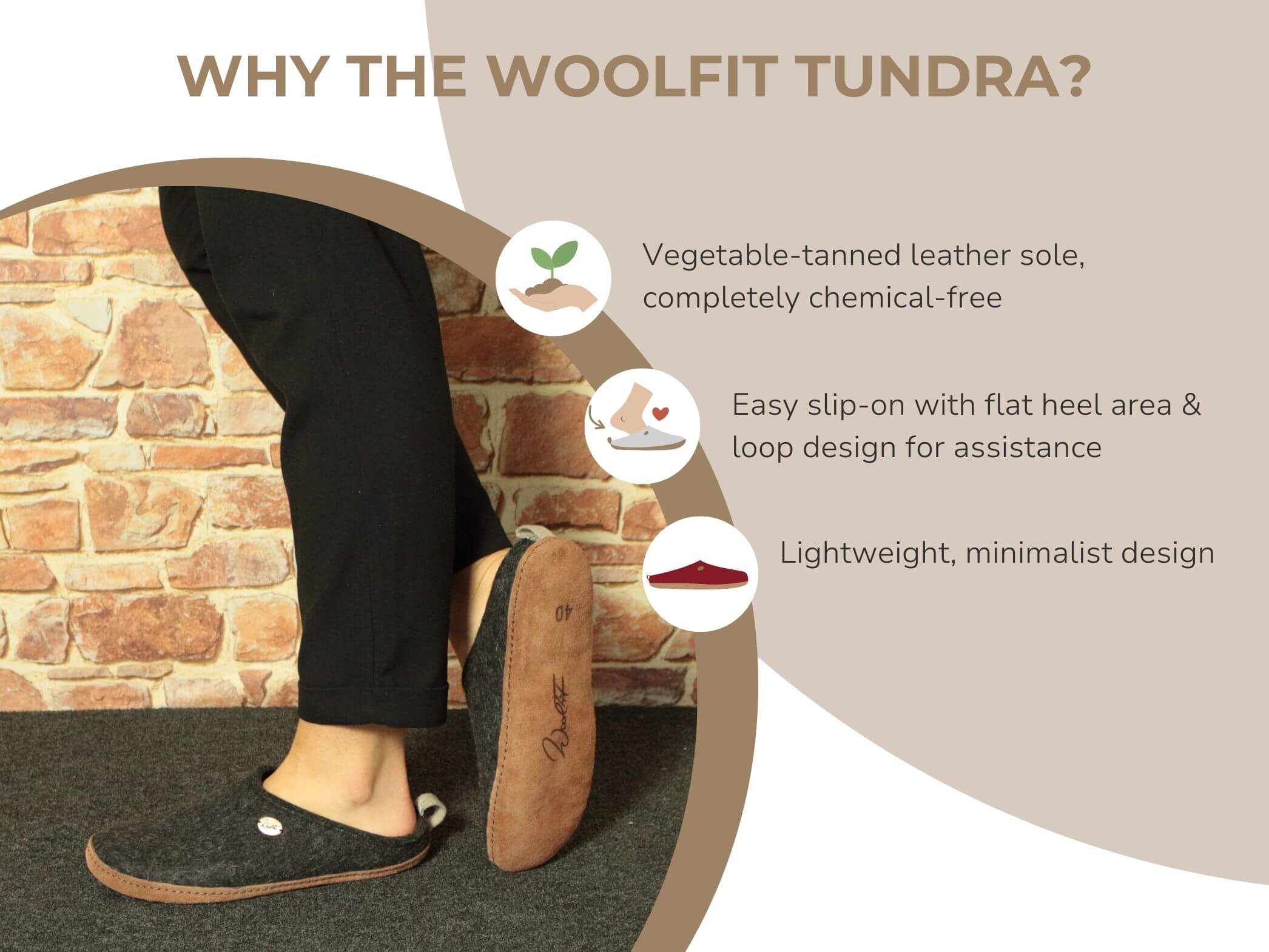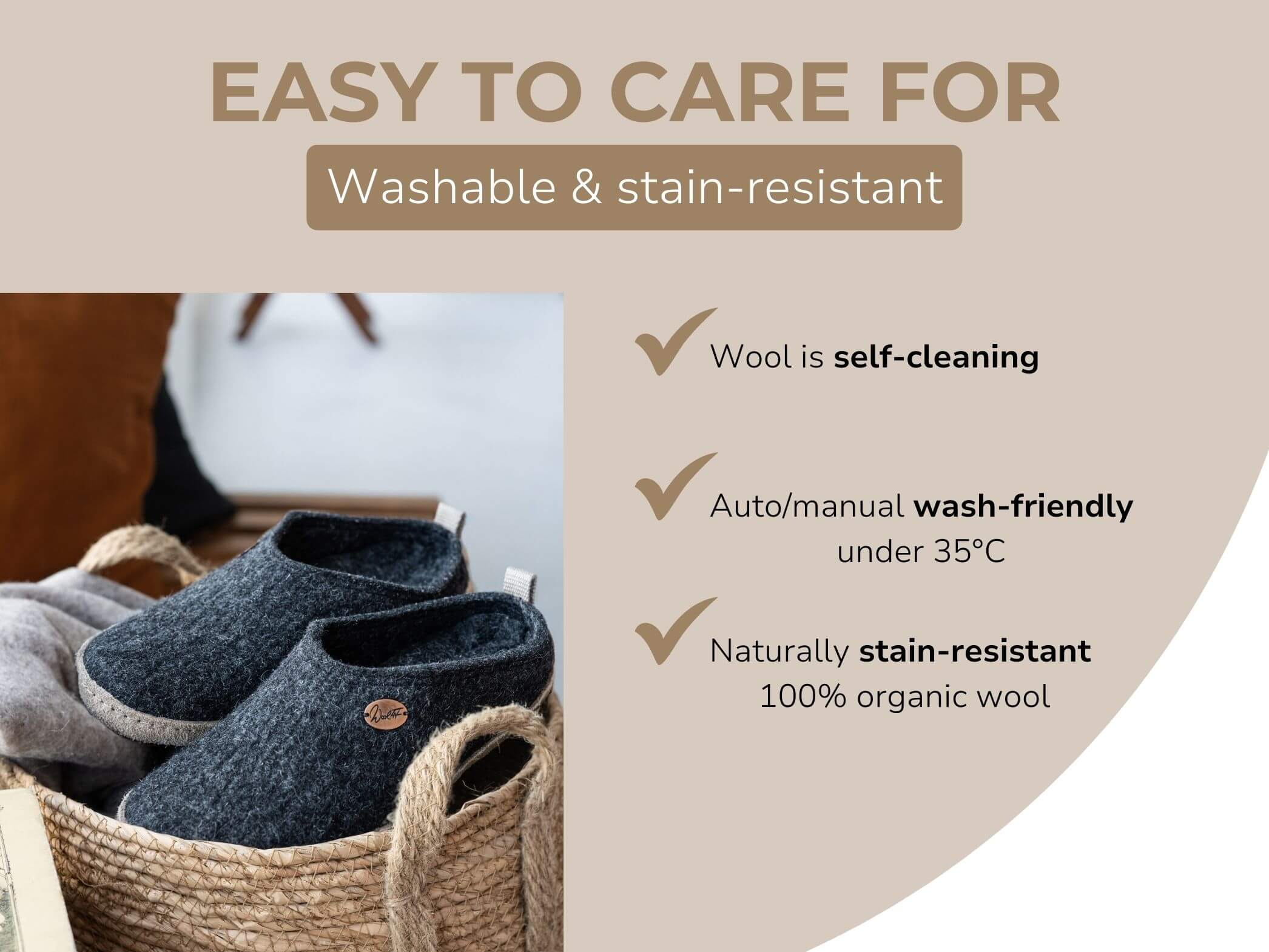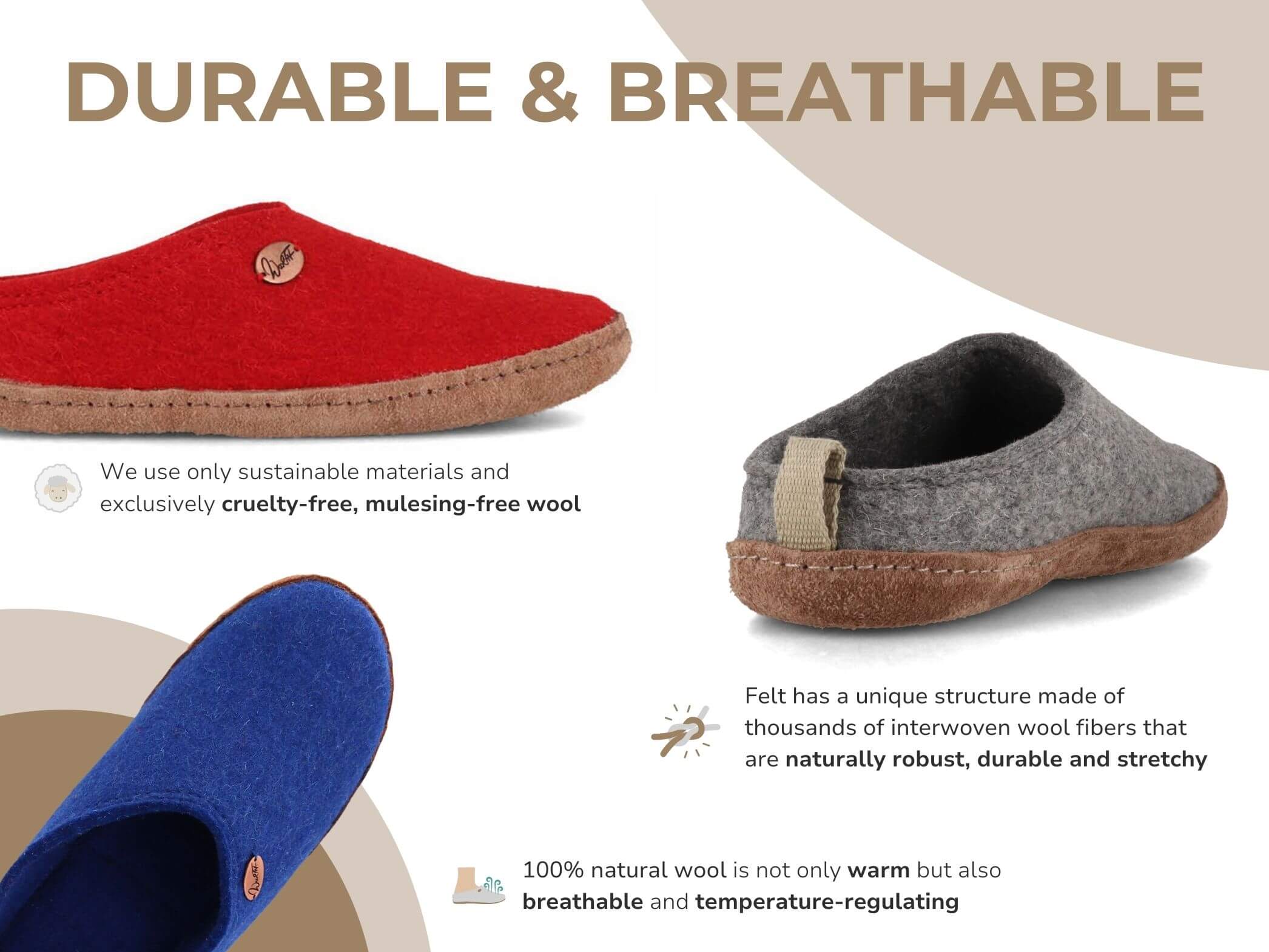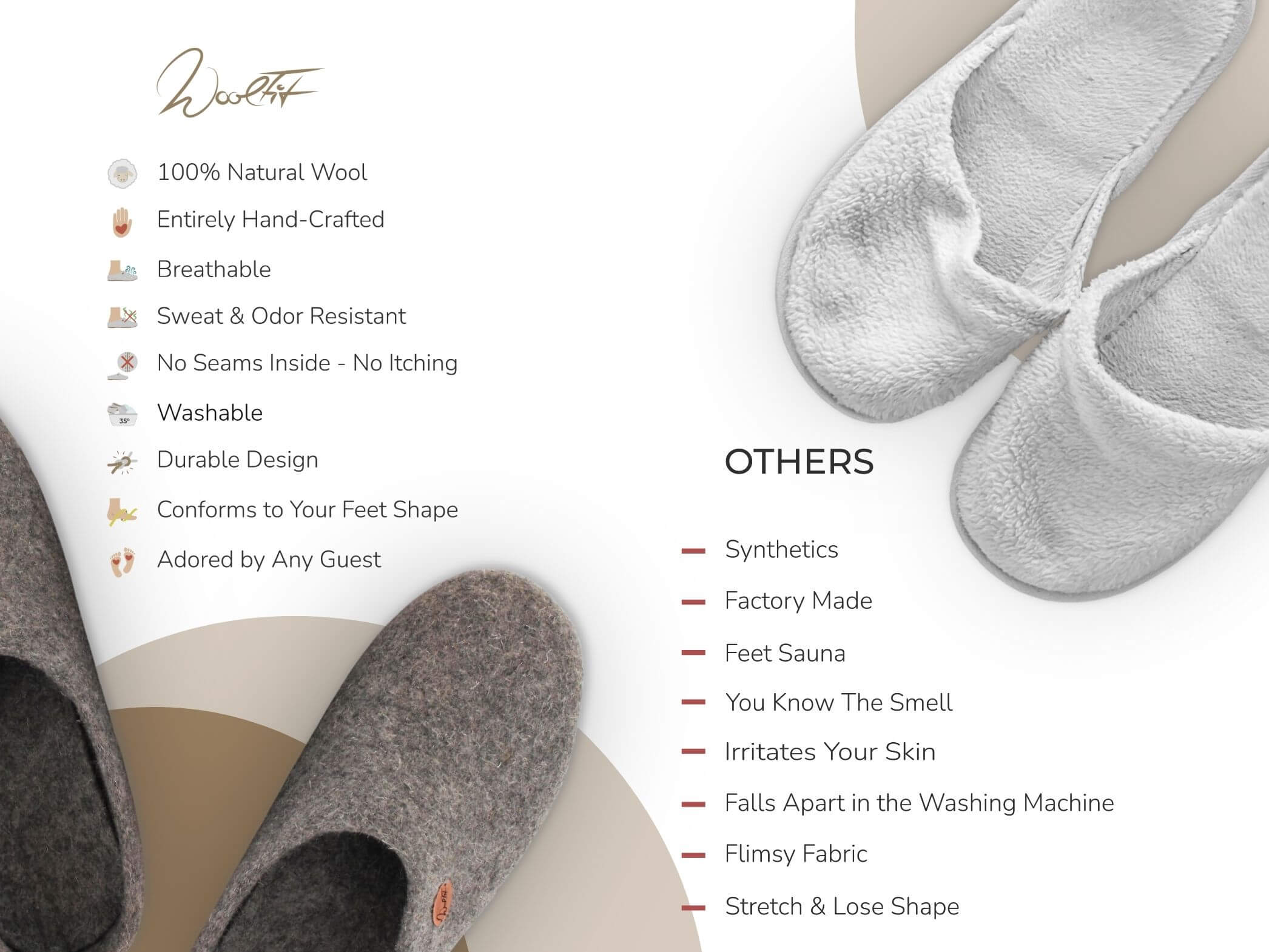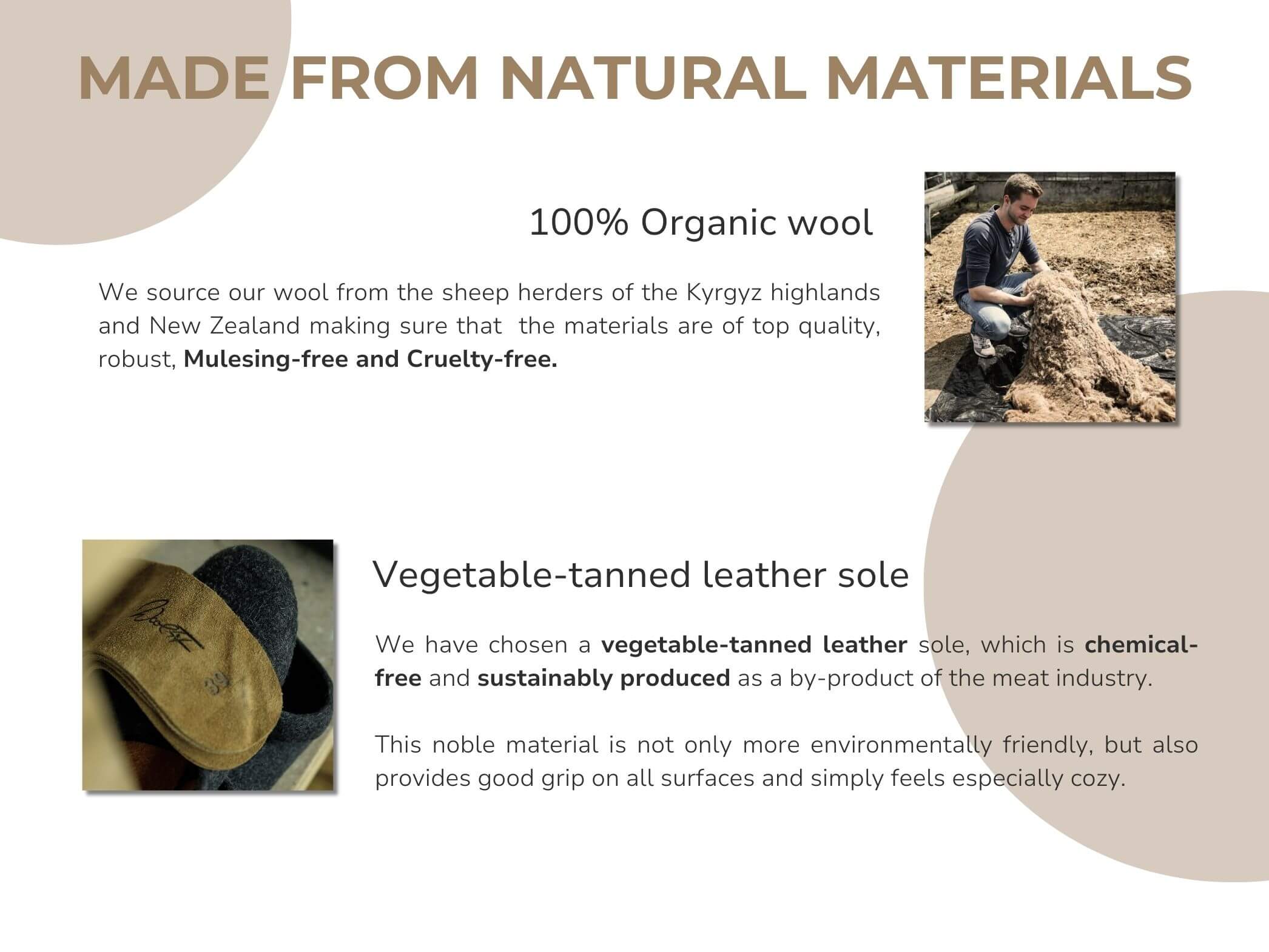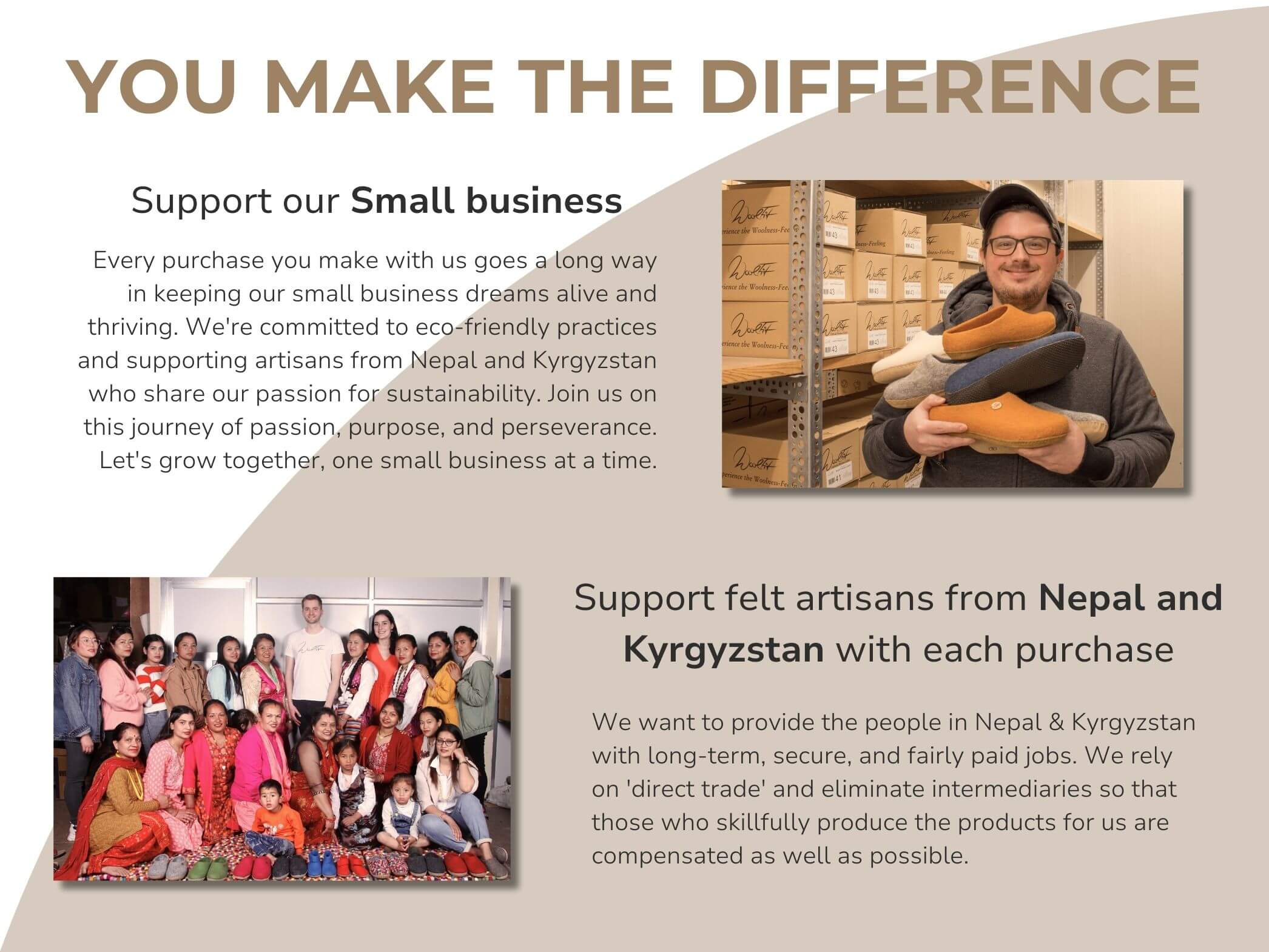 Classic Felt Slippers from Sustainable Production
All the Facts at a Glance:
Particularly soft, slightly flexible felt (5-6mm thick)
100% organic wool
Easy slip-on design with flat heel area
Decorative loop for additional assistance
Veg-tanned leather sole
Straightforward, practical, stylish
We constantly come up with new and extraordinary slippers and insoles. With the Tundra model, we have focused on the essentials: a straightforward felt slipper made of pure natural materials. Produced sustainably, fairly, and without plastic.
Where are the slippers produced?
The Tundra model comes from a women-led workshop in Kyrgyzstan. With your purchase, you support the felt artists who produce the shoes for us and receive a fair wage well above the standards of the developing country. The wool used also comes from small sheep herders in the region who still keep their sheep in nature almost all year round using traditional methods. The harsh conditions of the Kyrgyz highlands allow for particularly robust felt to be made from the wool.
Material Properties
Real felt insulates excellently against cold, without getting too hot in the slippers, as wool provides a natural temperature balance. After prolonged wear, heat and moisture are absorbed and quickly released outward, ensuring a pleasant climate at all times.
The attached sole is made of goat leather and is tanned completely without chemicals. Although leather is very robust and guarantees long durability, it is still very light and flexible to enable natural movement as much as possible.
Differences from the WoolFit® Classic model
Unlike the Classic, the Tundra model is also handmade, but the wool itself is not felted by hand in one piece but mechanically. Additionally, the felt itself is somewhat softer and more pliable.
Furthermore, the Tundra model does not include any insoles by default. However, the separately available insoles for even softer cushioning can easily be inserted into this model as well.
Fit note: The Tundra runs about half a size small. If you are between two sizes, it is recommended to choose the larger size. It is intentionally slightly narrower, as it will stretch slightly after a short time of wearing, so it will fit ideally. Give it a few days to adapt to your feet. If it turns out to be slightly too big, our Classic Insoles are also recommended, which make the feeling even softer.