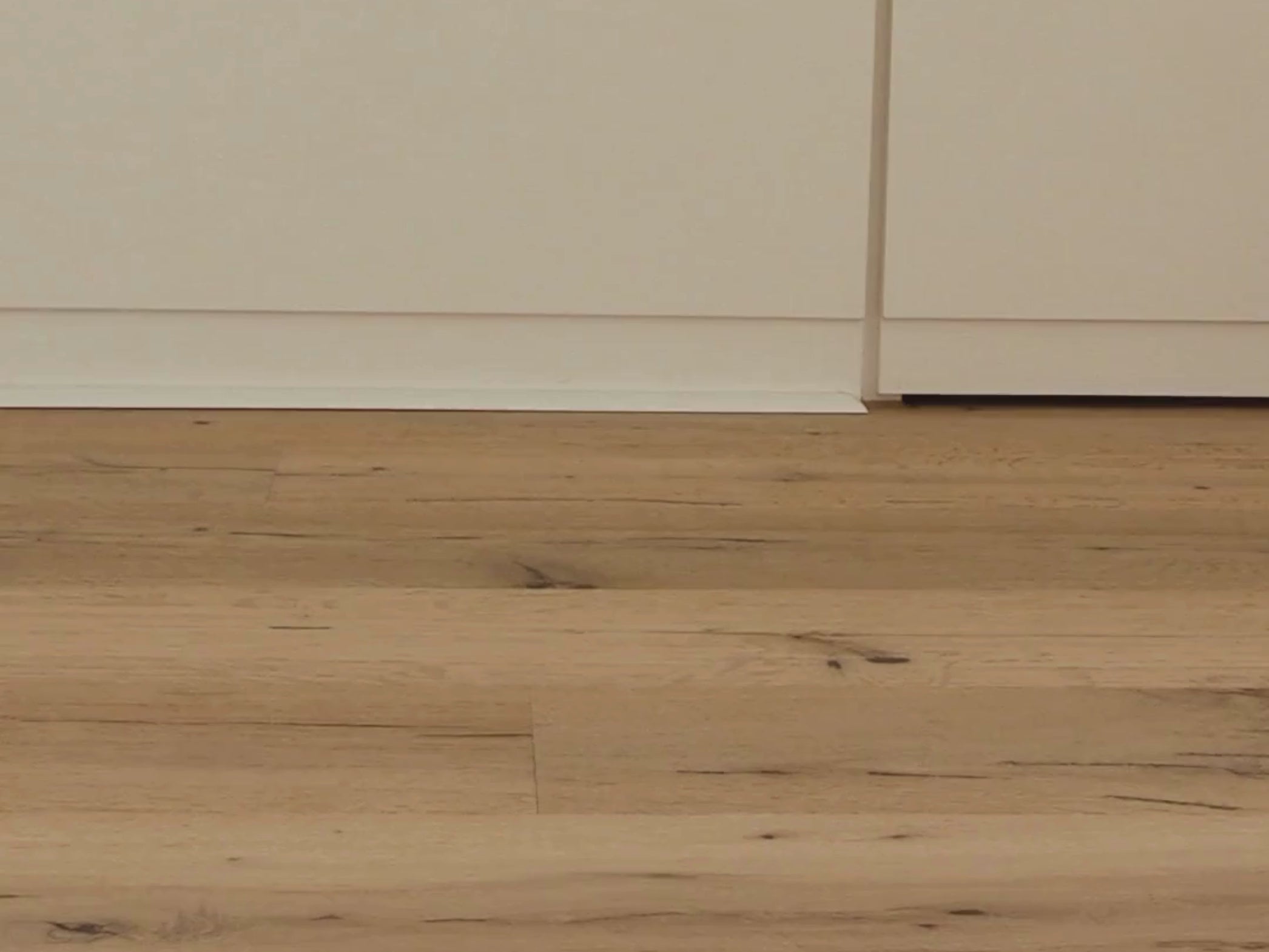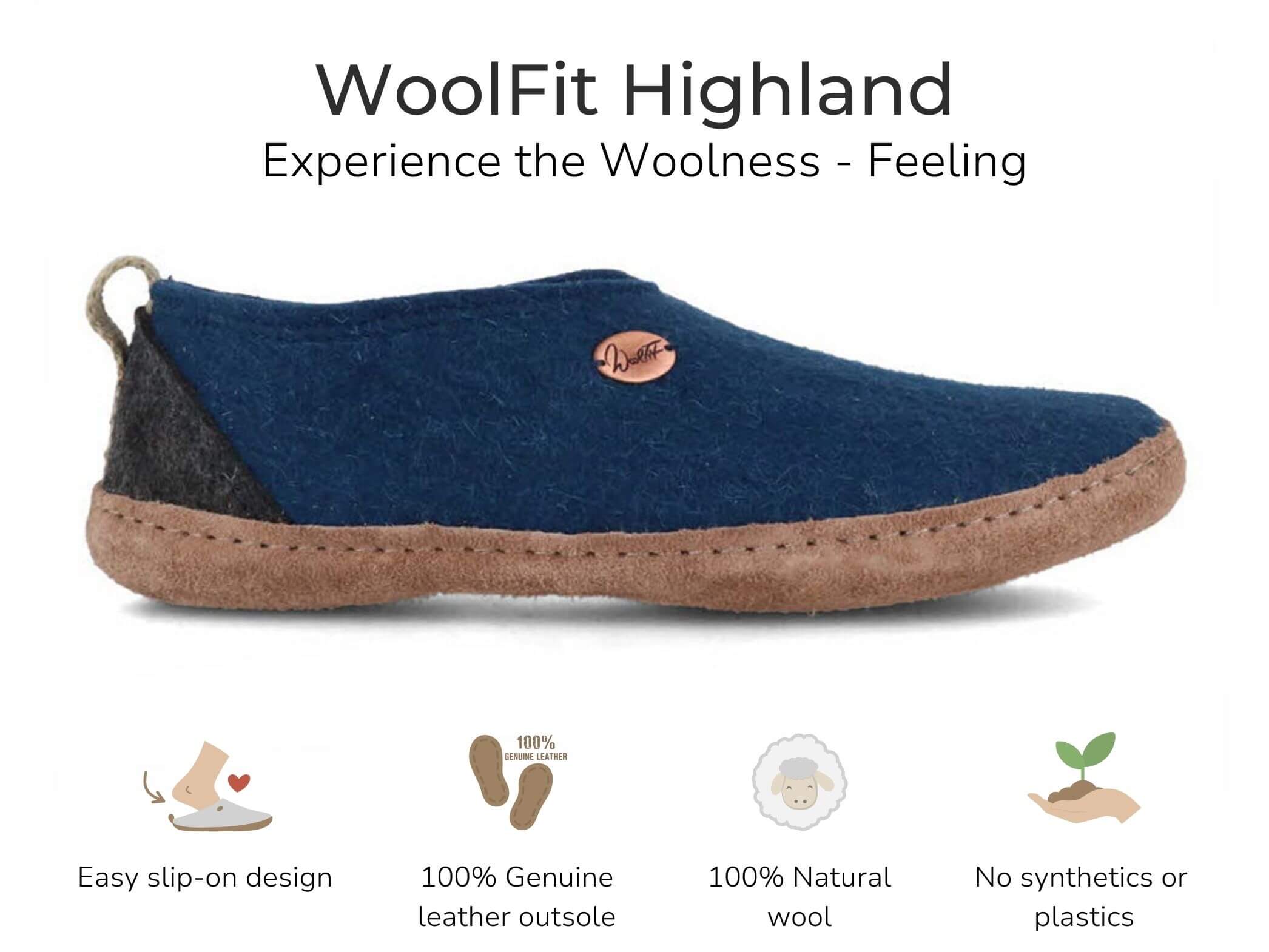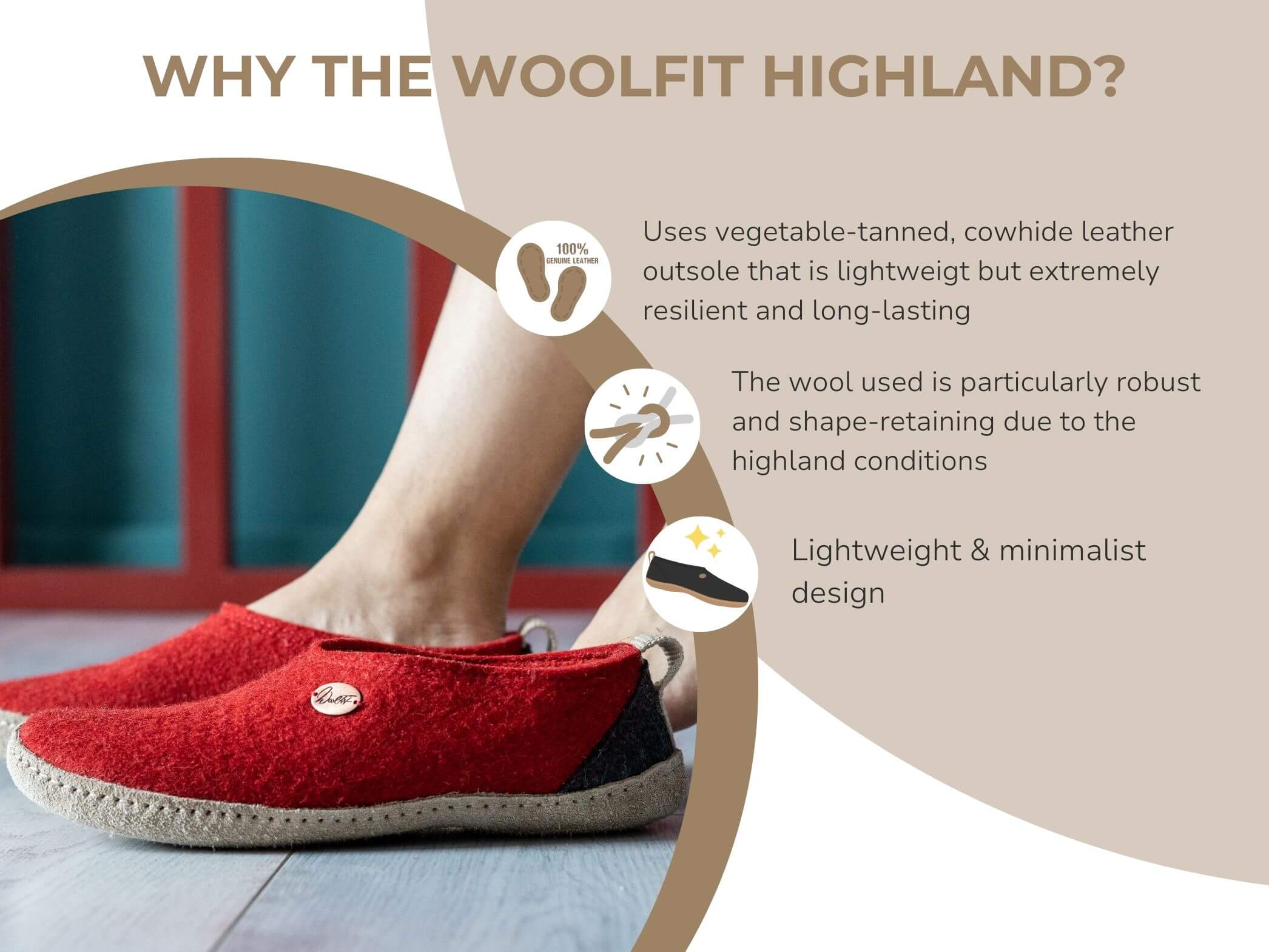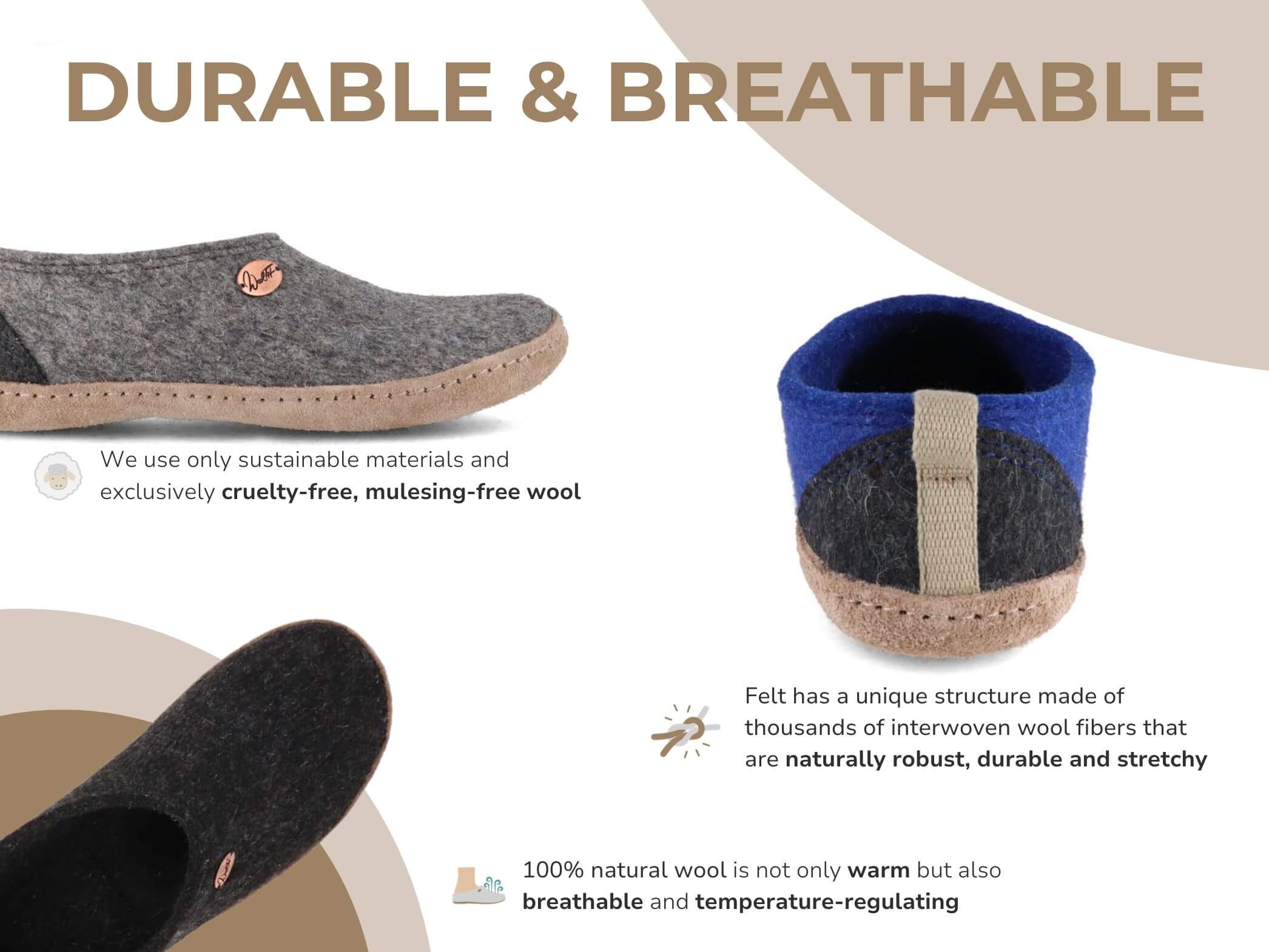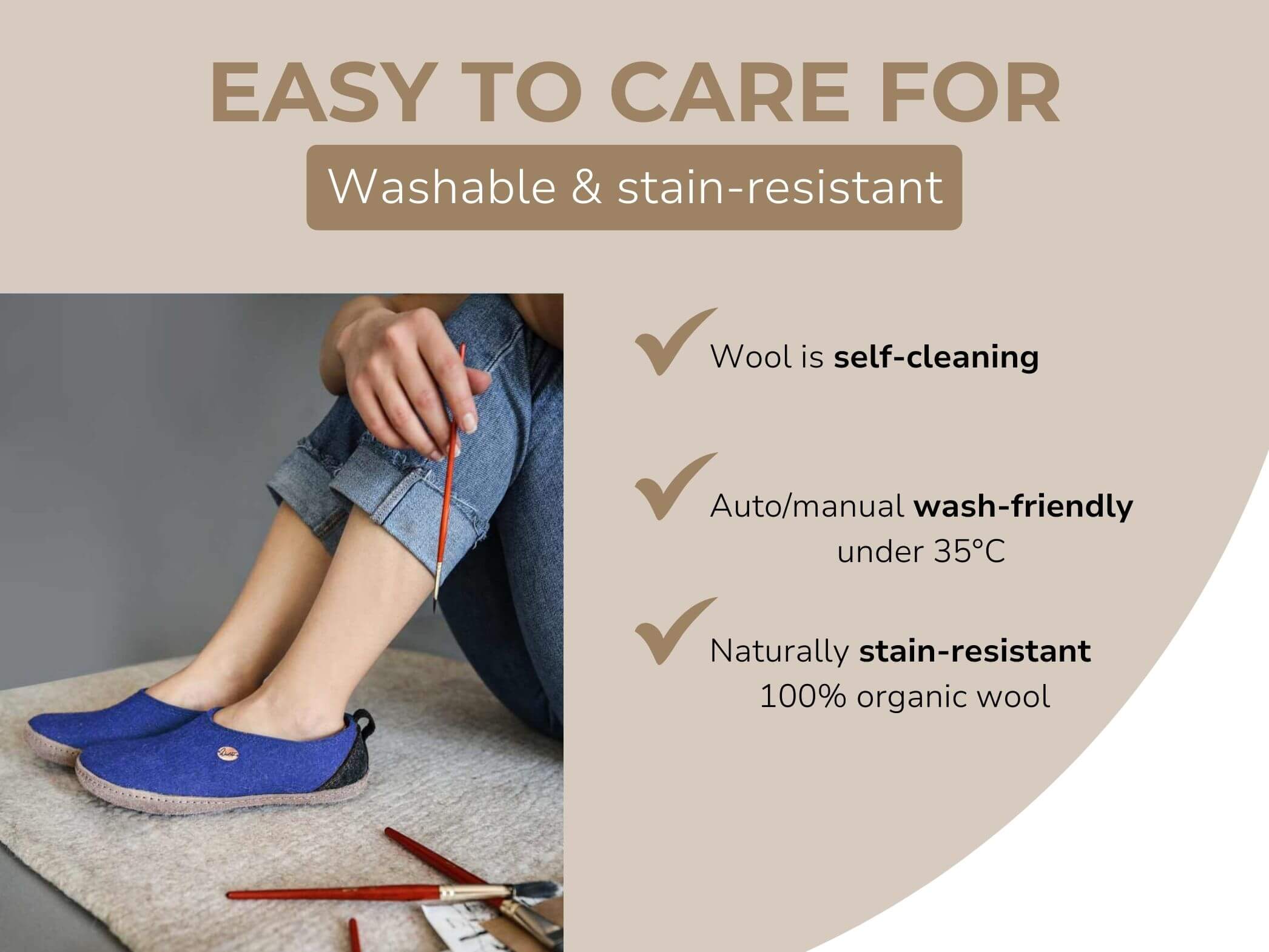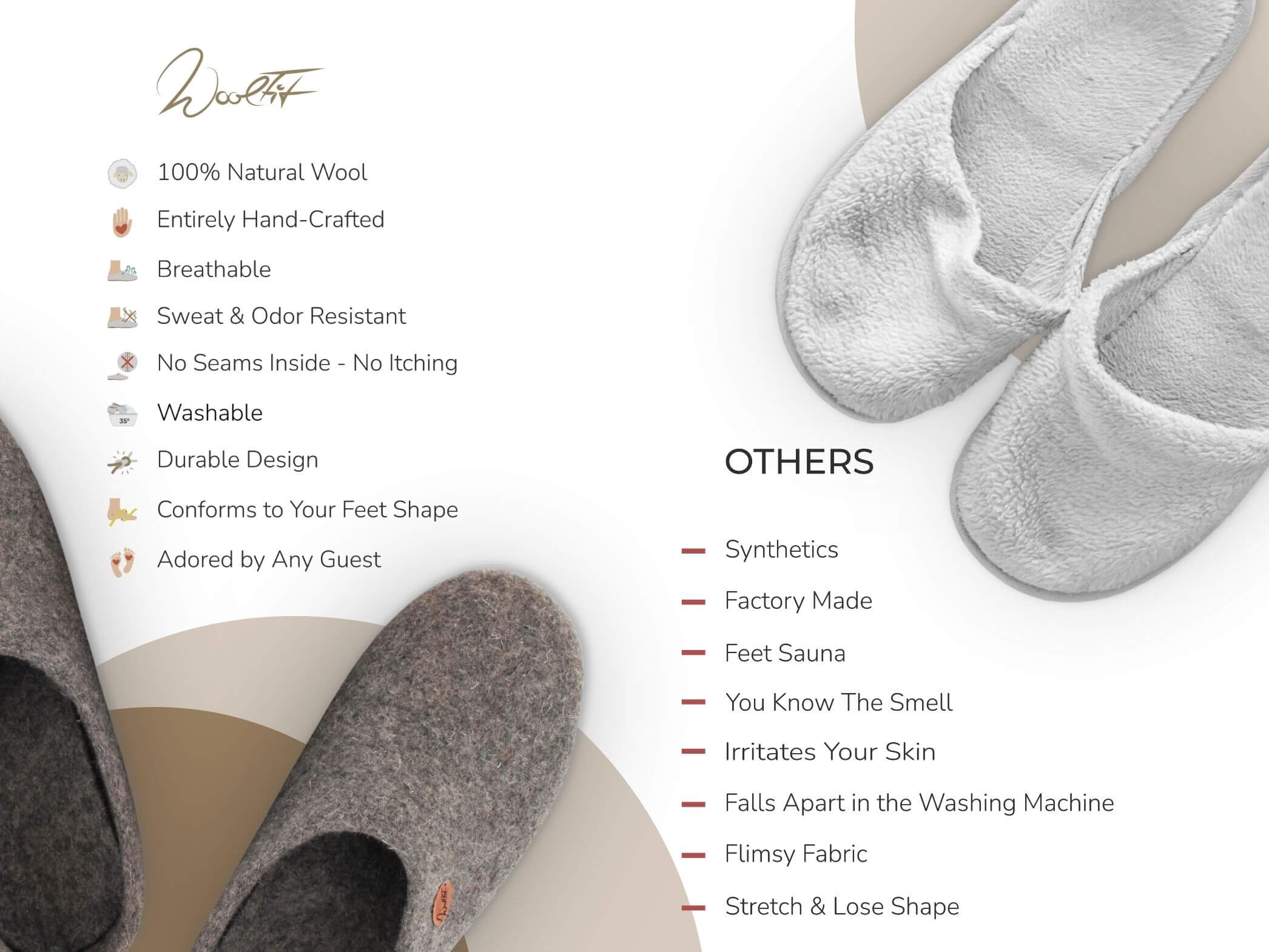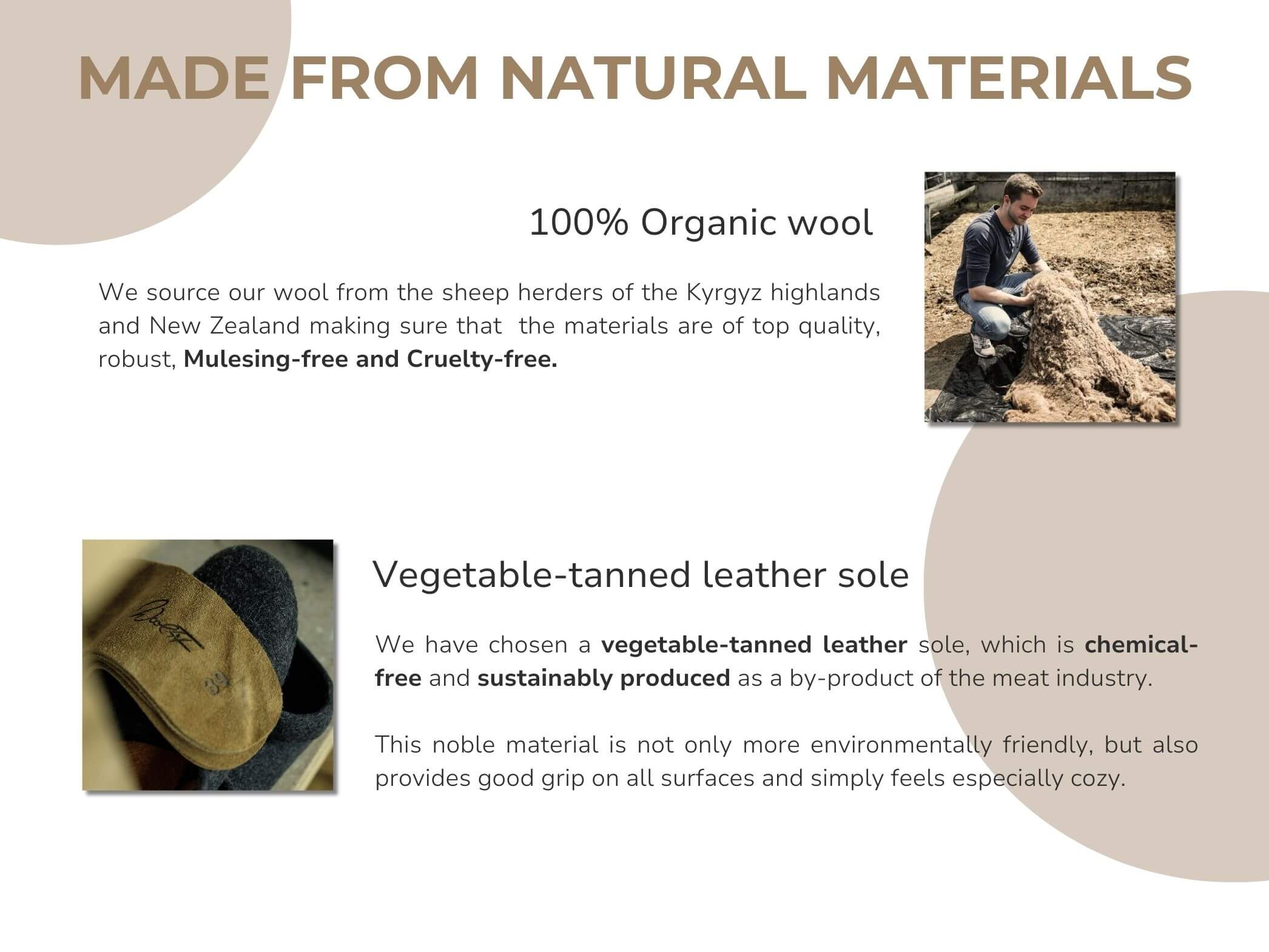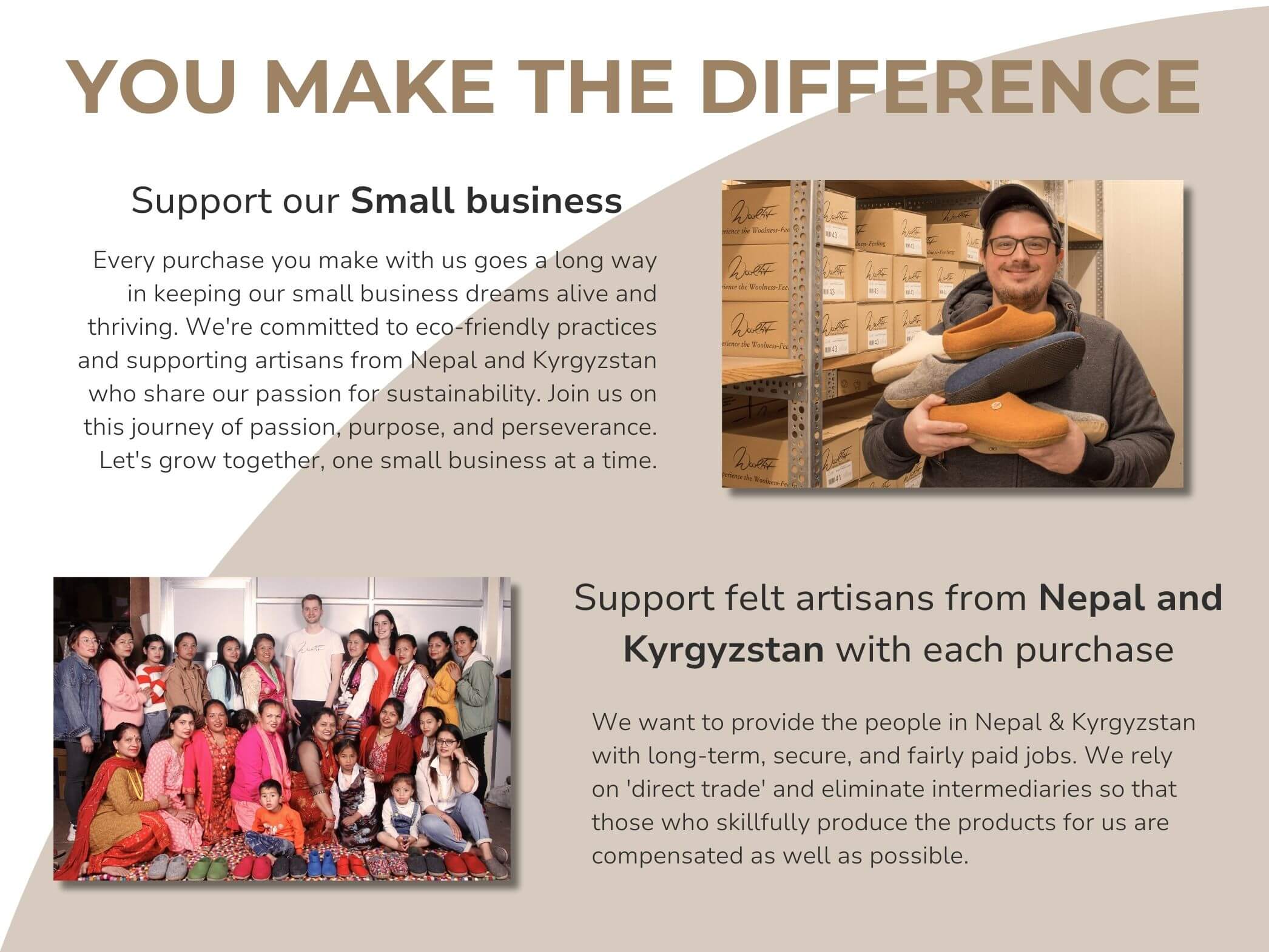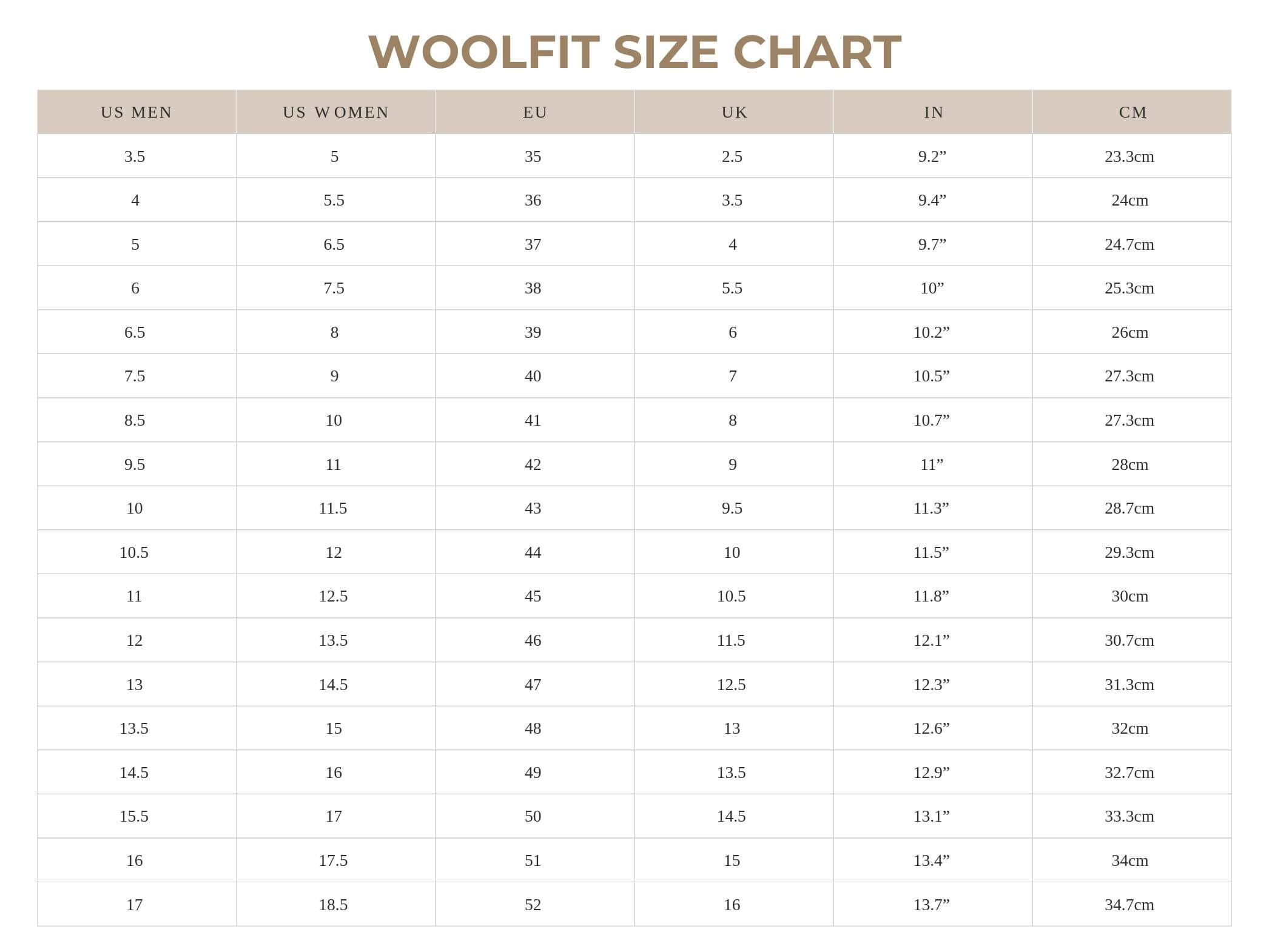 Highland
Closed-Heel Slippers with Leather Sole
100% wool felt: warm, yet breathable
Leather outsole: light, sturdy & flexible
Lightweight & minimalistic design
Arch support: No arch support
This is why you'll LOVE them too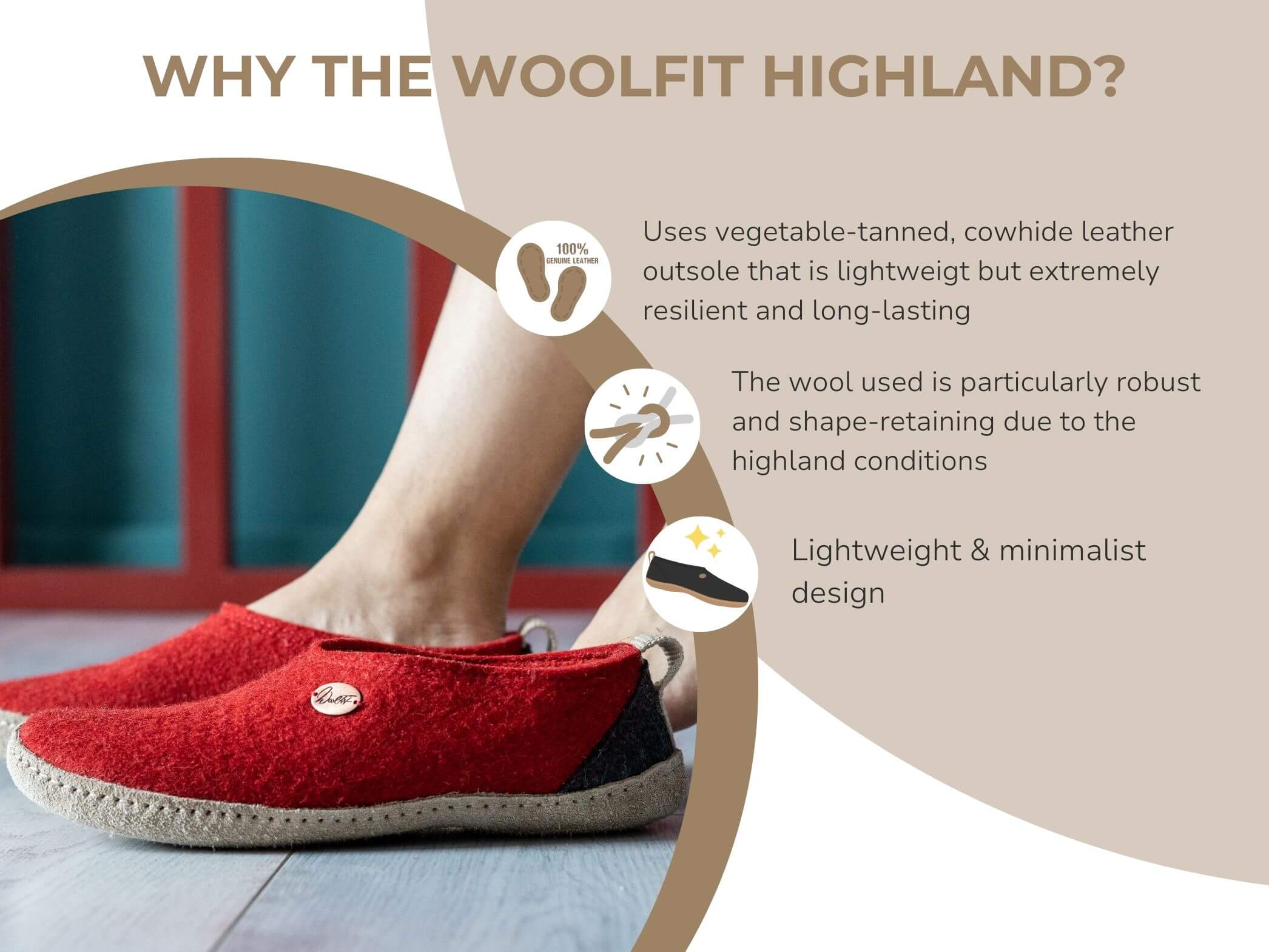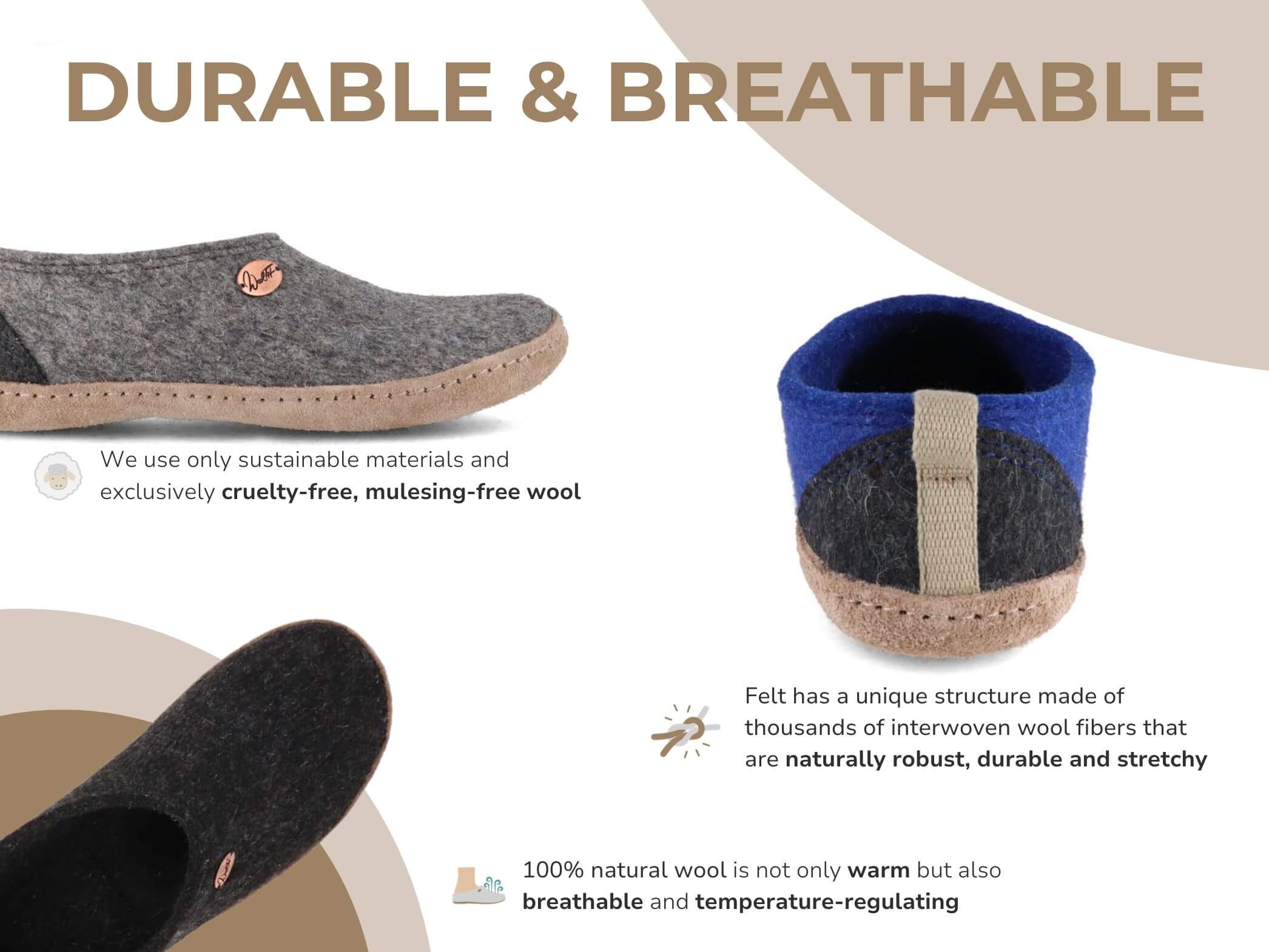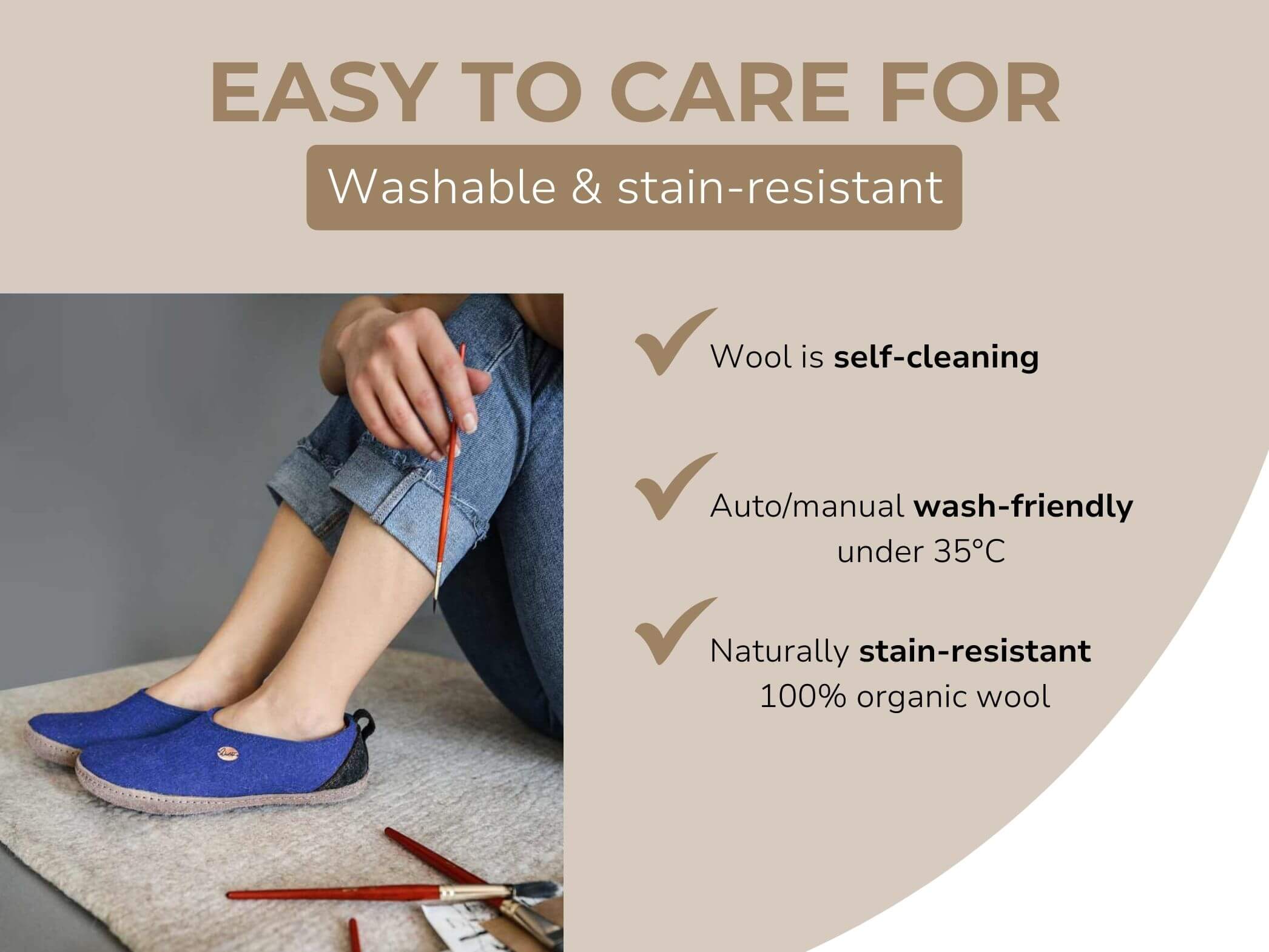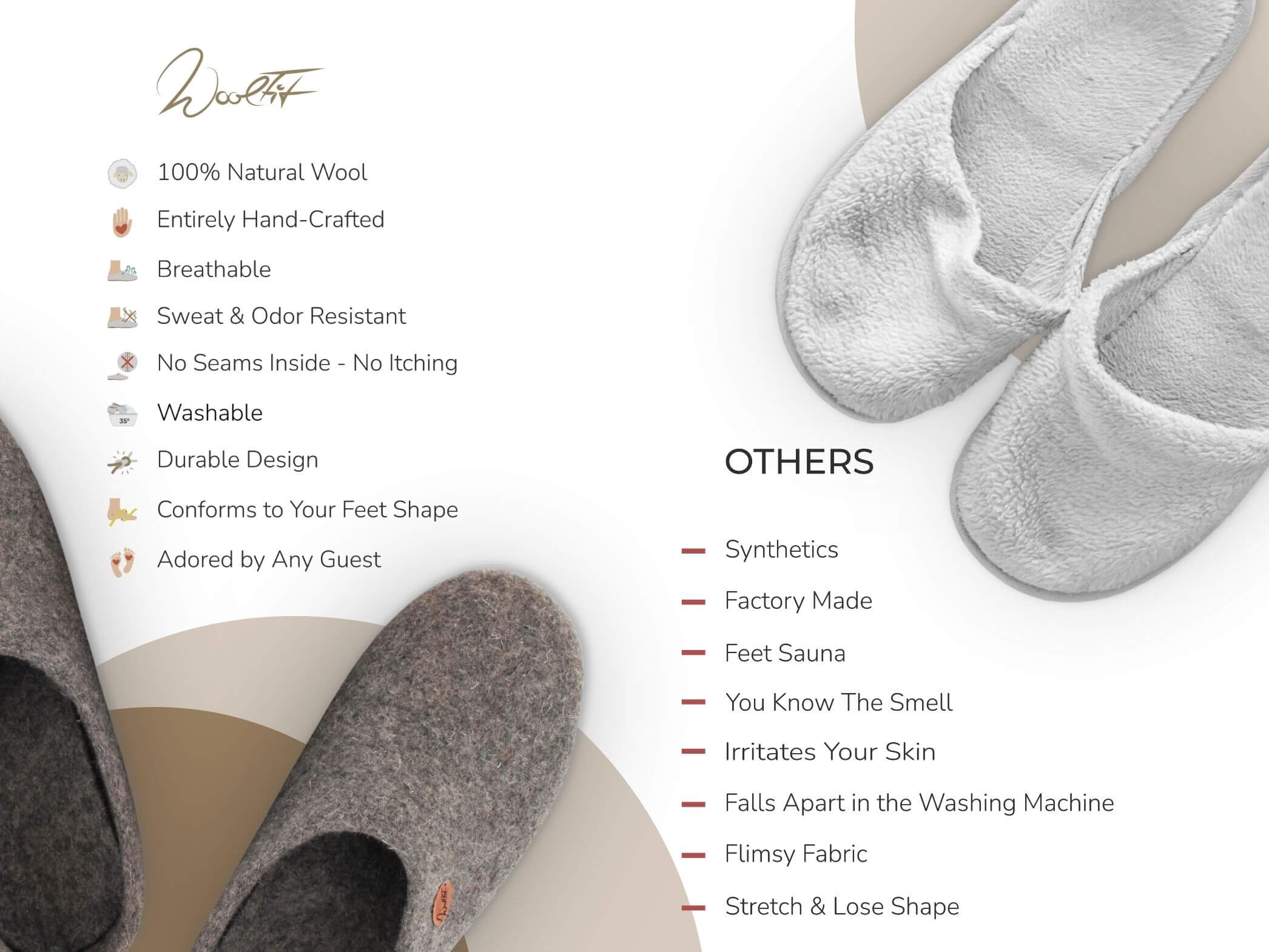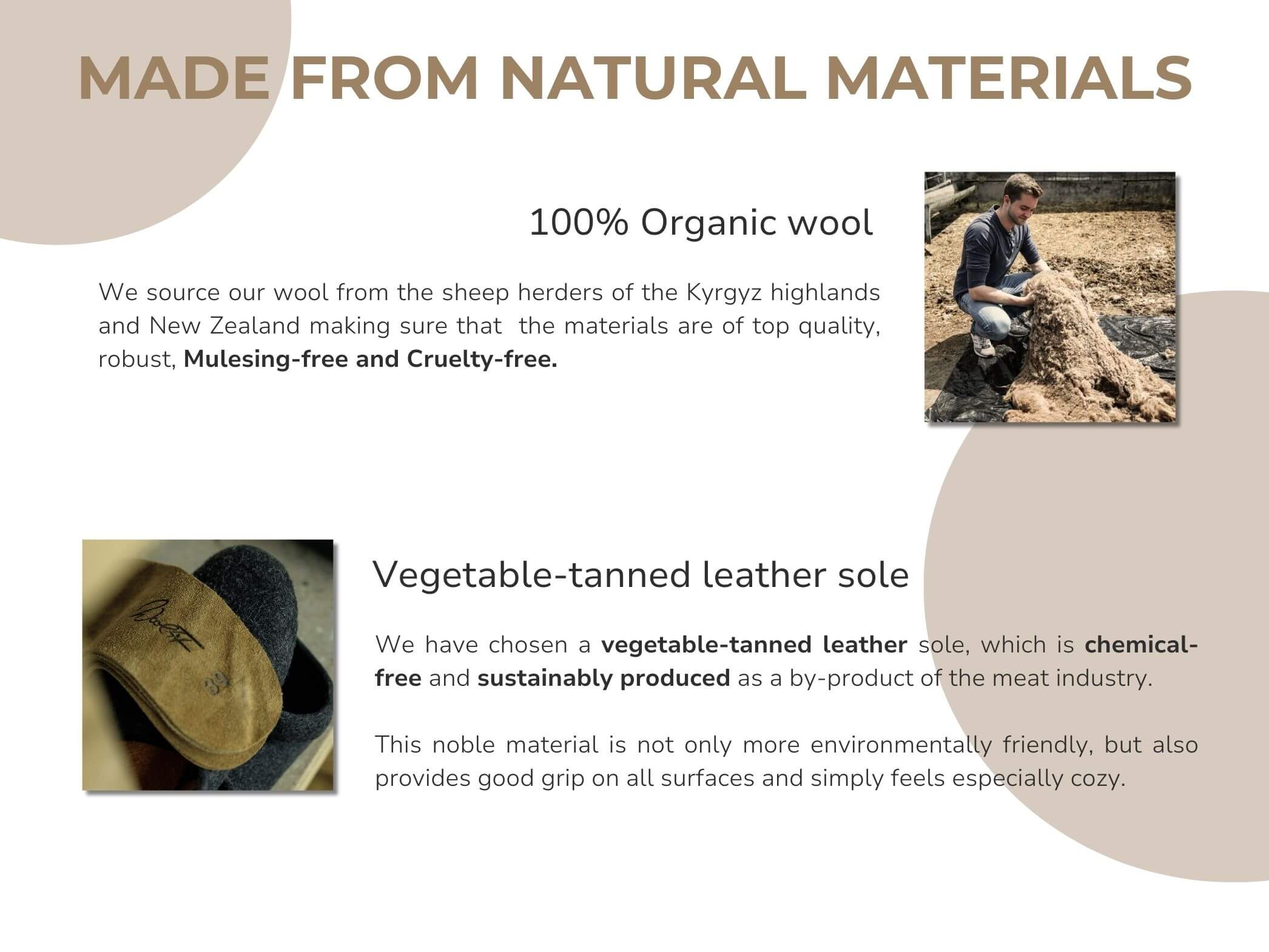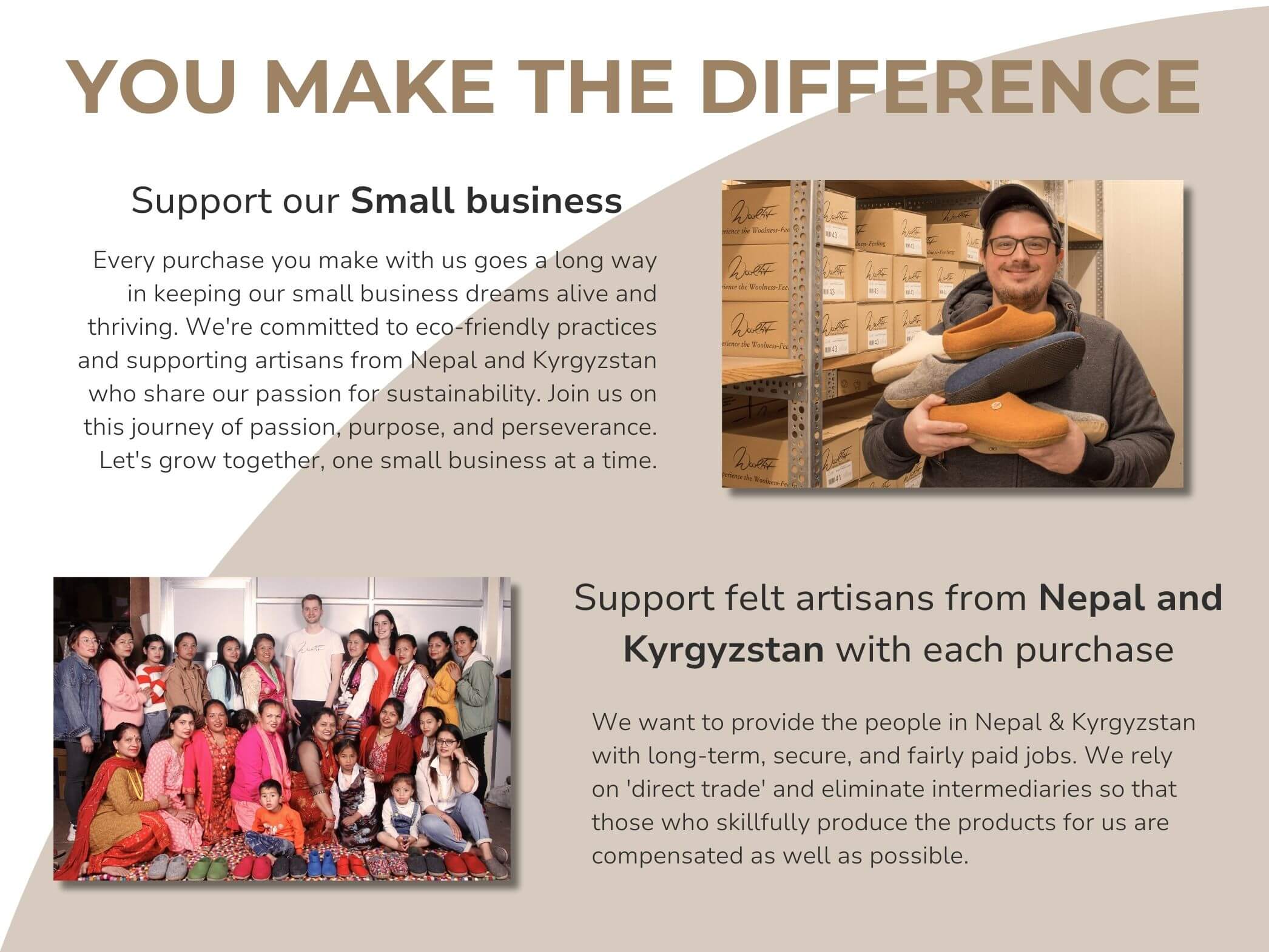 100% Natural Wool Closed-Back Slippers
Robust felt made from 100% organic wool
Warm and breathable at the same time
Only sustainable and recyclable materials used
Easy to put on thanks to the heel loop
Vegetable-tanned sole made from cowhide leather
5-6mm thick felt (2mm thinner than the WoolFit Taiga)
The Slipper that Convinces Slipper Haters
It's hard to believe, but our WoolFit co-founder Svenno was a chronic slipper hater before he got his first pair of WoolFit Highland slippers. Despite all my attempts to convince him, it wasn't until a cold day in the office that he grabbed a pair of Highlands from the warehouse. Since then, he hasn't taken them off.
So, if you have a slipper hater in the family that needs convincing, or if you're simply looking for a really good closed-back wool slipper, the Highland is the right choice!
Fair, Sustainable & Plastic-Free Production
With the WoolFit® brand, our goal is to make the most comfortable slippers in the world - sustainably, fairly, and using traditional production methods. The slippers are handcrafted in Kyrgyzstan, where we work with a group of female felt artists to make highly comfortable shoes. We place the highest value on fair pay and working conditions.
The wool used also comes from local sheep herders in the Kyrgyz highlands, which provide the perfect conditions for particularly robust felt. All materials used are biodegradable, and no chemicals are used in the tanning of the leather soles. Additionally, both production and packaging/shipping are completely plastic-free.
100% Wool Felt without Synthetic Fibers is Warm, Breathable, and Shape-Retaining
The wool used is particularly robust and shape-retaining due to the highland conditions. Thanks to the complete absence of artificial fibers, it not only insulates optimally against cold but also acts as breathable and temperature-regulating. Pure felt made from natural wool absorbs unnecessary heat and moisture and transports it outside to maintain a comfortable climate at all times.
Veg-Tanned Cowhide Sole without Chemicals
The vegetable-tanned (chemical-free) sole made from durable cowhide leather is extremely resilient and long-lasting despite its light weight. It also provides good grip on all surfaces. Additionally, its flexibility allows for very natural movement patterns, ensuring a comfortable walking experience even after prolonged wear.