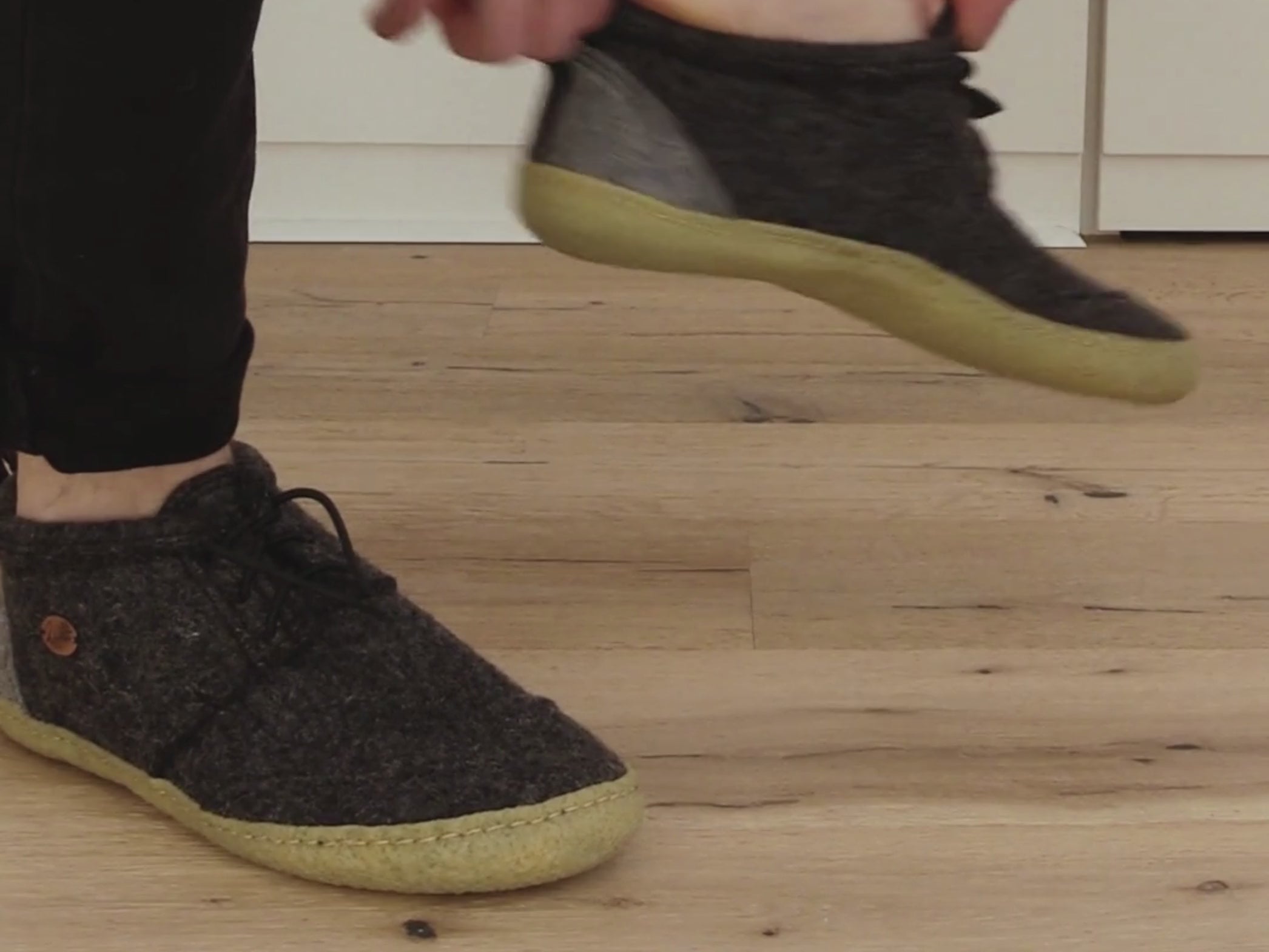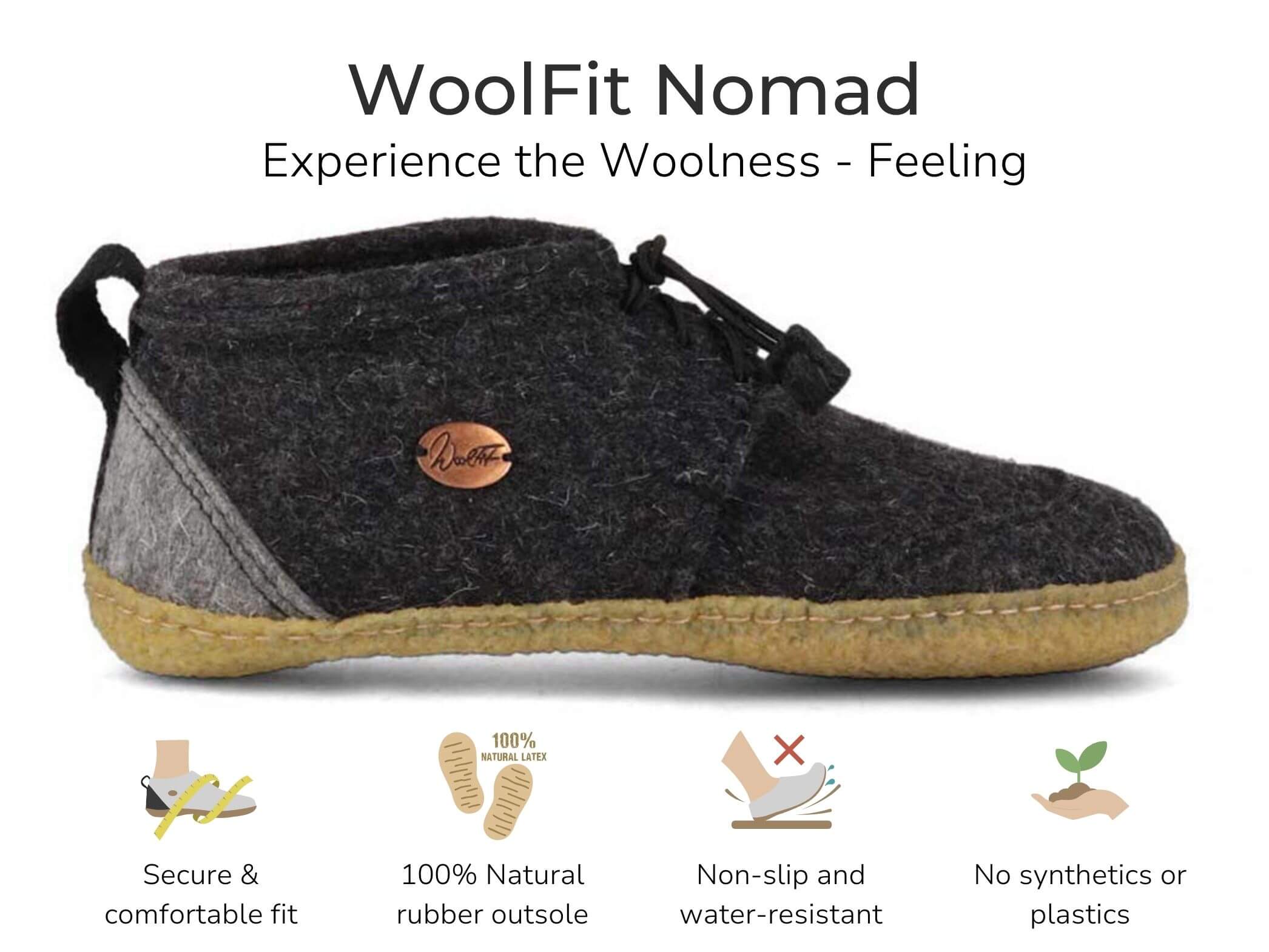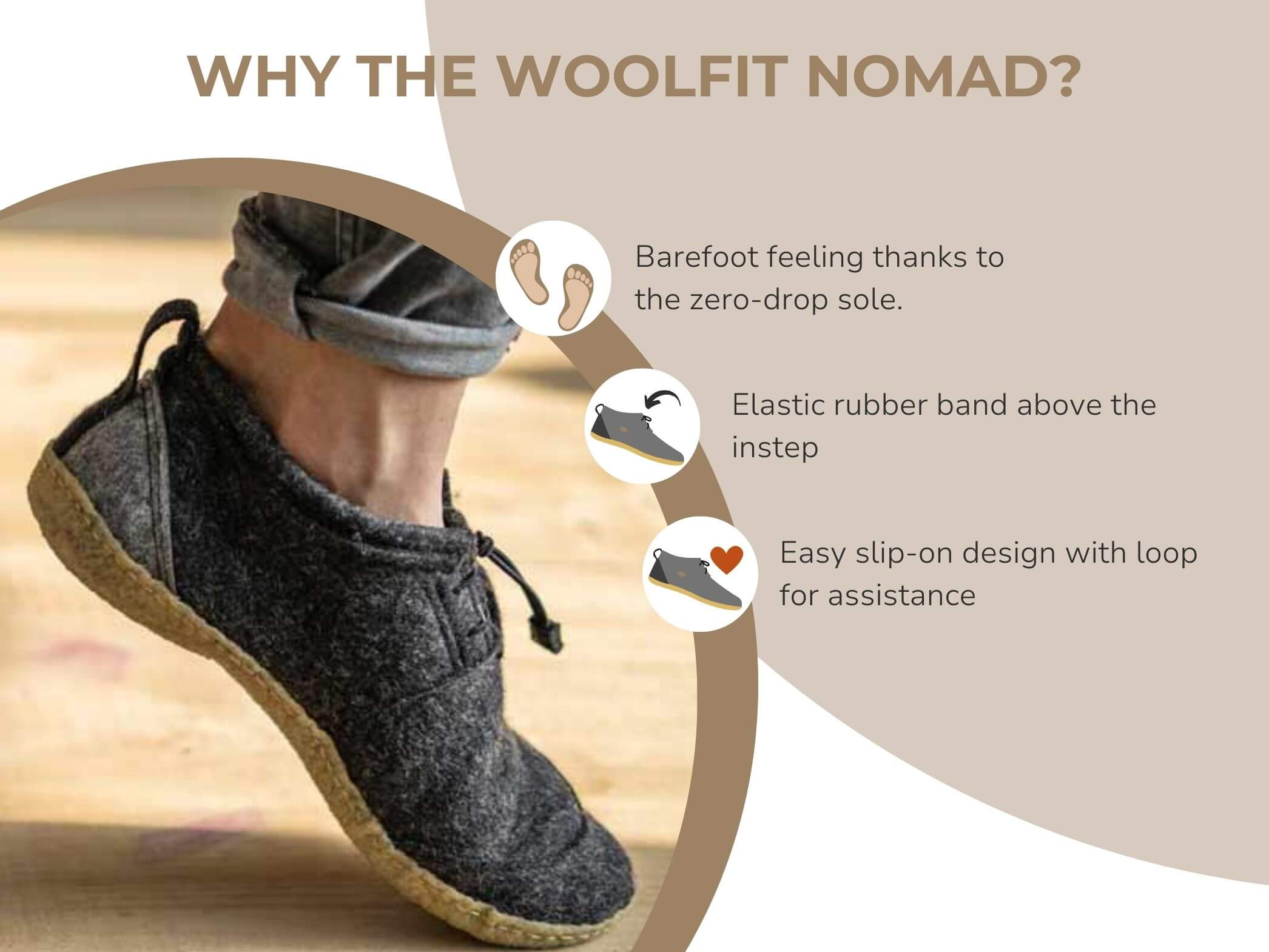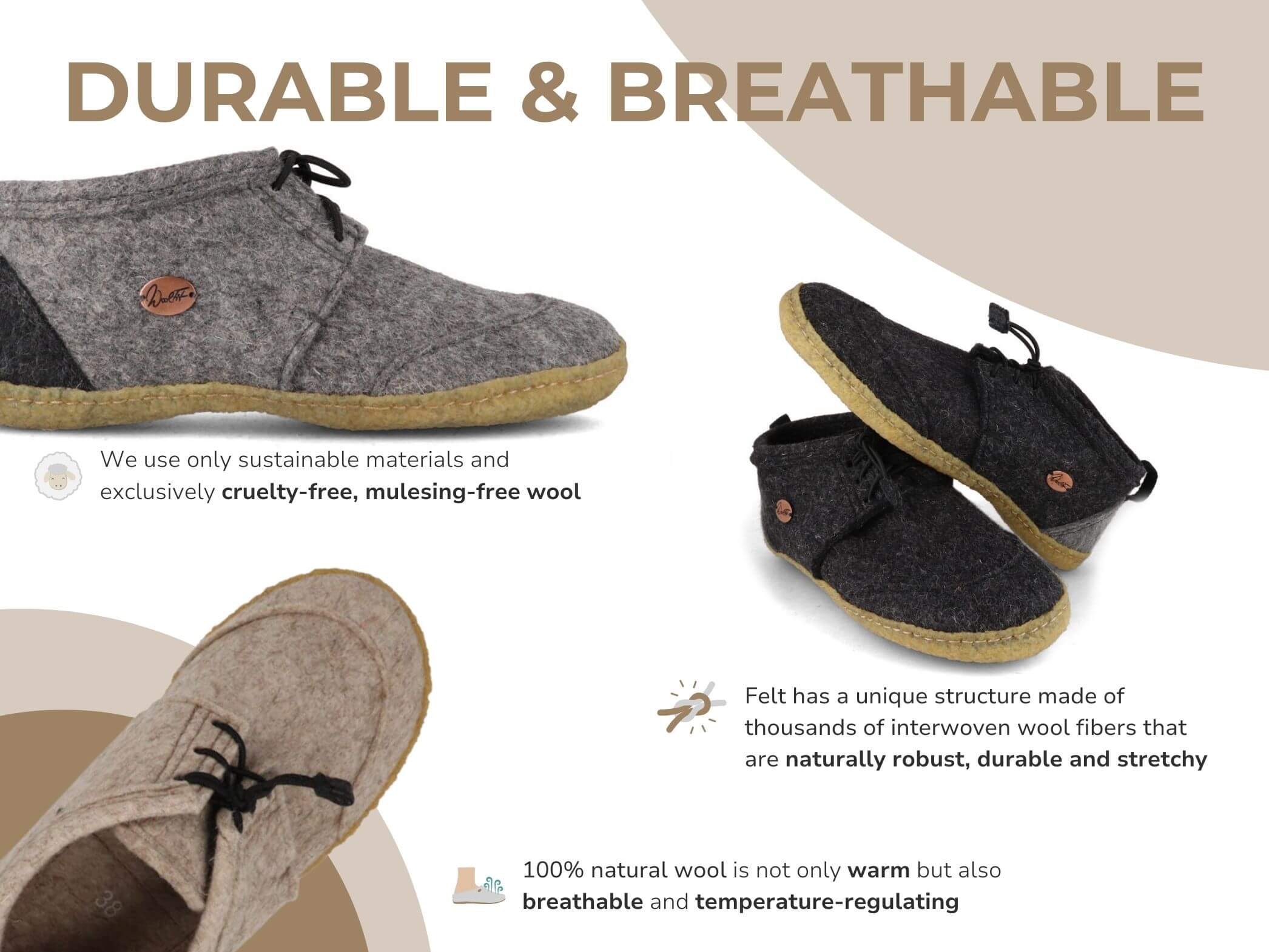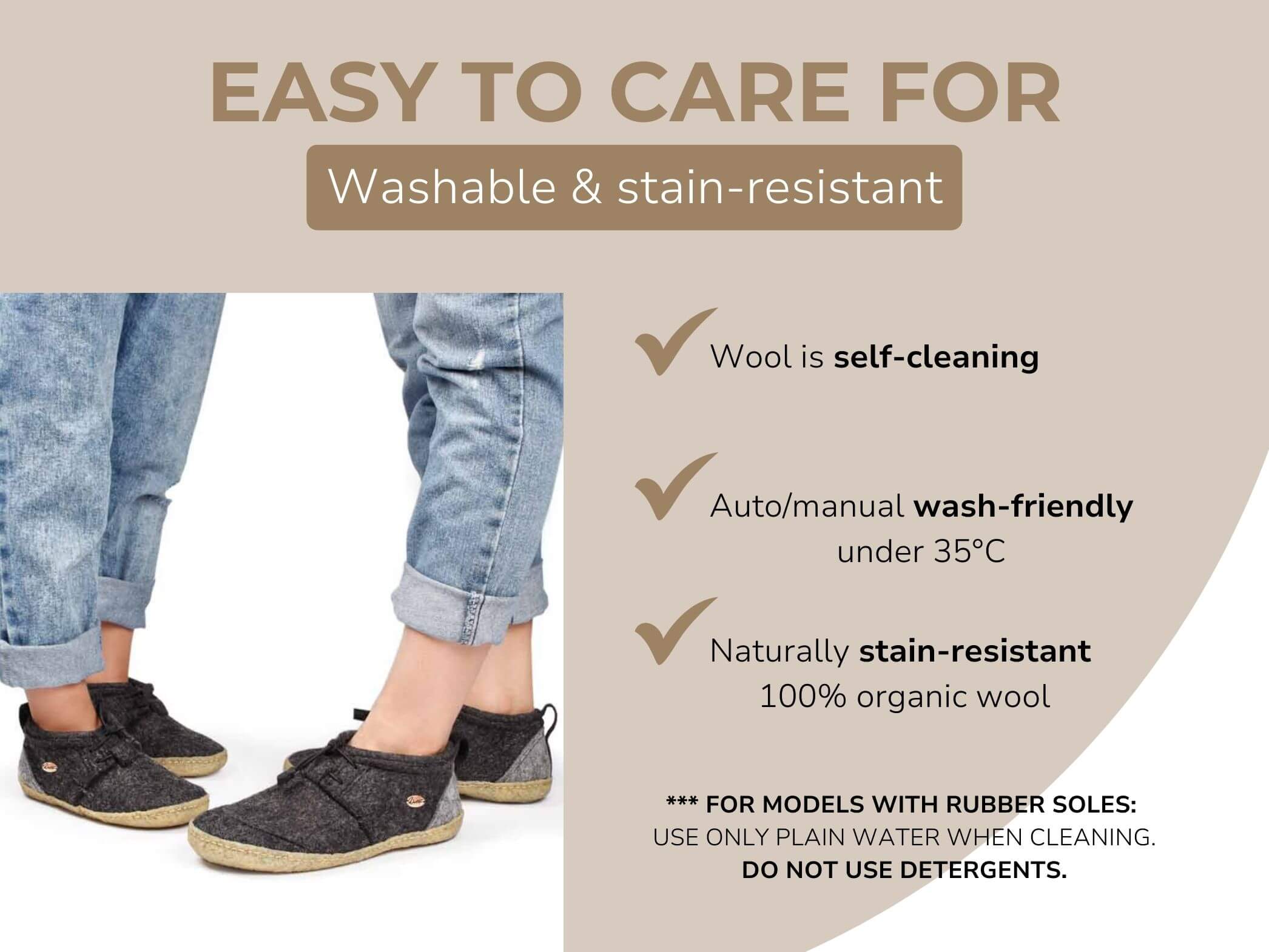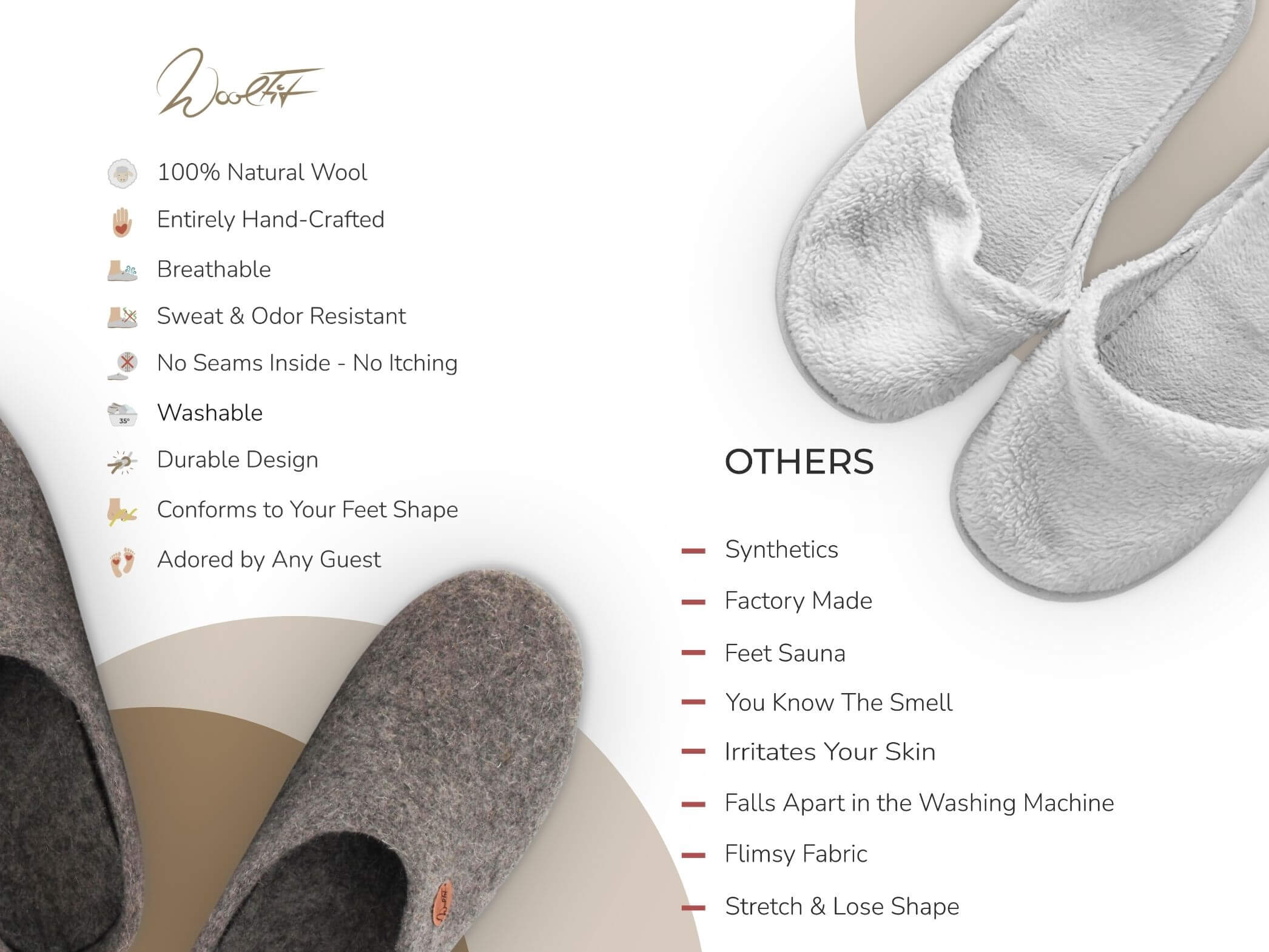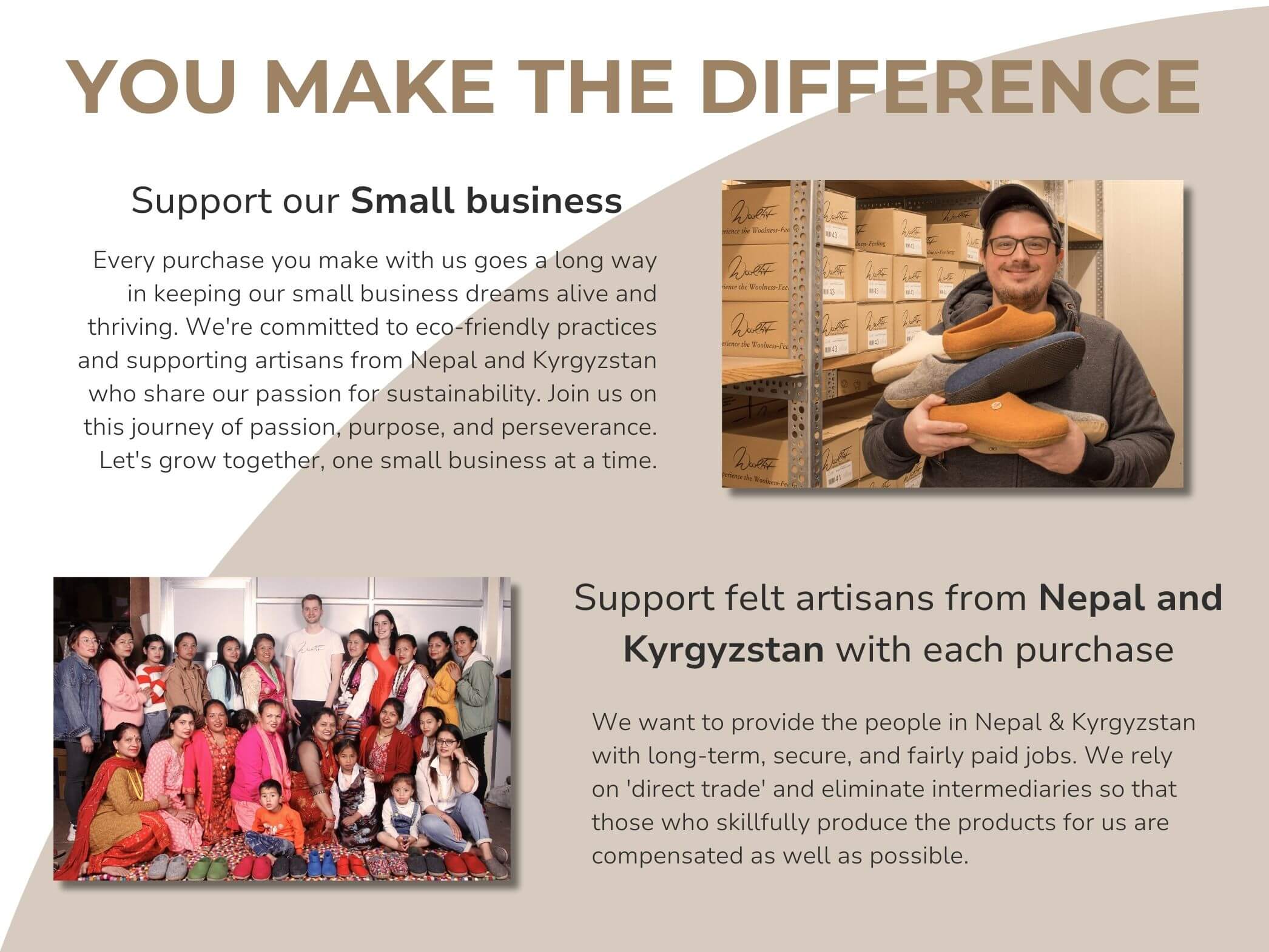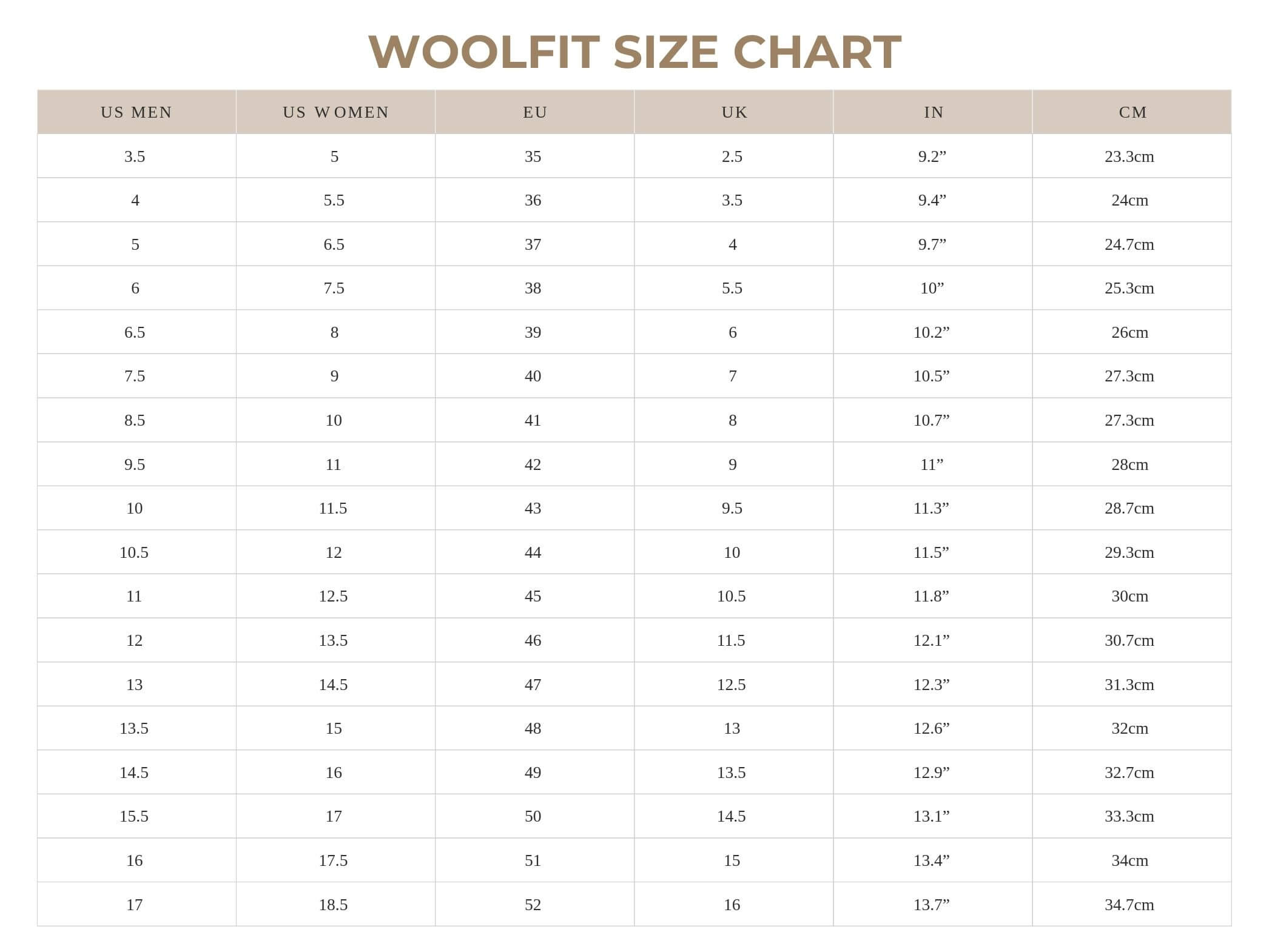 Nomad
Slipper Boots with Zero-Drop Sole
100% wool felt: warm, yet breathable.
Barefoot feeling thanks to a zero-drop sole.
Elastic rubber band above the instep.
Arch support: No arch support
This is why you'll LOVE them too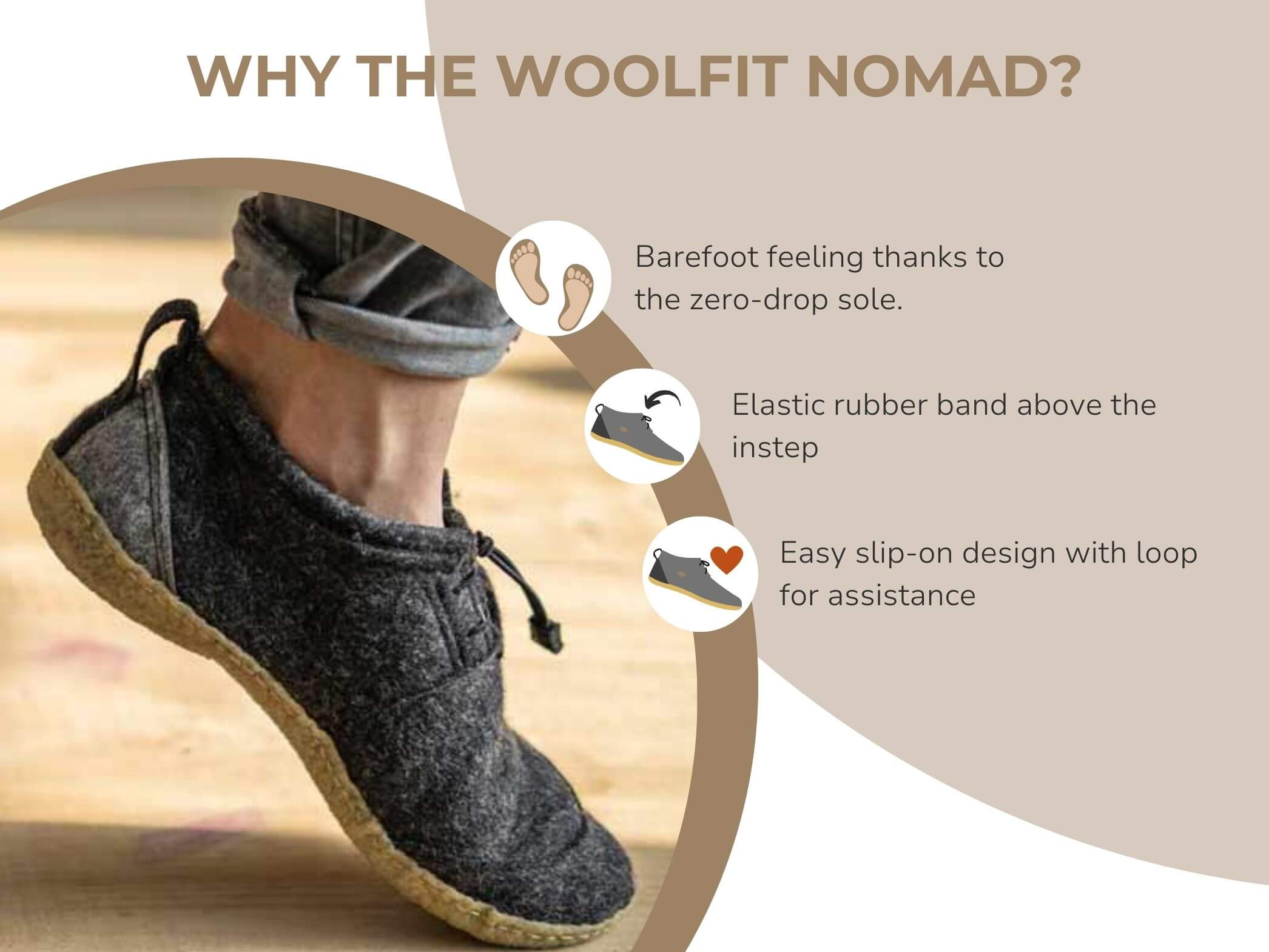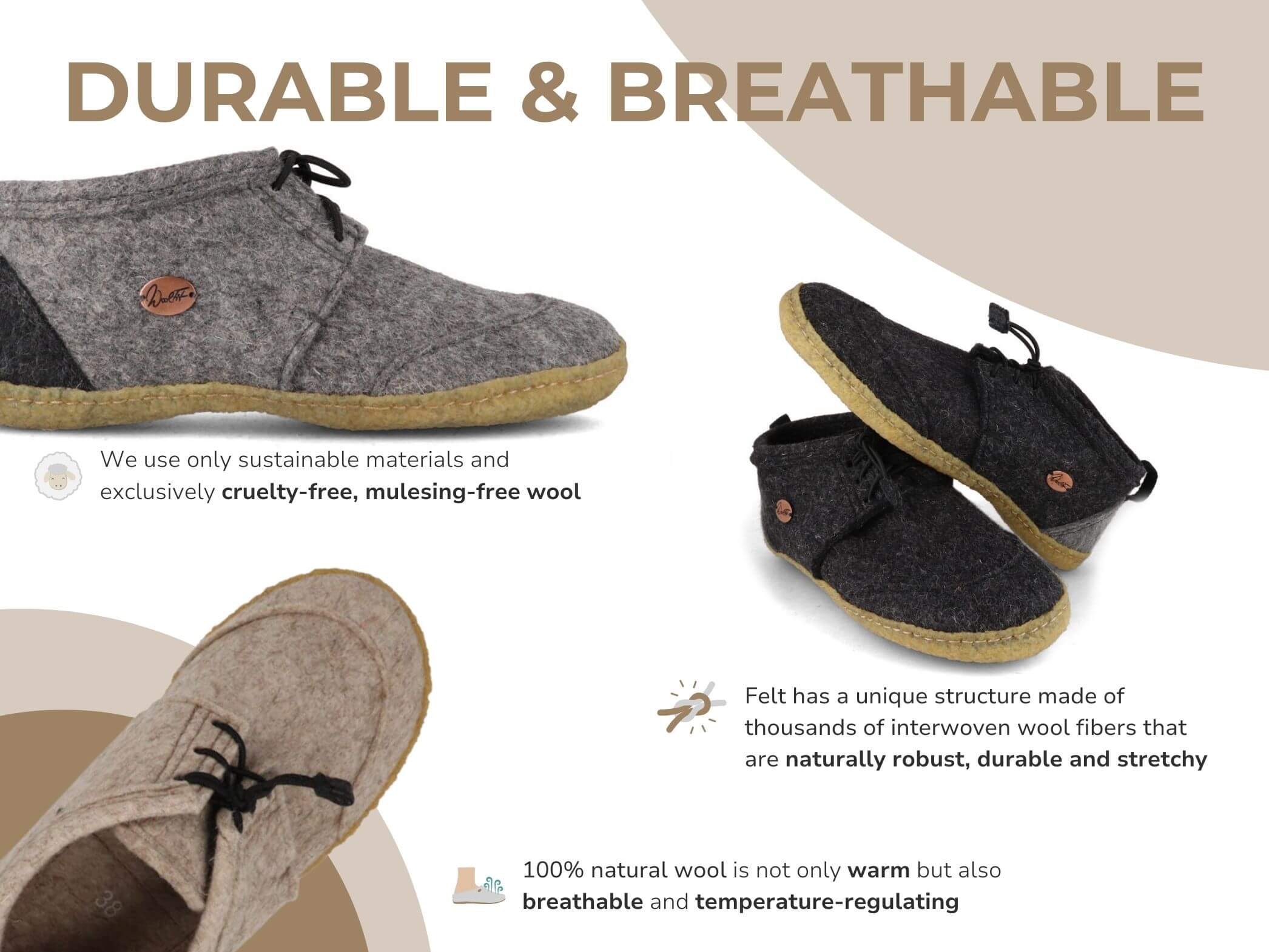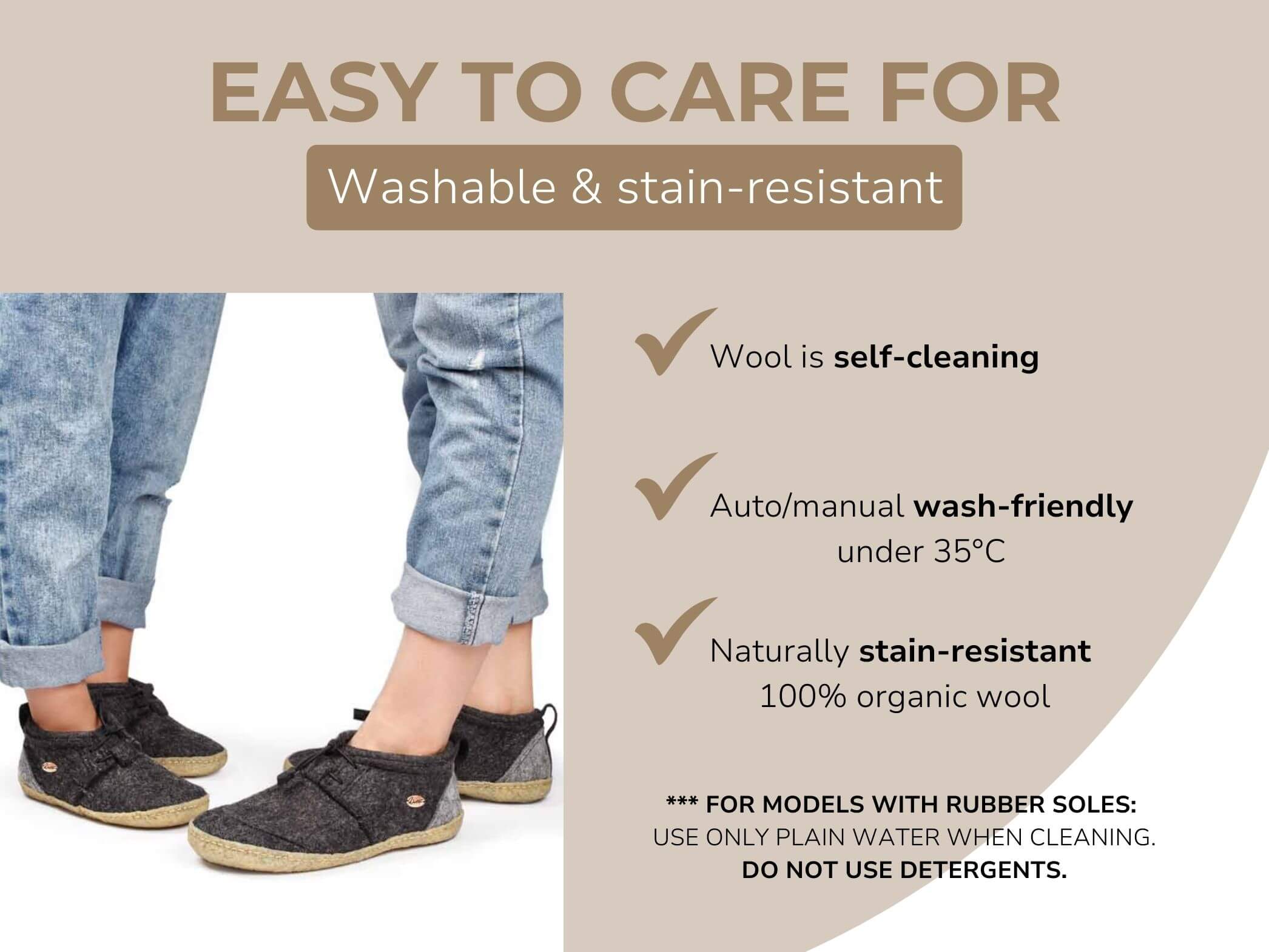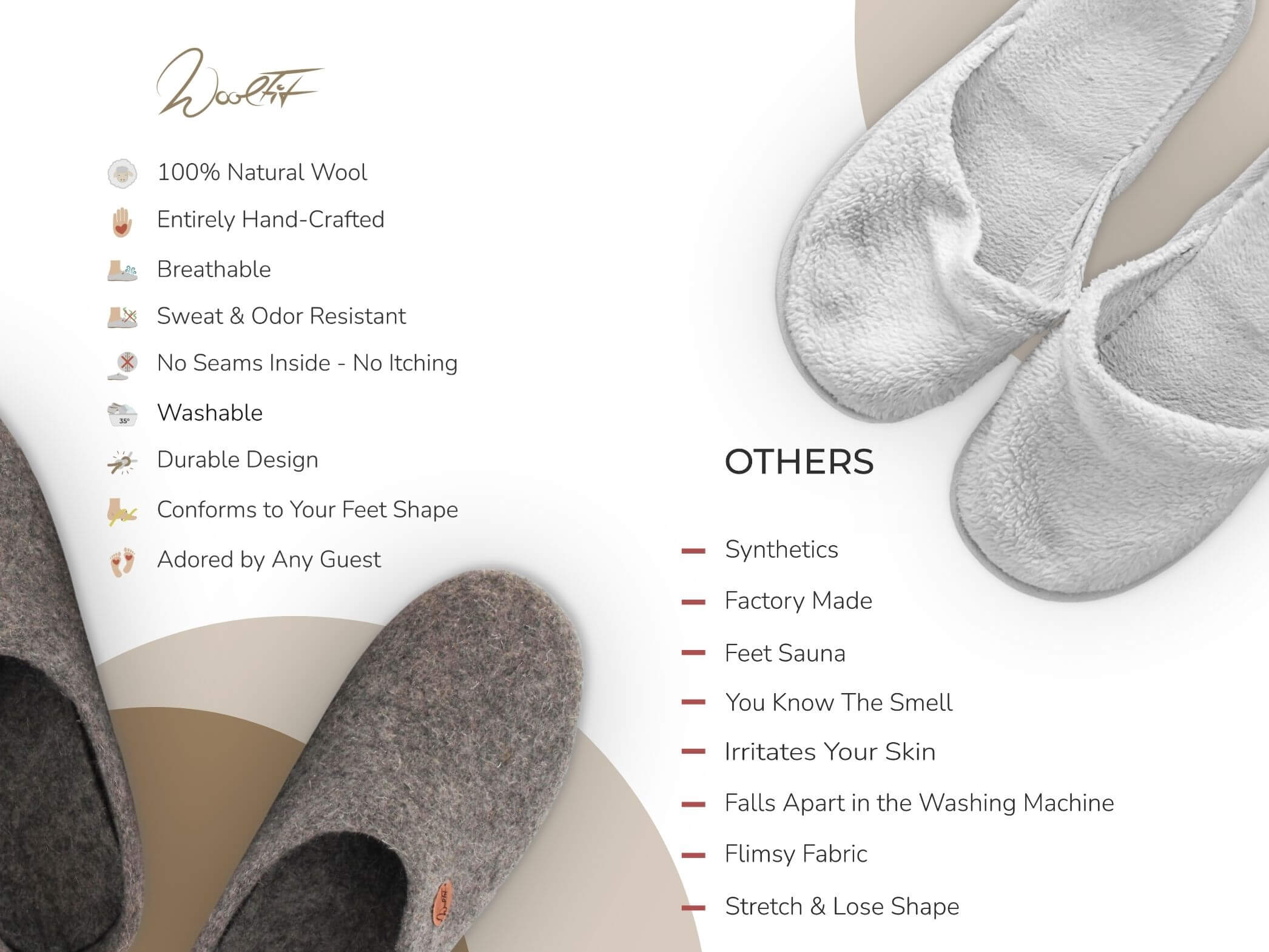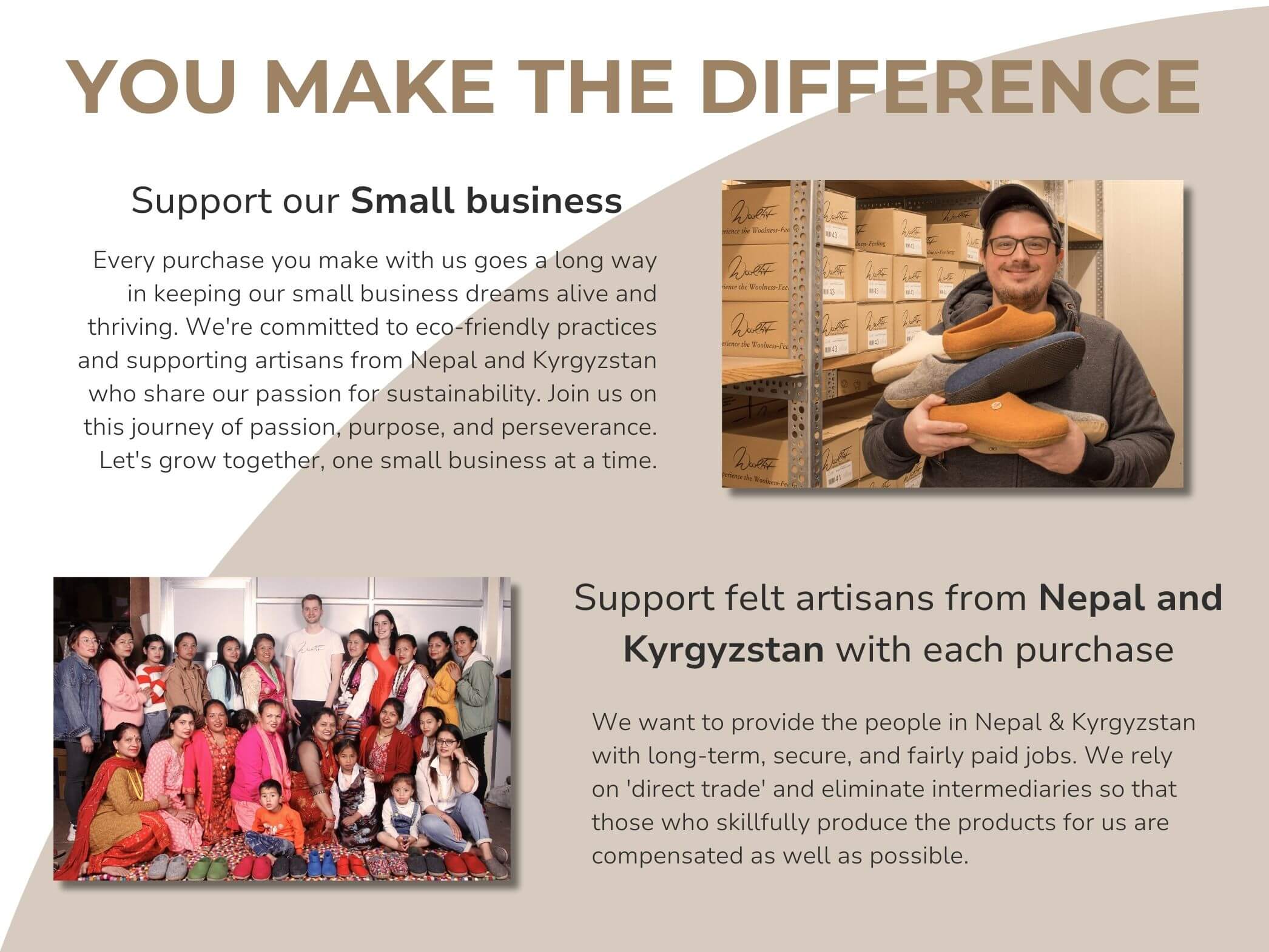 High Barfoot Slippers made of 100% Felt - perfect for beginners in barefoot running
High-quality felt made of 100% pure new wool
Breathable and temperature-regulating
Easy to put on with loop at the heel
Perfect and firm hold thanks to elastic band and laces without squeezing
Equipped with a thin natural rubber sole
Fair, Sustainable & Completely Plastic-Free Production
With your purchase, you support our Kyrgyz felt artists who handcraft these slippers for us in traditional methods. We place great importance on fair working conditions and fair compensation that goes beyond the Kyrgyz standards.
We also prioritize sustainability. That's why we use no plastic in the entire production process and ensure that all materials used are biodegradable. The leather sole is also tanned vegetably (without the use of chemicals).
Particularly Strong Wool from the Kyrgyz Highlands
The wool itself comes from regional Kyrgyz sheepherders near the production site. Due to the harsh highland conditions, the wool is perfect for particularly robust felt. Natural wool felt reliably keeps your feet warm but also allows them to breathe. The breathable material regulates temperature and automatically transports excess heat/moisture outwards.
Flexible Barefoot Sole made of 100% Natural Rubber
The thin sole is extra light, flexible, and adaptable. It is made 100% from natural rubber, not mixed with crude oil like other rubber soles. Its high flexibility completely adapts to the natural movements of your feet while walking, resulting in an unrestricted and carefree barefoot feeling that makes our Nomad slippers so unique.
The sole is outdoor-suitable, but due to the natural material, it is more sensitive than conventional outdoor shoes. The slip-resistant profile ensures stability and safety even on smooth surfaces.