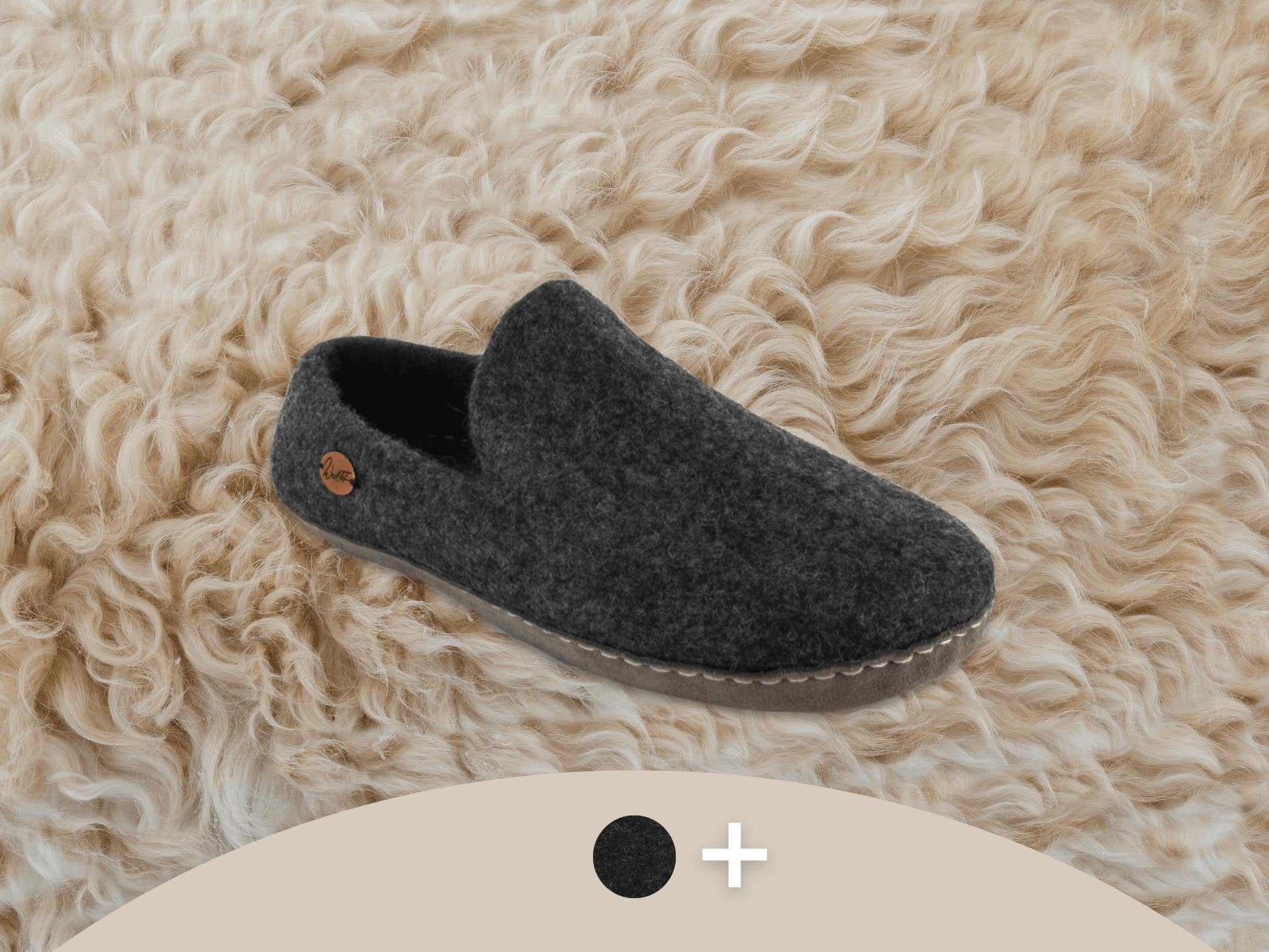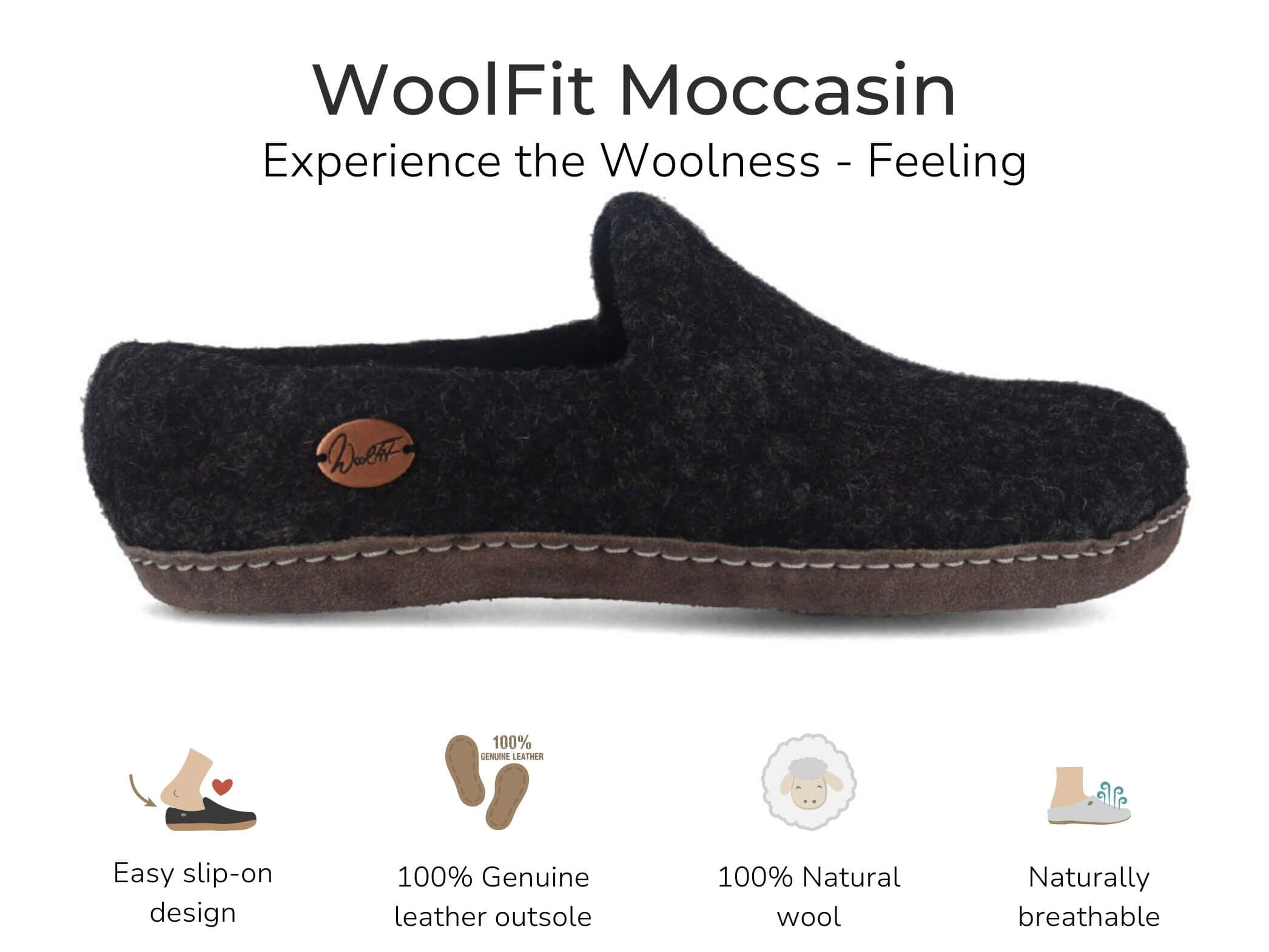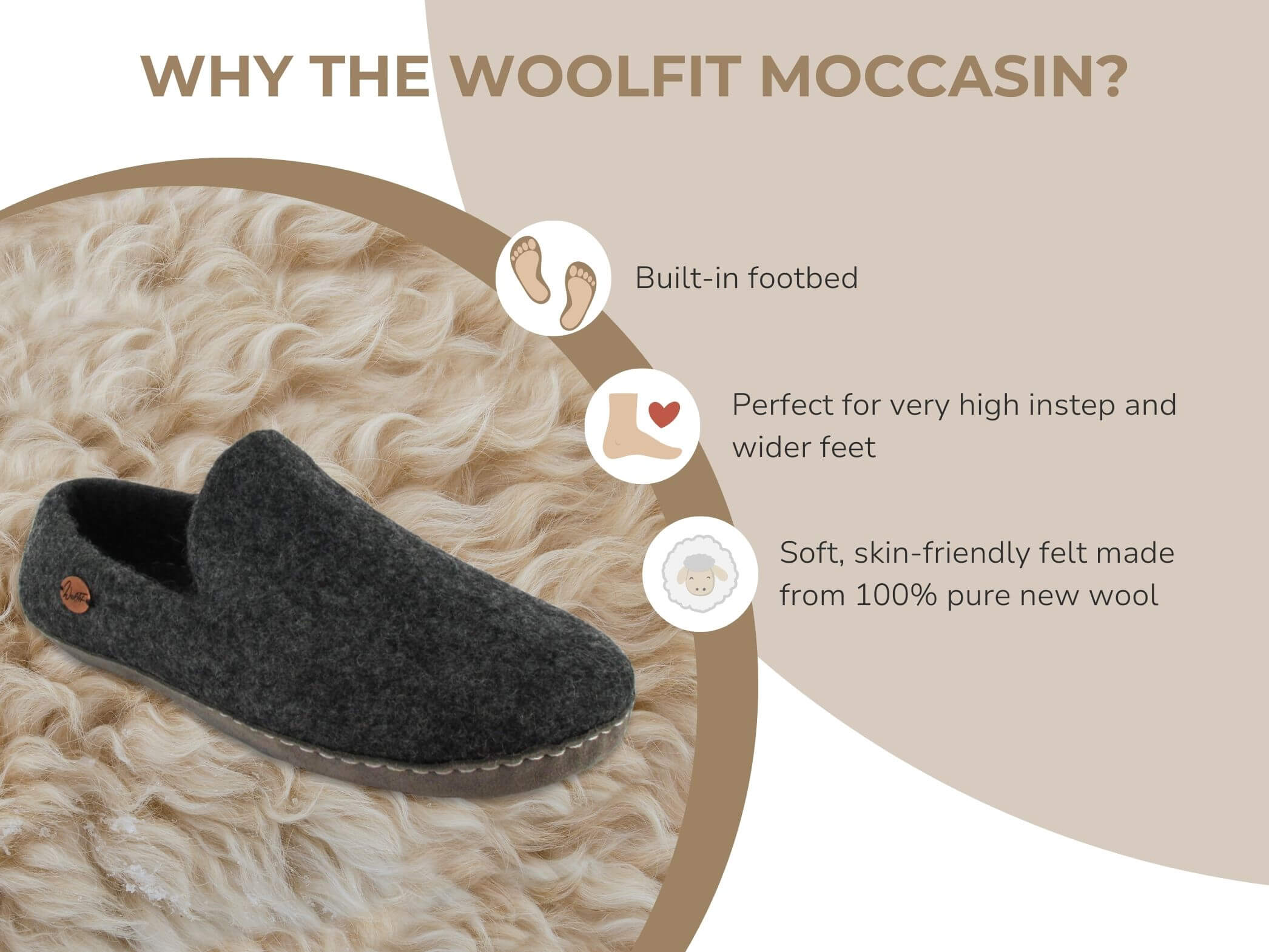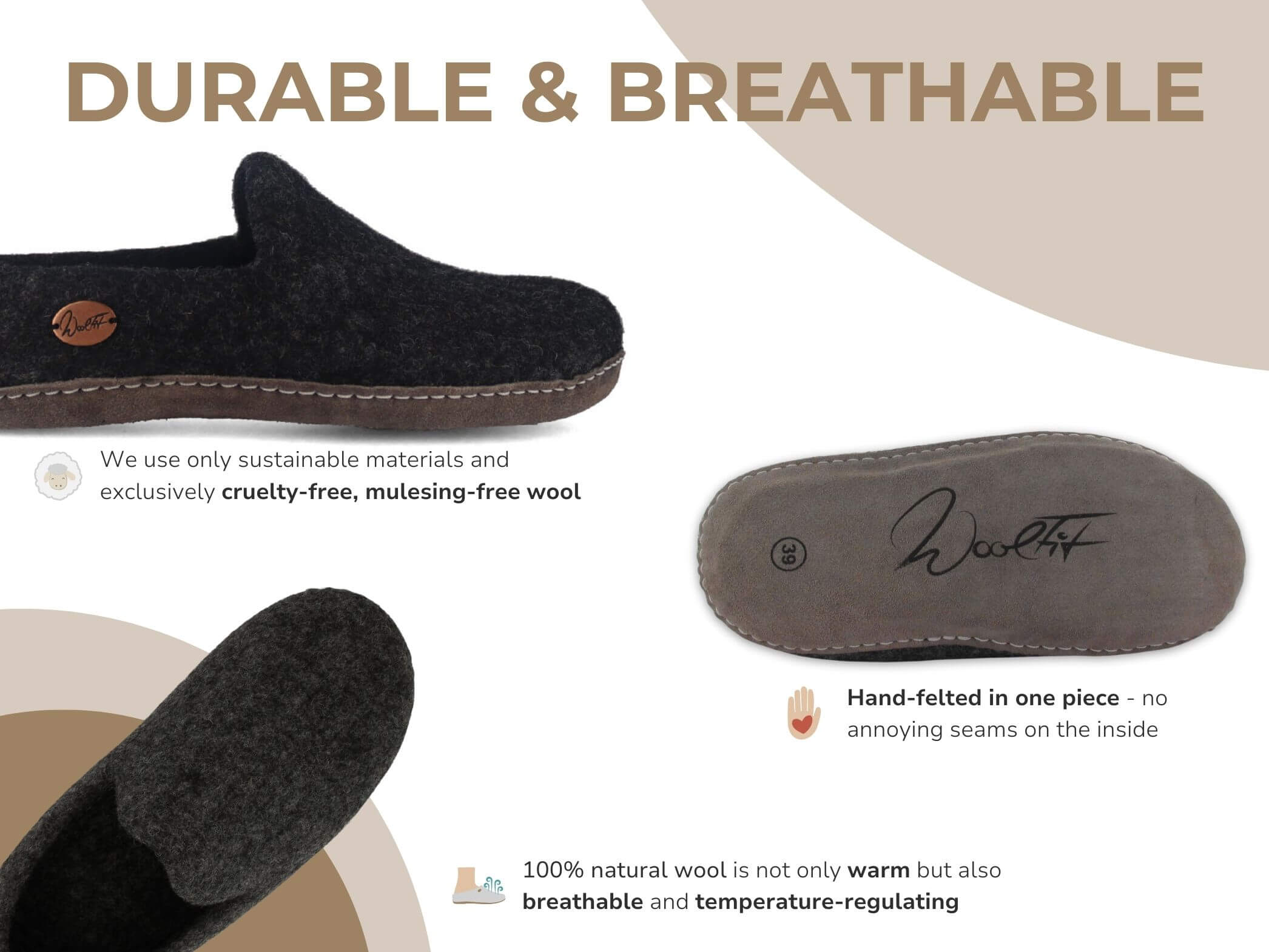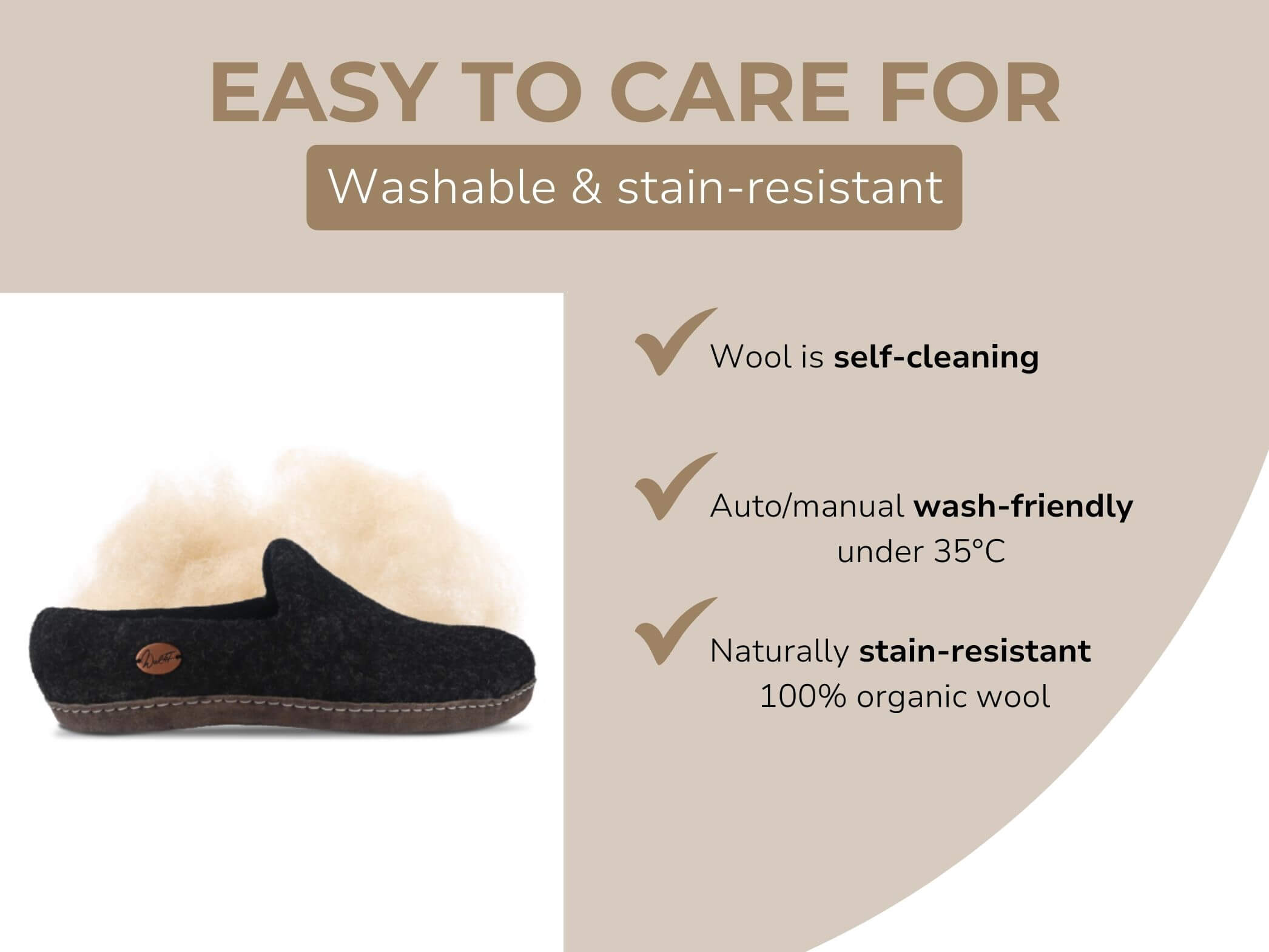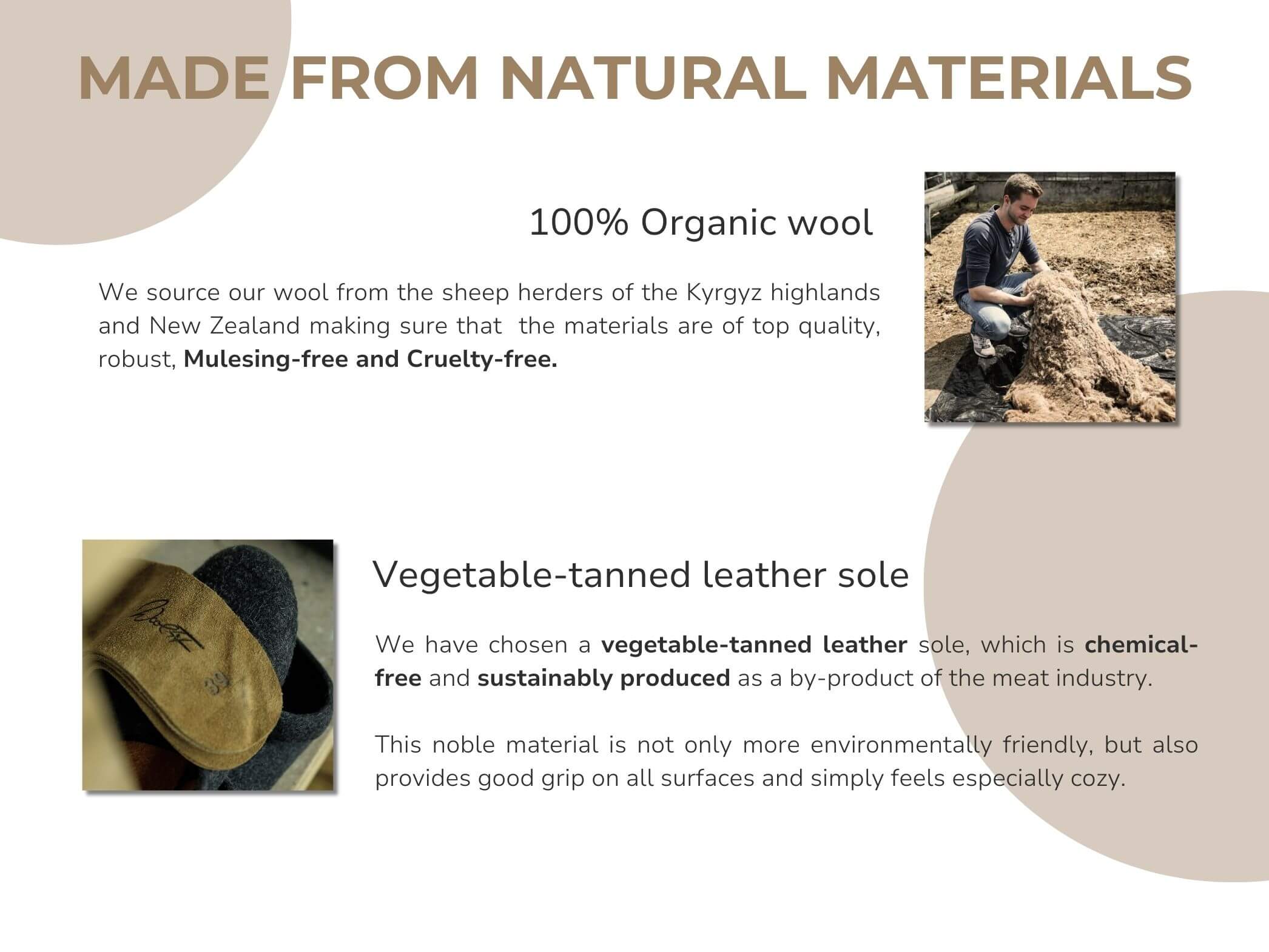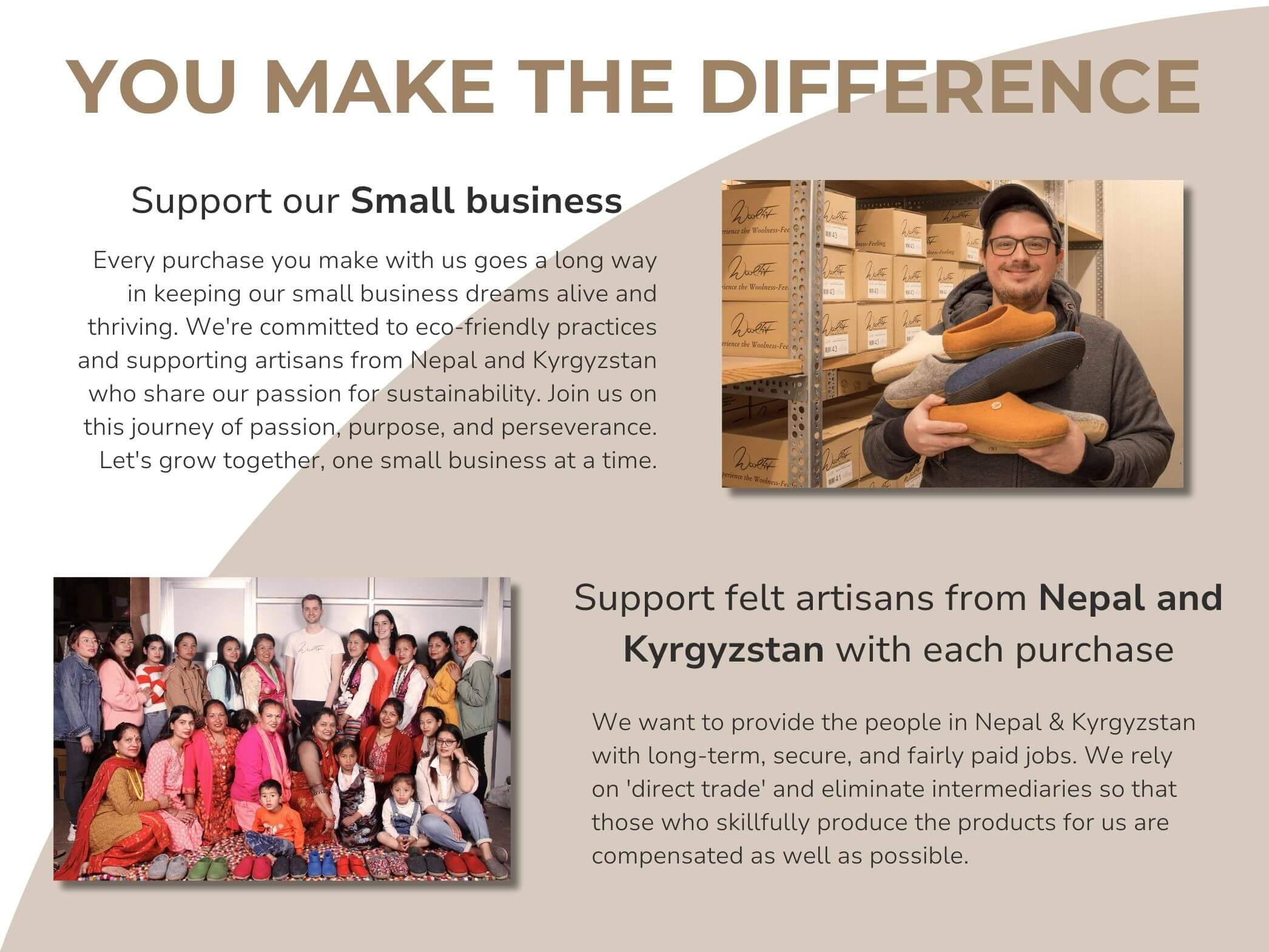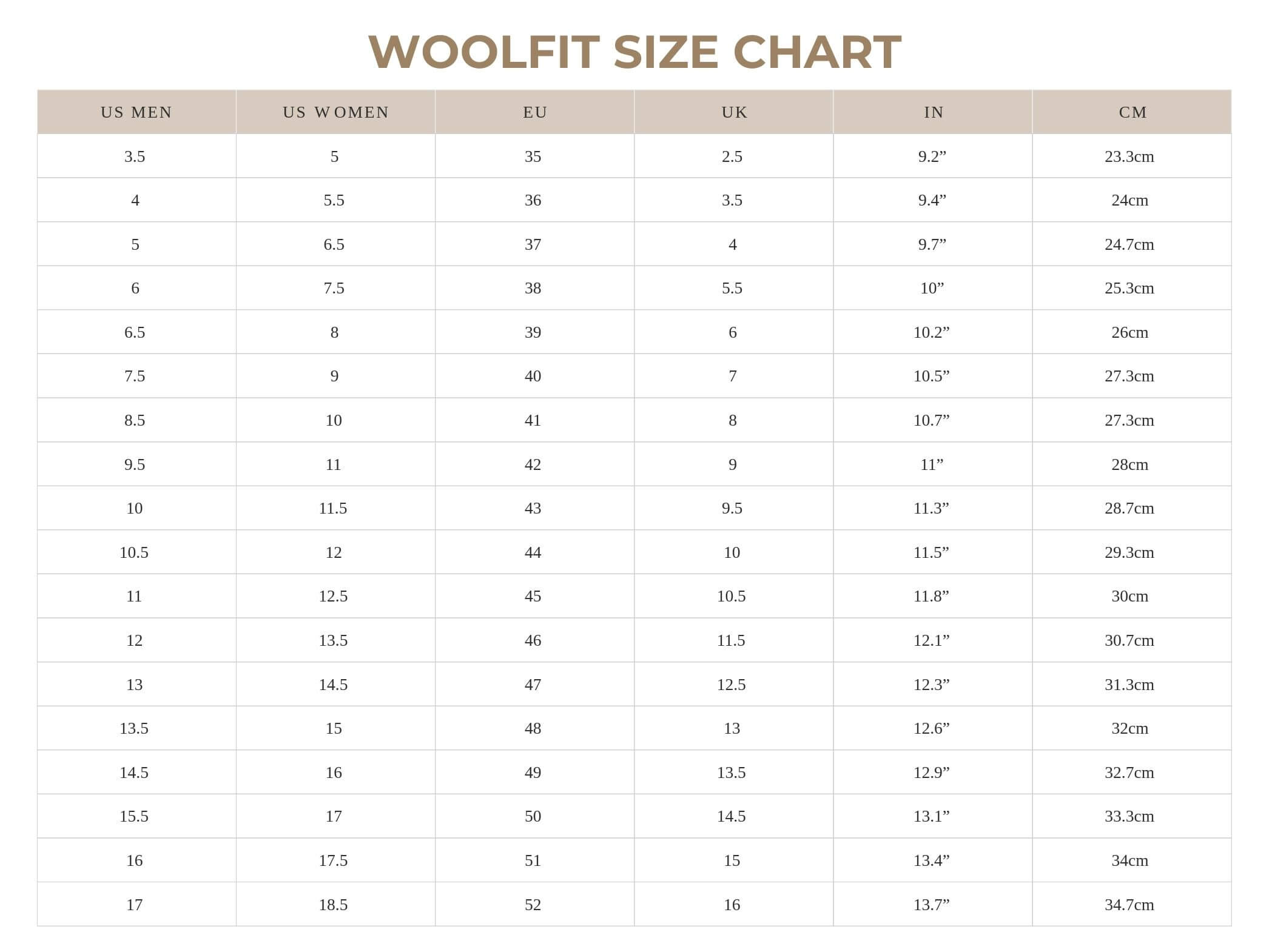 Moccasin
Felt Slippers with Footbed & Leather Sole
100% wool felt: warm, yet breathable
Built-in felt footbed with soft paddening
Leather outsole: light, sturdy & flexible
Arch support: Moderate support
This is why you'll LOVE them too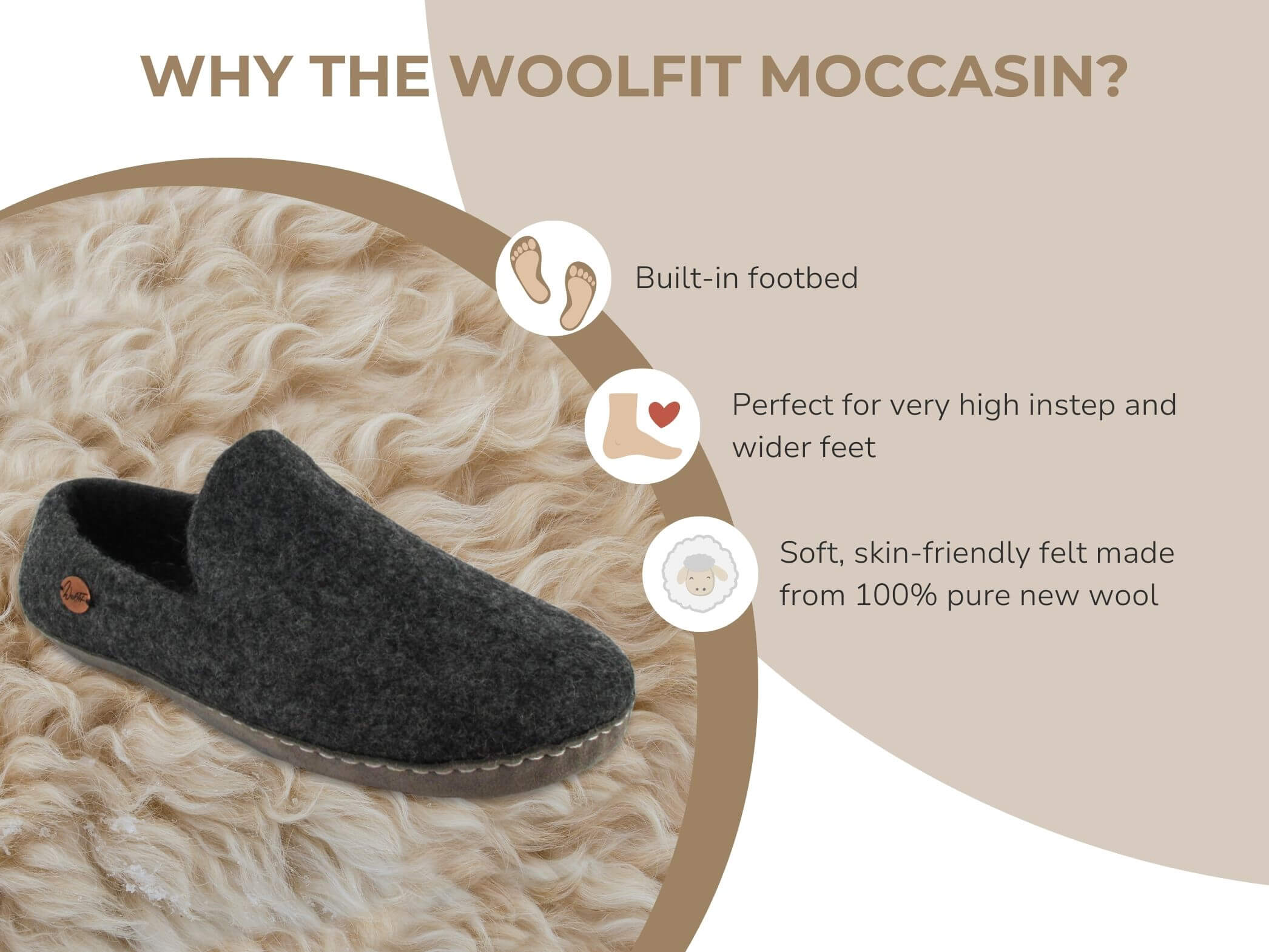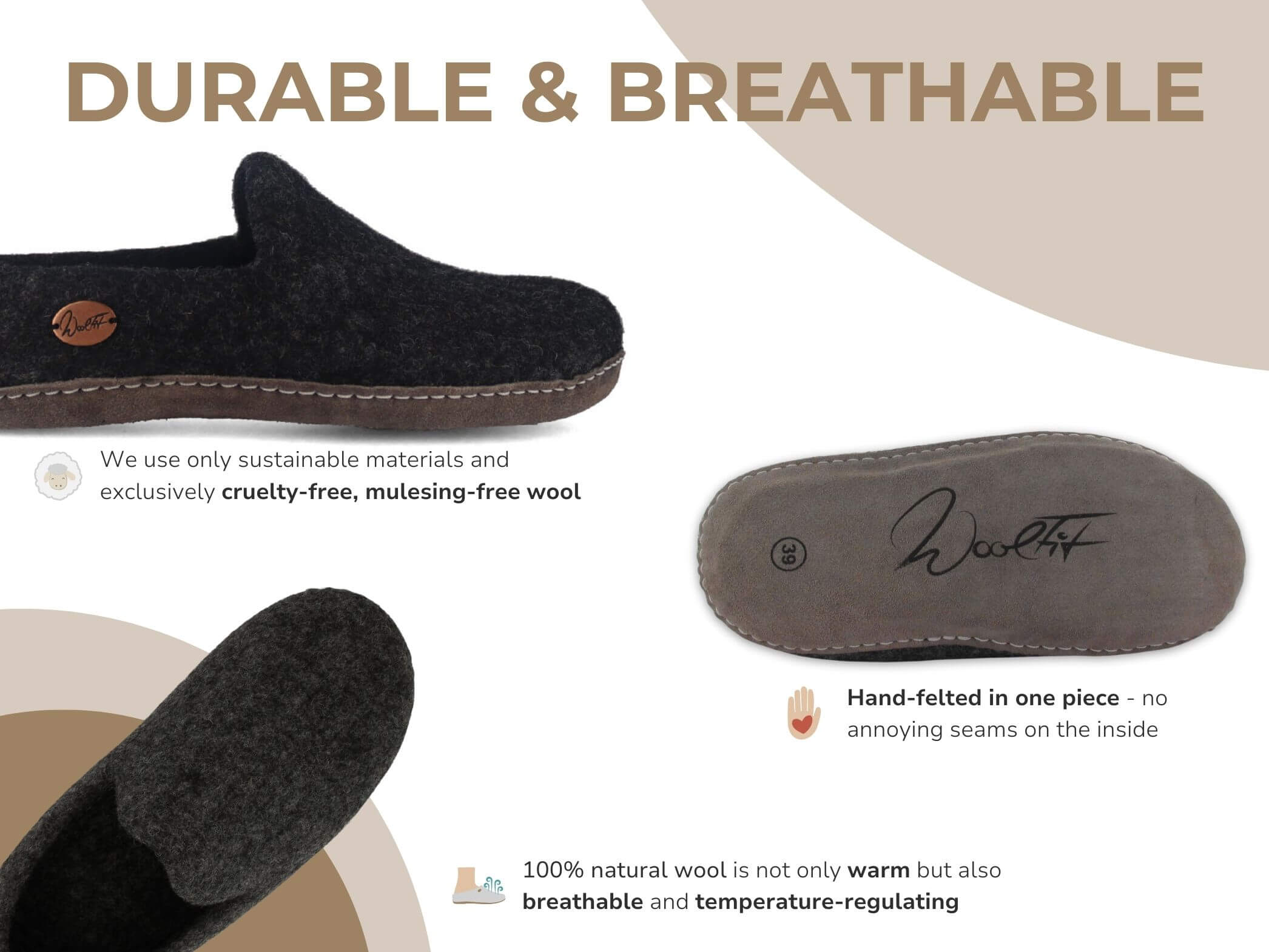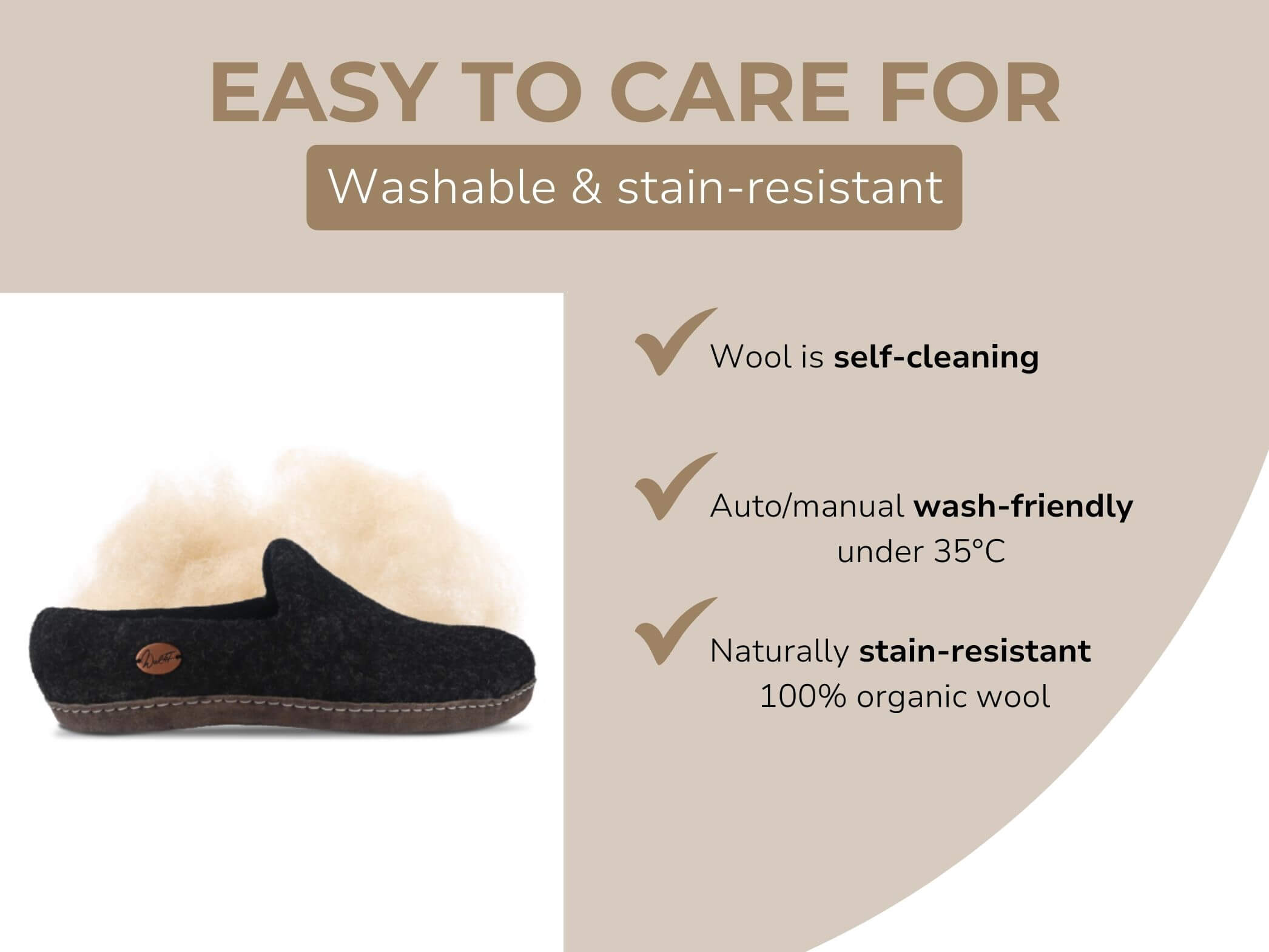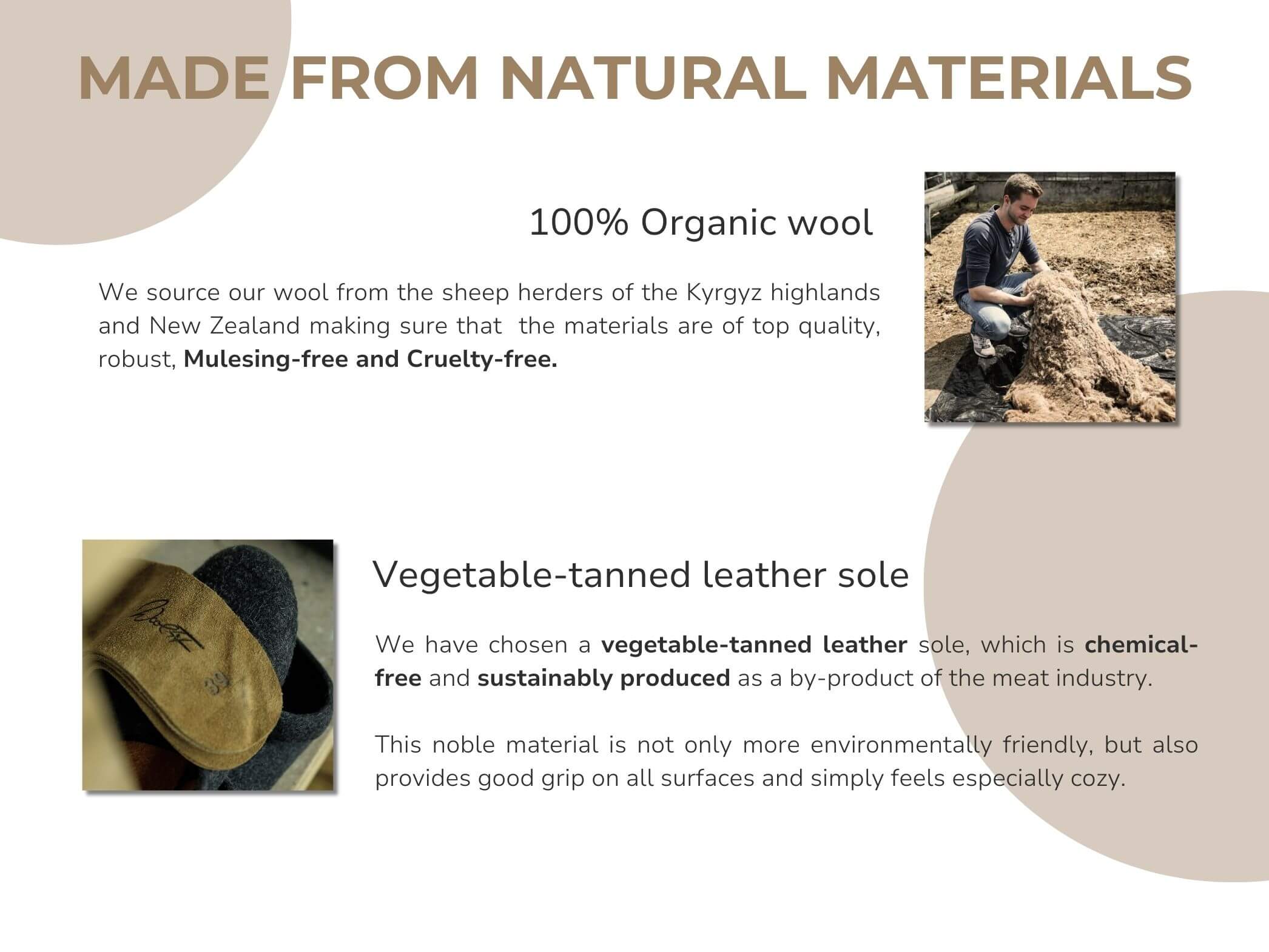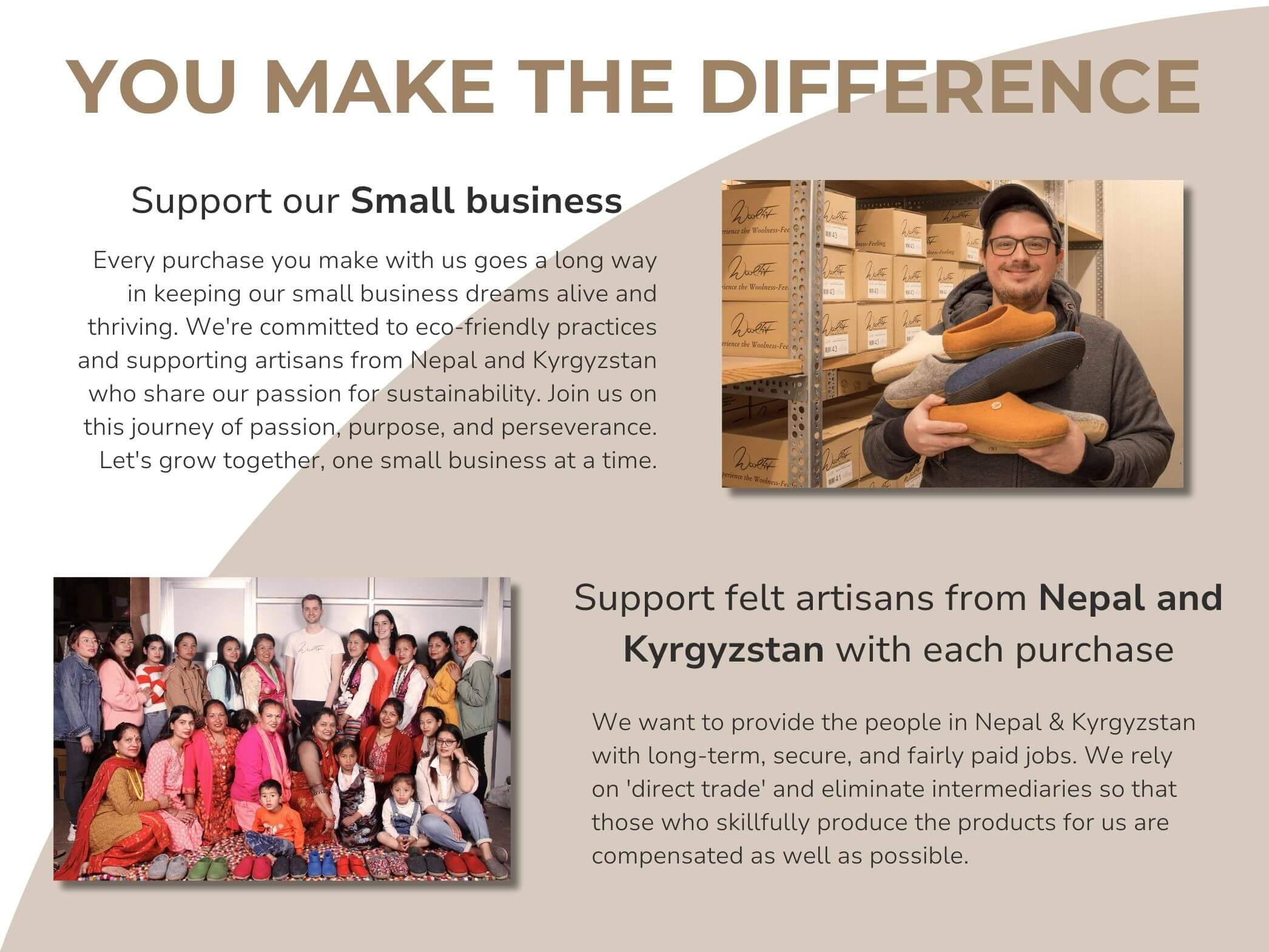 The Ideal Slippers for Wide Feet & High Insteps
Soft, skin-friendly felt made from 100% pure new wool
Hand-felted in one piece using traditional methods
Warm and breathable at the same time
Easy to put on with a wide entry
Integrated, adaptable footbed
Flexible sole made of robust goat leather
Same construction as the Footprint, but better for high insteps.
The Most Extraordinary WoolFit
The combination of modern design, natural materials, the WoolFit® shoe bed, and handcraftsmanship make the WoolFit® Moccasin a truly extraordinary felt slipper.
We added the felt moccasin to our product range because it not only looks great, but also offers an ideal solution for people with very high insteps and wider feet. The integrated hand-felted tongue makes the shoe flexibly adaptable for high insteps.
Material Properties
The wool used for the felt in our moccasin is 100% natural and comes from Oceania. With a wool fiber diameter of 24 microns, it is only one step below merino wool in softness, but much more robust and durable.
Sustainable Production
Our WoolFit® Moccasin is made in a Nepalese factory. The production process places great emphasis on using natural, regional raw materials. This particularly sustainable method of production is at the core of our company and brand philosophy, which is to minimize our impact on the environment as much as possible.