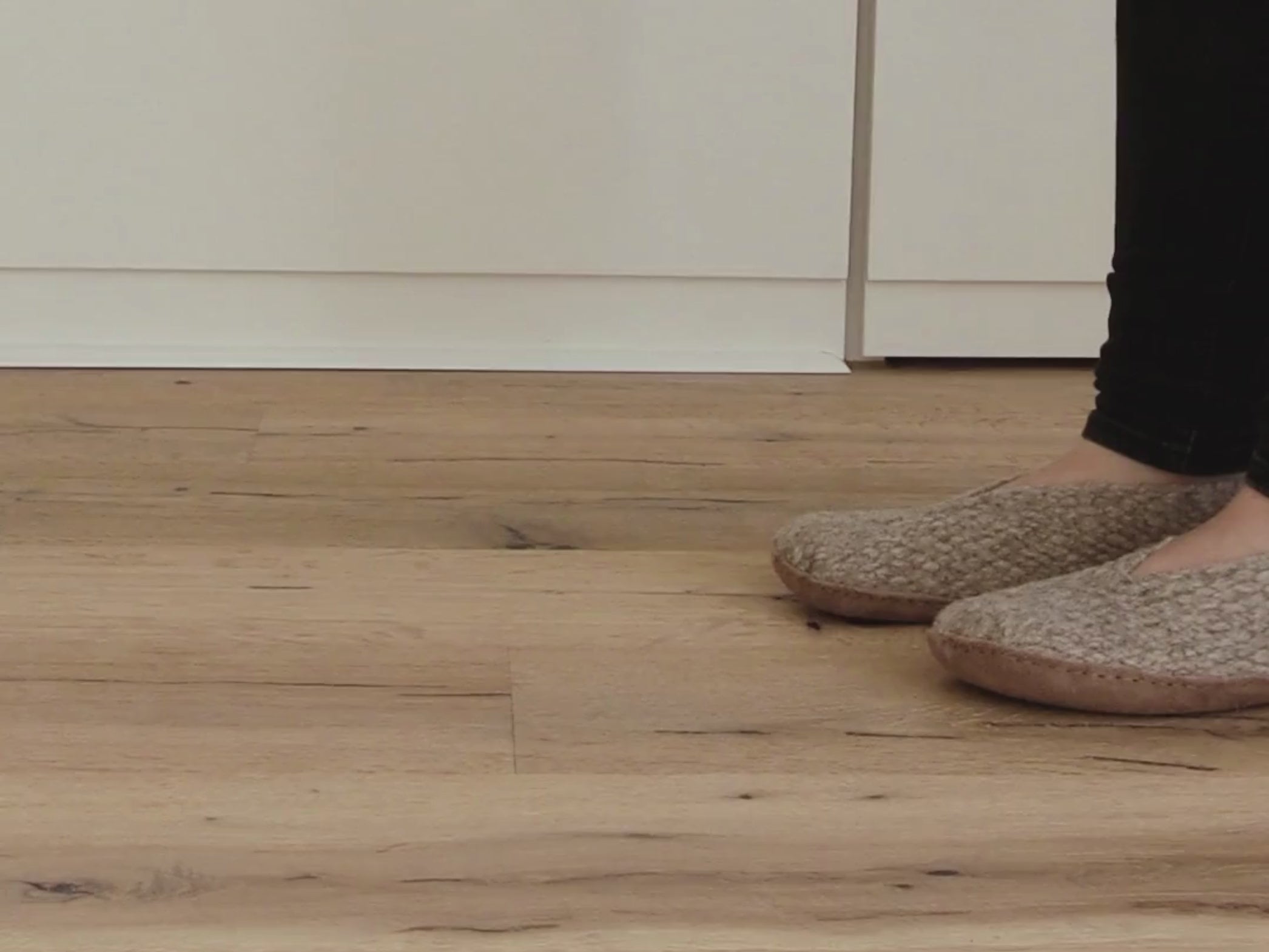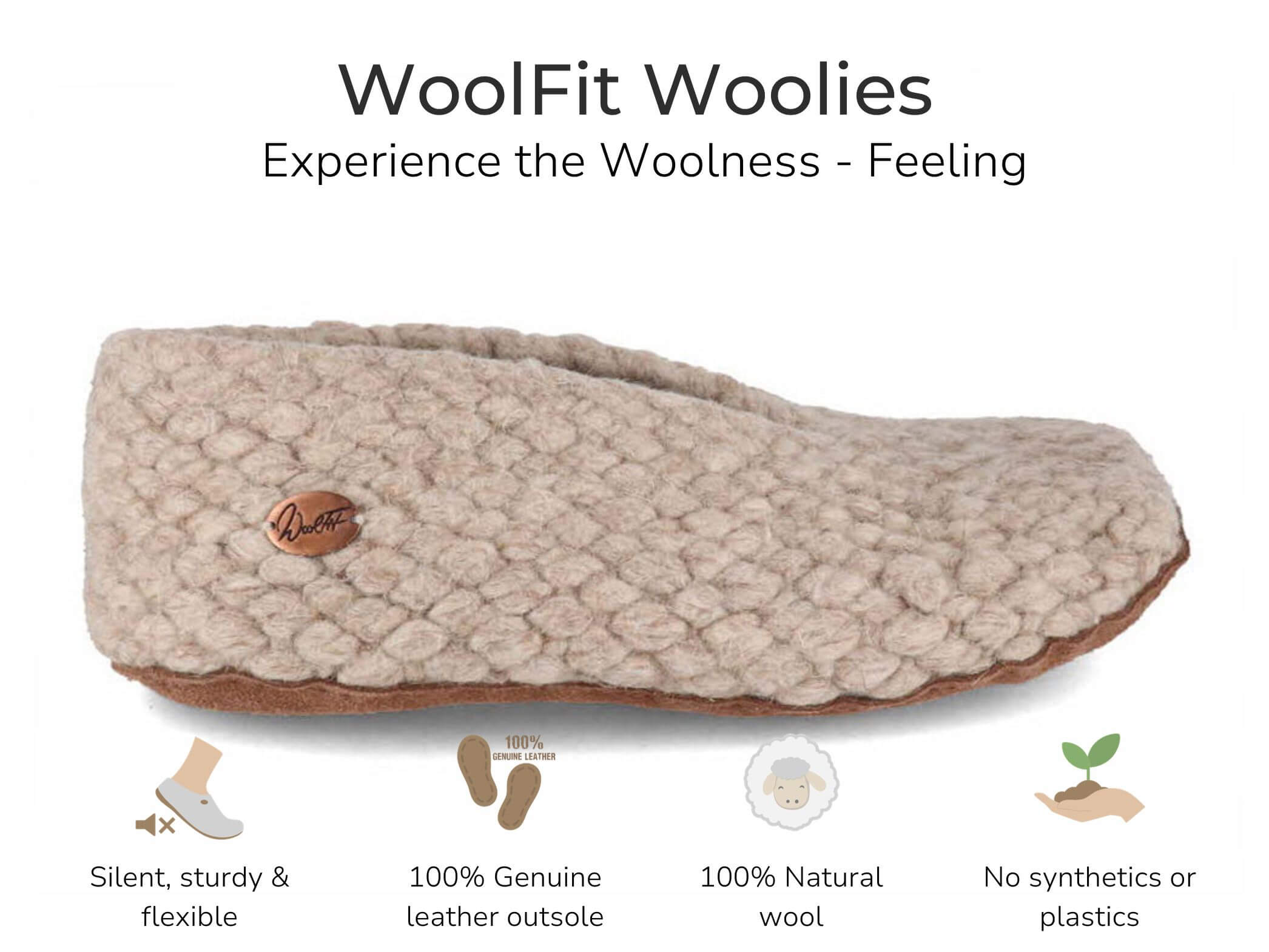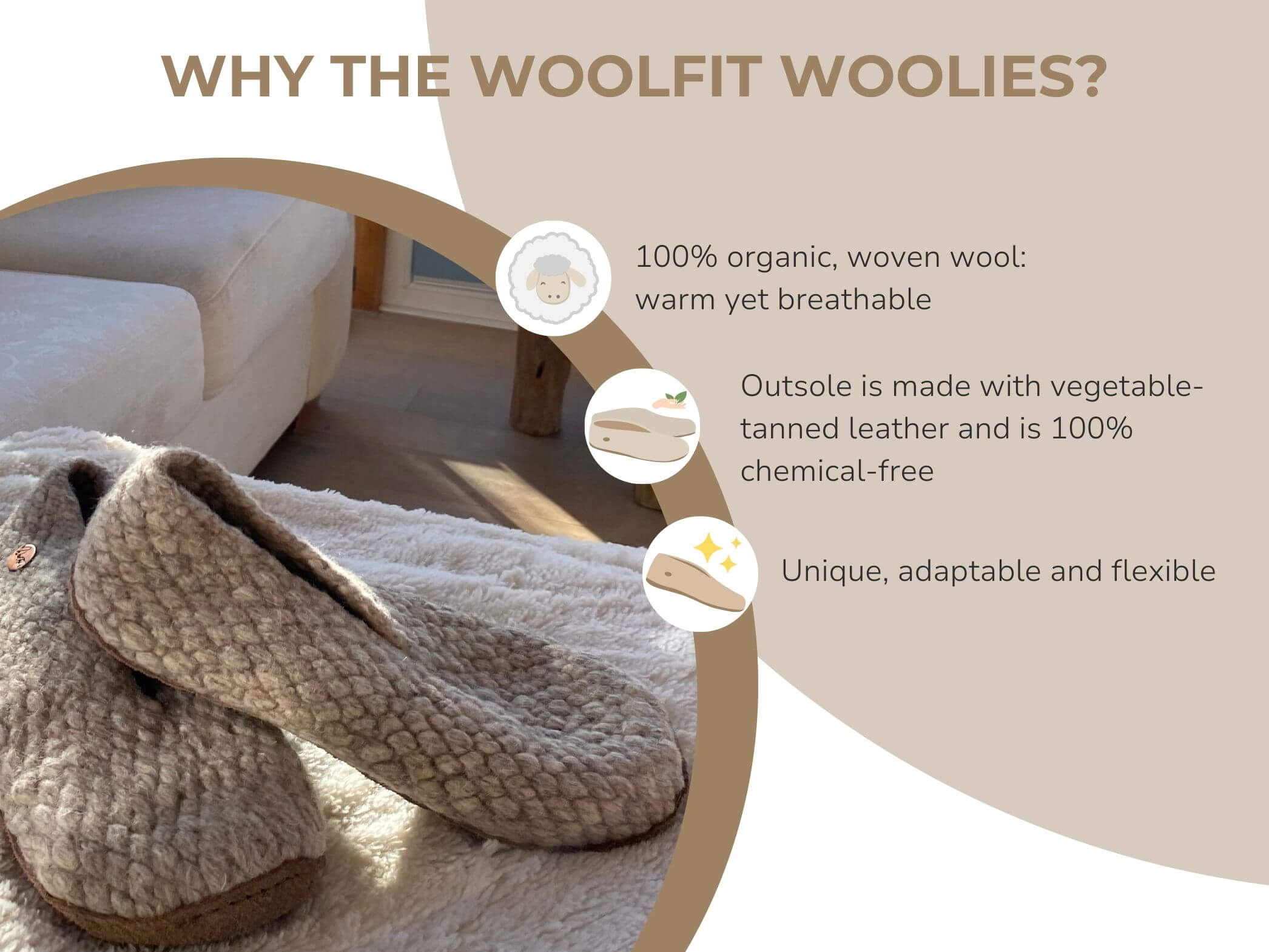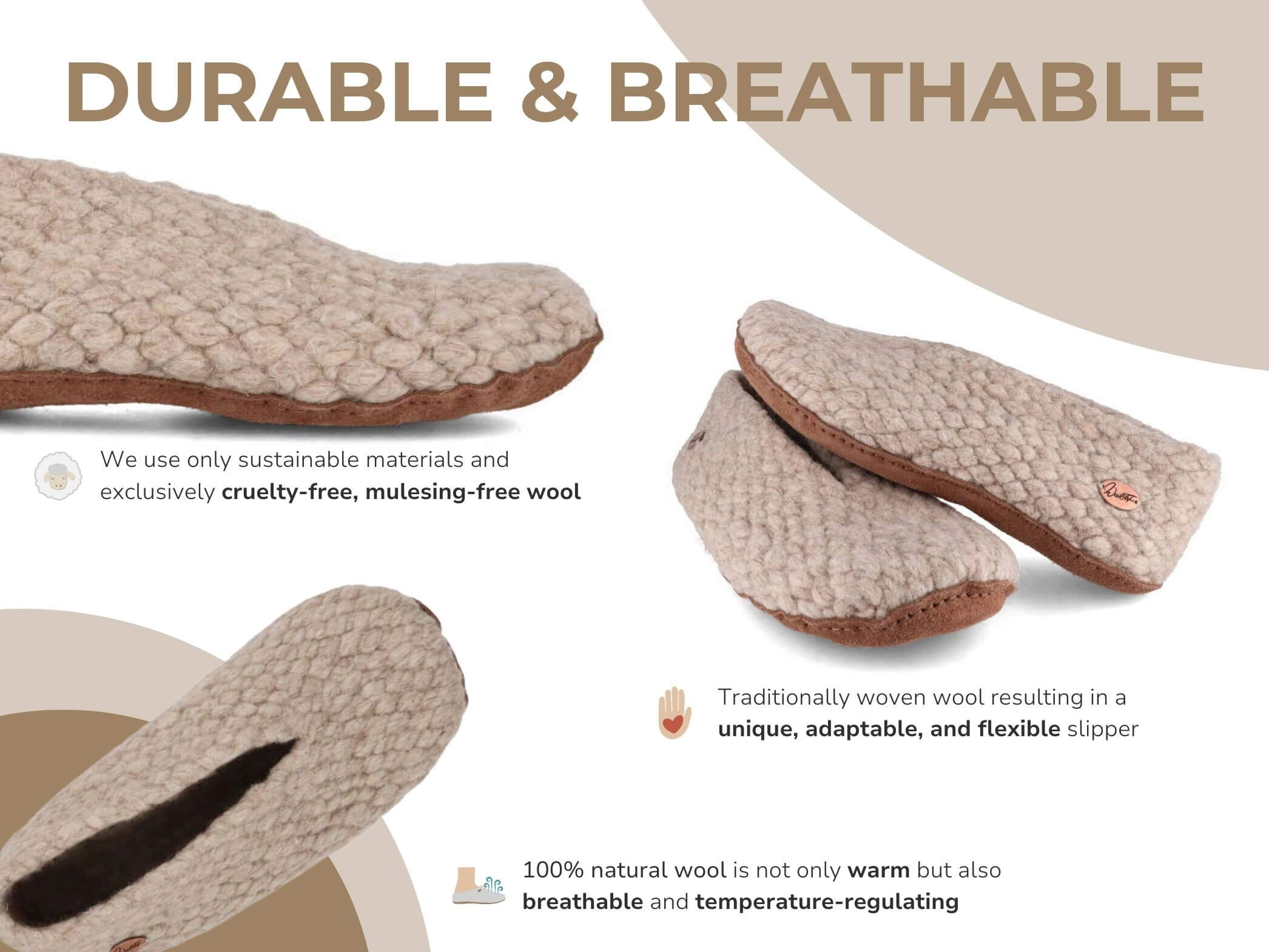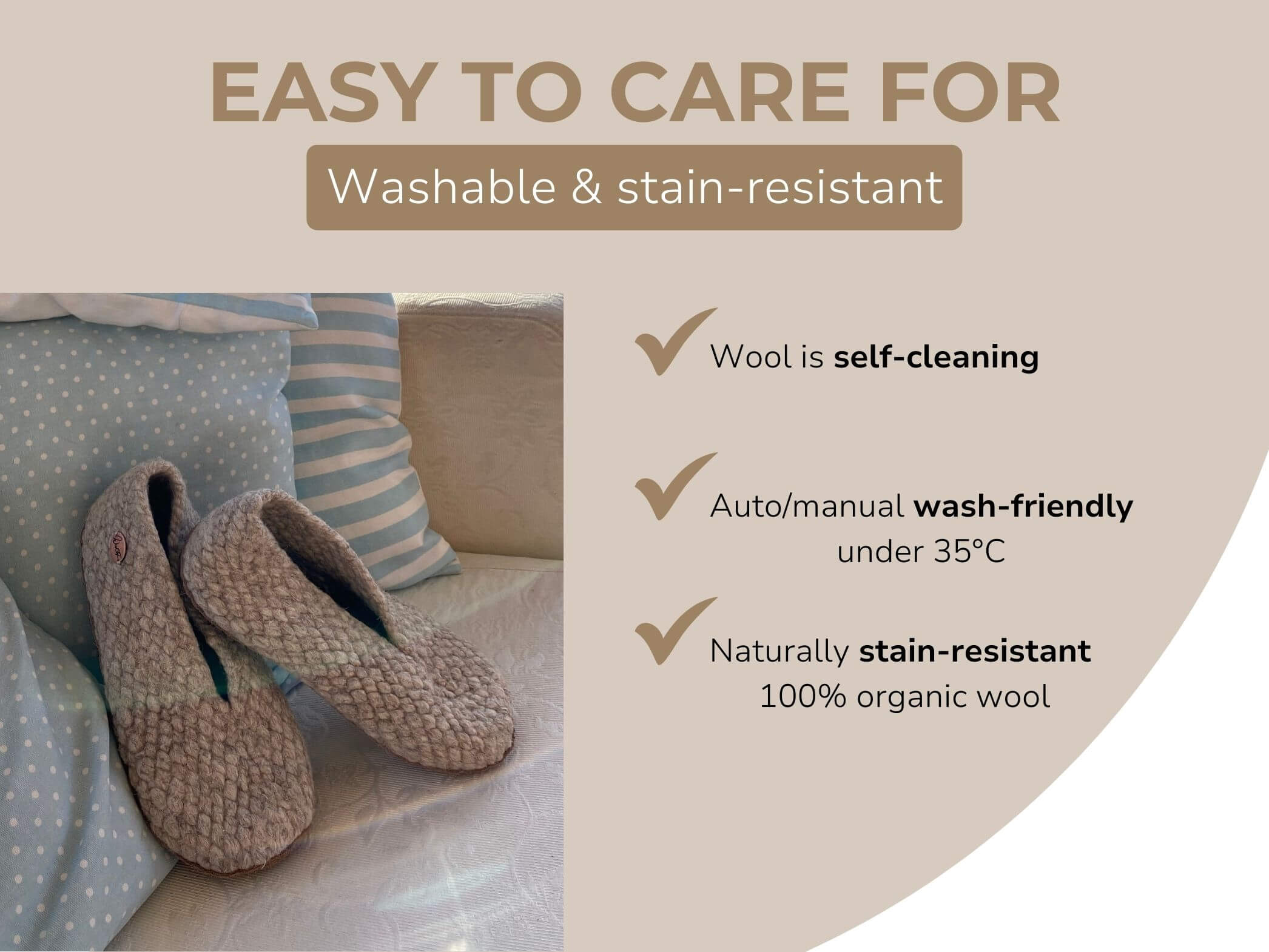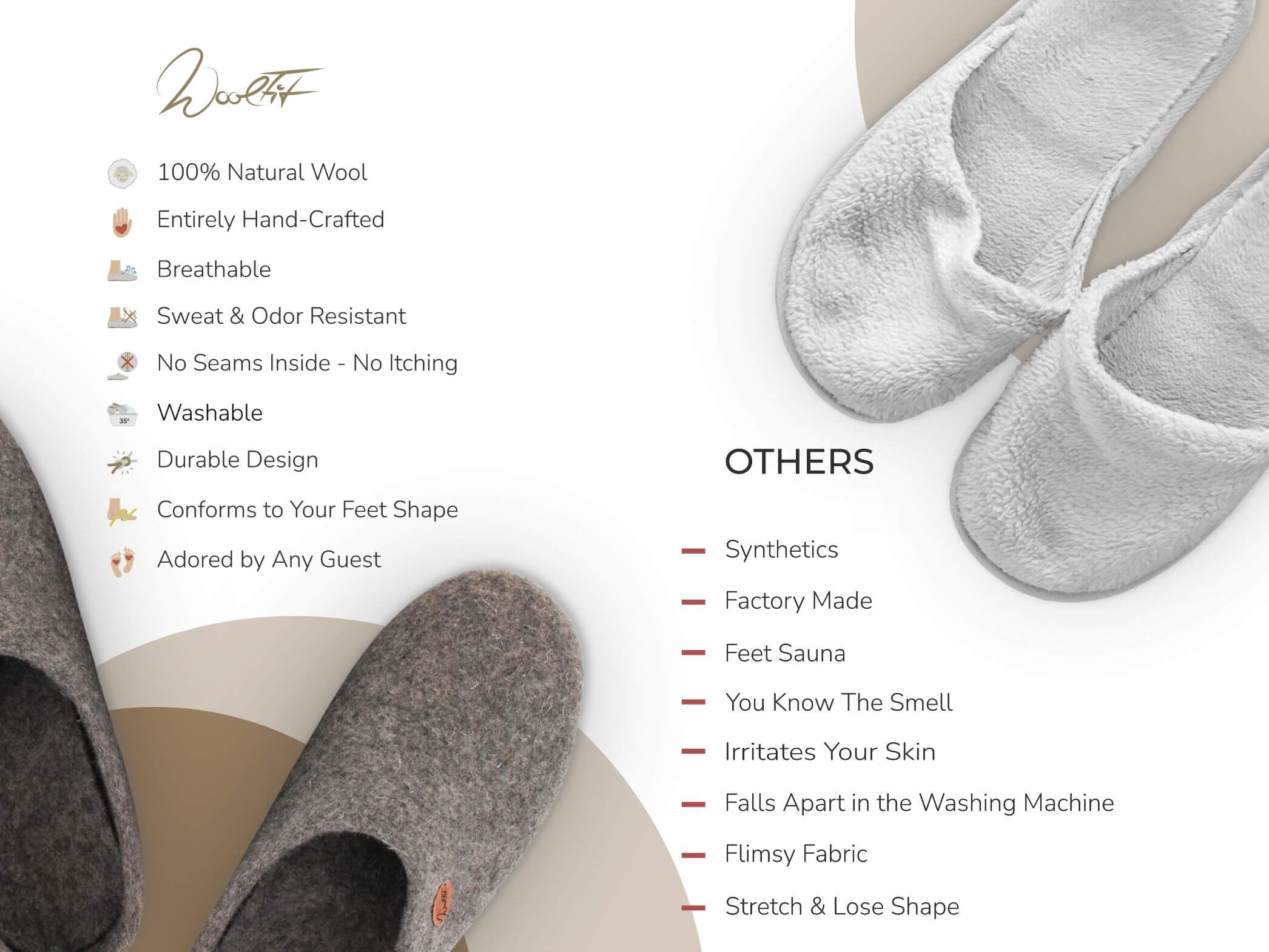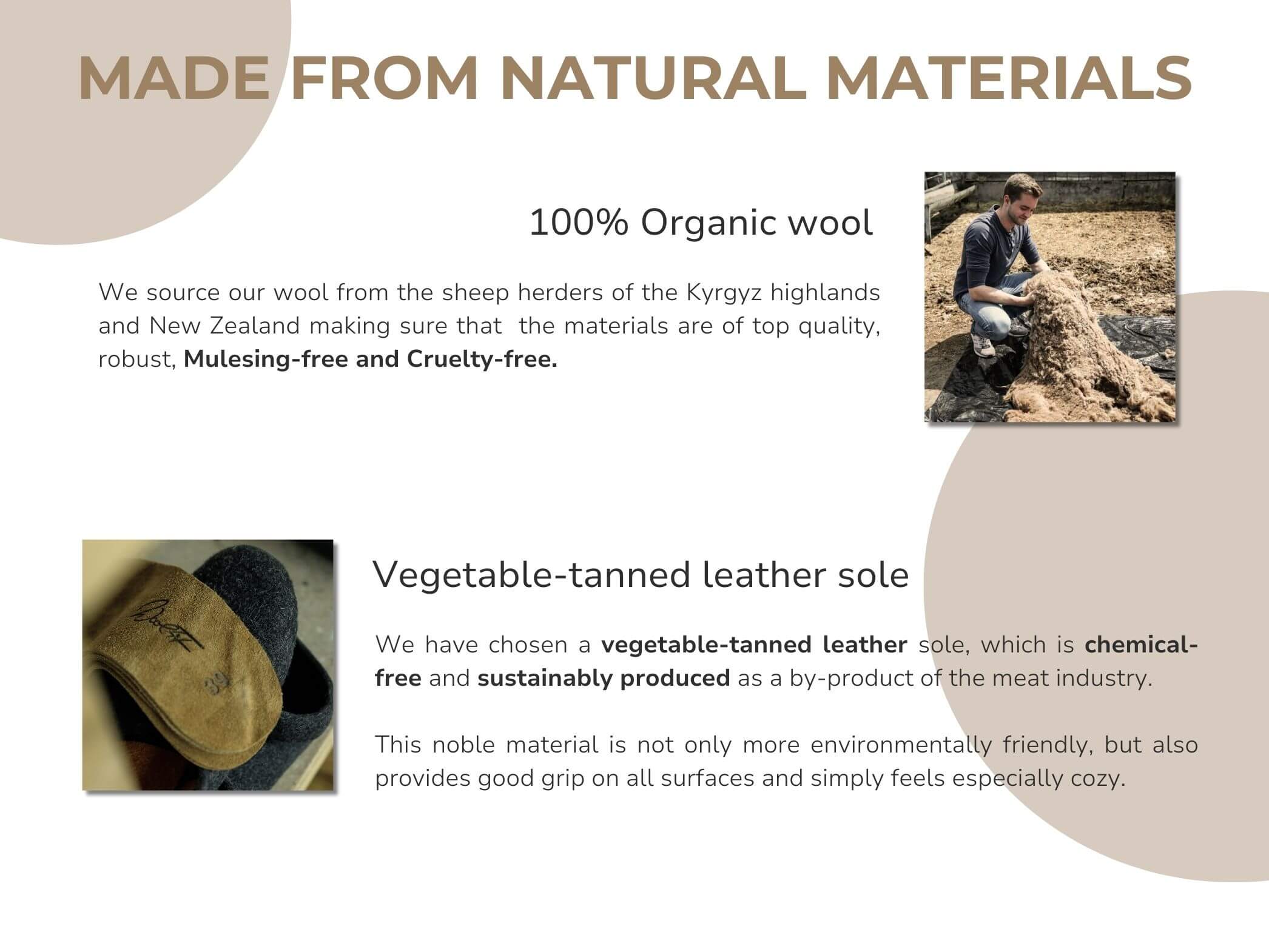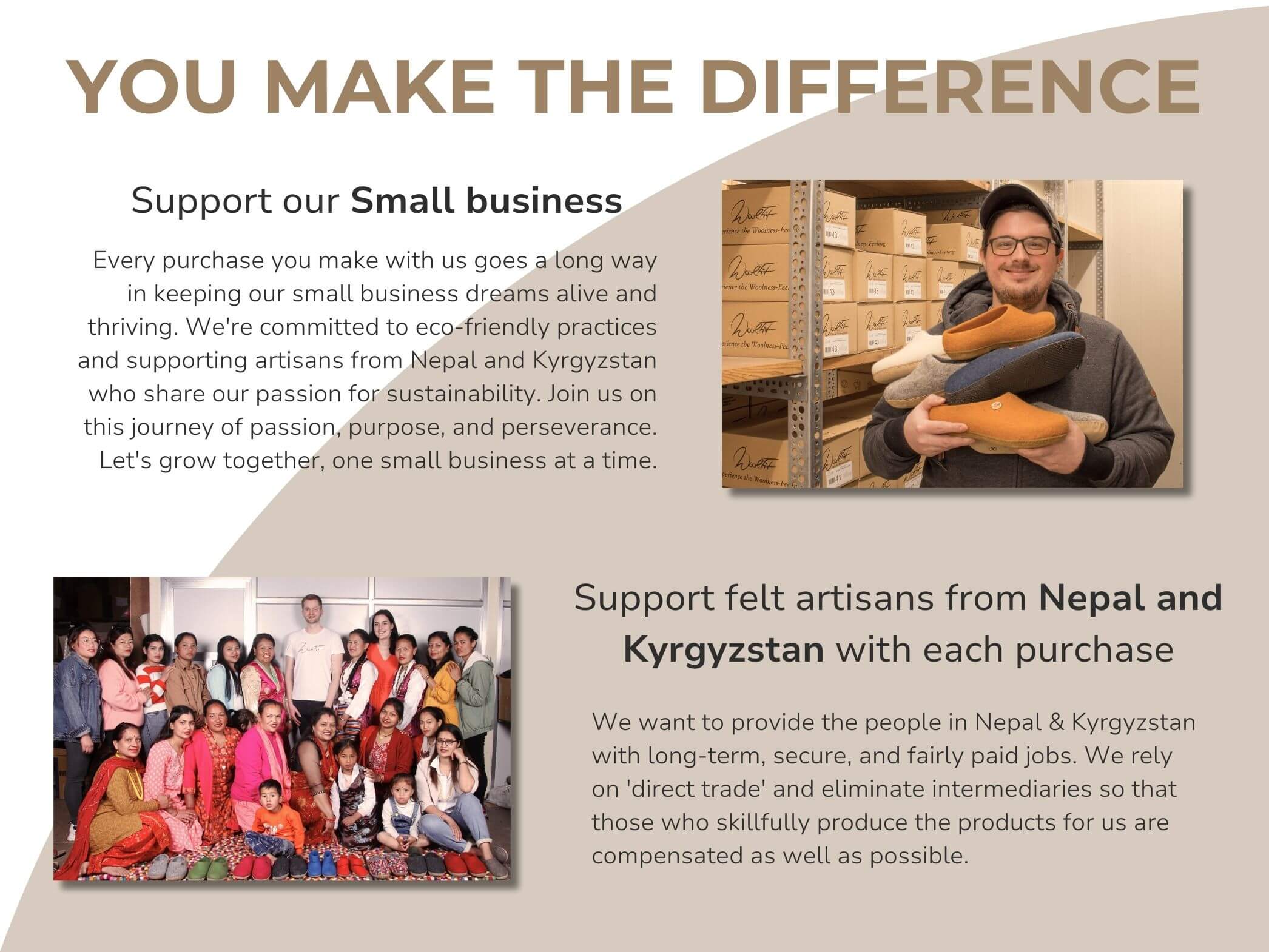 Woolies
Woven Slippers
100% wool: warm, yet breathable
Built-in felt footbed with soft paddening
Leather outsole: light, sturdy & flexible
Arch support: Moderate support
This is why you'll LOVE them too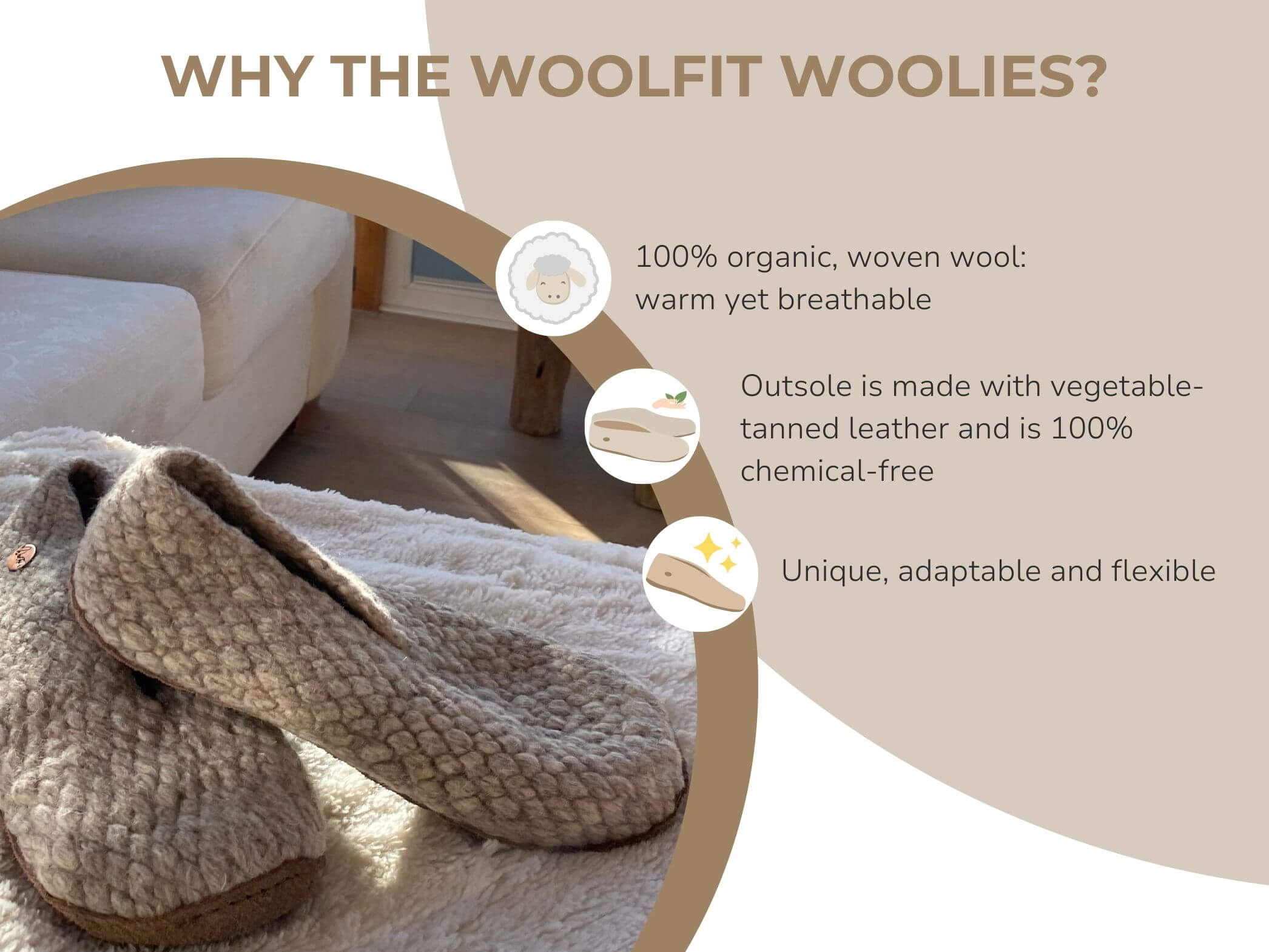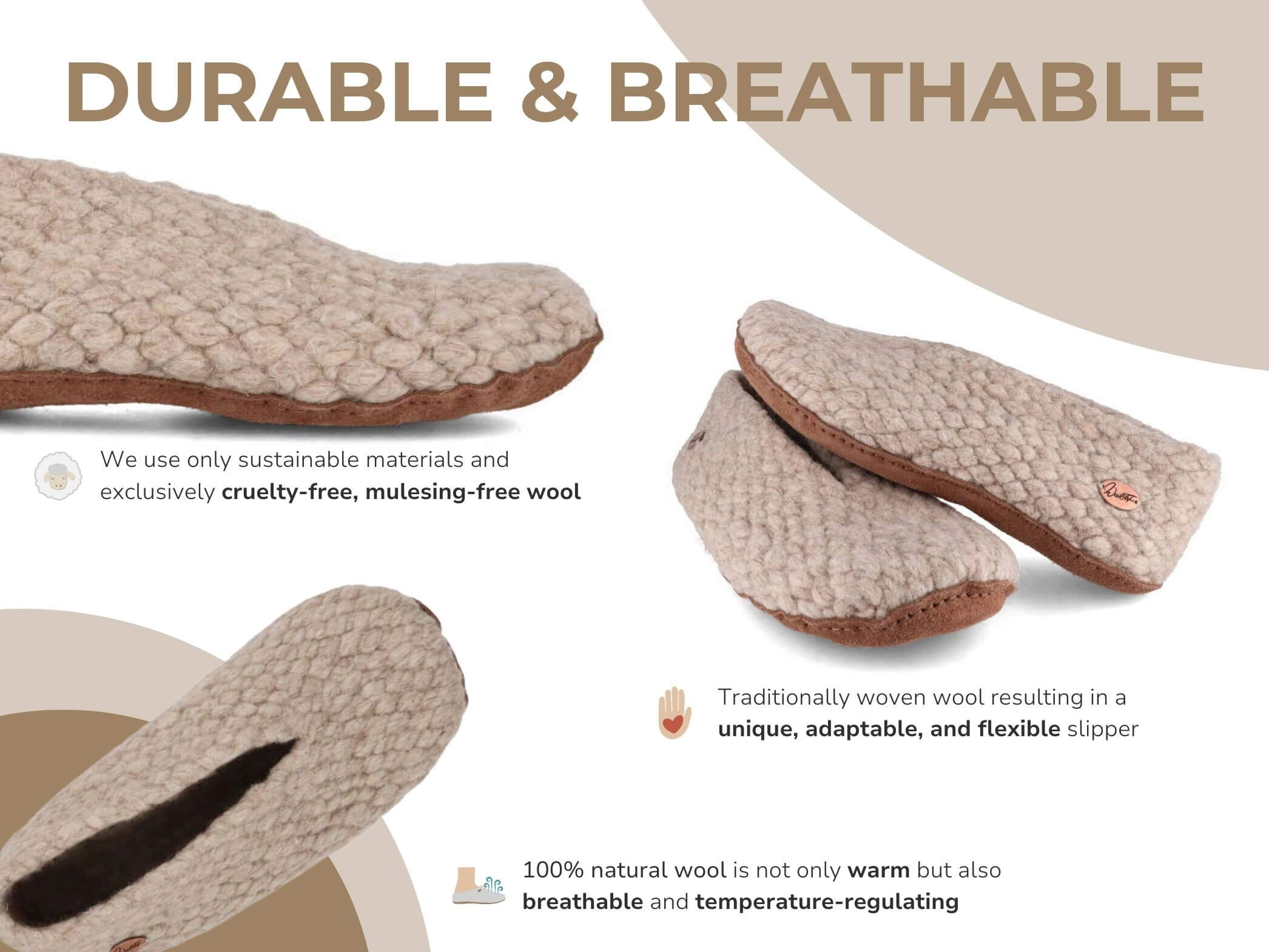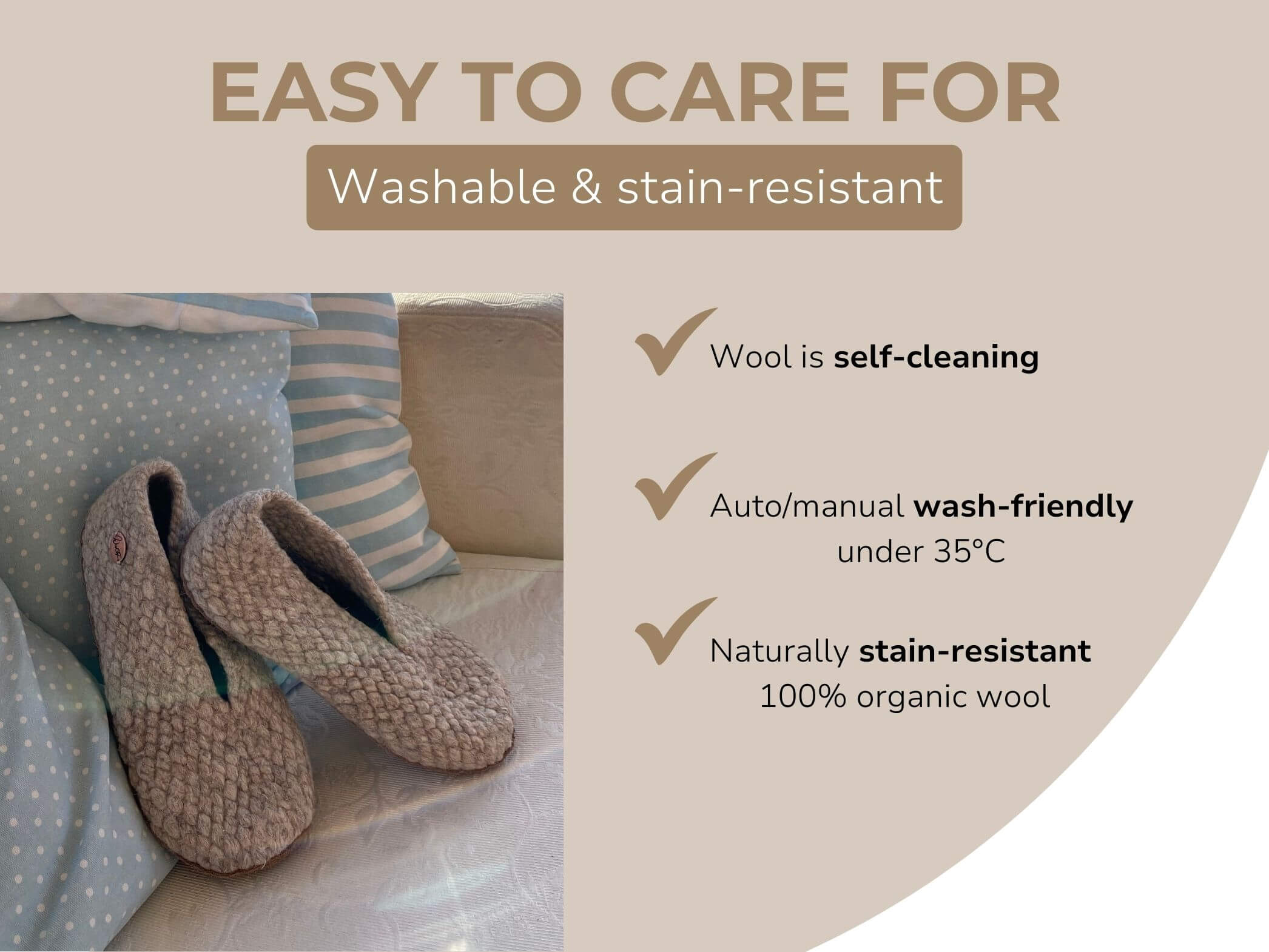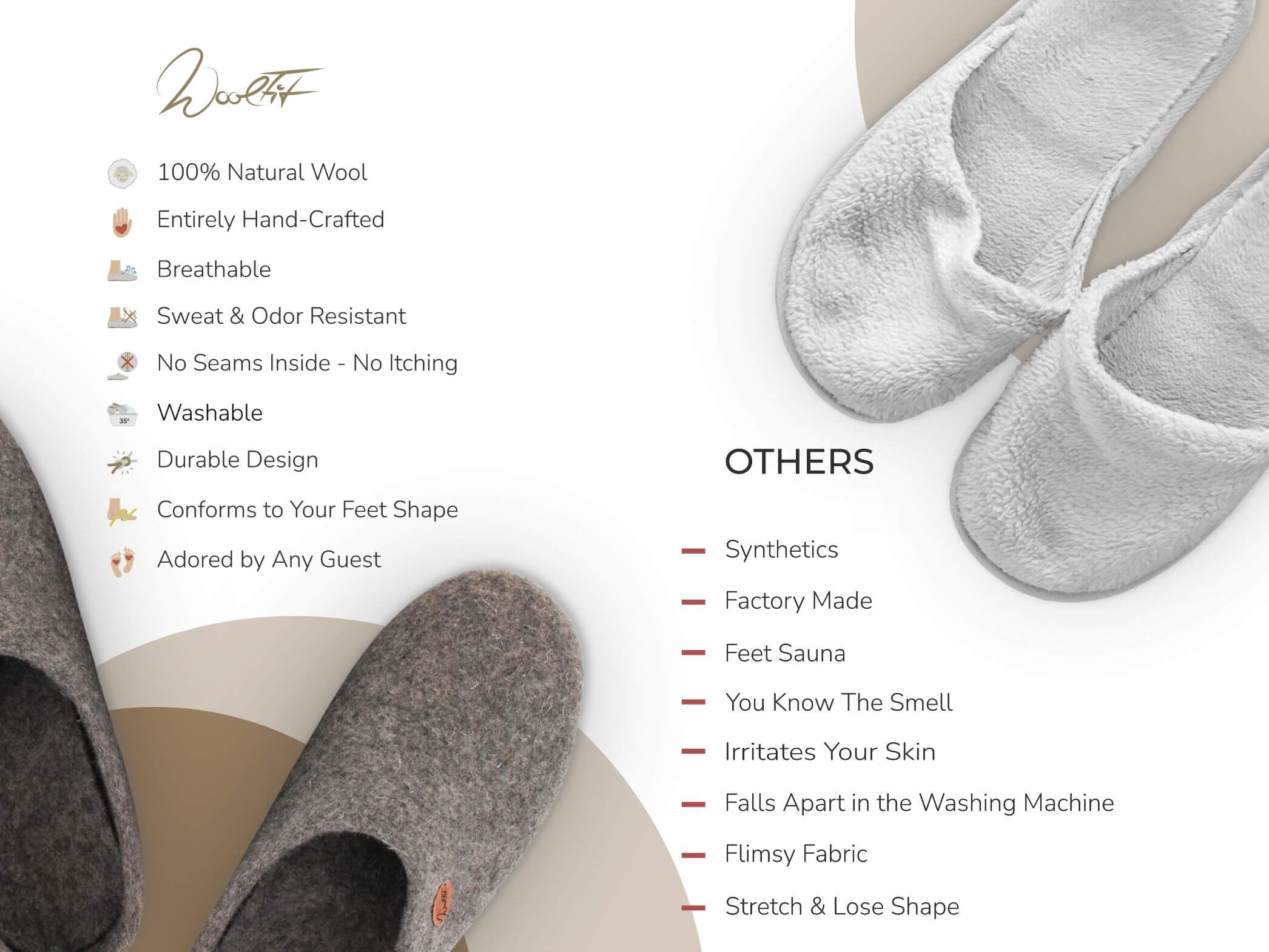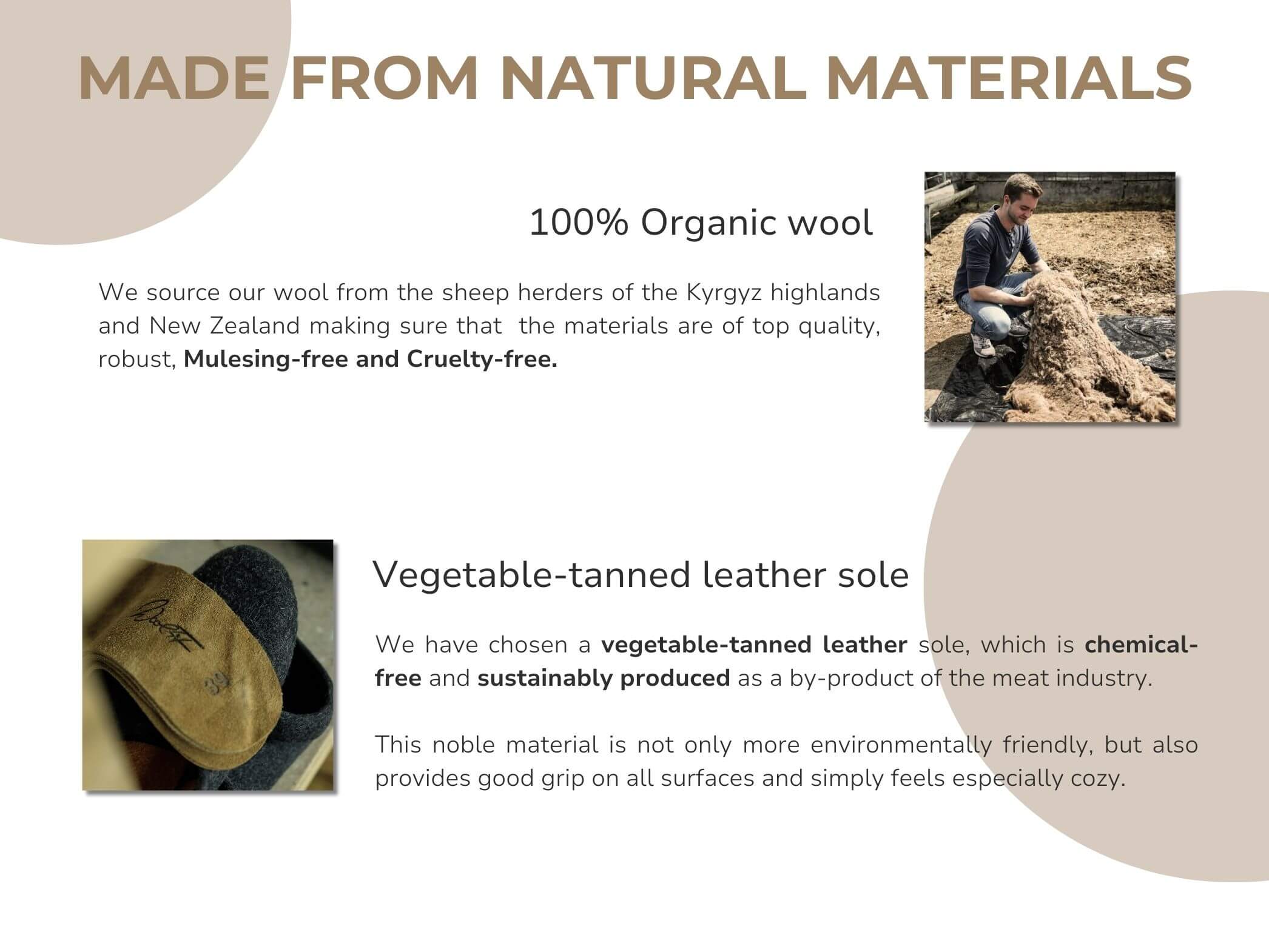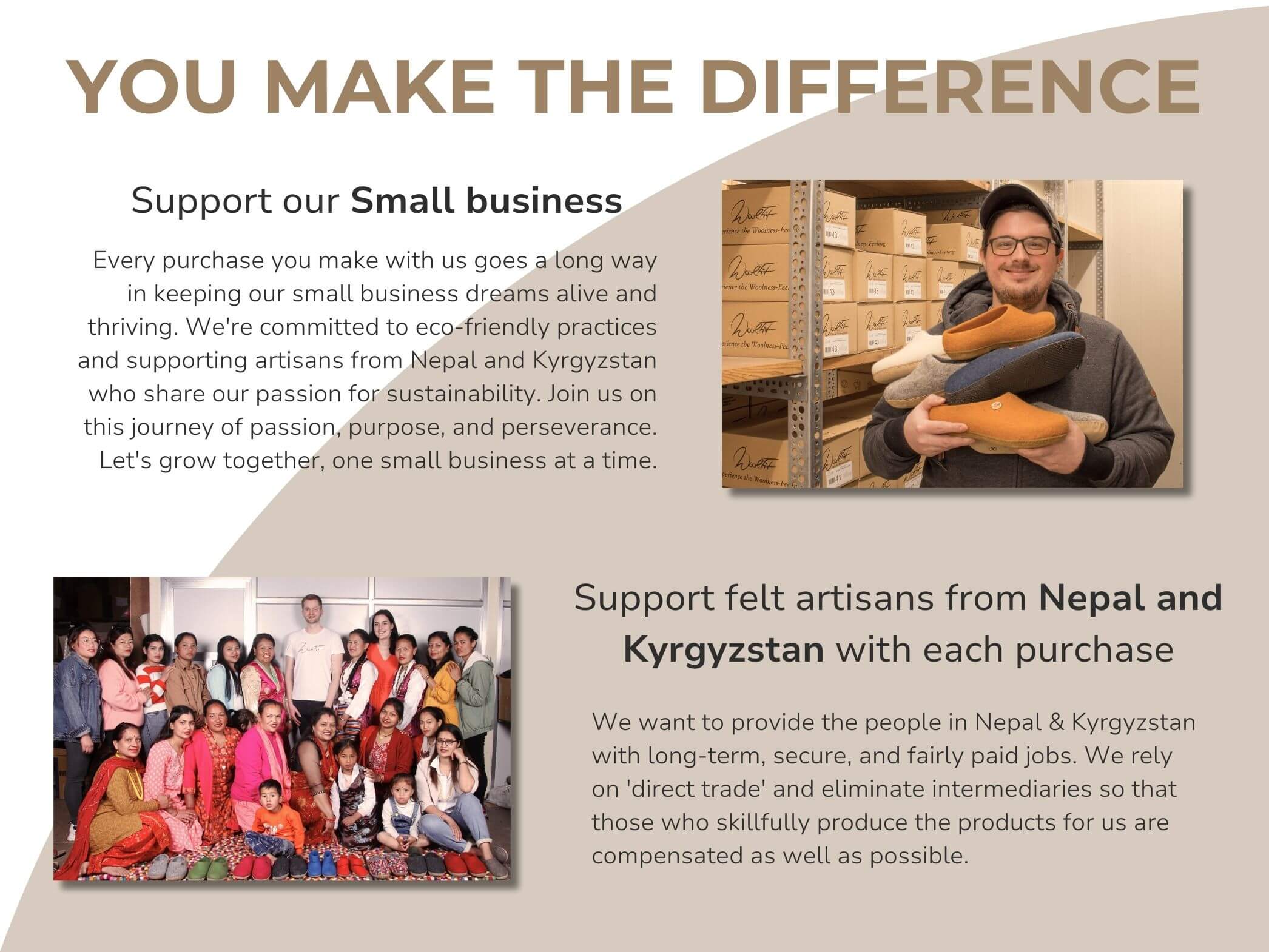 WoolFit Woolies: A Fusion of Socks and Slippers: Experience the perfect blend of sock-like flexibility and the warmth of a slipper, thanks to our woven wool fabric.
Feel like you're gliding on woolly clouds.
Crafted from 100% pure hand-braided wool.
A testament to age-old Kyrgyz skills.
Softly embraces your foot for maximum comfort.
Vegetable-tanned leather sole enhanced with felt ensures grip and insulation.
Gentle arch support for added comfort.
Rediscover Traditional Kyrgyz Craftsmanship: Our WoolFit Woolies are inspired by the ancient art of weaving sturdy wool carpets from Kyrgyzstan. Intrigued by this craft, we collaborated with expert weavers to design these unique slippers. They've managed to craft a slipper that's versatile and adapts comfortably to feet of varying shapes and sizes.
By choosing WoolFit Woolies, you not only enjoy a piece of Central Asian heritage but also play a part in preserving a dwindling art form and supporting the artisans behind these slippers.
The Perfect Fit for Every Foot: If you crave a footwear that molds seamlessly to your foot, look no further than the WoolFit Woolies. They redefine the joy of barefoot walking. Their woven wool design ensures flexibility and softness, making them perfect companions for travel, guaranteeing warmth and coziness wherever you go.
Sustainability Matters: Your purchase is a stride towards a greener planet. These slippers are crafted without chemicals, using eco-friendly dyes and a sole made from vegetable-tanned leather. Our packaging emphasizes minimalism, using recyclable and reusable resources.
We're committed to ethical practices, ensuring fair wages in economically challenged areas. Our manufacturing partner is renowned in Kyrgyzstan for its fair practices, paying wages significantly above the country's average. It's worth noting that over 70% of our workforce is female, and the production is spearheaded by two women.