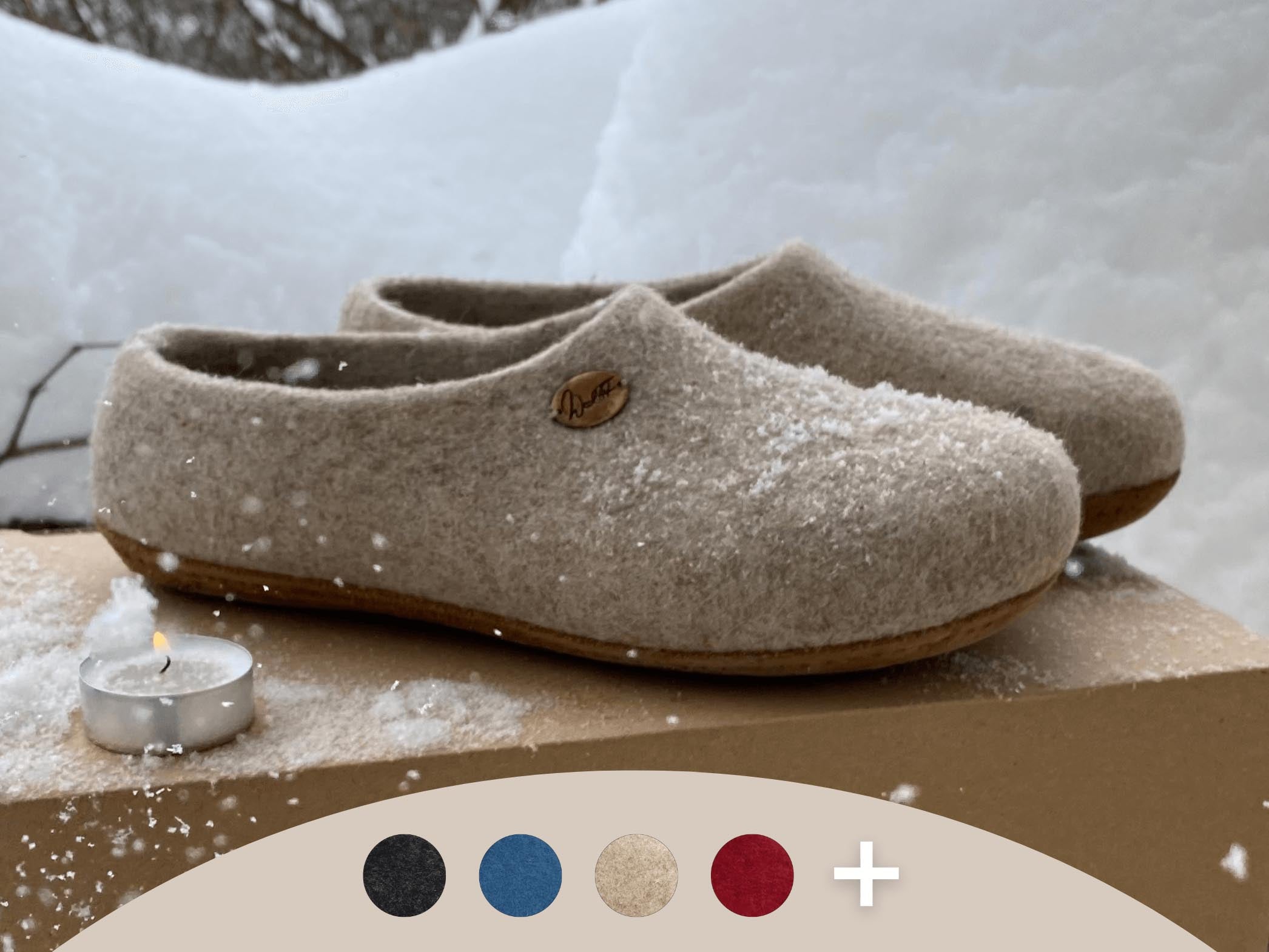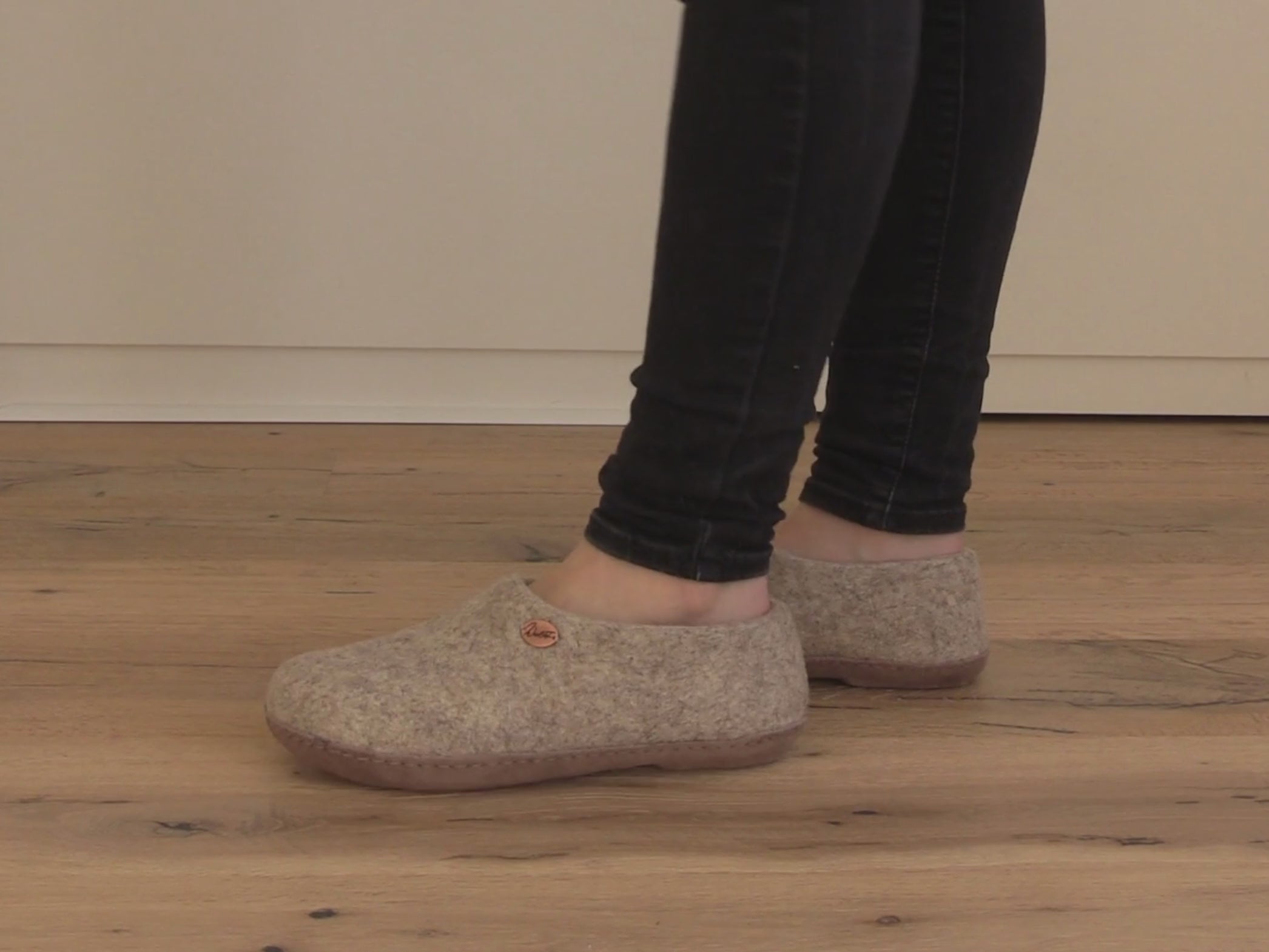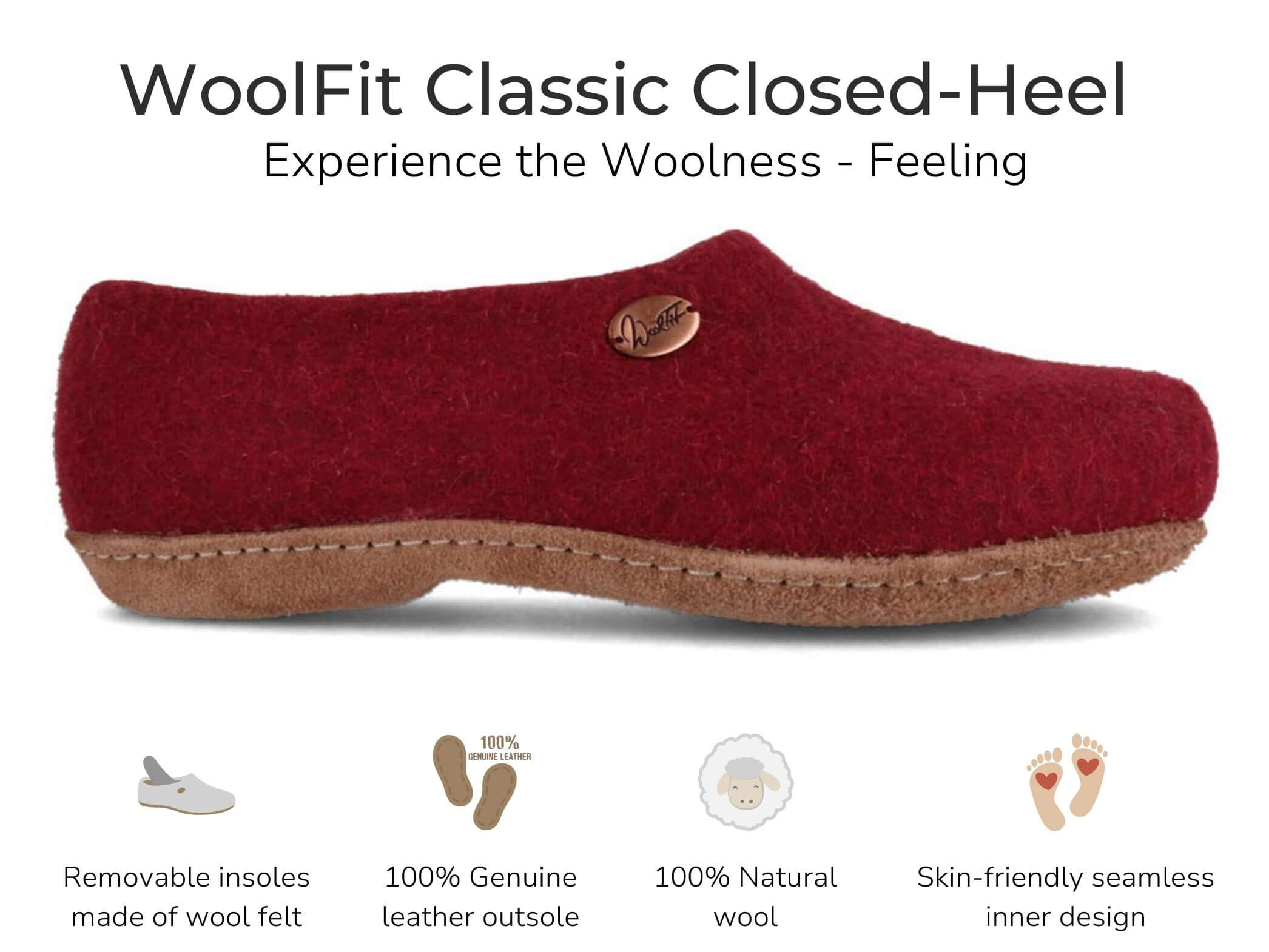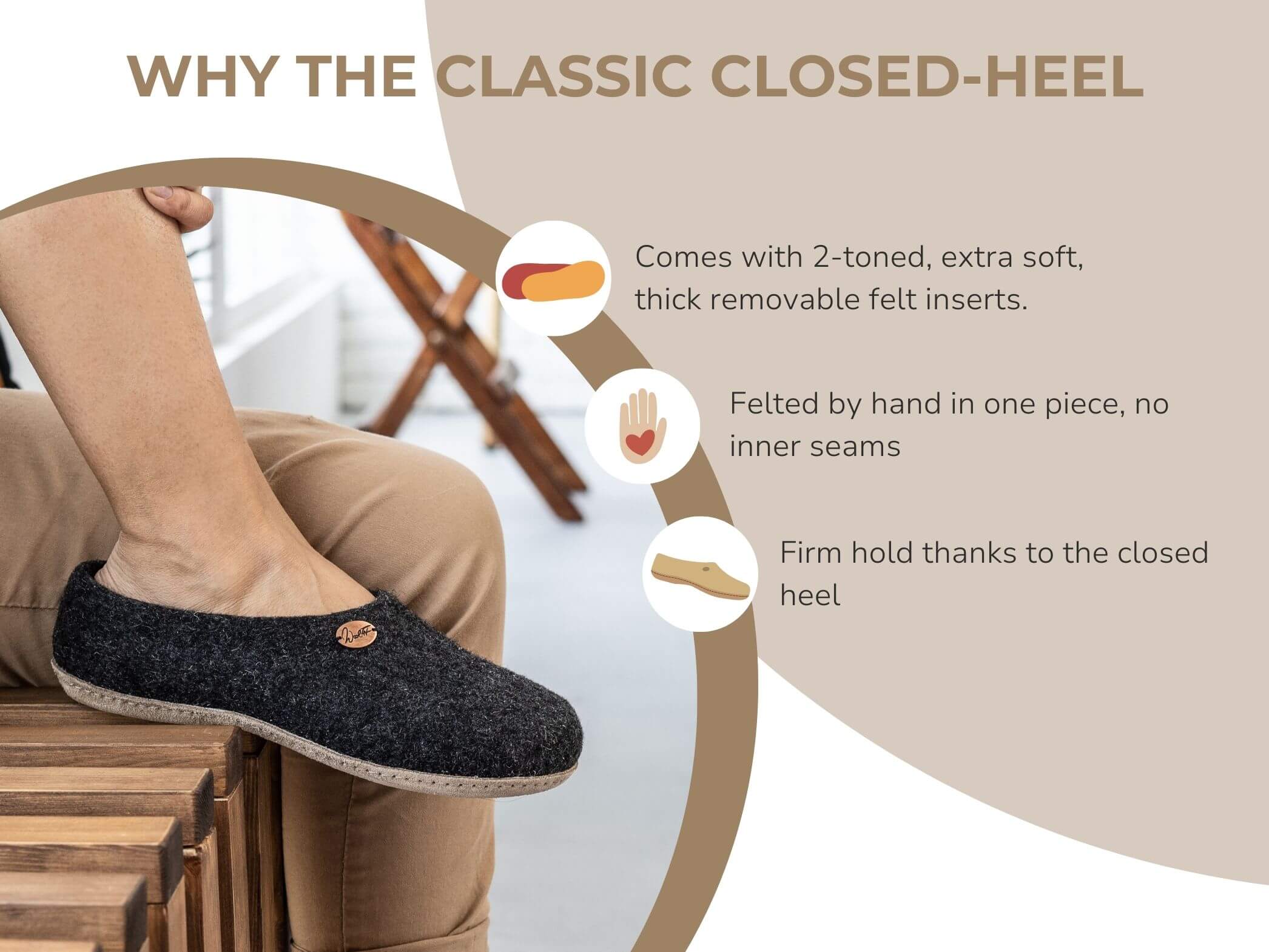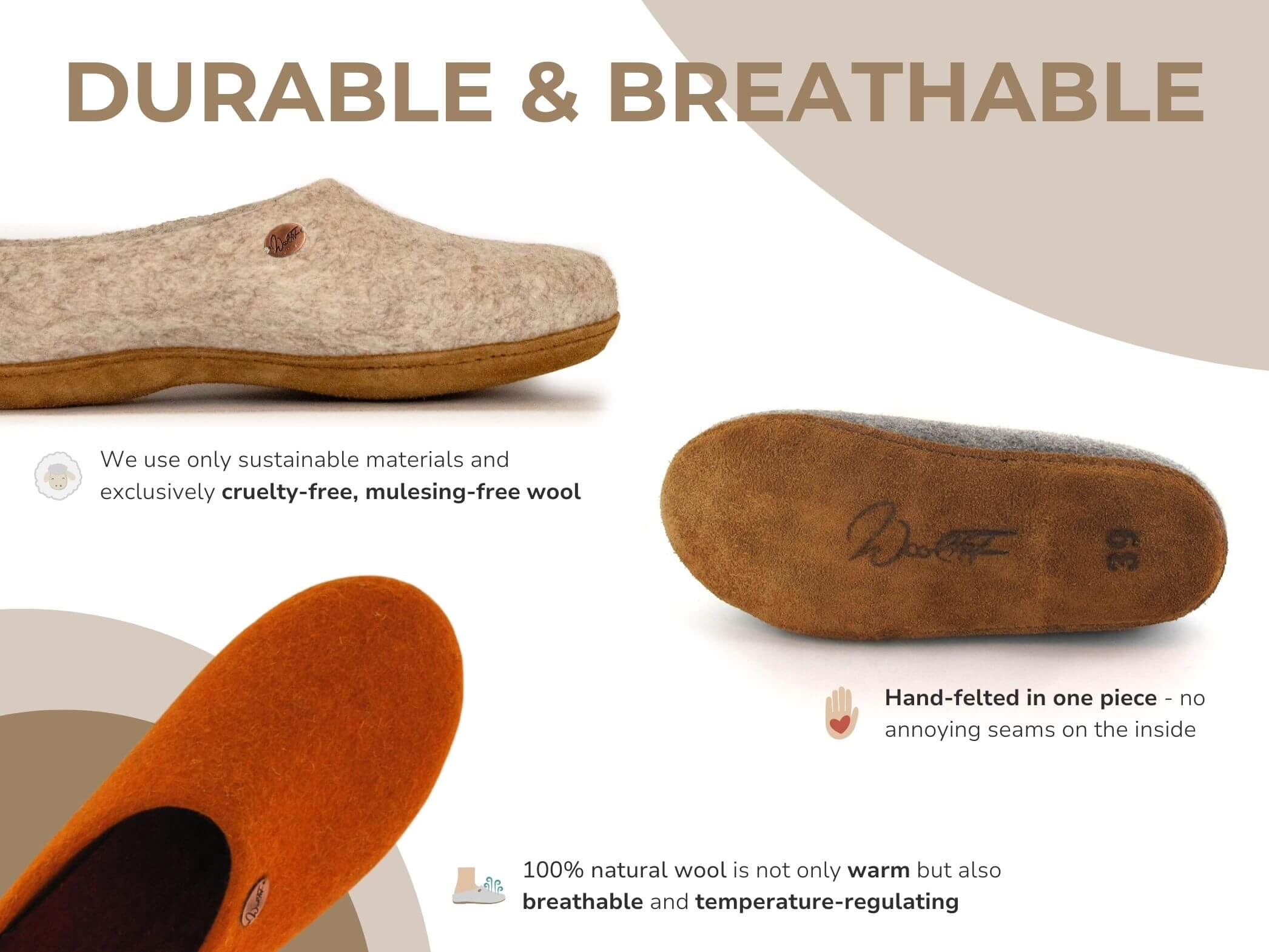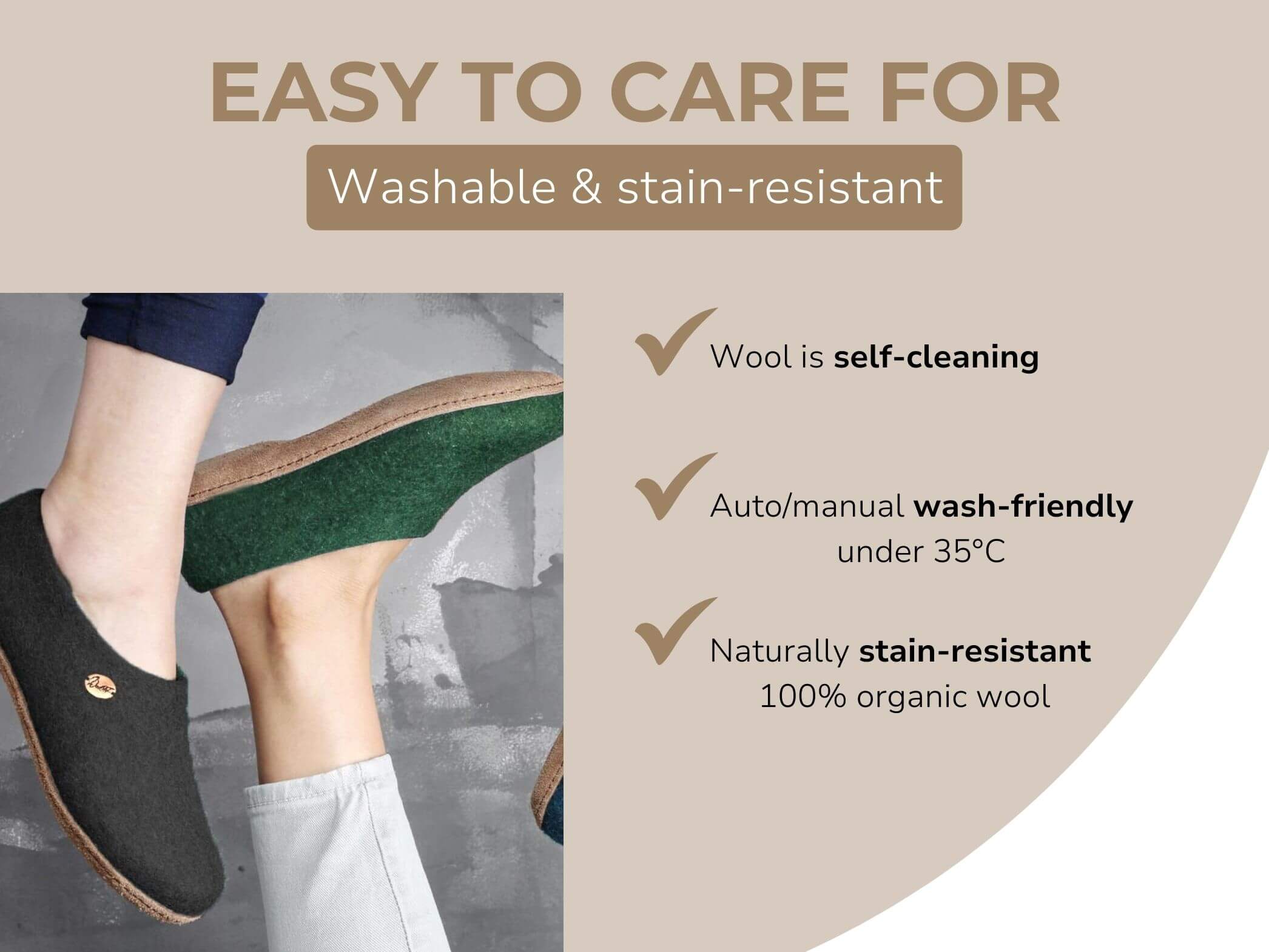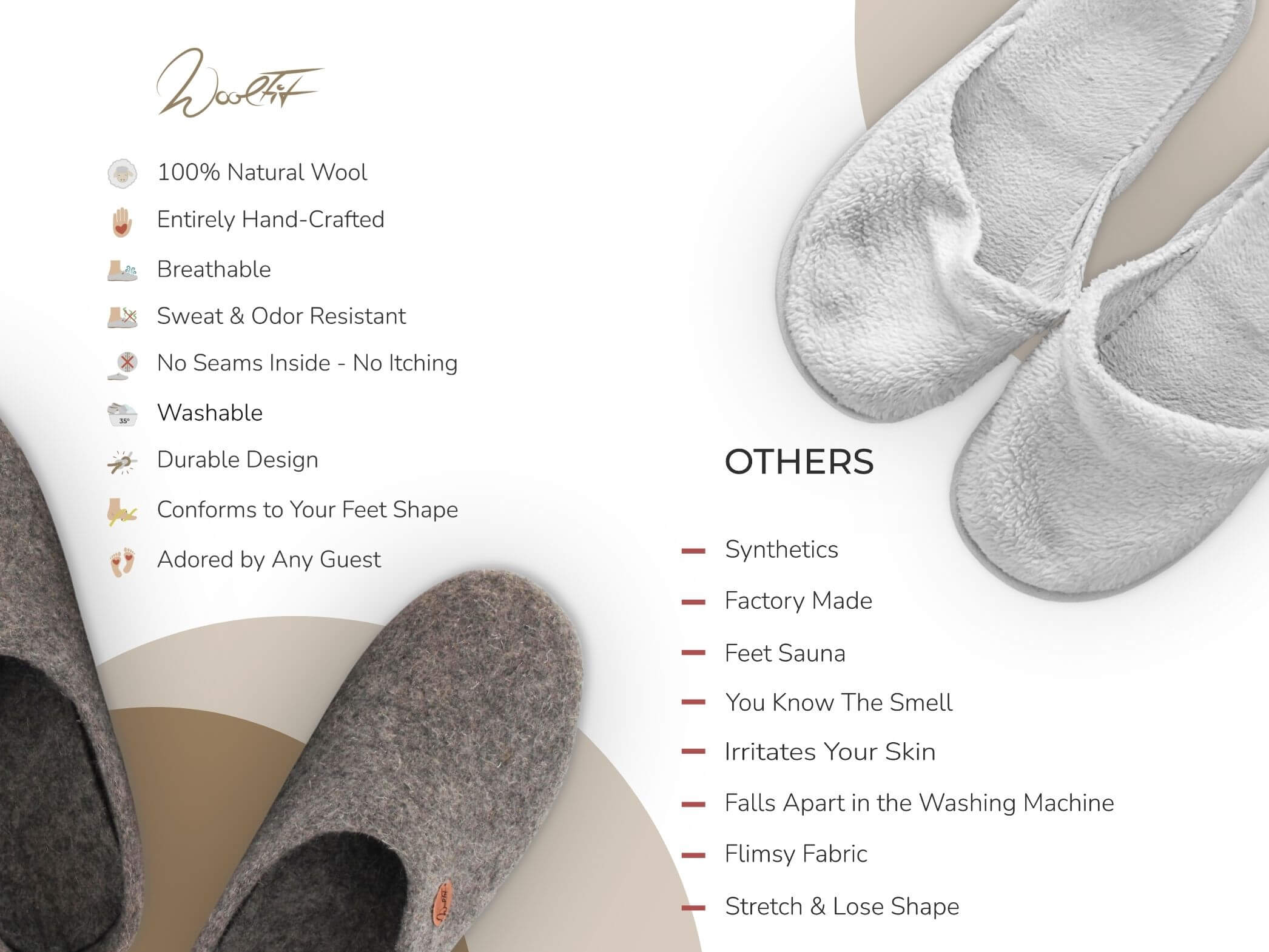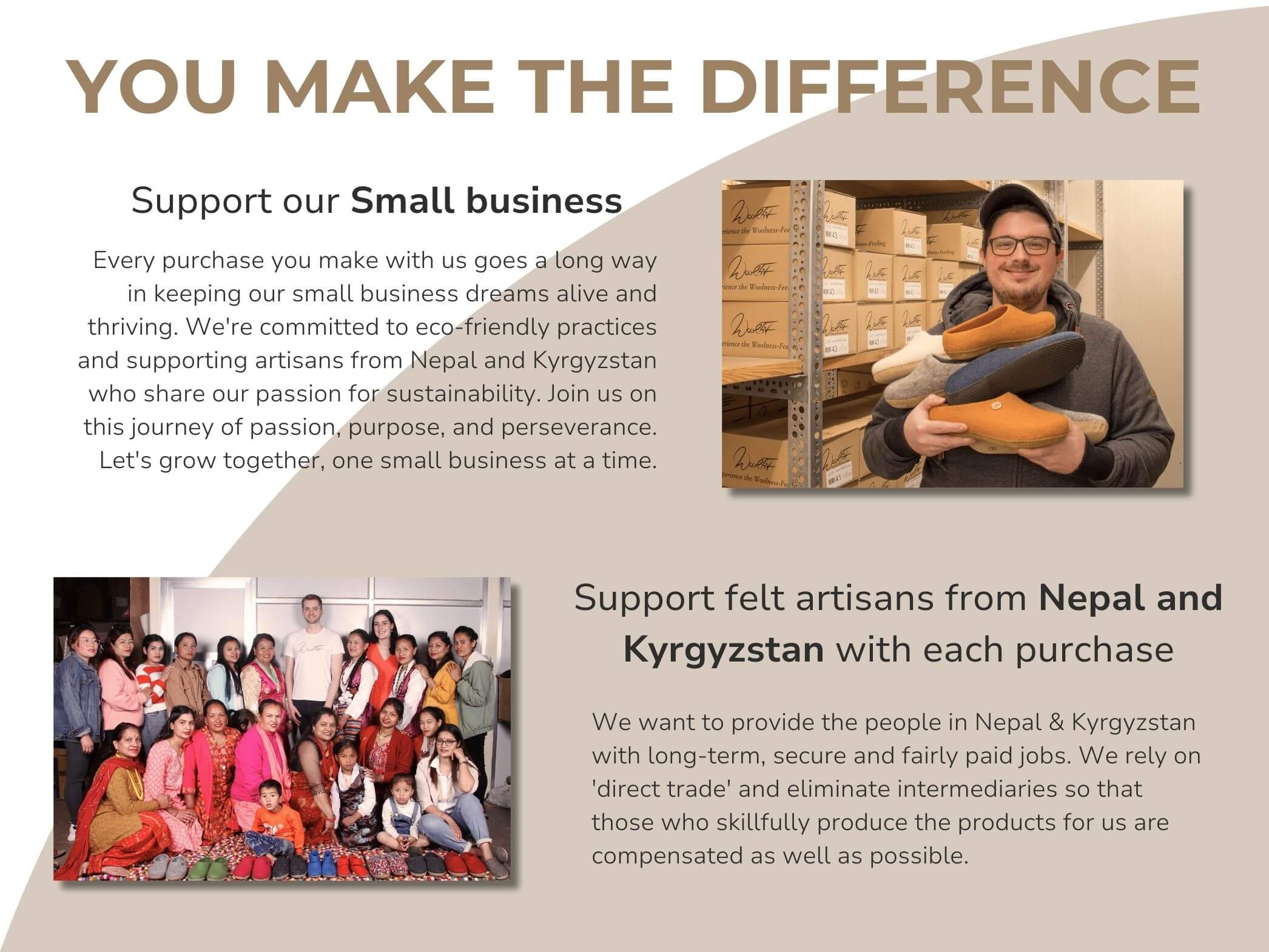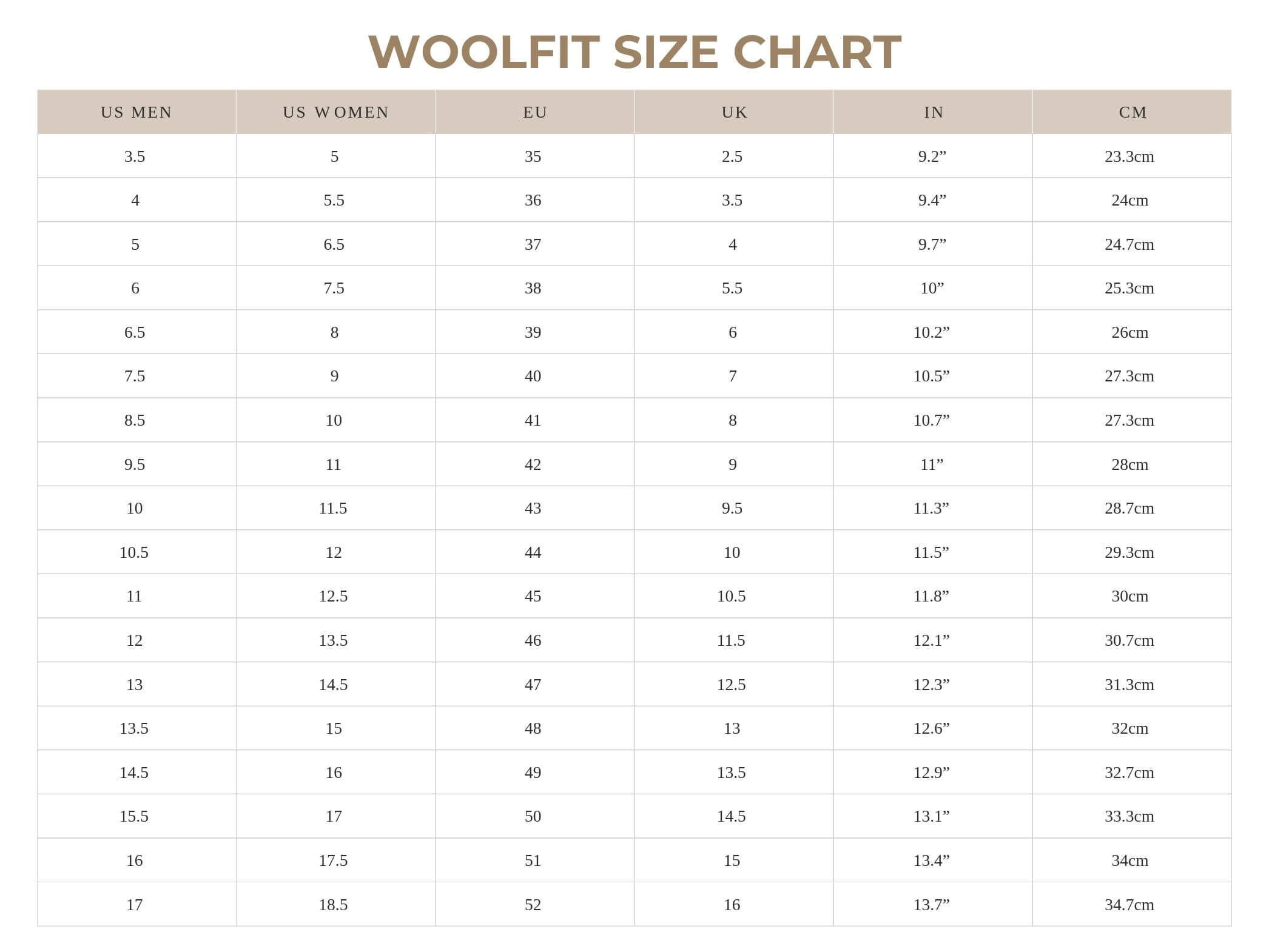 Classic Closed-Heal Leather Sole
Felt Slippers with Insoles
100% wool felt: warm, yet breathable
Removable insoles made of wool felt
Leather outsole: light, sturdy & flexible
Arch support: Light support
This is why you'll LOVE them too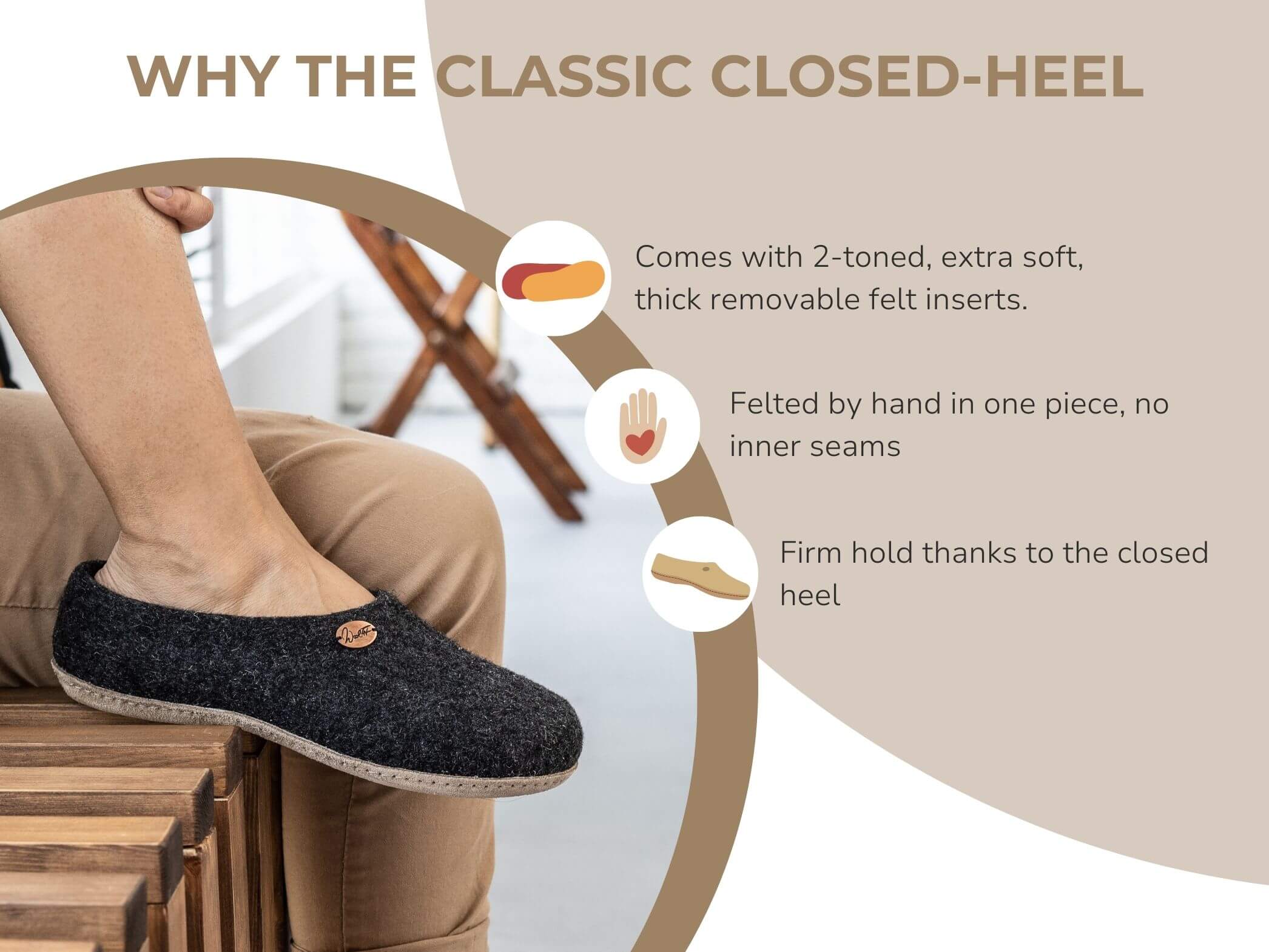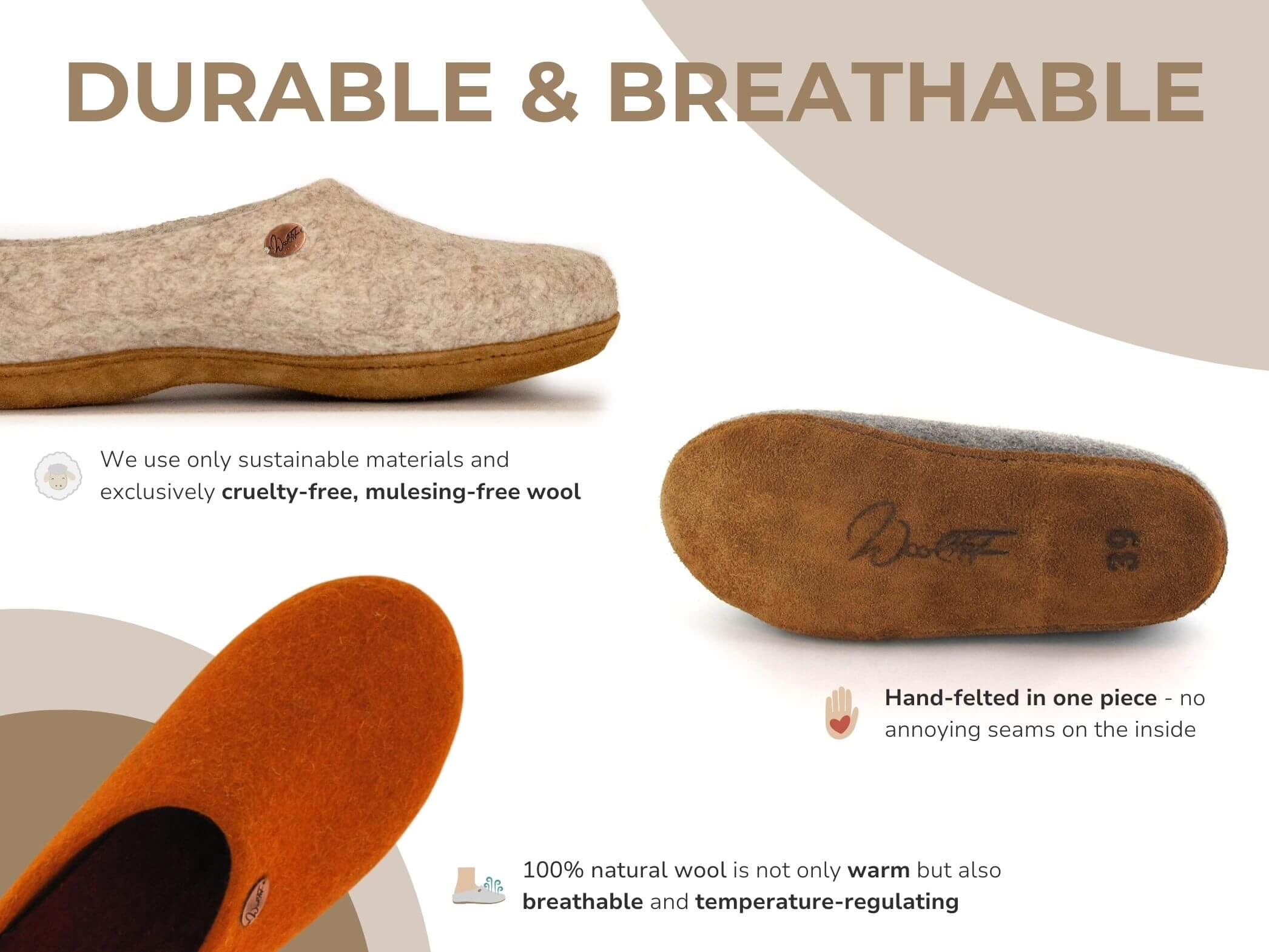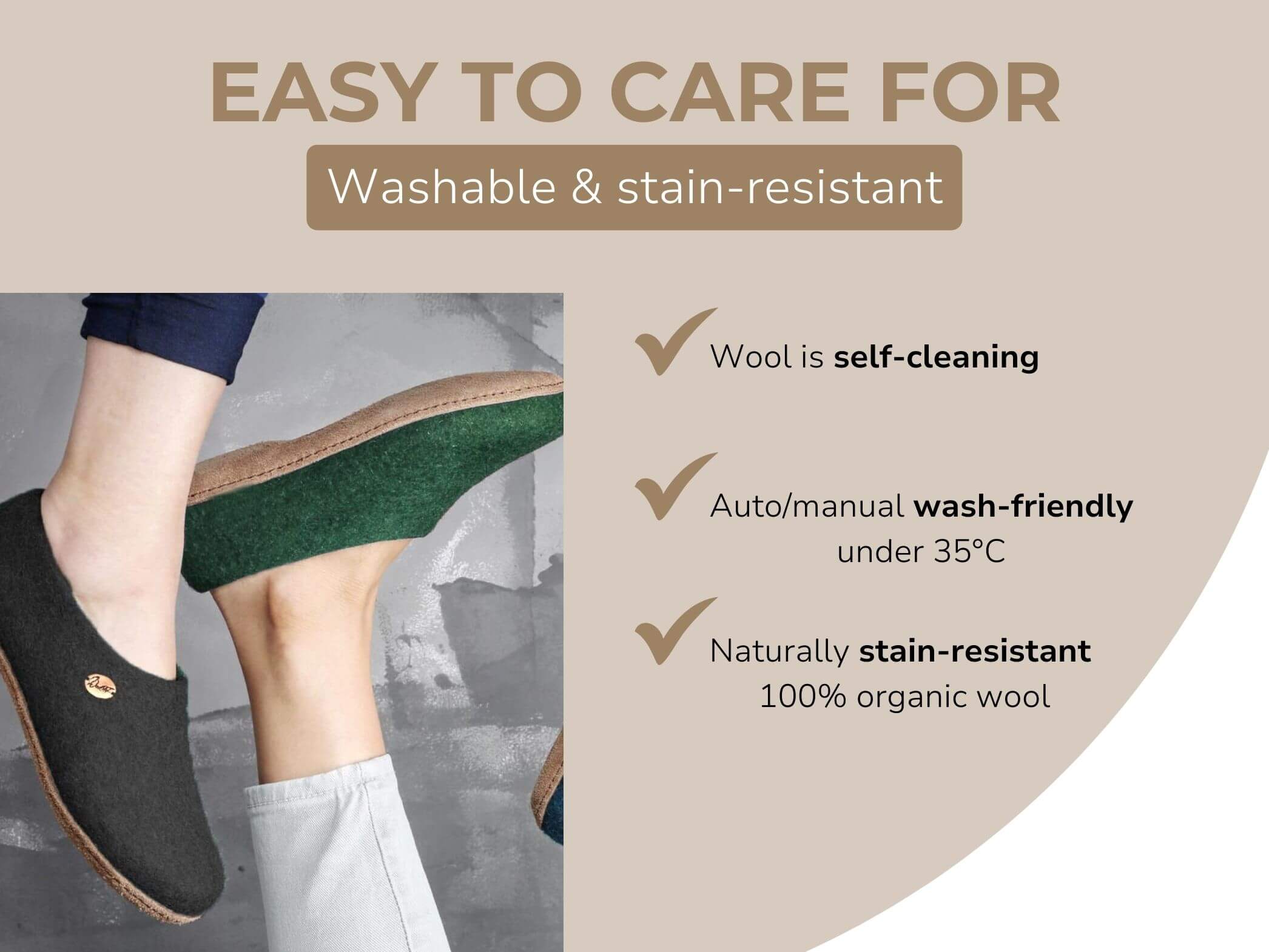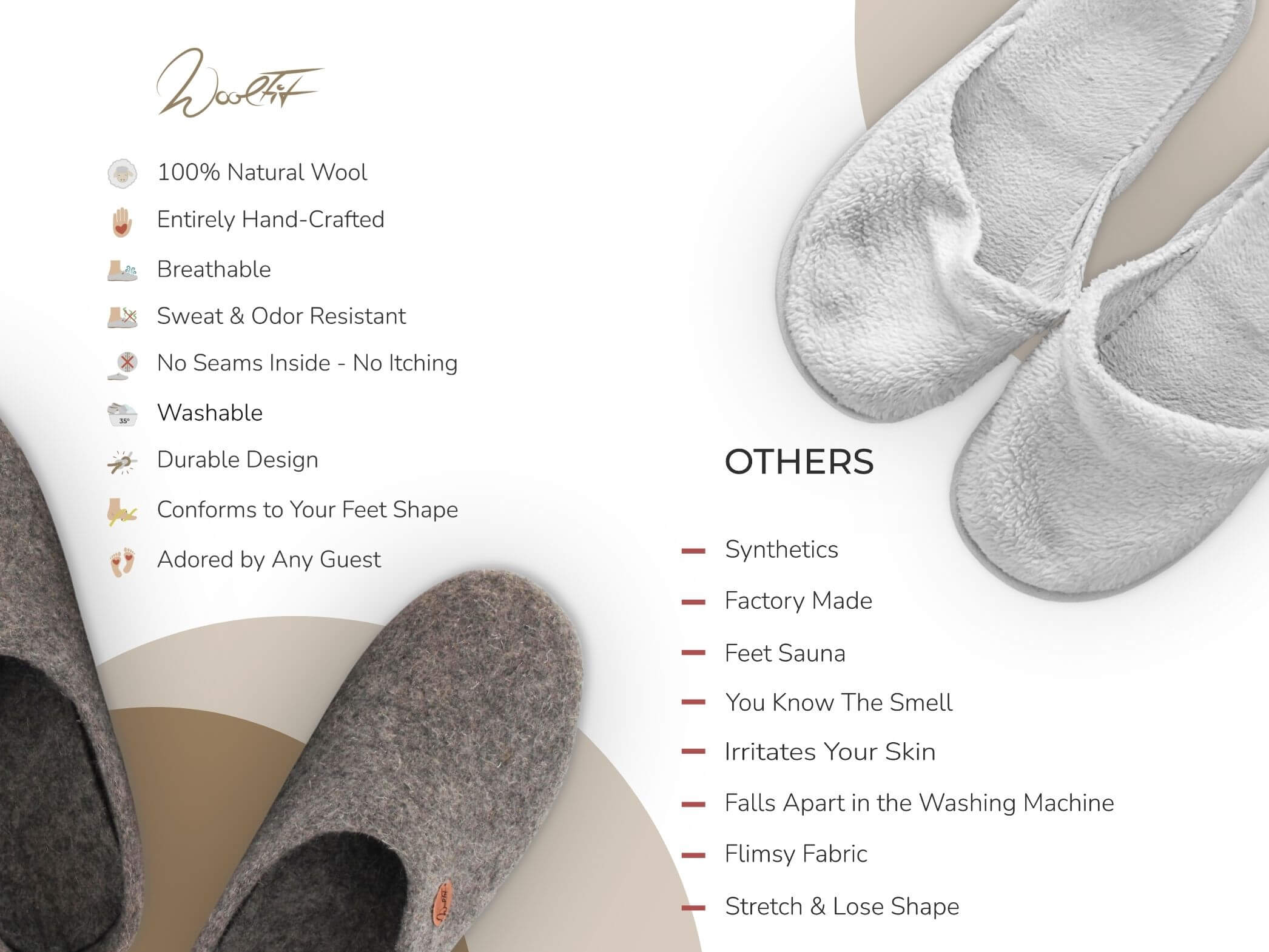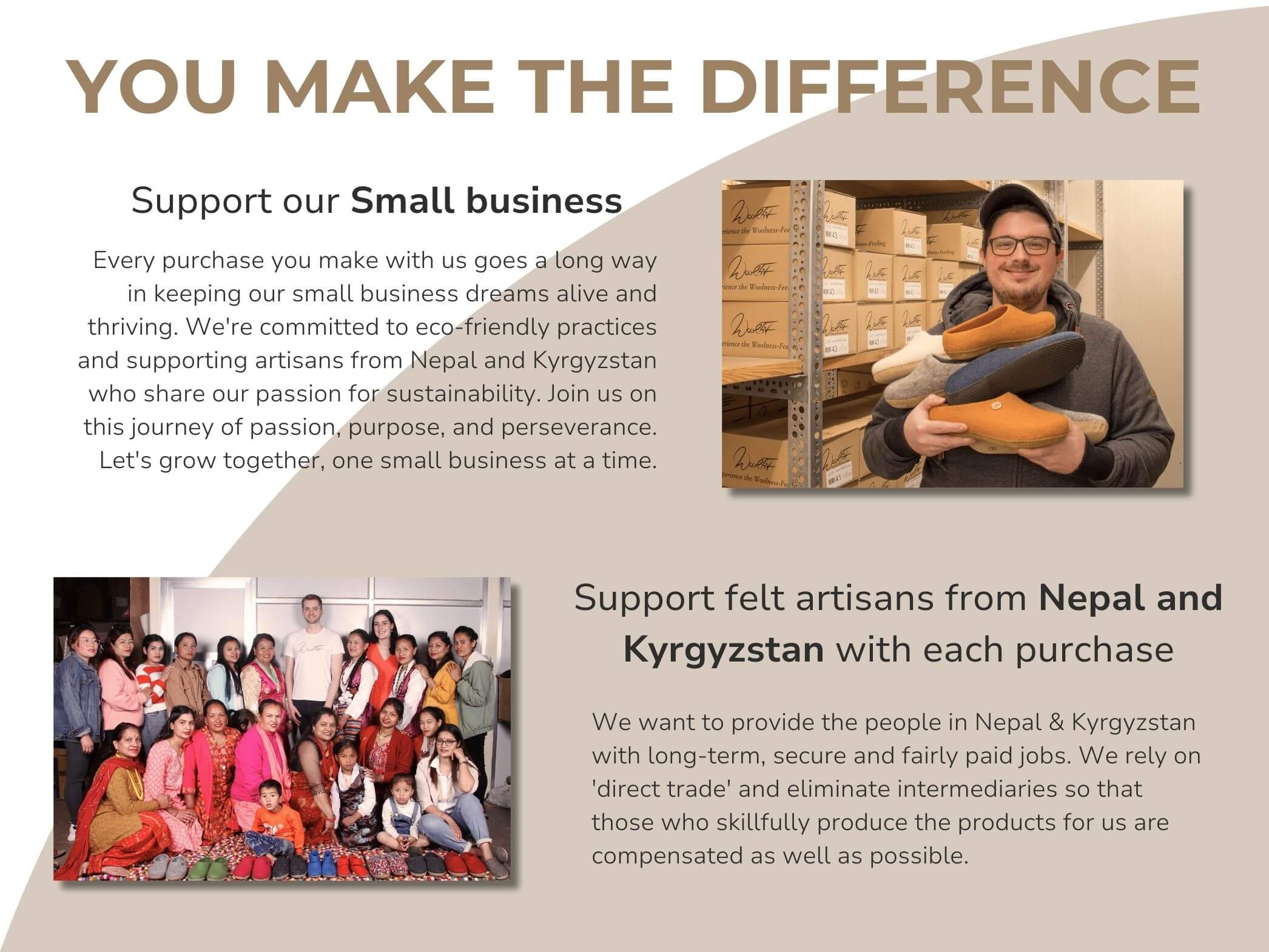 The Perfect Slippers for Insole Wearers
Includes extra soft 7-9mm thick felt insoles
Enough space for your own insoles
Hand-felted in one piece
No irritating inner seams
High-quality 100% natural wool felt
Warm and breathable
Firm grip thanks to closed heel
Robust, vegetable-tanned leather sole
Classic, Timeless, and Incredibly Comfortable
Our Classic Slipper is handcrafted from pure wool around an ergonomic shoe last. They offer the same fit as our Classic Felt Slippers but with a higher heel providing a firmer hold, particularly for insole wearers. The higher rim also provides an extra layer of warmth up to your ankles for those who get cold feet.
High-Quality Wool Felt
We use only genuine sheep's wool from the highlands of Kyrgyzstan for our felt. The harsh highland conditions make the wool perfect for the production of particularly robust felt. The wool is felted entirely by hand in one piece, eliminating any irritating inner seams. By avoiding artificial fibers, the material not only keeps you warm, but also has a breathable, temperature-regulating effect. Even after prolonged wear, heat and moisture are absorbed and transported outwards, ensuring a comfortable climate for your feet at all times.
Reversible Two-Tone Felt Insoles
Our WoolFit® Classic insoles, approximately 7mm thick, come with this model. They are also made of 100% wool felt and provide a comfortable walking feeling with extremely soft cushioned steps. A special feature is the two-tone double-face look. The insoles can be easily adapted to any style by simply turning them inside out. As they can be removed by hand, you can, of course, use your own insoles instead.
Vegetable-Tanned Leather Sole
The sole is made of durable, vegetable-tanned leather with a rough texture that provides good grip on any surface. Despite the leather's durability, it is very light and has a certain degree of flexibility to allow for natural, light-footed movements.
Sustainably and Fairly Produced
We are committed to creating the most comfortable slippers in the world while also consciously and sustainably treating people and nature. Our slippers are handmade in a women-led workshop in Kyrgyzstan. We place great importance on fairly compensating these amazing artisans for their craftsmanship. The wool used is also sourced from local sheep herders in the Kyrgyz highlands. Only wool, water, and a little soap are used for felting. We also ensure that no plastic is used in the production process, packaging, or shipping.
Note on Fit: The shoe opening is typically large enough to easily slip on, but customers with particularly high arches may have trouble as the felt is very firm and form-stable, and the opening does not stretch.