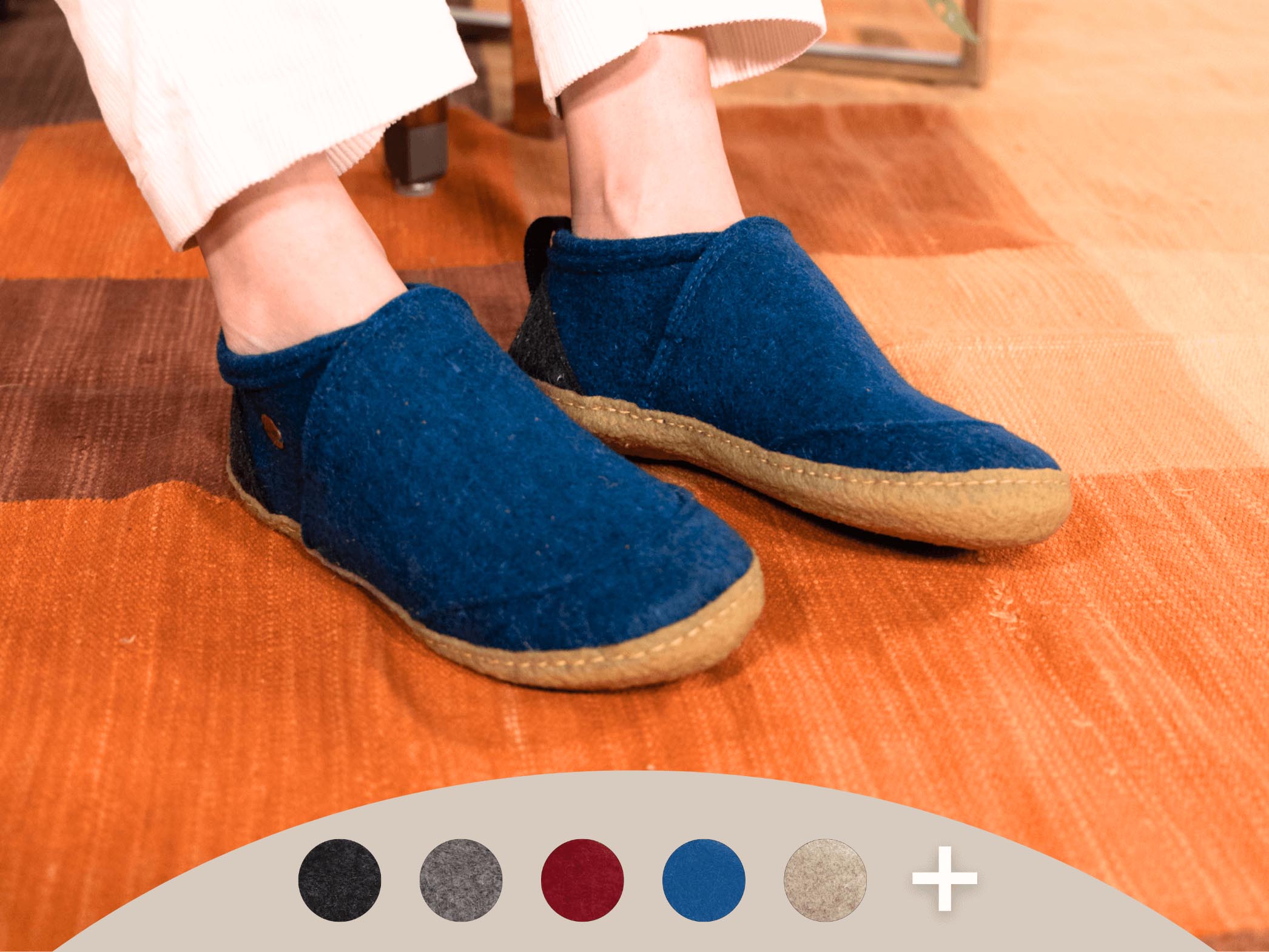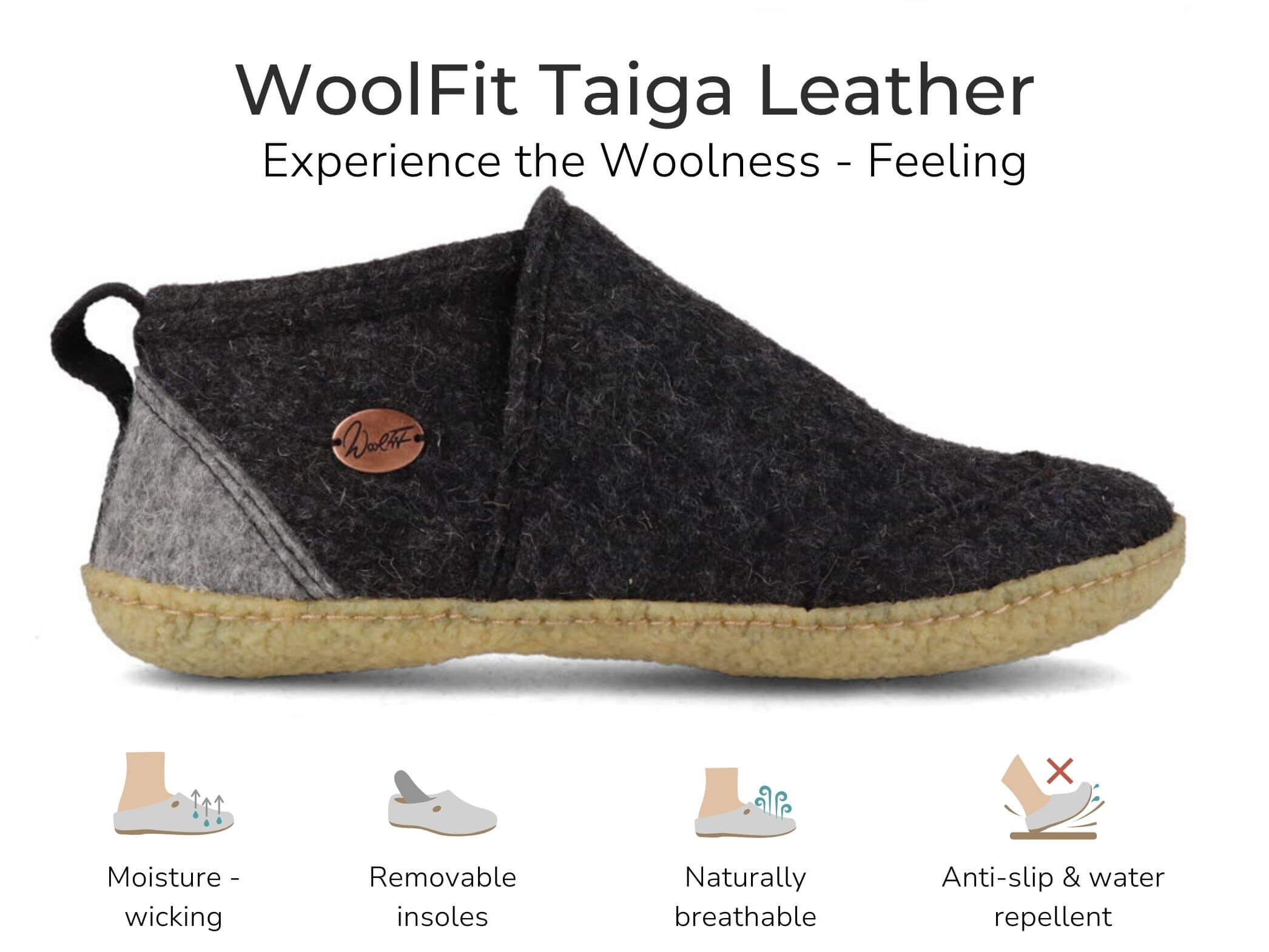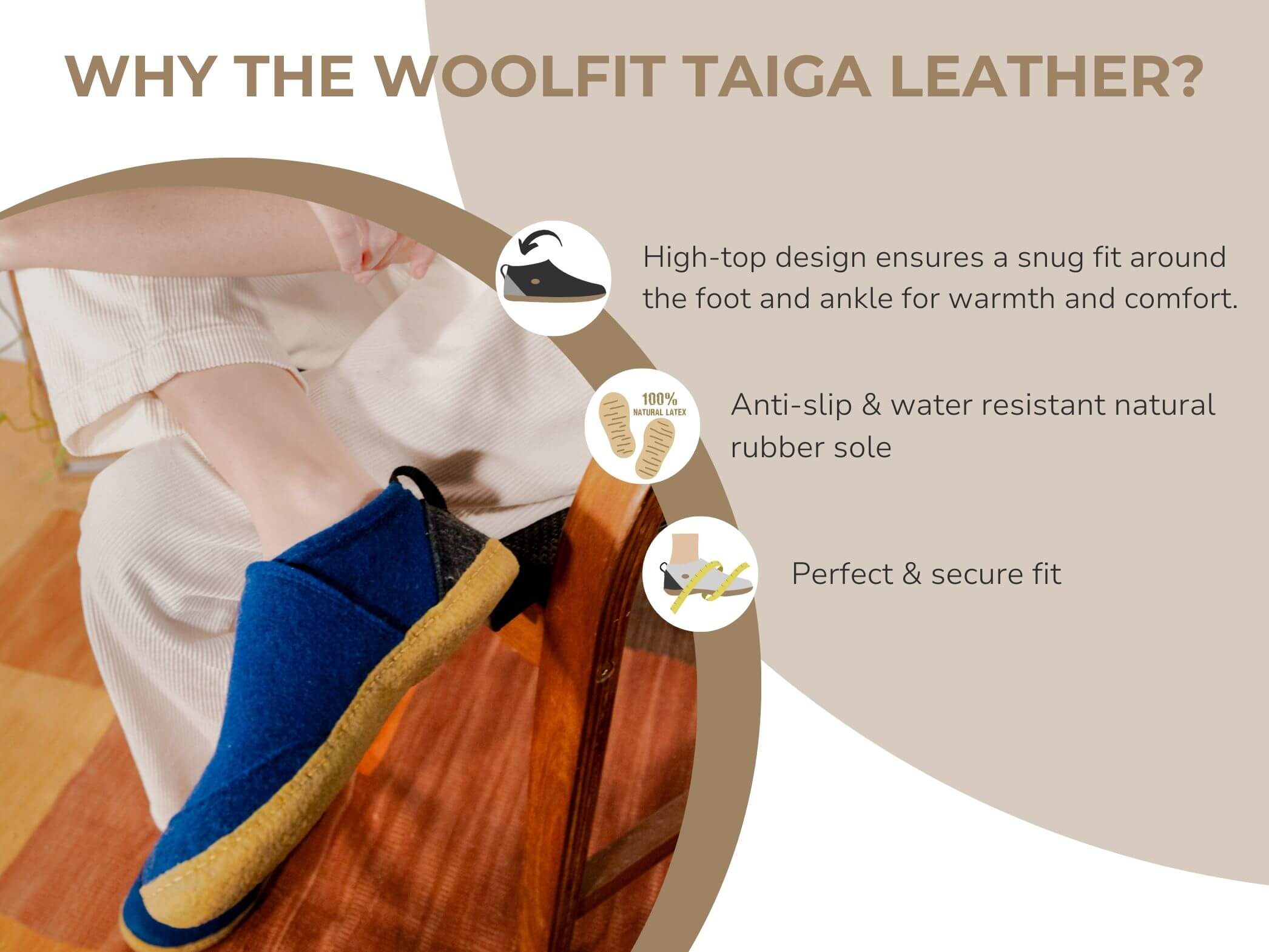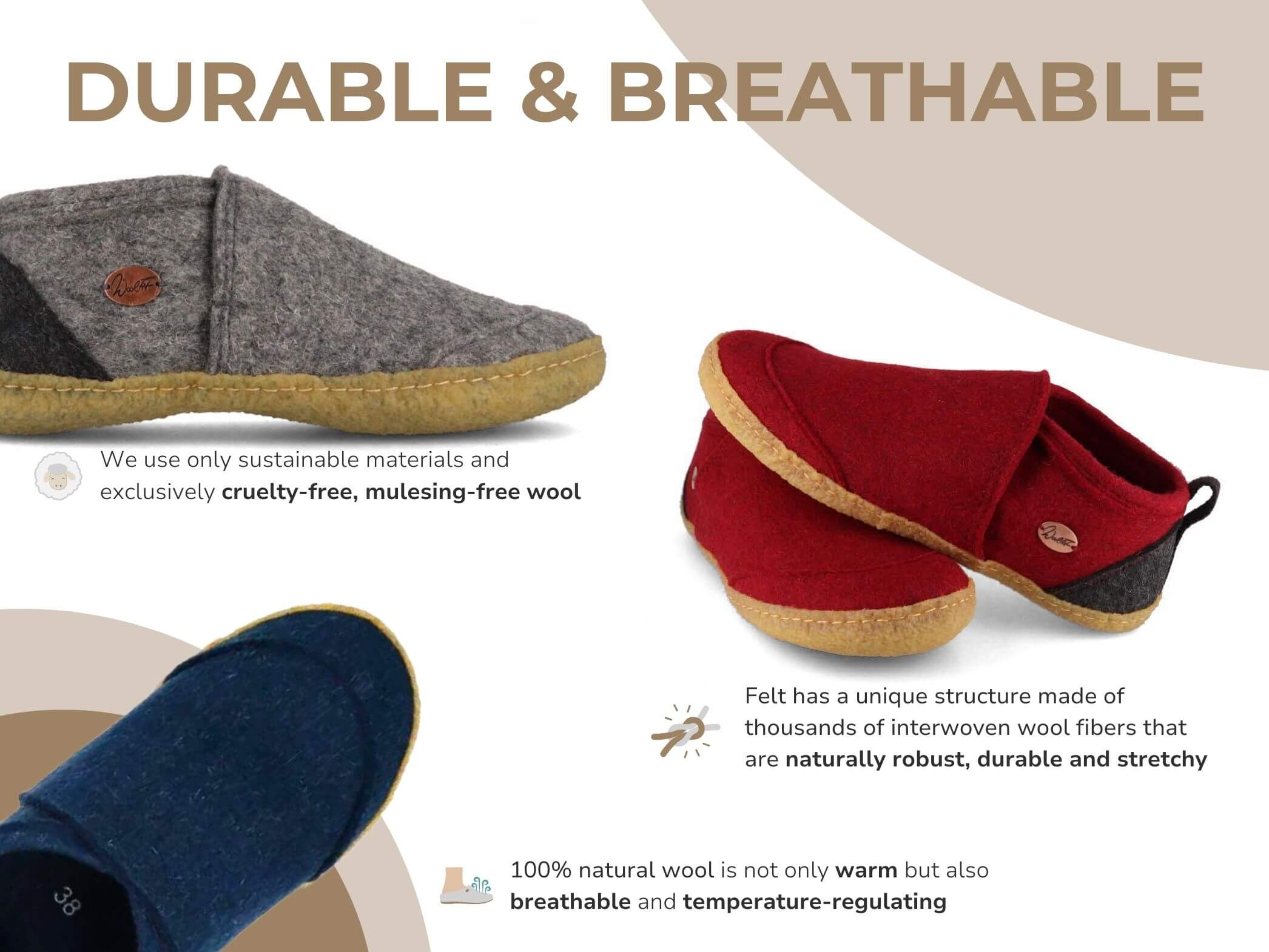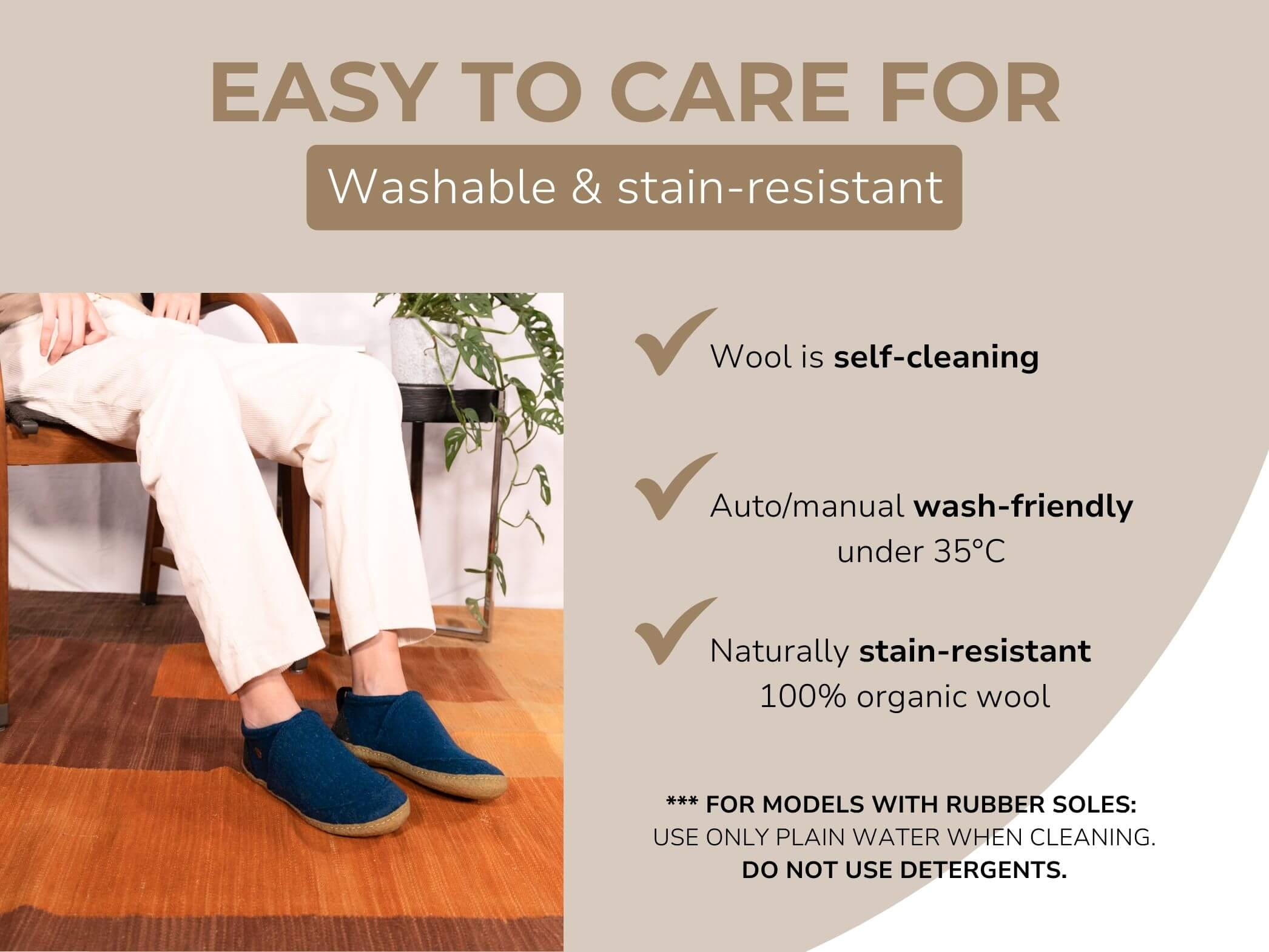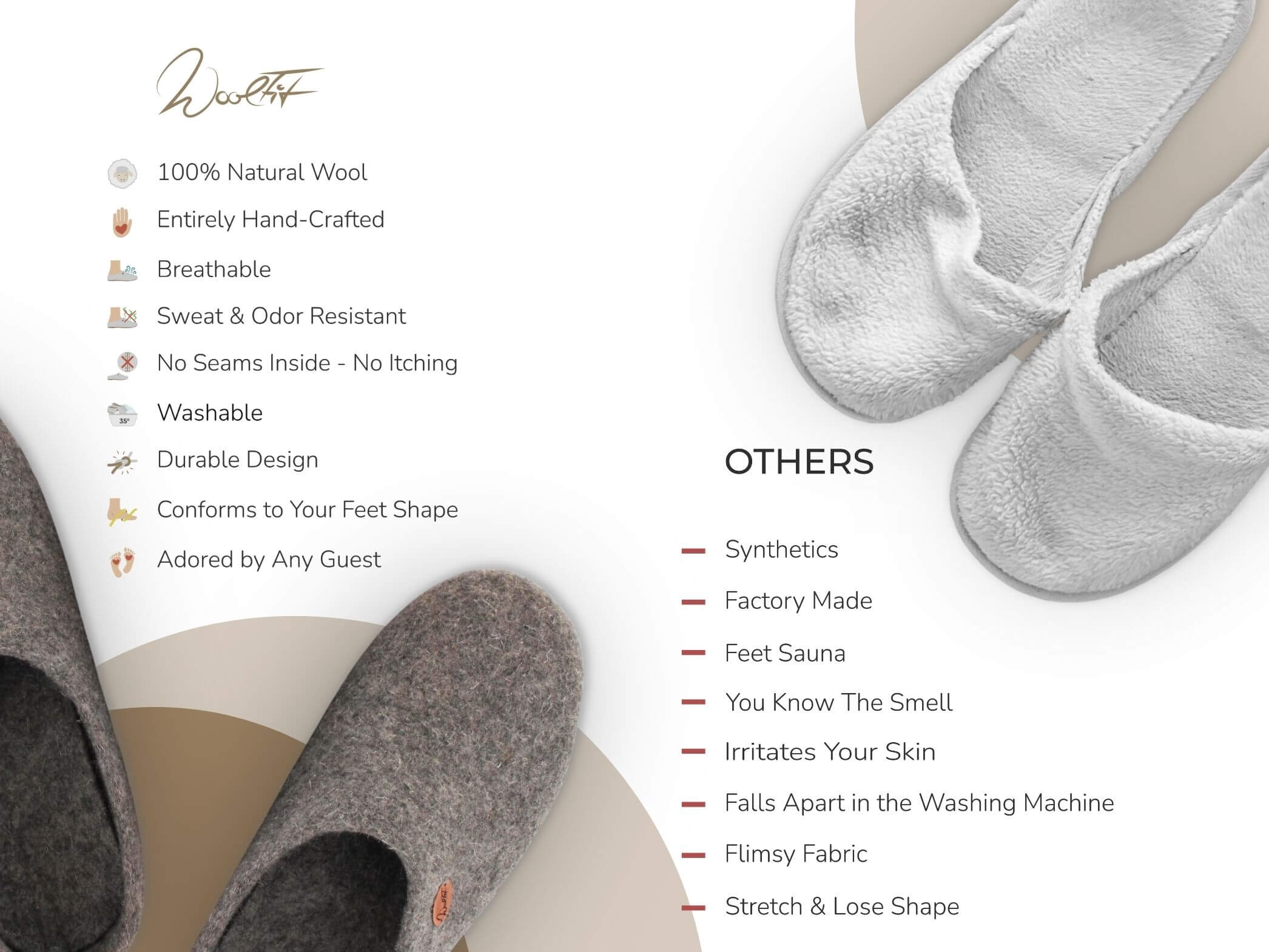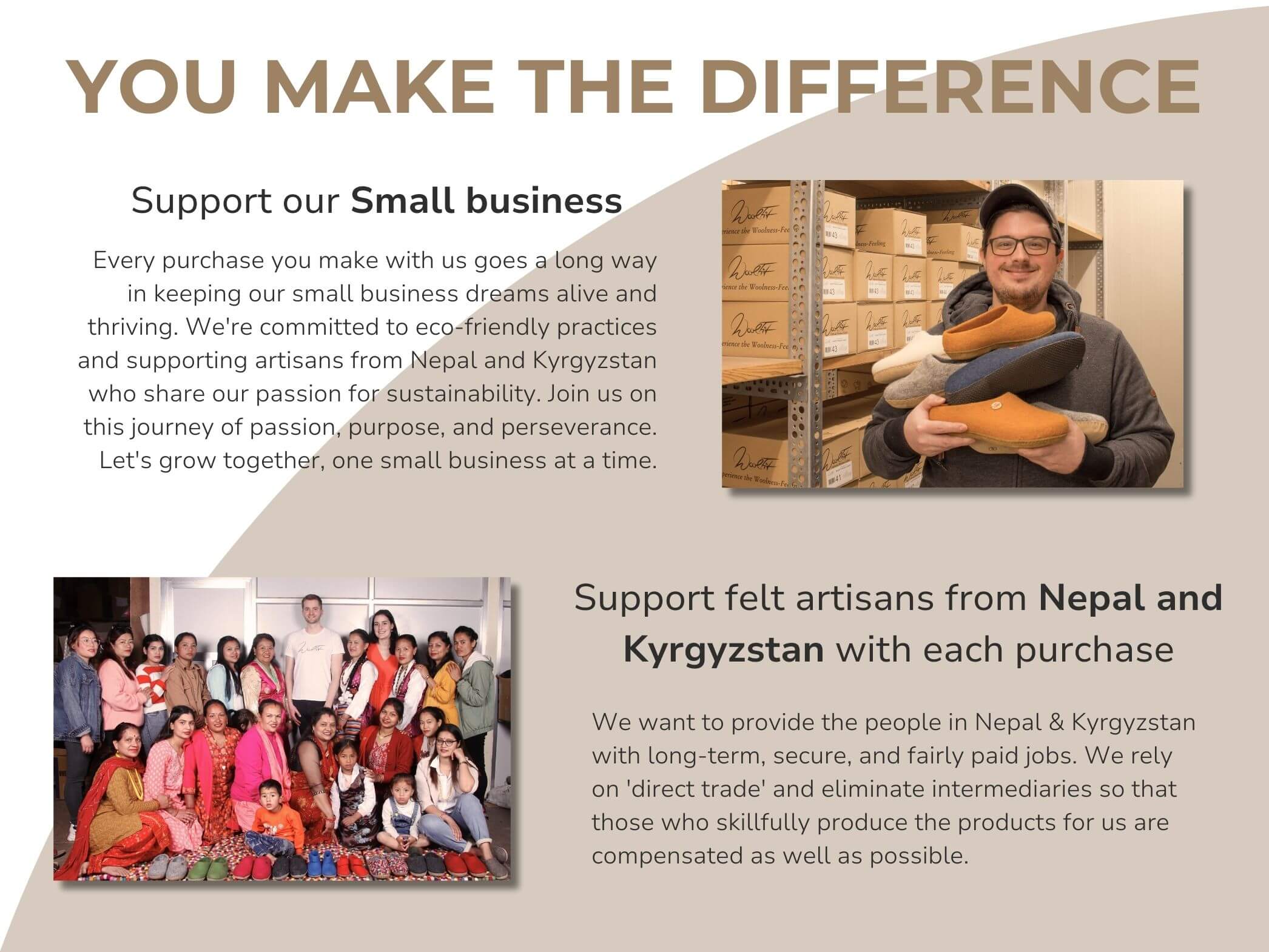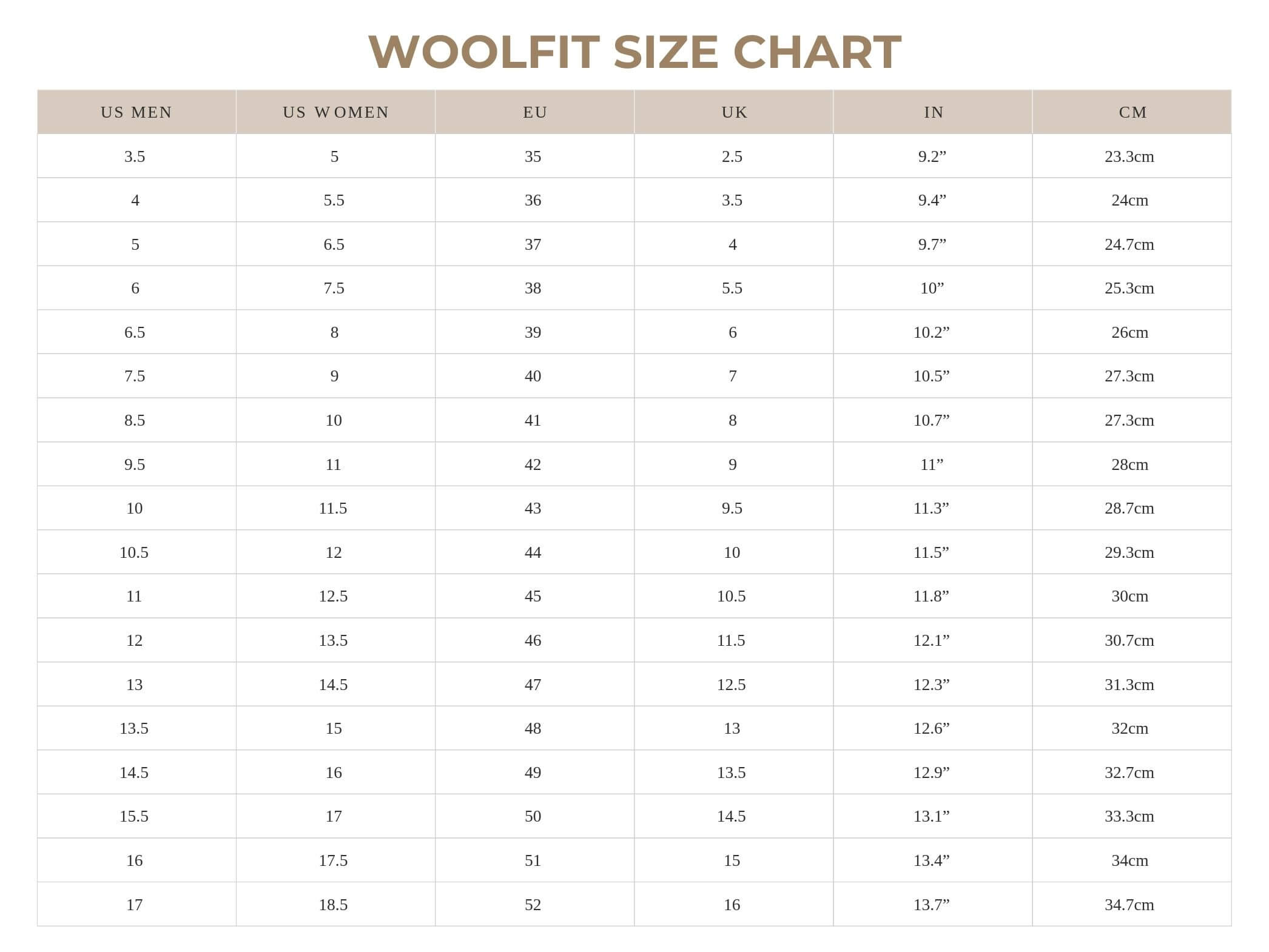 Taiga Rubber Sole
Home Office Slipper Boots with Insoles
100% wool felt: warm, yet breathable.
Removable insoles made of wool felt.
Rubber outsole: anti-slip & water-repellent.
Arch support: Light arch support
This is why you'll LOVE them too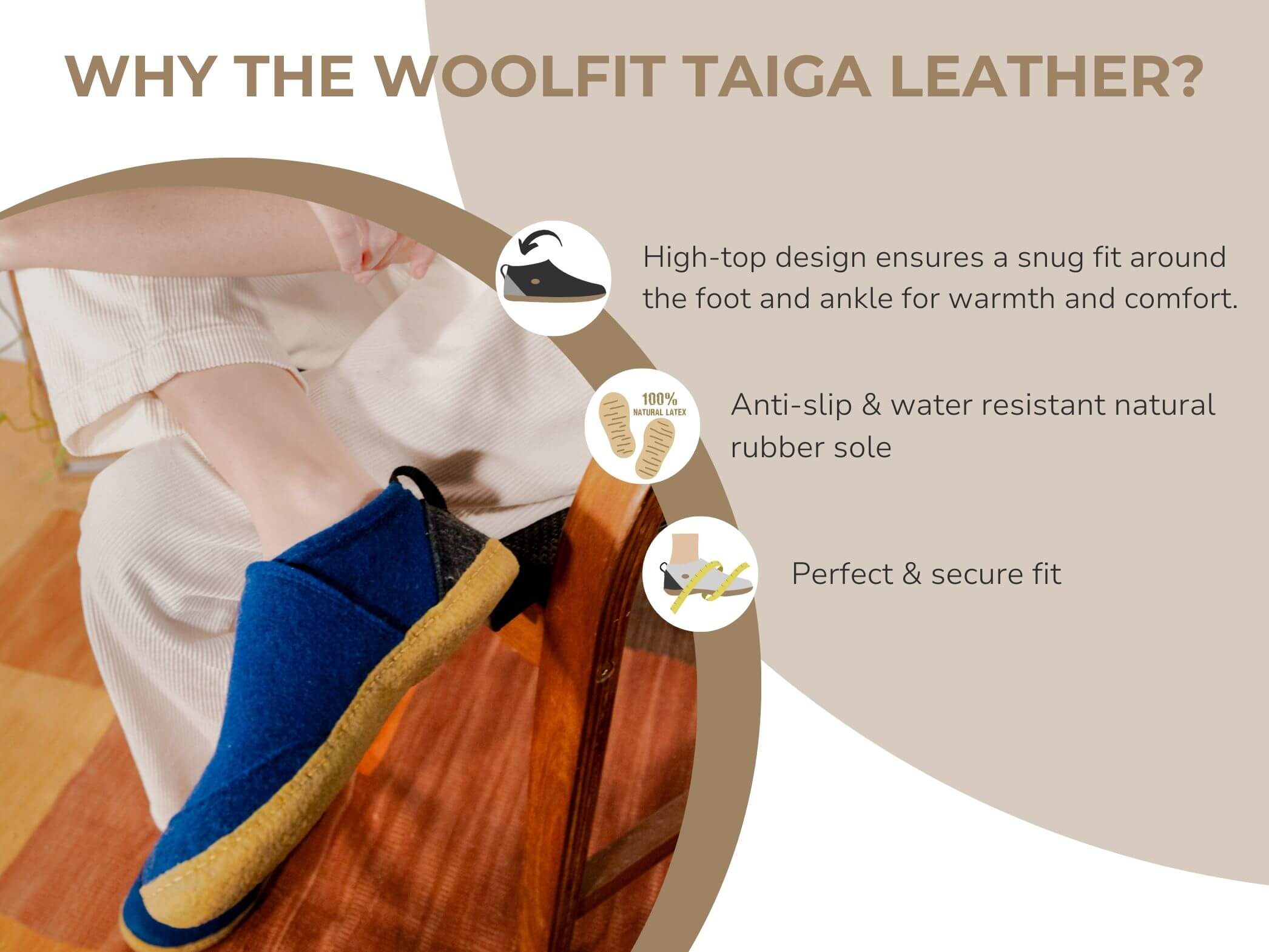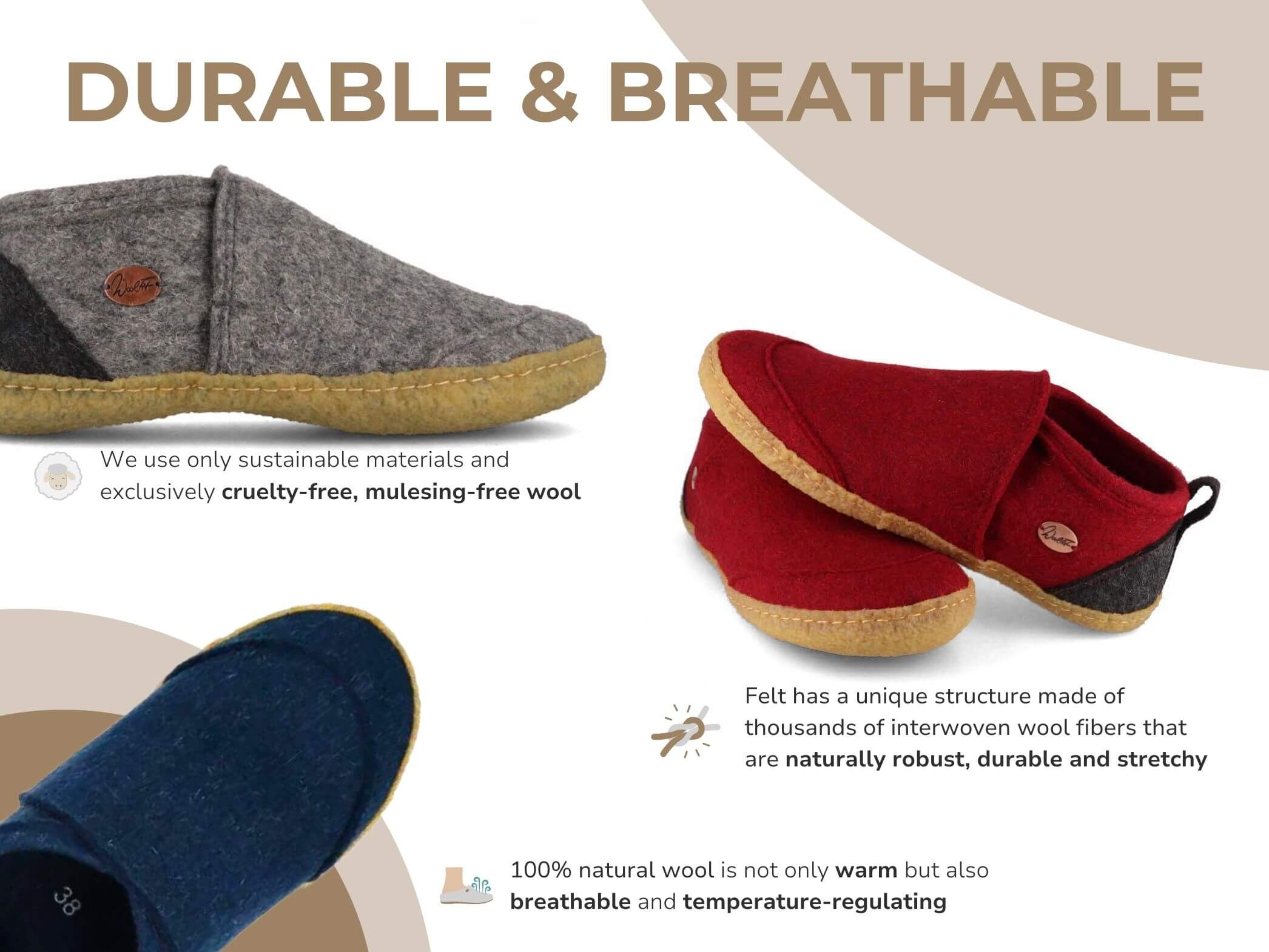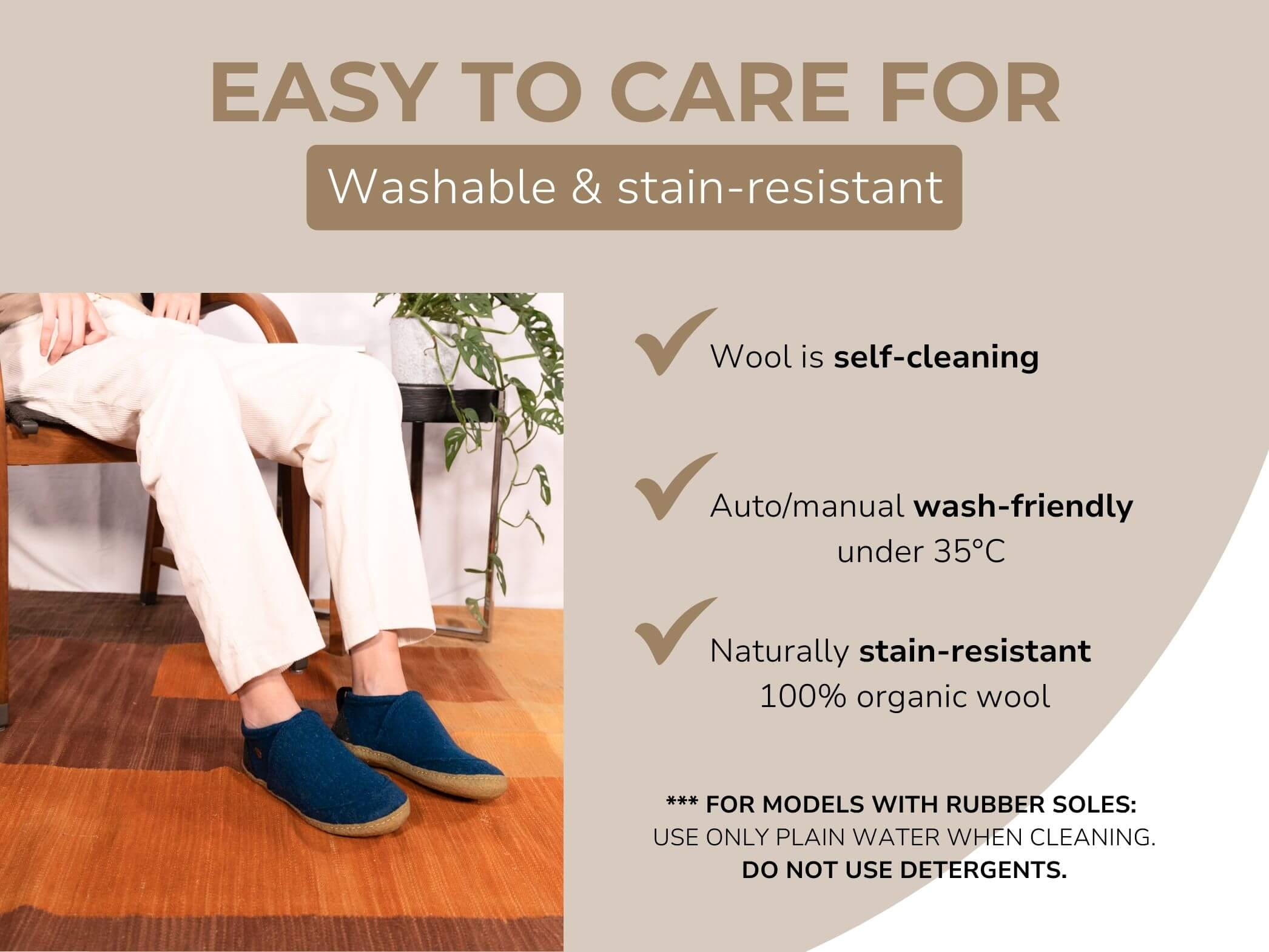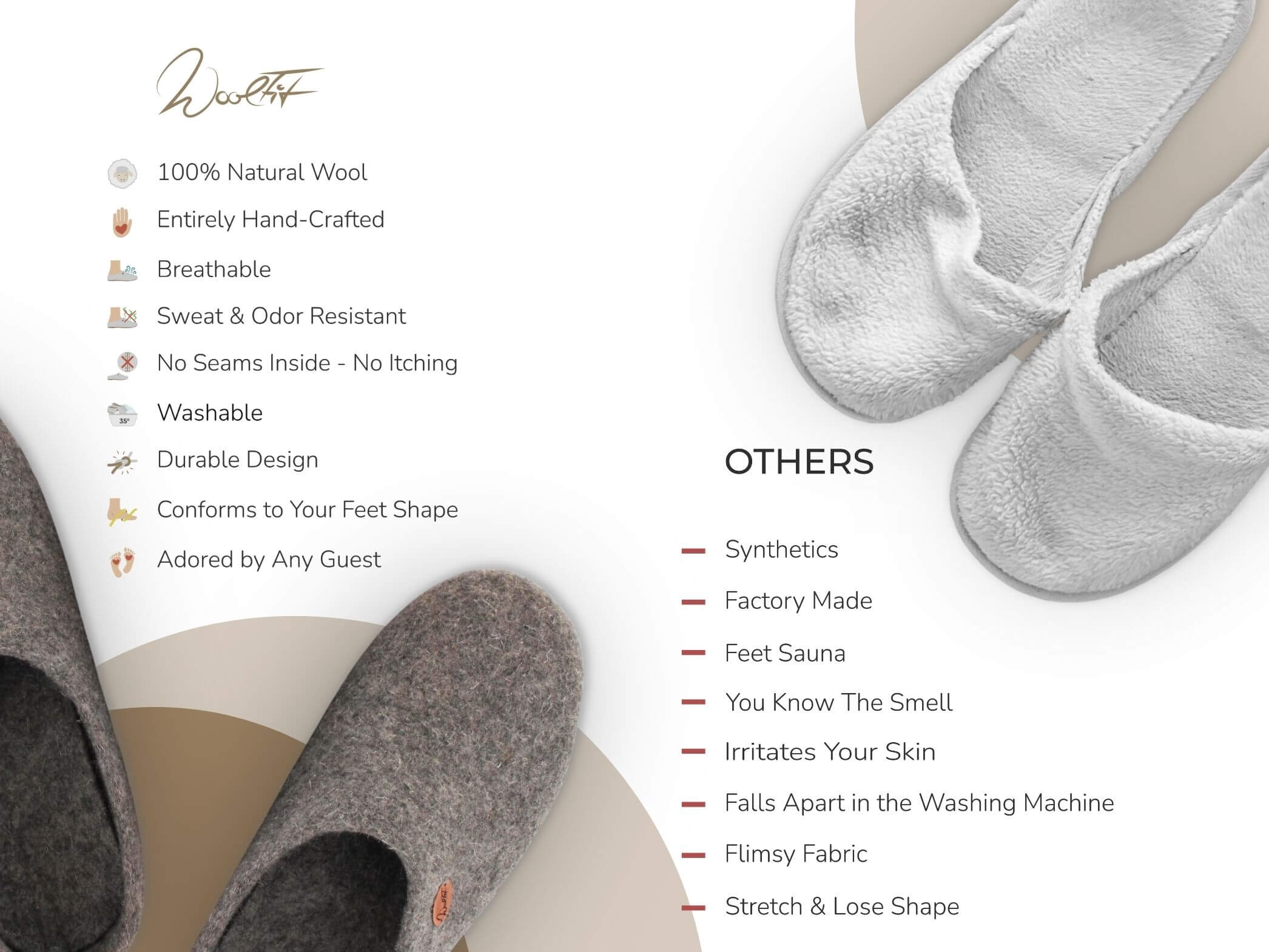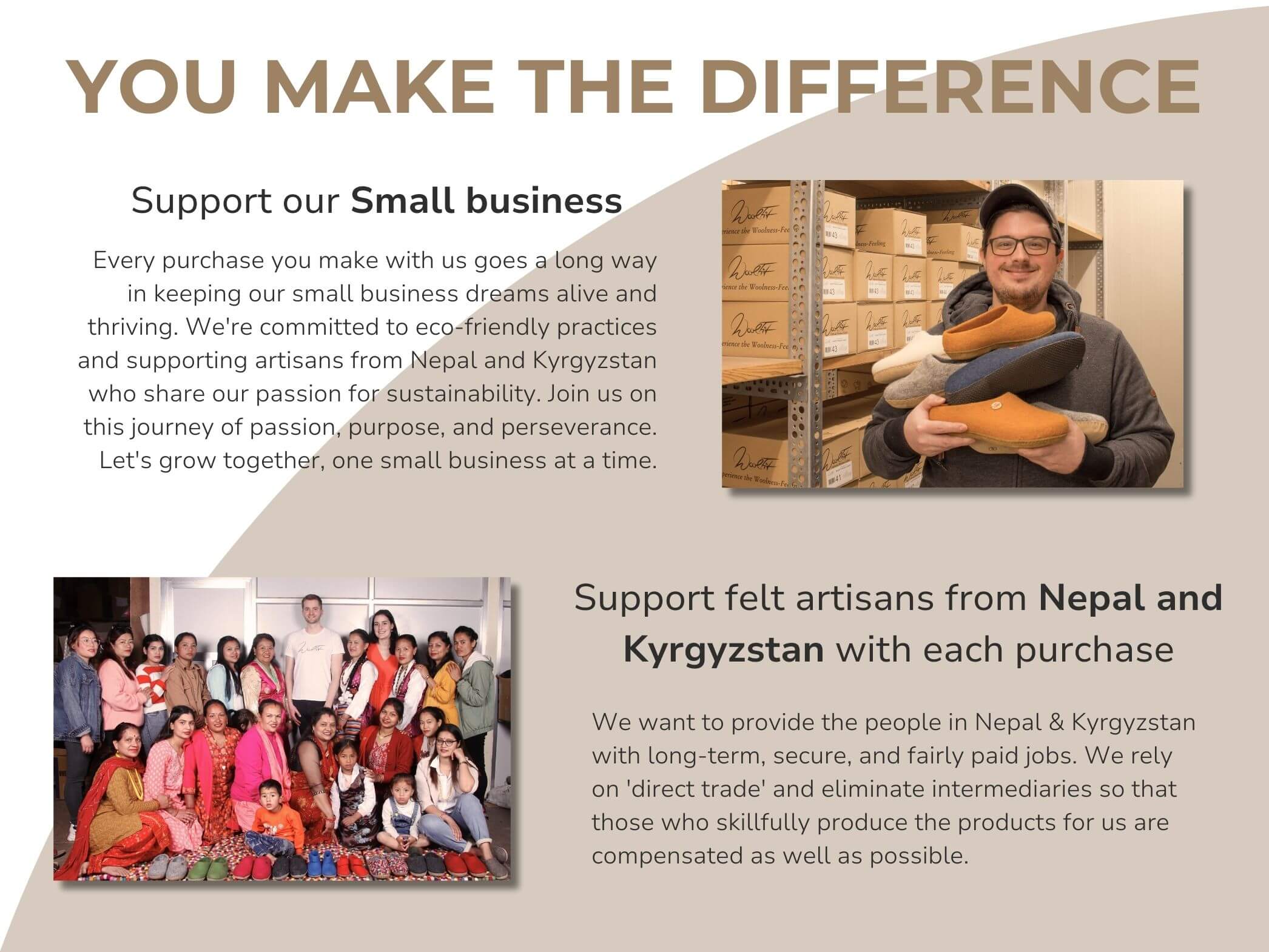 Stylish Felt Shoes for Comfort in the Office and Enhanced Productivity
Made of high-quality 100% organic wool felt
Not your typical slipper look, suitable for the office
Breathable and temperature regulating
Easy to put on with a heel loop
Perfect and secure fit with an elastic band, without any pressure
Removable 5mm soft felt insoles
Flexible natural rubber sole
Antistatic thanks to natural materials
Fair, sustainable, and completely plastic-free production
By purchasing these shoes, you are not only supporting our small start-up, but also the Kyrgyz felt artists who handcraft them for us using traditional methods. We place a great deal of importance on fair working conditions and compensation, well above the Kyrgyz standards.
We also place a special emphasis on the sustainability of all our products. We use no plastic throughout the production process and ensure that all materials used are renewable and biodegradable.
Robust wool from the Kyrgyz highlands
The wool itself comes from local Kyrgyz shepherds near the production site. The shepherds raise their sheep in nature year-round, in a manner similar to that of nomads. The harsh highland conditions result in wool with more curls, which is particularly well-suited for a robust yet breathable felt. As a result, it is much more durable than, for example, merino wool.
Removable felt insoles with soft cushioning
The included insoles are also made of natural wool felt. They provide a particularly soft cushioning and a wonderfully comfortable walking experience that remains so even after prolonged wear. If needed, they can be easily removed by hand and replaced with your own insoles.
What makes the WoolFit Taiga the perfect office shoe?
Today, it is more important than ever to feel comfortable in the office. Business shoes that restrict the feet or sneakers made of sweaty synthetic materials may look good, but they don't offer a truly comfortable wearing experience. It's time to trade in the "neckties" for your feet for something truly comfortable, where you feel completely at ease and can focus 100% on work or coffee breaks. The WoolFit Taiga looks super stylish and goes with almost any outfit.
Antistatic: in the office, the body tends to become statically charged. When you touch something metallic, you often get a shock. The natural rubber sole ensures that the static charge is dissipated through the floor and electrostatic shocks are a thing of the past.

Tip: Our Taigas with natural rubber soles make the perfect gift to enhance someone's (home) office or create a new atmosphere of comfort for their employees.